India has upped its ante against China, as the latter adopts a more aggressive stance in South Asia, the South China Sea, the East China Sea, and Taiwan Strait.
Besides sending its naval warship and submarine hunter P-8I aircraft, India has also sent its three former armed forces chiefs to Taiwan ostensibly to participate in a seminar. But the signaling to Beijing that New Delhi will not be afraid to play on the offensive is loud and clear.
Admiral Karambir Singh, the former Indian Navy chief, elucidated that Taiwan Strait, the South China Sea, and the East China Sea are turning into "one of the epicenters in this geopolitical confrontation," with Taiwan as "the most probable flashpoint." At the Ketagalan Forum's 2023 Indo-Pacific Security Dialogue in Taipei, the Admiral concurred with the US categorizing Taiwan as an example of "democratic resilience against authoritarianism and a symbol of the free world."
Admiral Singh offers a three-pronged strategy to stop the ongoing confrontation from tipping into a full-blown conflict. "My proposition today is that we all must work together to prevent the situation… Taiwan Straits from turning into a crisis, from a crisis into a conflict. And how do we do this? To my mind, I have got three propositions: one, we need to prevent destabilization of the region; second, build power ballast amongst the middle powers and the Global South to make sure that… I'll elucidate on that; and third, very importantly, preserve the balance of power on the side of the free and liberal world."
Even though the Taiwan issue is being seen as a power tussle between the US and China, India will be adversely affected should Beijing decide to act on its threats to use force against the island of Taiwan.
Half of India's trade flows to its East in this direction, and a conflict will disrupt supply chains on which critical segments of Indian industry are heavily dependent. Disruption of semiconductor supplies could "potentially paralyze industry" and lead to significant unemployment in our country. Disruption of critical submarine cables, which Taiwan is an important hub- will hurt the flow of critical data.
"To be taken seriously in a world that respects power, the like-minded nations need to build collective power ballast to be able to call out any action by any nation that disregards the rules-based order, as well as call out any infringement to the rules-based system," Admiral Singh added. The former Navy chief categorically stated that India does not want China replicating the gray zone tactics it has been employing in the South China Sea anywhere else.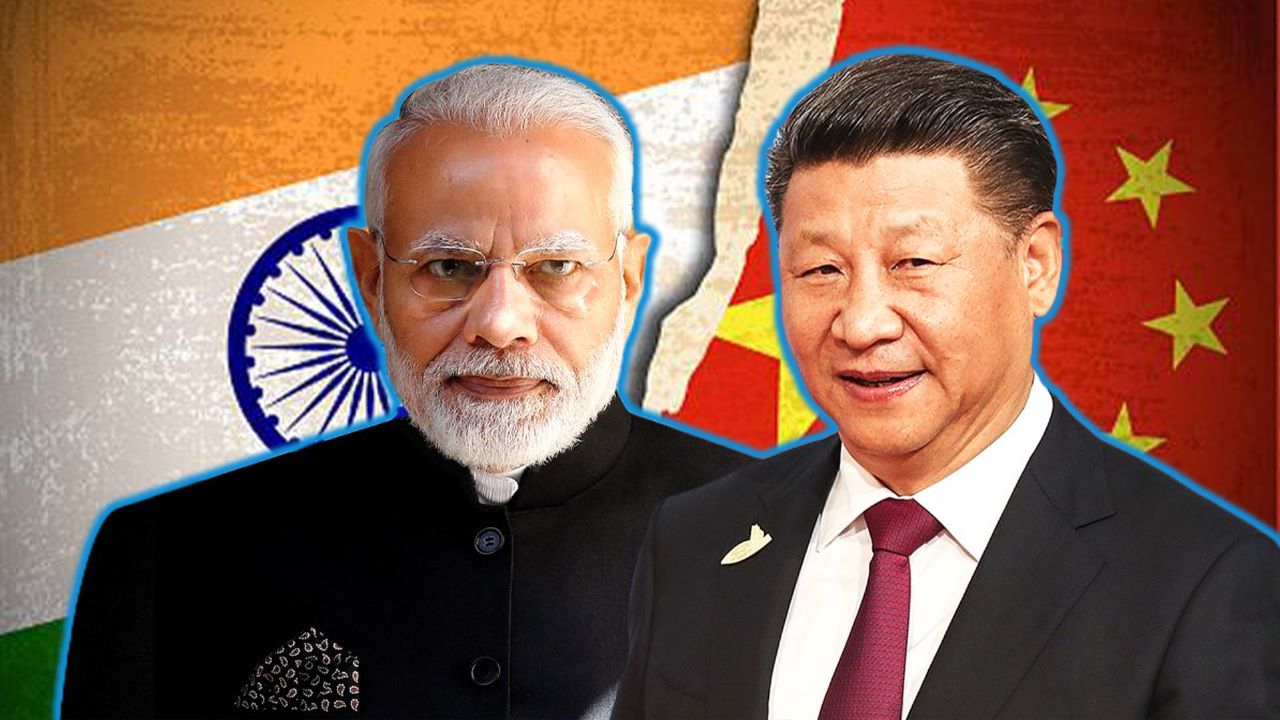 Admiral Singh noted that the geopolitical events of the last two years, especially the Russia-Ukraine war, have been threatening to split the globe into two – "a coalition of China, Russia, Iran, and North Korea seems to be forming on the antipathy to the policies of the West and the US."
"In addition to not only the power blocs, there are also moves to form two trade blocs, two currency blocs, and two payment systems. So, I think developing countries – and several in the Indo-Pacific struggling to move up the income ladder – should not be forced to choose between two systems," the former Navy chief cautioned.
Admiral Singh, along with former Indian Air Force (IAF) Chief Air Chief Marshal RKS Bhadauria and Indian Army Chief General MM Naravane, in an unprecedented show of numbers, have been in Taiwan to participate in an academic seminar, engage with Taiwanese leadership and share India's point of view. This marks a shift in India's policy to tread cautiously on the issue.
Media reports indicate that the office of the Chief of Defense Staff (CDS) General Anil Chauhan has asked the three services to come up with suggestions and options for India if the Taiwan issue precipitates into a full-blown crisis.
The Ballast Of Power By QUAD Countries To Counter China
Australia is hosting its first-ever Malabar 2023 naval exercise in its waters, and India is participating with its two warships and P-8I Poseidon anti-submarine warfare aircraft will be conducting high-tempo military drills.
The 10-day exercise will begin on August 11, 2023. The Indian government-owned broadcaster DD News said it would "bolster military interoperability amid China's continuing aggressive moves in the Indo-Pacific."
#IndianNavy ships in Papua New Guinea🇵🇬 (PNG).

INS Kolkata & INS Sahyadri will soon join the #QUAD 🇺🇸🇦🇺🇯🇵🇮🇳 Navies to participate in the #Malabar2023 exercise in #Australia from August 11-22.

Australia is also hosting the #TalismanSabre23 exercise with nearly 30,000 troops… https://t.co/IxzokvS0PP pic.twitter.com/QNnpsEtuW8

— Indian Aerospace Defence News – IADN (@NewsIADN) August 3, 2023
The navies of the four countries will be conducting anti-submarine warfare operations, practicing interoperability, sea deterrence, and sea operation, among other things. It is crucial for India, with the Chinese submarines developing long legs and the PLA Navy developing confidence in operating far from its shores.
The US, Indian, Japanese and Australian navies conducted their first military exercise together in the Bay of Bengal in 2020. The US, Japan, and Australia form the core of India's strategic partners across the Indo-Pacific. India has been advocating that like-minded countries stick together to balance China.
The invitation to Australia to become part of the annual Malabar naval exercise came 13 years after the exercise began. India hesitated to extend the invitation to Australia despite the 2017 Doklam conflict with China.
But seeing China's inflexible approach and aggressiveness in its eastern sector, New Delhi decided to follow a hard line with Beijing and finally invited Australia to participate in the Malabar exercise in 2020.
Heft Of Chinese Power
Admiral Singh has been confident that a confrontation is likely in the Taiwan Strait as China has always made a show of force when it has been at the cusp of its power.
Comparing the Chinese White Paper from 1993 and 2022, Admiral Singh contrasted the Chinese emotional entreaties when its GDP was less than US$500 billion to see 2022 as the starting point for reunification when its GDP exceeded US$17.5 trillion, led by President Xi Jinping.
The Chinese hard line is evident from the blunt statement: "We will always be ready to respond with the use of force or other necessary means to interference by external powers."
The gap between the Comprehensive National Power of China and the US is fast narrowing. And Admiral Singh said that China would act against Taiwan when it believes the balance of power is in China's favor. "It is therefore important that we work to ensure that this balance of power does not shift," Admiral Singh concluded.
Ritu Sharma has been a journalist for over a decade, writing on defense, foreign affairs, and nuclear technology.
She can be reached at ritu.sharma (at) mail.com