India's Defence Research and Development Organisation (DRDO) successfully tested the Akash Prime, an upgraded variant of the existing Akash surface-to air-missile (SAM).
---
The Prime missile was flight tested at the Integrated Test Range (ITR) located in Chandipur, Odisha on September 28. An unmanned aerial target acted as a surrogate for incoming hostile aircraft which was intercepted and neutralized by the missile.
The Akash is a medium-range SAM, which underwent its first flight test in 1990. The missile is reportedly capable of eliminating a host of airborne threats ranging from enemy cruise missiles, air-to-air missiles, ballistic missiles, and fighter jets at ranges as far as 80 kilometers and at altitudes of up to 18,000 meters and can be fired from a tank or a wheeled truck.
DRDO today conducts Successful Maiden Flight Test of Akash Prime Missile from Integrated Test Range (ITR), Chandipur, Odisha. pic.twitter.com/QlvMHtTWVj

— DRDO (@DRDO_India) September 27, 2021
The new variant of the Akash missile has been produced by Bharat Dynamics Limited (BDL) and comes equipped with indigenous radio frequency (RF) seekers. This allows the missile to operate with greater accuracy.
The missile's trajectory was monitored by ITR's range stations comprising radars, electro-optical tracking system, and telemetry stations.
Akash Prime – Eye On China?
The latest improvements will ensure Akash Prime performs more reliably in "low-temperature environments at higher altitudes", according to a Defence Ministry statement.
This would bolster India's air defense measures along the Himalayan border in Ladakh where the Indian Army has been locked in a protracted standoff with the Chinese PLA.
DRDO spokesperson Dr. Narendra Kumar Arya did not respond to requests for comment on this development. However, information available in the public domain indicates that the Akash Prime system will be used by the Indian Army and Air Force (IAF), both of whom operate the existing Akash variant.
The Akash is part of the IAF's inventory at its bases in Gwalior (Maharajpur Airforce Station), Jalpaiguri (Hasimara AFS), Tezpur, Jorhat, and Pune (Lohegaon AFS).  The Indian Army has deployed the Akash air defense system along the Line of Actual Control (LAC) in Ladakh following the 2020 Galwan Valley clashes.
The Akash SAM was an indigenous solution to replace the Russian 2K12 Kub (SA-6 Gainful) missile system. Like its predecessor, the Akash leverages an integrated ramjet-rocket propulsion system, which provides sustained thrust for the missile throughout its flight until interception after initial rocket motor burnout.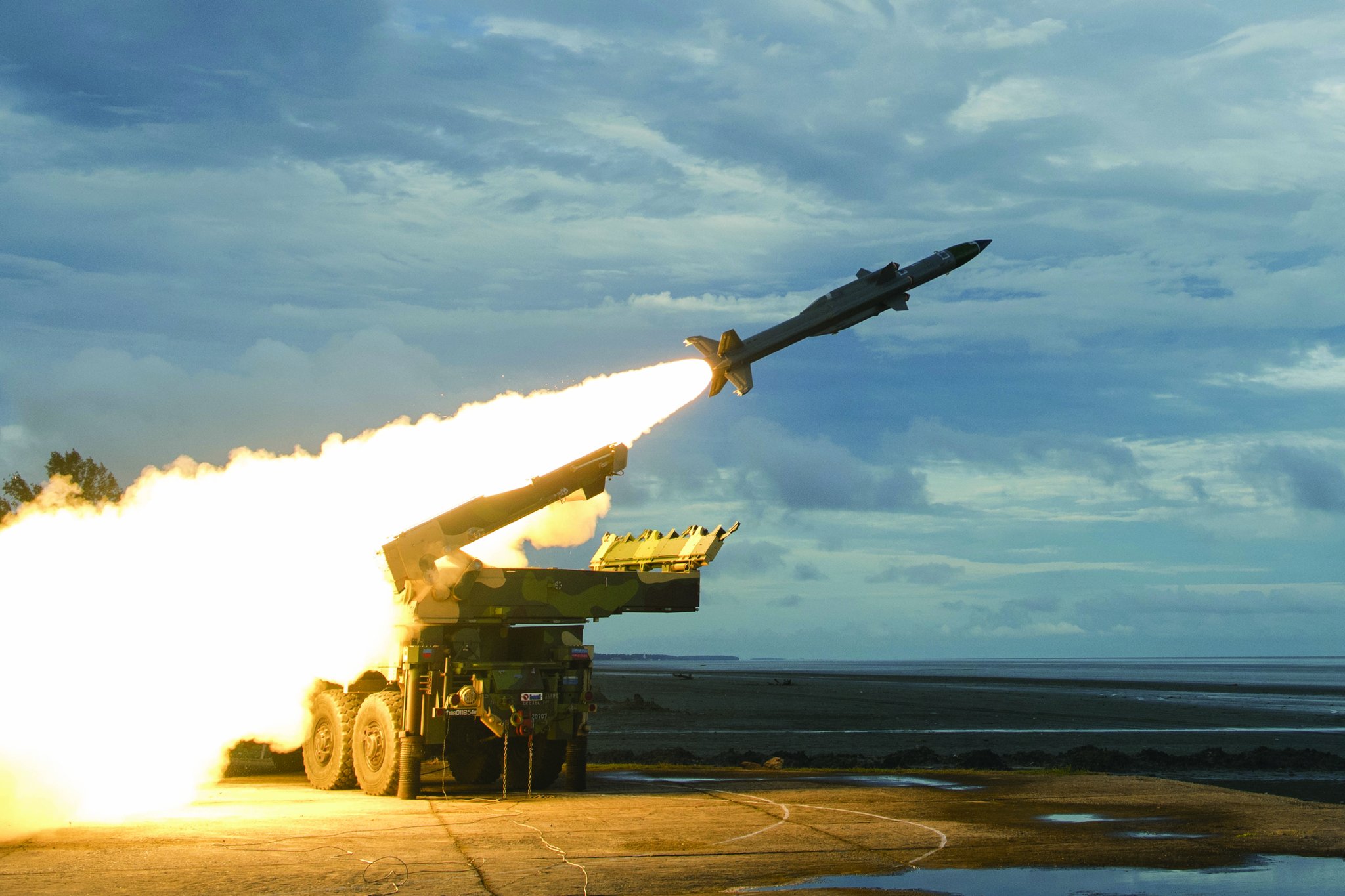 Indian Army veteran, Major General VK Madhok (Retd), offered his take, "The addition of the Akash Prime, which is an upgraded variant of the existing Akash SAM to the inventory of Indian Army and IAF will surely bolster the air defense capability of our sensitive borders, especially along LAC and LOC and other enemy targets like our critical and vulnerable air bases."
Dr. S Guruprasad, a former DRDO Director-General (Production Coordination and Services Interaction), told The EurAsian Times, "The new Akash missile is a significant jump in performance parameters. DRDO has mastered the use of matured technologies in the missile programs.
"Akash uses the standard solid rocket motor booster technology mastered my DRDO over many missile projects. The original Akash was using a solid ramjet booster. The real improvement is the use of indigenous RF seekers. The earlier Akash was command-guided; now this one uses RF seeker probably during the terminal phase.
"Now, we have a state-of-the-art air defense missile that would have huge export potential. One thing is absolutely sure — Indian Air Force will be extremely happy and induction is going to start quickly."
Akash-Prime Vs Chinese & Pak SAMs
Any comparison between SAM systems in use by India, China, and Pakistan is purely hypothetical as they have not been battle-tested. Furthermore, air combat and engagements from the ground are not a simplistic affair and therefore, cannot be assessed purely on the basis of weapons capabilities.
Nevertheless, Philippines-based military weapons analyst, Miguel Miranda says — "The Akash is very similar to the Chinese LY-80 SAM. Both are medium range. Guess what? Pakistan has the LY-80. The truth is the military technology and equipment of both India and China are nearly the same…except India is lagging behind due to a broken procurement system."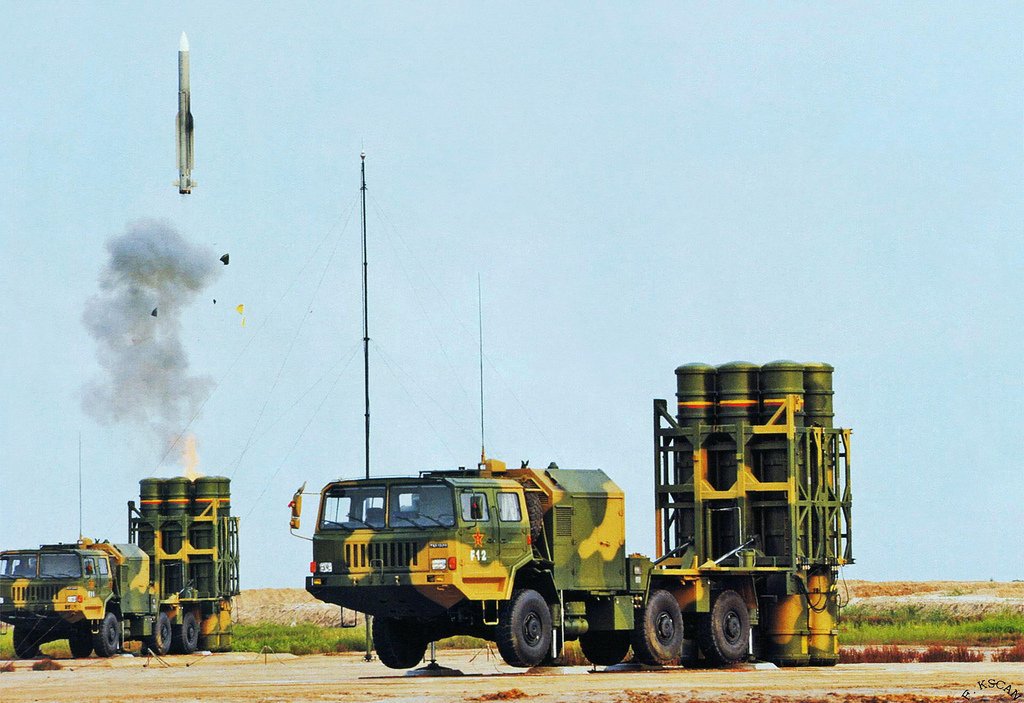 Pakistan has begun making course corrections in its air defense gap by procuring new medium-range SAMs from China. This move marks a significant shift given that Pakistan used to buy weapons from the US earlier.
The induction of the LY-80, designated as the HQ-16 by the People's Liberation Army (PLA), may prove to be a concern for New Delhi.
Small batches of the "Chinese origin" air defense system were procured between 2013 and 2016 and received by 2017. The Pakistan military's PR wing, the Inter-Services Public Relations (ISPR), described the induction as a "godsend".
The chief of ISPR stated that the LY-80 will be Pakistan's most potent weapons platform for "intercepting multiple targets including fighter aircraft, cruise missiles, air to ground missiles, anti-radiation missiles, UAVs and armed helicopters at long ranges." The ISPR described the LY-80 as the perfect countermeasure to India's air superiority.
On the other hand, Indian media claimed the LY-80 missiles that Pakistan acquired from China are not working and a team from the manufacturers were in Pakistan to repair them.
The Chinese technical team is going to be in the places where the LY-80 Lomads are placed, including Lahore, Bhawalpur, and Gujranwala for 2-3 months to bring them back to working order, the report claimed. 
And yet, Islamabad has little choice but to continue with Chinese weapons — the acquisition of 6 more LY-80 systems is on the anvil. There are only a few countries that will sell high-end weapons like fighter aircraft or tanks to Pakistan, the Indian report said.
Aritra Banerjee is a defense journalist who has worked in both online and print media. He has laid an emphasis on issues related to military human resources, tactical psychology, military-media relations, professional military education, and combat fitness. He can be reached on email: aritrareporter@gmail.com.

The headline has been corrected from — India Successfully Tests Akash Prime Missile; Experts Say Pakistan Has A 'Very Similar' Missile Deployed Along The LOC to India Successfully Tests Akash Prime Missile; Experts Say Pakistan Has A 'Very Similar' Missile In Its Arsenal.