The Indus Water Treaty between India and Pakistan is in news again. The Chief Justice of Pakistan stated, "Why is India stealing our water?" "We will not let India steal Pakistan's water." Chief Justice Mian Saqib Nisar, while hearing a petition alleging that water is being stolen from the River Ravi and Abasia Link Canal by India.
Ratle Dam Project: Pakistan Objects, India Rejects Accusations on Indus Water Treaty
---
Indus Water Treaty – Brief and Crisp
In the year 1960, India and Pakistan signed a water distribution agreement — came to be known as Indus Water Treaty — which was orchestrated by the World Bank. This agreement took nine years of negotiations and divides the control of six rivers between the two nations once signed.
Under this treaty, India got control over Beas, Ravi and Sutlej, while Pakistan got control over Indus, Chenab and Jhelum.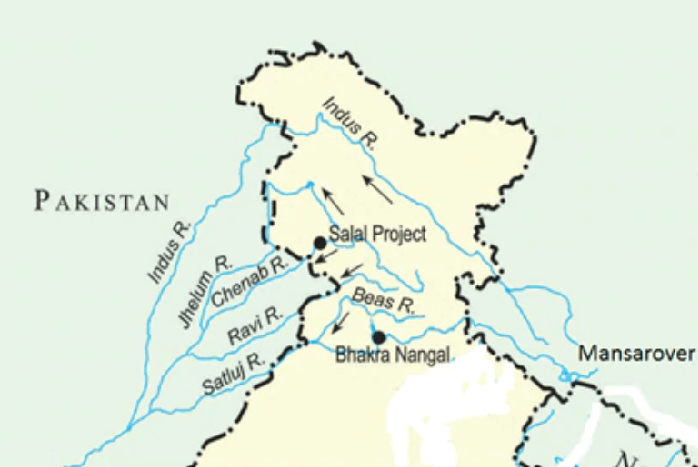 Indus, Chenab and Jhelum are considered the lifelines of Pakistan as the country is highly dependent on these rivers for its water supply. Since these rivers do not originate from Pakistan but flow to the country through India, Pakistan apprehends the threat of drought and famine at a time of conflict with India.
While Chenab and Jhelum originate from India, Indus originates from China, making its way to Pakistan, but again India. The Indus Water Treat clearly spells the do's and don'ts for both countries; as it allows India to use only 20 per cent of the total water carried by the Indus river.
---
Nisar ordered the Punjab Irrigation Department Secretary Syed Ali Murtaza on Sunday to submit a report on the matter by January 4. He added that the court would "not allow water to be stolen from poor farmers from the Abasia Link Canal." He explained that stealing water from them was "synonymous to sucking their blood".
Indian "Water Warfare" and "Indus Water Treaty" Worries Pakistan
The chief justice asked if the Punjab government was aware of whether India was stealing water from the Ravi river, and if so, what steps had been taken to remedy the situation.
The secretary, Murtaza, replied that water was not being stolen by India, to which the chief justice ordered that an operation be conducted by the Irrigation Department and police against those who steal water.
"We will not let anyone be exploited. Cases should be registered against those who steal water in Pakistan," Justice Nisar thundered, adding that Murtaza should tell those in power that this was the top judge's warning.
More News at EurAsian Times