India is pursuing various export opportunities for its Light Combat Aircraft (LCA) Tejas Mk1A, as part of which it has just offered to set up production facilities in Egypt, according to the latest reports.
"A series of high-level engagements have taken place with the nation (Egypt), and the Egyptian Air Force chief is expected to visit India in a few days, during which expertise in manufacturing, as well as maintenance of aircraft fleet, will be showcased," reported Economic Times (ET) on June 27.
According to ET, the Egyptian Air Force (EAF) requires around 70 light combat jets, emphasizing local production and technology transfer. The country currently operates a mix of American, French, and Russian-made jets and has been wanting to set up aeronautical manufacturing facilities.
In addition to the Tejas LCA Mk1A, Indian manufacturer Hindustan Aeronautics Limited (HAL) has also offered a range of helicopters which include the Advanced Light Helicopter (ALH) and the Light Combat Helicopter (LCH).
"Be it the fixed-wing requirement or the rotary-wing requirement, India is offering to set up production facilities there jointly. There is a significant demand in that region for such aircraft, and Egypt will be a good base," a source told ET.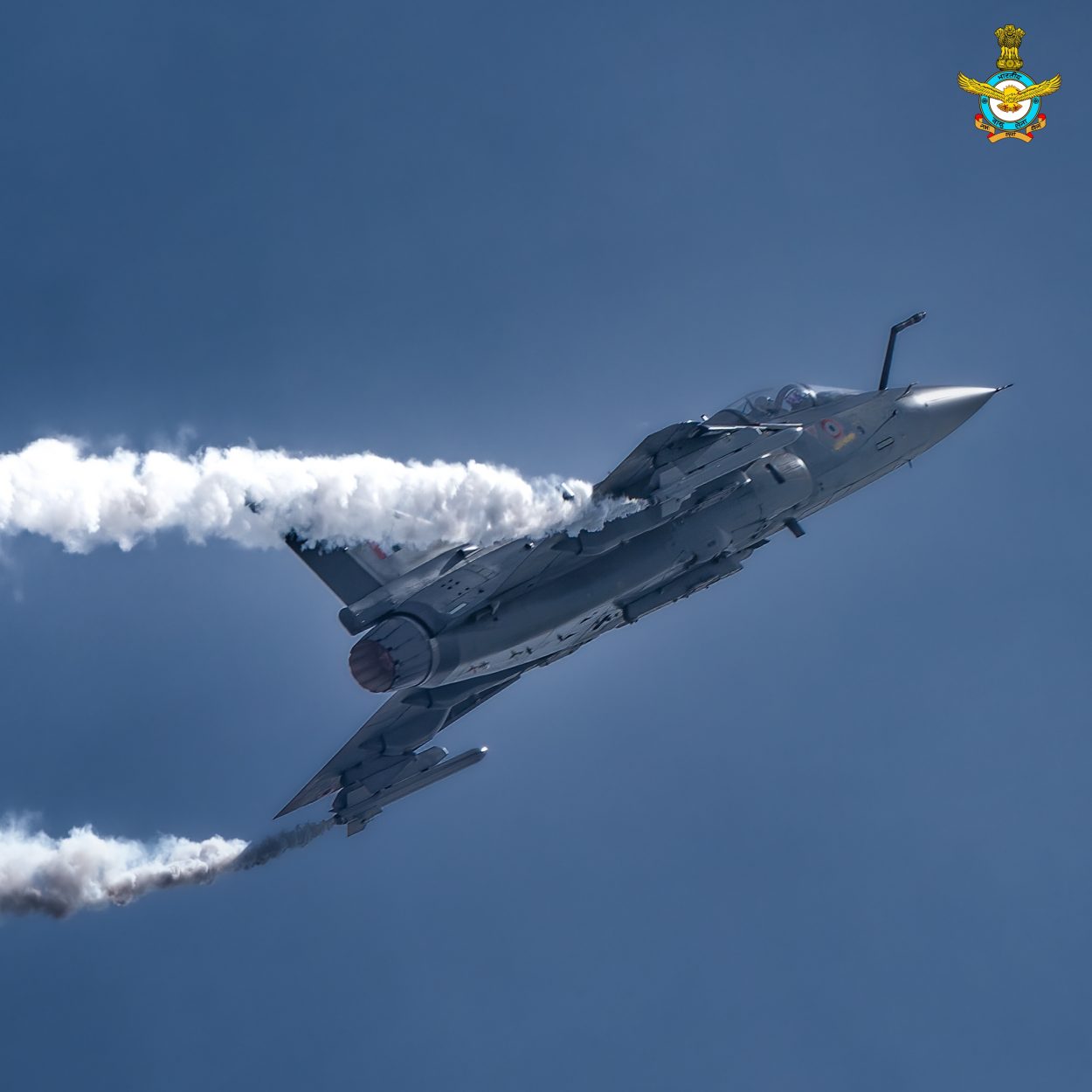 Indian Air Force (IAF) delegation is currently in Egypt participating in Tactical Leadership Programme at Egyptian Air Force Weapon School that began on June 24 and will last till July 24.
The event is in Cairo west Airbase, and the Indian delegation includes three Su-30MKI aircraft, two C-17 aircraft, and 57 IAF personnel.
The program would involve using Air assets in a Large Force Engagement environment, simulating various conflict scenarios. It will also be an excellent platform to demonstrate the indigenously manufactured Su-30 MKI.
"It will also provide an opportunity to showcase the Su-30 MKI manufactured in India by HAL and our country's expertise for deeper indigenization of spares and components," said the IAF in a press release.
In November last year, Chief of Air Staff VR Chaudhari made a five-day visit to Egypt to attend the Air Power Symposium and Defence Exposition (EDEX) in Cairo. He delivered a keynote address: "Strategic air intelligence in confronting new and non-organized threats."
India's Pursuit Of Export Deals For Its LCA Tejas
The offer to Egypt is the latest in the series of efforts by India, which is vigorously pursuing export deals for its Tejas fighter jet with countries in Southeast Asia, West Asia, and North Africa.
As reported by EurAsian Times earlier, Tejas MK-1A emerged as one of the final two contenders for Malaysia's LCA contract besides the Turkish-made Hurjet. Also, Tejas is said to have an advantage over Hurjet because the Royal Malaysian Air Force (RMAF) is concerned about the procurement cost.
The RMAF plans to pay roughly $900 million for 18 fighters, or $50 million per fighter, and the price of a single Tejas aircraft is said to be around $42 million, thanks to the economics of scale made possible after the IAF awarded HAL a contract for 83 fighter jets of Mk1A variant in January 2021.
HAL is expected to deliver the Tejas fighter jets to IAF from early 2024 onwards. The RMAF could become Tejas's first overseas customer if HAL wins the contract, thereby only increasing the economics of scale for the company.
India has offered a package deal on the table that would include maintenance and spares for the RMAF's Russian-origin Su-30 fighter jets.
LCA Tejas
The LCA Tejas is a fly-by-wire (FBW) fighter with its Mark-1A variant having in-flight refueling (IFR) capability that enables long-range missions. LCA Tejas is a fourth-generation fighter with supersonic speed, a 50,000-foot service ceiling, a glass cockpit, and a satellite-assisted inertial navigation system.
It has a wingspan of 8.20 meters, a length of 13.20 meters, and a height of 4.40 meters. The fighter jet can carry air-to-ground bombs and attack systems that can be used to strike targets on land or at sea.
HAL had earlier agreed to pay $716 million to GE Aviation for 99 F404 aircraft engines and related services to power the indigenous Tejas LCA Mk1A. Furthermore, it is now developing its indigenous engine, which will power Tejas and AMCA aircraft.
One of the remarkable features of the Tejas LCA is the indigenously built Active Electronically Scanned Array (AESA) radar which can track 50 targets in the sky at a range of more than 100 kilometers and engage about four of them at the same time, per the claims by Defence Research and Development Organization (DRDO).
As per the latest reports, Tejas is undergoing a rigorous main airframe fatigue testing process at the newly created Main Airframe Fatigue Test (MAFT) facility at HAL's Ground Test Center at the Aircraft Research and Design Centre (ARDC) in Bengaluru. The test will qualify the LCA Mk1 airframe for its full-service life, said HAL in April.