Indian oil refiner Bharat Petroleum bought 2 million barrels of Russian Urals oil for May loading from trader Trafigura. This was reported by The Hindu newspaper on Thursday, citing Reuters.
According to the report, India has reserved at least 16 million barrels of Russian oil since February 24, which corresponds to the country's volume of Russian oil imports for the whole of 2021. In March, purchases of Urals at significant discounts were made by Indian Oil (IOC), Hindustan Petroleum and Nayara Energy.
According to media reports, Moscow offered oil to New Delhi at a discount of up to $35 per barrel. Deliveries are planned to be carried out on the terms of the CIF (cost, insurance and freight) model, according to which the seller pays for the delivery of goods to the port, insurance, loading and freight of the vessel.
Foreign Minister S. Jaishankar, speaking in the upper house of parliament on Wednesday, stressed that Russia is an important economic partner of India and oil purchases from it are dictated by economic interests.
In March, the United States warned India of "serious risks" if it increased oil purchases from Russia amid Washington's tightening of anti-Russian sanctions in connection with the events in Ukraine.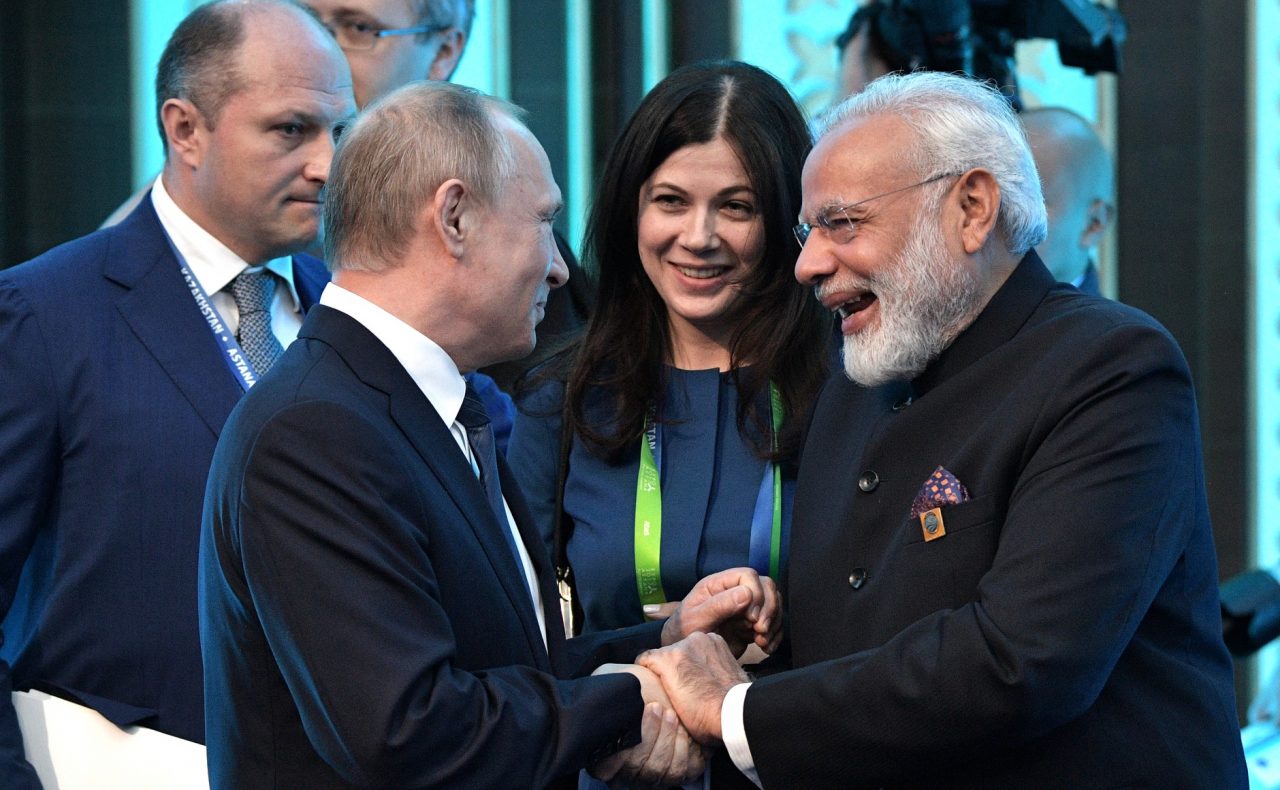 India Breathes A Sigh Of Relief
Russia and Ukraine are equally important for India in terms of defense relations — the former for military hardware supply, and the latter for spare parts.
Russia supplies around 60% of military hardware to India while Ukraine provides spares for several guns, tanks, weapon systems as well as gas turbine engines of ships to India.
Amid the raging war, India breathed a sigh of relief after Ukraine confirmed that a major factory that makes gas turbine engines for most Indian warships, has survived a Russian bombardment. The Indian Defense Ministry has been trying to ascertain the damages ever since the Zorya-Mushproact factory came under Russian attack on March 13.
The Indian Navy relies heavily on this Ukrainian factory for the gas turbines for its frontline warships, including four recently ordered from Russia.
The factory, which dates back to 1948 and was originally called Southern Turbine Plant, used to produce steam turbines during the Soviet regime. However, it came under Ukraine's control after the 2014 Crimean crisis. Since then, the Ukrainians denied the Russian Navy the supply of marine gas turbines from Zorya-Mashproekt.
The major factory in Mykolaiv has been producing gas turbine engines for two Russian-origin frigates to be built at Goa Shipyard Limited (GSL) under a contract signed in 2016 when reports of an attack on the facility emerged.
The Facility Comes Under Attack
The factory was hit on March 13 with visible smoke emanating from its premises as well as visible structural damage.
Bringing a big relief to the Indian Navy, said, "the Zorya-Mushproact factory has been found to be functional and able to resume work in future when the ground situation improves."
Most Indian warships use Ukrainian engines and damage to the factory could adversely affect the Navy.
The Indian Ministry of Defense has signed a contract with Zora-Mushproekt in September 2016 for the supply of two sets of gas turbine engines to be fitted on Project 11356 class frigates. A $71.6 million contract for the turbine engine was completed with the equipment being delivered to the Russian Yantar Shipyard, where the two frigates are being built.
Another contract was signed for an additional two sets for the remaining two frigates being built at Goa Shipyard Limited. Work on these frigates has already started, while the Russian-built ships are expected to be delivered within two years.
As the war intensifies, the Indian authorities are mulling contingency plans like avoiding reliance on a single source for such critical equipment; setting up a gas turbine manufacturing plant in India under a partnership program or buying them from European gas turbine manufacturers who are offering an alternative to Ukrainian systems.
However, the biggest challenge before India would be the design changes that might arise due to the difference in engines. Determining the right engine would also be a challenging task for India. As of now, it is a big relief for India as the factory remains untouched despite an attack on its premises.
As India shares special relations with both Russia and Ukraine, Ukrainian Foreign Minister Dmytro Kuleba had earlier called on New Delhi to use its influence on Moscow to stop its 'military operations' in Ukraine.
"Ukraine has always been a reliable consumer of Indian products, mostly pharmaceutical exports, from India, but also one of the guarantors of India's food security. We always supplied you with sunflower oil, grains and other products. So this is a mutually beneficial relationship, and we have a request to the government of India to take advantage of the level of relationship that it enjoys with Russia and convince President [Vladimir] Putin to stop this war," Kuleba said in an interview with NDTV.
Asked whether Indian Prime Minister Narendra Modi could be a possible mediator between the leaders of Ukraine and Russia, Kuleba said Kyiv is ready to "welcome" these efforts "if Prime Minister Modi is willing to play that role."