Whether or not China will be deterred by the Quad-4 agenda and other security-related happenings in South East Asia is now hotly debated by political punditry.
The phenomenal increase in the military budget of Japan accounting for doubling its military strength by 2027, Australia on the lookout for nuclear subs, and India working on the third carrier will keep Beijing on tenterhooks till it feels confident to reach parity in arms buildup in the region.
Volatile Border
India and China are already locked in a 3488 km-long Himalayan border. Clashes in Galwan in the Ladakh sector and Tawang in the Arunachal sector are only recent happenings. Talks between the commanders of two sides on the Eastern Ladakh LAC have gone through dozens of rounds but without any far-reaching result.
It is the Chinese tactics to keep the pot simmering.
While talks are going on, reinforcement of men and war machines on both sides of the border continues without relenting. The Indian Minister of External Affairs, Dr. Jaishankar, did not mince words when asked about the situation along LAC. He candidly said that it is "not normal."
From the Indian point of view, normalcy means when there is no large deployment of troops and armament along the border and people living on either side have the freedom of continuing the chores of life without restrictions and anxiety about life and cattle wealth.
While the situation along the Himalayan border is tense, China has been unrelenting in making threatening intrusions into the Indian Ocean region (IOR) to bring more pressure on India's defense system.
There are clear signals from Beijing that it intends to jeopardize the normal conduct of trade and the flow of security arrangements in the South Asian region.  
Why is China very much venturing into the surveillance of IOR and sending its spy ships to dock at various spots like the Bay of Bengal or the ports of the region lying within its sphere of influence like Hambantota, Djibouti, and Gwadar?
Not only that, Beijing has held the first-ever meeting of IOR countries which, when seen along with suspicious moves of spy ships, indicates that China wants to expand its influence in the region in a big way.
Bone Of Contention
IOR is strategically vital to India and China both. First, owing to its geographical location, India is almost at its center; 95 percent of its trade of 7,500 km of coastline is carried through the waterways of the Indian Ocean.
It is also crucial for China because nine of its ten top crude oil suppliers transit through the Indian Ocean.
"From the Belt and Road Initiative to the Maritime Silk Route, the Indian Ocean is a key arena for China to expand its influence," says RS Vasan, a retired Indian Navy commodore, and current director general of the Chennai Centre for China Studies. 
After the two acrimonious events at the Ladakh border and Tawang in Arunachal Pradesh, two instances of Chinese ships' visits to the Indian Ocean were recorded, causing displeasure to India.
India suspected that Chinese ships were on a mission to spy. Chinese research vessel Yuan Wang 5 was found docked at the Sri Lankan port of Hambantota. India believed it was carrying out surveillance and hence raised objection.
The same vessel made a second appearance in the Indian Ocean last month when India was preparing to test-fire a long-range ballistic missile. The two events could not be unrelated.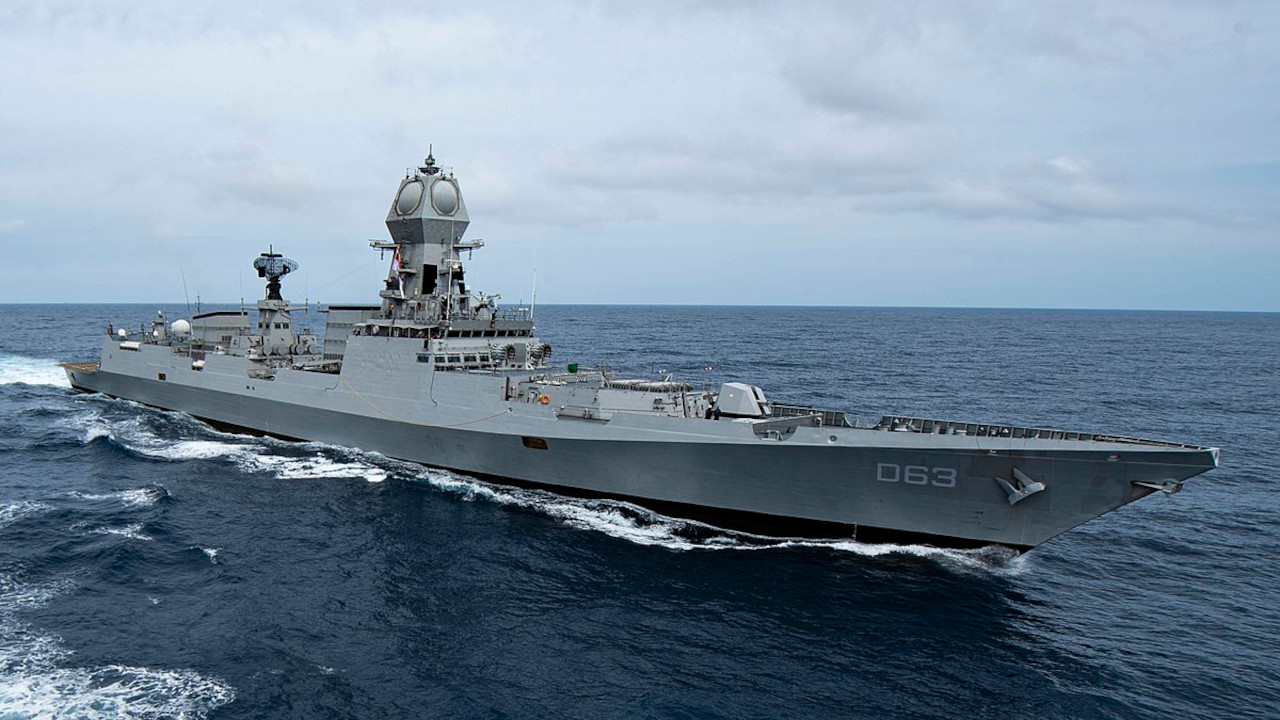 Admiral R Hari Kumar, the Indian navy chief, had said in December last year that "a lot of Chinese ships were operating in the Indian Ocean." The Indian Navy's Southern Naval Command chief Vice Admiral MA Hamphioli, added that "intrusions" by Chinese ships were not uncommon.
China has been running maritime diplomacy side by side with maritime activity. In 2017, China opened its first overseas naval cum military base in Djibouti in the Horn of Africa.
Two other ports were constructed, one in Gwadar in Pakistan and the other in Hambantota in Sri Lanka. The latter has been leased to China for 99 years.
Regarding maritime diplomacy, in late November, China International Development Cooperation Agency formed the China-IOR Forum on Development Cooperation, a grouping of 19 countries in the region. Indonesia, Pakistan, Sri Lanka, the Maldives, Australia, and African nations participated. However, Australia and the Maldives distanced within a short time.
China's ambitions in the region are not new. The difference is that it explores new ways of engaging the stakeholders.
According to Vasan, "This latest initiative is all about showing their presence and saying that I might be an extra-regional player, but I am a stakeholder, nonetheless." It is said that the Chinese have often said that "the Indian Ocean isn't India's Ocean and that India shouldn't act like a headmaster of the IOR."
These lay bare the real intentions of China in sending her ships so frequently to the region.
India Boosts Navy
India's debacle in the war of 1962 completely changed India's perspective of the Sino-Indian relationship. Until the war, India had fantasized about an unprecedented era of a cordial and collaborative relationship with China.
It has taken India a long time to strengthen itself economically, and now the country thinks of meeting China on an even keel concerning border disputes.
It is well-known in political circles worldwide that land grabbing has been a trait of Chinese characters from the olden days. As long as the British colonial power was physically present in India, the Chinese never grumbled about the McMahan line as the border between the two Asian countries.
But with the departure of the British from India in 1947, China began laying claims to territories beyond the McMahan Line, including Arunachal Pradesh, arguing that it was part of Tibet and should go to China. For a long, India will have to lament its unwise step of allowing China an easy march over Tibet.
The Modi government in New Delhi refused to be blackmailed, as with preceding regimes. Hence, under the Modi government, India met the Chinese threat befittingly. Owing to financial constraints, India couldn't go for a vast arms purchase at one time.
India strengthened its military arsenal step by step, along with the economy and national sovereignty, through a democratic process. IOR and the Himalayan border had to be taken care of, given the nexus between its hostile neighbors to its east and west.
This also explains Modi's vision of opting for atmanirbhar, meaning self-sufficiency, especially regarding military hardware.
India decided to strengthen its naval capabilities. The Defense Minister visited INS Baaz maritime base in the strategically located Andaman and Nicobar Islands. The base serves as India's watchtower over the critical Malacca Strait Sea route, China's naval gateway to West Asia and Africa.
Only a couple of weeks ago, New Delhi approved 12 new purchases for its Navy and Coastguard, including naval anti-ship missiles, multipurpose vehicles, and hi-tech high, endurance autonomous underwater vehicles. India is also pushing for strengthening maritime connectivity with Indonesia.
Three months after the Indian Navy Commissioned INS Vikrant into service, the Indian Navy commissioned a 7,500-ton stealth-guided- missile destroyer, the INS Mormugao, in December last.
India also received delivery of INS Vagir, a Scorpaena-class submarine capable of anti-surface and anti-submarine warfare. Delhi is also expecting to commission a nuclear-powered ballistic missile submarine, which experts say would significantly add to its regional capabilities.
It will be recalled that last February, the Modi government increased the Indian Navy's budget for new acquisitions and constructions by 45 percent.
If the law of deterrence holds good, then we can say that China will be making a Himalayan blunder in thinking it would be dealing with the India of 1962.
KN Pandita (Padma Shri) is the former Director of the Centre of Central Asian Studies at Kashmir University. Views expressed here are of the author's.
Mail EurAsian Times at etdesk(at)eurasiantimes.com