India's well-known diplomat and China affairs expert, Vijay Gokhale, who was in Beijing when the Tiananmen Square massacre took place, is to address top Indian military commanders regarding the future contours of India-China relations.
Incidentally, Gokhale had served both in China as well as Taiwan during his 39-year-long diplomatic career.
Army Commanders Conference is an apex-level biannual commanders conference and is being organized next week (17th-21st April) in which "a talk on future contours of Indo-China relations by Vijay Gokhale, former Ambassador to China is also planned," said Colonel Sudhir Chamoli, spokesperson of the 13 lacs strong Indian Army in Delhi on Saturday.
ACC is an institutional platform for conceptual-level deliberations, culminating in making important policy decisions for the Indian Army.
ACC will be chaired by Chief of Army Staff (COAS), Gen Manoj Pande, and will be attended by all the 07 Commander(s) in Chief of the Indian Army's 07 commands as well as about a dozen Principal Staff Officers (PSO) of the ranks of Lieutenant Generals posted at Army Headquarter.
Amid tensions along the Line of Actual Control (LAC) with China, the top army leadership will also brainstorm current & emerging security scenarios and review the operational preparedness of the Indian Army.
Tensions have erupted between two Asian giants along the 3488 Km long LAC after China renamed 11 places of Arunachal Pradesh, a remote north-east state of India claimed by China as 'South Tibet.' Days later, India's Home Minister Amit Shah reached Kibith/Kibithu in Arunachal Pradesh on the LAC and 'challenged' China.
Tensions are also brewing at the disputed Doklam area, a trijunction of India, China, and Bhutan. Bhutan's Prime Minister Lotay Shering created ripples in New Delhi by saying China is a stakeholder in the trilateral dispute.
There were some reports about border agreements between China and Bhutan and land-swapping over Doklam. Soon after, Bhutanese King Jigme Khesar Namgyel Wangchuck was 'summoned' by India and had long meetings with Indian Prime Minister Narendra Modi, National Security Advisor Ajit Doval, and Foreign Minister S. Jaishankar.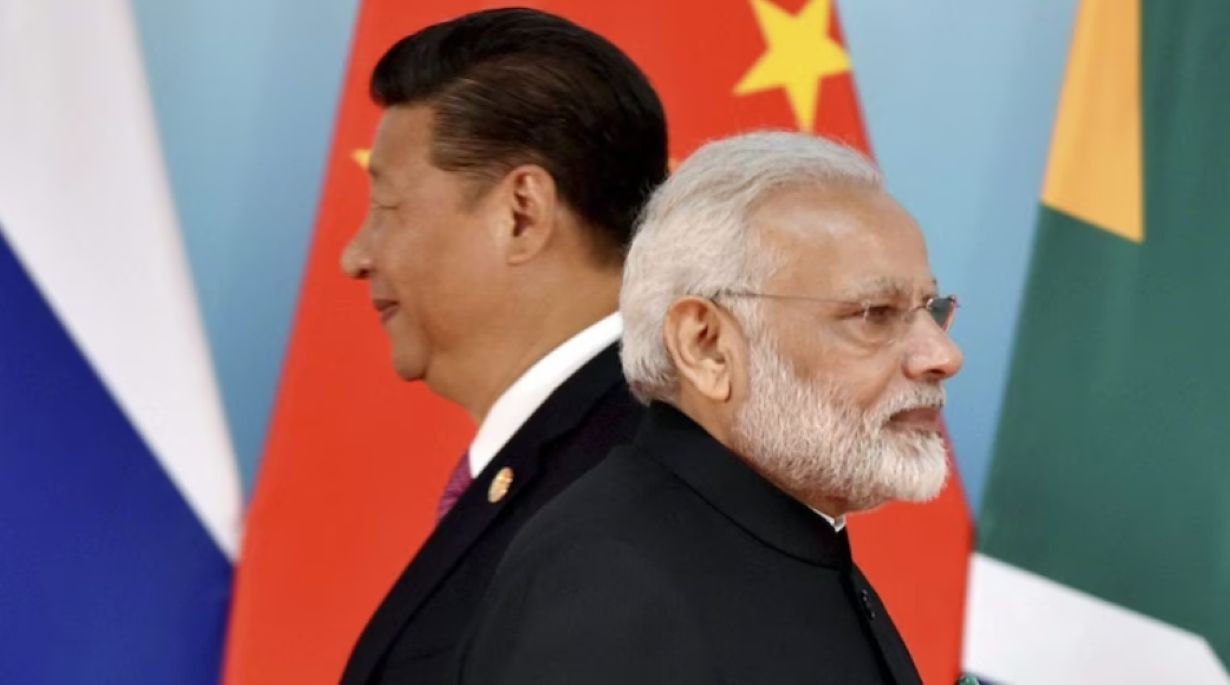 Amid such heightened tensions, the Indian Army carried out a massive special forces exercise in the Eastern Theatre (Arunachal & Sikkim) involving the Indian Air Force too.
Soon, Chief of Defence Staff (CDS) Gen Anil Chauhan too visited the headquarters of the Army's Sukna based 33 Corps, which has the responsibility of securing the Doklam Plateau. CDS had also visited the Hasimara air base near Doklam Plateau, where India's Rafale fighter jet squadron is based.
In such a volatile situation, a talk by eminent diplomat Vijay Gokhale will have the ears of all top army commanders who had served as the Ambassador of China (Jan '16-Oct '21).
It was during his tenure in China that a 72-day-long face-off between Indian Army and the Chinese PLA had transpired in Doklam Plateau. Though Indian staff had packed bags to leave the Indian Embassy in Beijing over the Doklam crisis, it's believed that it was Gokhale's (& S Jaishankar's) intervention that the deadlock was brought to an end.
Gokhale later rose to become India's Foreign Secretary (Jan' 18-Jan'20), succeeding S. Jaishankar, who became the Minister of External Affairs (Foreign Minister). Gokhale had also served as Director-General of the India-Taipei Association in Taiwan during his long service career as a diplomat. He retired in Jan '20 and is now a non-resident fellow of Carnegie India.
An expert in China affairs, Gokhale had written a paper, 'The Road From Galwan: The Future of India-China Relations' after the Galwan Valley clash between India and China in June '20. In this paper, Goklah wrote that "China and India struggle to comprehend each other's international ambitions. The misperceptions that follow lead to a lack of trust, border skirmishes, and potentially worse."
Gokhale has also written a book on Tiananmen Square: The Making of a Protest which is an eyewitness account of the military crackdown on Chinese students demanding democracy.
Gokhale was a young diplomat posted at the Indian Embassy in Beijing and had seen the protest and crackdown from the window of the embassy complex.
For the first time, Indian Army's ACC is being conducted in a Hybrid format, exploiting available technology for secure communication, wherein Army Commanders and other senior functionaries will meet virtually on the first day and then travel to Delhi for physical meetings on matters which require detailed deliberations.
On the first day of the conference, agenda points sponsored by various Command Headquarters will be discussed, followed by an update from the Commander-in-Chief of the triservice Andaman and Nicobar Command and sessions by Principal Staff Officers of the Army Headquarters.
The forum will also review the progress on the activities charted out as part of 'Year of Transformation-2023' along with progress on Agnipath Scheme, digitization & automation initiatives, Combat Engineers tasks, work aspects, and budget management.
The Defence Minister, Rajnath Singh, is scheduled to address the conference on 19 April, where he will review an equipment display focussing on niche technology, innovation, solutions for surveillance, Artificial Intelligence, Training, Robotics, Virtual Reality, Operational Logistics, etc.
The senior officers will also be addressed by the CDS, the Chief of the Naval Staff, and the Chief of the Air Staff too.
Penned By: Neeraj Rajput
Email us at: etdesk (at) eurasiantimes.com