Pakistan will not allow a US military base in its territory to launch action into Afghanistan, Prime Minister Imran Khan has made it clear even as the Taliban has seized two districts in the war-ravaged country.
Last month, the Taliban warned Afghanistan's neighbors — without naming Pakistan — against allowing the US to operate military bases on their soil, insisting they would thwart such a "historic mistake", Dawn reported.
On June 19, at least 16 Afghan security force personnel were killed and 14 others were captured by the Taliban during clashes in northern Afghanistan, where two district centers have been seized by the radical movement.
According to TOLONews, a member of the Faryab provincial council, Abdul Ahad Ail Bek, said that the center of Khwaja Sabz Posh district fell under Taliban control on Friday night (June 18), while deputy head of the Jawzjan provincial council Amruddin Danishjo reported that the center of the Mardyan district was captured by the radical group on Saturday morning (June 19).
Ali Bek added that Faryab security forces commander Gul Ekhtiar Arab surrendered to the Taliban after having received no support.
Jawzjan and Faryab officials have yet to comment on the reports.
Over 30 districts are said to have fallen under Taliban control in the past two months, the broadcaster said.
'No US Base In Pak'
"There is no way we are going to allow any bases, any sort of action from Pakistani territory into Afghanistan. Absolutely not", Prime Minister Imran Khan told Axios in an interview.
His comments assume significance as the US military and the Central Intelligence Agency (CIA) have been scouting for a location outside Afghanistan, from which it can monitor or launch counterterrorism missions against Al-Qaeda, ISIS or the Taliban after September 11.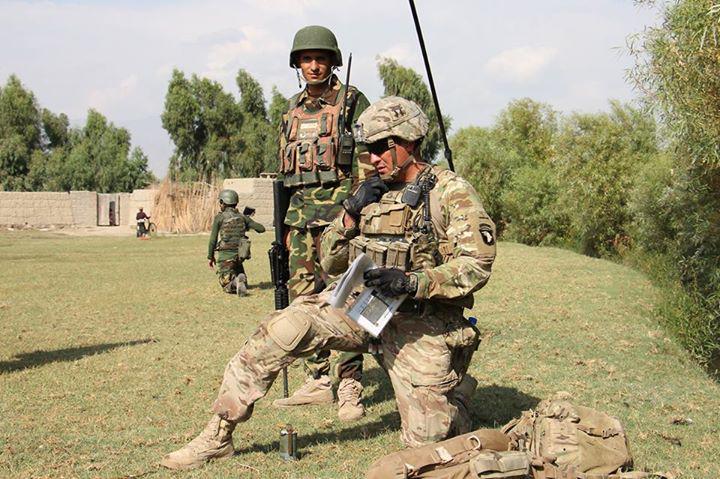 Khan has categorically said that Pakistan will not allow any US military base in Afghanistan. The full interview would be available on June 20, on the Axios website.
Earlier, Pakistan Foreign Minister Shah Mahmood Qureshi also ruled out such a possibility. "Let this house and the Pakistani nation be a witness to my testimony that under [Prime Minister] Imran Khan there will be no American base built on Pakistani soil. Forget about the past," he said in Pakistan's Parliament. 
The Prime Minister's statement comes amid mounting fears in Pakistan with respect to US President Joe Biden's announcement about withdrawing all the American troops from Afghanistan by September 11 this year. 
"There is a lot of fear right now in Pakistan and I assure you that we are trying our level best that there is some sort of political settlement before the Americans leave," Khan said in an interview in early June with Reuters.
IMAGE circulating on pro-Taliban channels purportedly showing Taliban fighters present at the captured police base in Bangi, Takhar. #Afghanistan pic.twitter.com/r9nWBHxfFD

— FJ (@Natsecjeff) June 19, 2021
The US military has decided to position its troops in Afghanistan's neighboring countries to prevent the war-torn country from becoming a militant hub. The decision instigated the Taliban to issue warnings against providing military bases to the US.
"We urge neighboring countries not to allow anyone to do so.
If such a step is taken again, it will be a great and historic mistake and disgrace", the Taliban said in a statement, reported by Dawn.
The EurAsian Times earlier reported on how the US is exploring options in stationing some of its troops in Central Asia or Pakistan post-withdrawal from Afghanistan. Pakistan had then clarified that it would not permit any foreign military bases on its soil.
In a landmark deal struck last year between the Taliban and the US, the Taliban stated that it would not allow Afghanistan to become a safe haven for jihadist groups like Al-Qaeda and Islamic State.
There have been concerns surrounding the US withdrawal amidst recent clashes between the Afghan government and the Taliban.
Written by Kanika Sachdeva, with inputs from Sputnik News Service
READ MORE