Pakistan and China are close allies and the two countries cooperate in a number of areas, including defense and security. In addition to arming Pakistan's military with sophisticated weapons, China has taken the responsibility of lighting up Pakistani homes via nuclear energy.
According to an announcement by the supplier, China National Nuclear Corporation (CNNC), the new 'Hualong One' reactor at the Karachi nuclear power station was linked to the grid last week. Before going into commercial operation, the reactor is set to go through a short pilot phase, Nikkei Asia reported.
This development comes shortly after China agreed to build the $8 billion Atucha III nuclear power plant in Argentina, reviving a project that had been lying idle for years. This project is also set to make use of China's third-generation 'Hualong One' technology, EuraAsian Times had reported.
As part of that agreement, Beijing would provide 'civilian' nuclear technology to the region, as well as support the implementation of 'peaceful' space program, establish 5G networks of the type that Washington fears will be used to spy on people, and pump in cheaper loans and financing for "elaborate development plans."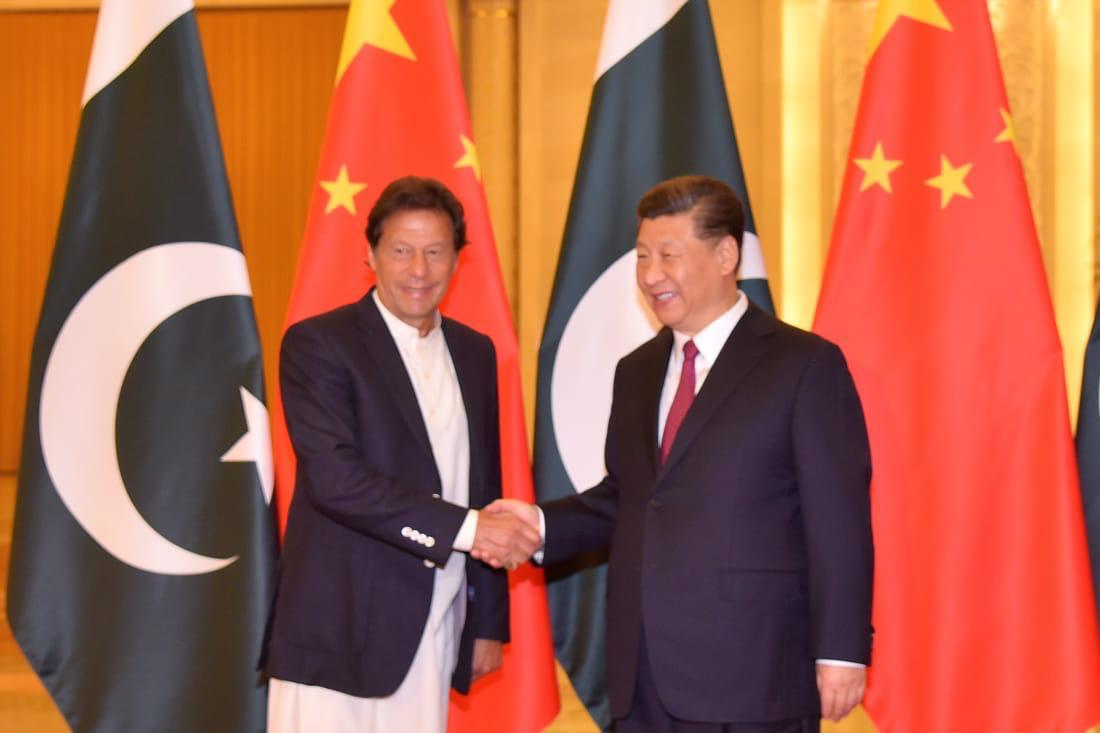 In the case of Pakistan, the supply of the Chinese-made nuclear reactor to its "iron brother" could also spark proliferation concerns given the two-front military threat India faces.
"First, I hope the nuclear deal between the two countries has verified IAEA safeguards. The safeguards and regular inspection may reduce, if not completely eliminate, the proliferation risk. However, the fear from the deal is completely different. China, under the shield of the civil nuclear program, has been supplying items required for a bomb. Second, misusing the grandfather clause China has been undertaking nuclear commerce. We all know Pakistan has not got NSG exemption, said Rajiv Nayan, Senior Research Associate at Manohar Parrikar Institute of Defence Studies and Analysis.
China National Nuclear Corp. has signed a EPC contract w/ Nucleoeléctrica #Argentina S.A. to build the Atucha III nuclear project using #China's Hualong One tech. A new milestone in????civil nuclear cooperation w/ joint efforts to achieve zero carbon emission & green development. pic.twitter.com/Xw6gEWx96P

— Permanent Mission of China in Vienna (@ChinaMissionVie) February 2, 2022
The new reactor in Pakistan can generate 1,100 megawatts of electricity. The site's first Hualong One reactor was turned on in March 2021, and commercial operations commenced in May.
Pakistan was the first country outside of China to host a reactor based on Hualong One technology, highlighting Pakistan's importance in China's Belt and Road (BRI) initiative, a global infrastructure project.
Karachi's K3 Hualong One
CNNC announced in a statement that all four units using China's Hualong One nuclear reactor are now connected to the grid and generating power, state-owned Global Times reported.
After completion, each Hualong One unit is expected to generate nearly 10 billion kWh of electricity annually, enough to meet the annual electricity demand of more than 4 million Pakistani households, equating to a 3.12 million ton reduction in standard coal use and an 8.16 million ton reduction in carbon dioxide emissions. It is also the equivalent of planting more than 70 million trees, CNNC claims.
Karachi Nuclear Power Plant Unit-3 (K-3), the 4th nuclear power unit using China-designed 3rd-generation nuclear reactor Hualong One, was connected to grid Fri in #Pakistan. All four of the units adopting Hualong One are now connected to the grid and are generating electricity. pic.twitter.com/dzZylex7fn

— libijian李碧建 (@libijian2) March 7, 2022
Karachi 3, the second of two 1100 MWe Hualong One units being built near Paradise Point in Sindh, began construction in May 2016.
In May last year, Karachi 2 began commercial operations. The units are the first to be exported from CNNC's Hualong One, which is also known as the HPR1000, according to World Nuclear News.
#Karachi Nuclear Power Plant Unit-2 (K-2), the first foreign nuclear power unit using #China-designed third-generation nuclear reactor Hualong One, achieved criticality for the first time recently in #Pakistan, marking the unit officially entered the operation stage with power. pic.twitter.com/HoCUsCFM5v

— libijian李碧建 (@libijian2) February 25, 2022
Karachi 1 — a tiny 100 MWe (90 MWe net) Canadian pressurized heavy water reactor that shut down in 2021 after 50 years of operation — was Pakistan's first nuclear power reactor.
Pakistan has five operational nuclear power plants that have a cumulative generating capacity of 1430 MW, the International Atomic Energy Agency (IAEA) said in a 2019 report. The new reactor is of enormous relevance for improving Pakistan's power generation capacity, as well as meeting carbon neutrality targets, CNNC noted.
Hualong One is a well-known third-generation nuclear power reactor, serving as China's "calling card" for its nuclear power industry.
Hualong One
The Hualong One is a pressurized water nuclear reactor built jointly by the China General Nuclear Power Group (CGN) and the CNNC. The export version of the reactor is known as HPR1000.
On January 30, 2021, Unit 5 of the Fuqing Nuclear Power Plant became the first Hualong One to enter commercial service.
UK regulators confirmed in February 2022 that the Hualong One (HPR1000) had completed the four-step Generic Design Assessment (GDA) that began in August 2017 and was thus suitable for construction in the UK, possibly as part of the Bradwell B nuclear power plant project.