OPED By Vaishali Basu Sharma
Last month Indian law enforcement apprehended 12 people from the National Capital Region for running an extortion racket in the garb of a Chinese lending application.
These loan rackets primarily operate via phone apps easily downloaded on the Google Play store. Offering easy loans with no paperwork, as low as a few thousand rupees, the loan app hacks the user's phone, steals all data and contacts, and begins a tormenting cycle as the representatives of the loan apps employ high-handed collection strategies.
How Chinese Microloan App Scams Work
The popularity of these micro-credit loan apps can be traced to pandemic-induced lockdowns and economic slowdown, which saw large-scale layoffs and pay cuts.
In one of the steepest declines, India's Industrial Production fell by 16.7% in 2020, exposing many workers to job loss. The poorer sections of society felt the worst effects of this.
Micro-credit or small loan serves as indispensable supplementary loan for people lacking verifiable credit records or unqualified to get conventional bank loans. Marginalized by banks and other financial institutions, many became easy targets of fraud lenders.
There is no dearth of Chinese scammer apps offering small loans on the Play store to those who may find it challenging to get loans from a bank or a trusted non-banking financing company (NBFC). Thousands of unsuspecting Indians have fallen prey to illegal, unlicensed, and fraudulent lending apps from China.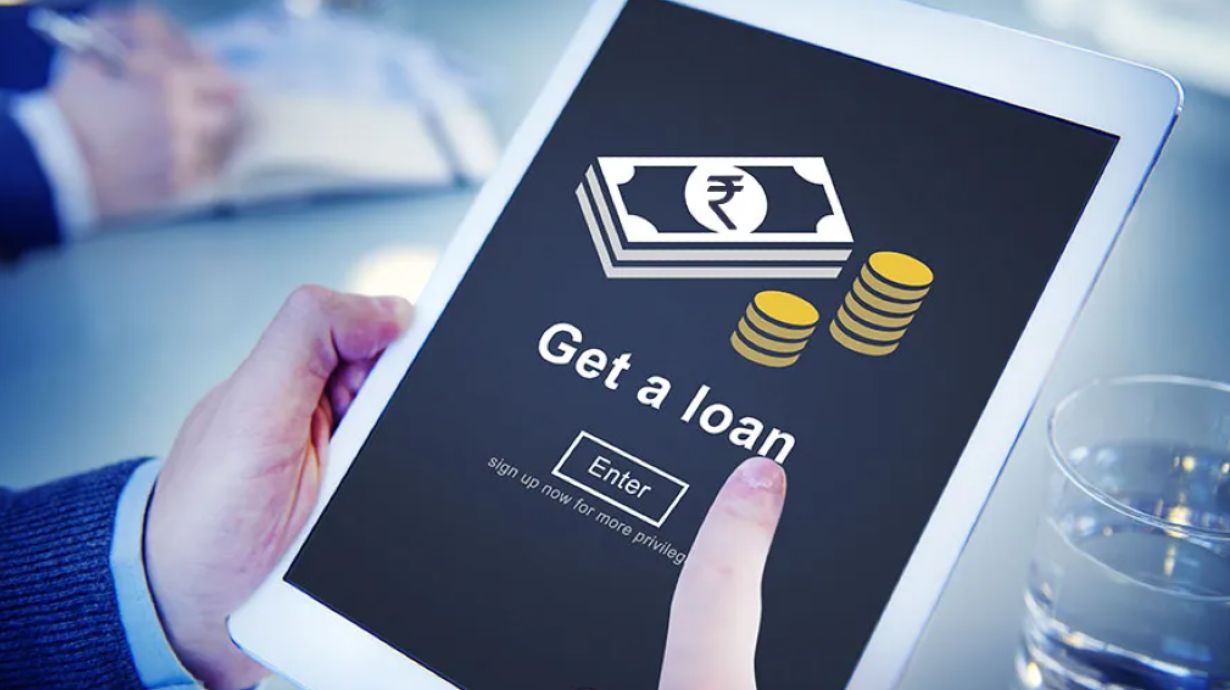 According to consulting firm Deloitte India, Chinese apps use grey areas of legislation, "Through these apps, fraudsters target the low-income groups or the not-so-savvy financial people, wherein a smaller amount of money is lent. The modus operandi usually involves deduction of processing fees from the loan, combined with penalties, and at significantly higher interest rates in cases of delay in payments."
People taking these loans did not understand the terms and conditions of the loans they were getting and were unaware of how incredibly high the interest rates were.
Raise Cash, Cash Ray, Mobipocket, Infinity Cash, Kredit Mango, CB Loan, Cash Tree, Minute Cash, Cash Light, HDB Loan, SnapItLoan, Go Cash, and OK Cash are just a handful of hundreds of credit apps available for download on the Google Play store.
The popular ones had more than one million downloads within a few months of launch. These apps usually list a domain, but the web address does not open, and the reviews are almost all fake.
Charging usurious interest rates, these Chinese loan apps use illegal and predatory practices to recover loans from their victims. They misuse users' data, photos, and contacts to blackmail them.
The coercive collection practices have resulted in the loss of innocent lives. Dozens of victims who have availed of such scam loans have died of suicide under the pressure of financial stress and threats.
Chinese-owned networks operating from Indian cities proceed by hiring agents promising them incentives. Since the pandemic, billions worth of scam microloan transactions have taken place.
Multiple Scams
In December 2021, police busted a Chinese-funded company Licorice Technology, from Bengaluru. According to a police officer from the economic affairs wing, the loan sanction is easy and painless, but the catch is in what comes later.
"An excessive amount is charged as a processing fee. For instance, if Rs 5,000 is sanctioned, Rs 1,000 is deducted as a processing fee. If you fail to pay, then their call center staff calls repeatedly. After these companies make money, they shut their businesses and move on. The paperwork is perfect, and they make sure they don't hit any legal hurdles," he said.
On September 12, the Cyber Crime Cell in Chandigarh arrested 21 members of the gang, including a Chinese national living illegally in India, for duping people on the pretext of providing them instant online loans and extorting money.
The alleged 'Hugo loan app' was registered in China, and the IP details were also sourced to Singapore and China. Investigations into several such cases revealed that top bosses operating these loan applications are of Chinese origin.
Efforts To Curb Predatory Lending Apps
The Indian government has asked Google to check the presence of predatory lending apps on its platforms. Google Play Store is one of the most popular destinations for downloading apps for mobiles. While Google has taken down several illegal apps, it must strengthen its regulatory policies.
While many of these Chinese loan apps that operate with shady practices have already been banned, many smaller and lesser-known apps have cropped up to take their place. They use bulk SMS, digital advertisement, chat messengers, and mobile app stores on a massive scale.
Given the relentless fraud, extortion, and blackmailing by these Chinese-run microcredit loan apps, the Home Ministry has sought urgent strict action by law enforcement agencies against predatory Chinese-controlled entities. Chinese scammers run operations illegally in neighboring countries, including Nepal, Cambodia, Vietnam, etc.
Vaishali Basu Sharma is an analyst of strategic and economic affairs. She has been a consultant with India's National Security Council Secretariat for nearly a decade.