Vikram Misri, India's envoy to China, has been holding meetings in Beijing on the ongoing tensions at Pangong Tso and Depsang Plains along the Line of Actual Control (LAC). Misri has been leading the way for the next round of dialogue between the military commanders and diplomats of the two countries through such meetings.
Amid US-China Row; Japan To Militarize Mage Islands With Stealth F-35 Jets
Misri was born in Srinagar, Jammu and Kashmir, and was appointed as India's new ambassador to China in November 2018 replacing the retiring ambassador, Gautam Gautam Bambawale. He is a 1989 batch Indian Foreign Service officer who has worked for administrations of former Prime Ministers including I.K. Gujral and Dr Manmohan Singh.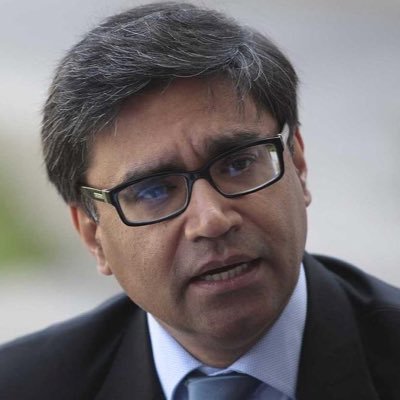 Before his appointment as the Indian ambassador to China, Misri has served as Indian envoy in Myanmar. He took charge at a time when India and China had recently come out of a difficult standoff in Doklam.
Now again, India and China are in a position of a stalemate after tensions escalated in the Galwan valley along the LAC after Indian and Chinese troops got into a violent clash killing 20 Indian troops and an unconfirmed on the Chinese side. 
Even after Misri held several rounds of talks with the party and military officials, the People's Liberation Army (PLA) has not moved from Pangong and Depsang. Chinese Ambassador to India, Sun Weidong, has blamed India saying that it was "responsible for crossing the Line of Actual Control but the temperature is now coming down".
However, the Indian officials have dismissed the claim saying that the Chinese army is present on the Indian side of the LAC on the northern bank of Pangong Tso and continues to obstruct India's patrolling in the Depsang Plains.
The officials have said that the Chinese have also not diluted their build-up in other areas. Misri briefed Ci on "India's stance vis-à-vis the situation on the borders in eastern Ladakh", according to the Indian Embassy in Beijing. 
"India and China remain engaged through both diplomatic and military channels to ensure complete disengagement. This is in accordance with the agreement of the Special Representatives of India and China that early and complete disengagement of the troops along the LAC and de-escalation from India-China border areas in accordance with bilateral agreement and protocols and full restoration of peace and tranquillity was essential for the smooth overall development of bilateral relations," officials had said. 
Amid US-China Row; Japan To Militarize Mage Islands With Stealth F-35 Jets
Meanwhile, India and China are preparing to meet at the Shanghai Cooperation Organisation (SCO). SCO is a Eurasian political, economic, and security alliance by the founder members: China, Russia, Kazakhstan, Kyrgyzstan, Tajikistan, and Uzbekistan and is set to meet in September. 
"The current impasse in Ladakh is likely to be a prolonged affair with the Chinese side continuing to blame Indian troops for 'adventurism that seriously violated agreements on border issues' and Indian side rightly demanding complete disengagement along the India-China border areas.
The current dialogues at the military and diplomatic levels are unlikely to yield results," said former Deputy NSA S D Pradhan. 
Amid US-China Row; Japan To Militarize Mage Islands With Stealth F-35 Jets
He further explained China's trickery, that President Xi Jinping would like a summit-level meet and later project that India agreed to vacate the Chinese areas to justify his stance to the domestic audience.
"However, world-over anti-Chinese sentiments are increasing and the Chinese actions in Hong Kong as also in Xinjiang may compel China to change its approach. The Chinese action in Ladakh was aimed at changing the status quo and now a reset in India-China ties is inevitable and necessary."