As one started writing this, suspense prevailed whether China's Foreign Minister Wang Yi will be in New Delhi, India for some time on his way to Kathmandu where he will commence a three-day official trip to Nepal, beginning on March 25 (Friday).
Officially, the Indian government had not made any announcement on Wang's visit, but unofficially it was said the Chinese foreign minister would like to interact with senior Indian officials, including Prime Minister Narendra Modi if possible, in what will be the first time a top-level visit from either country to the other since the June 15, 2020, deadly conflict in the Galwan Valley in Ladakh between their troops.
Wang's reported statement on Kashmir at the opening ceremony of the 48th session of the Council of Foreign Ministers of the Organization of Islamic Cooperation (OIC) at Islamabad on March 22 has not gone down well with India.
Wang's Pakistan Visit
Wang, on the invitation of host Pakistan, became the first foreign minister of China to address an OIC meeting. As reported by the Indian media, he apparently told the gathering that China would continue to support the people of Palestine and Kashmir "in their just freedom struggles".
Wang's reported speech drew sharp Indian reactions. India's foreign ministry spokesperson Arindam Bagchi said: "We reject the uncalled reference to India by the Chinese Foreign Minister Wang Yi during his speech at the Opening Ceremony.  Matters related to the Union Territory of Jammu & Kashmir are entirely the internal affairs of India. Other countries including China have no locus standi to comment. They should note that India refrains from the public judgment of their internal issues."
Surprisingly, however, the official website of the Chinese foreign ministry does not mention the word "Kashmir" anywhere either in the interactions of Wang with senior functionaries of Pakistan (Foreign Minister Shah Mahmood Qureshi on March 22, Prime Minister Imran Khan and President Arif Alvi on March 23, and Chief of Army Staff Qamar Javed Bajwa on March 24) or in his speech at the OIC meeting on March 22.
Going by the Chinese foreign ministry website, Wang in his talks with Pakistani officials has mentioned, among others, Afghanistan and Ukraine as far as any third country is concerned. And in his address to the OIC foreign ministers, Wang identified the world's "current hotspot issues", but these did not include Kashmir.
"China will continue to support Islamic countries in drawing on Islamic wisdom to solve current hotspot issues such as those related to Palestine, Afghanistan and Ukraine, and firmly holding the key to maintaining stability and promoting peace in their own hands", Wang had said.
Why did then India react? There could be two possibilities. Either it reacted without cross-checking what the Chinese foreign minister said. After all, Bagchi's reaction was not a prepared text; it came, as the Ministry of External Affairs website says, "in response to media queries on reference to Union Territory of Jammu & Kashmir made by Chinese Foreign Minister in his speech to Organisation of Islamic Cooperation in Pakistan".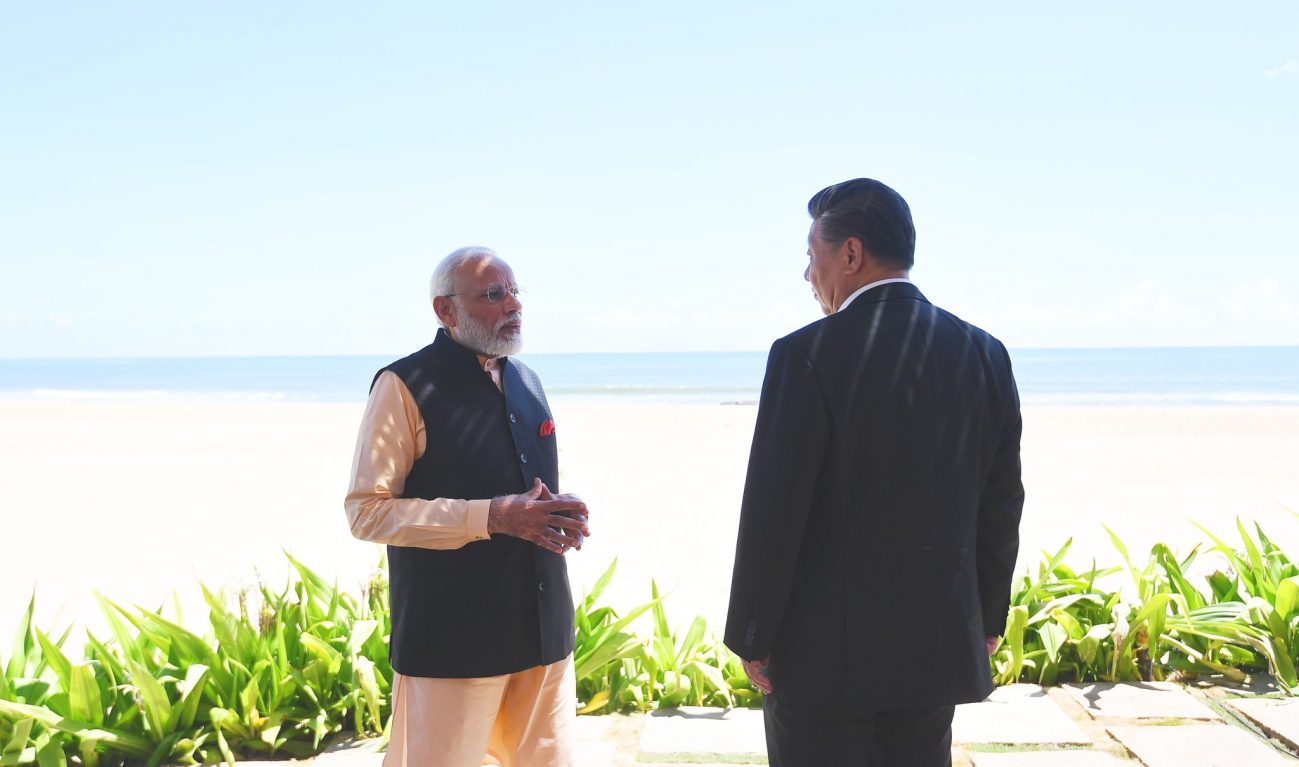 Or, it is possible that given the Chinese initiative to mend fences with India for restoring the bilateral business interactions, China has deleted the word "Kashmir" in its official portal with regard to Wang's current South Asian Odyssey (he visited Afghanistan on March 24, too). This has been done to assuage the Indian sensitivities.
The second possibility looks weightier if one takes China's position on Jammu and Kashmir over the past few decades.
China's Position On J&K
One, in July 2021, India had strongly rejected Jammu and Kashmir's reference and Ladakh in the Pak-China joint statement after the third round of their strategic dialogue.
"The union territory of Jammu and Kashmir and the union territory of Ladakh have been and will remain integral and inalienable parts of India," Bagchi had then said, adding, "The joint press release had also made reference to China-Pakistan Economic Corridor.
We have consistently conveyed to China and Pakistan that the so-called CPEC is in India's territory that has been illegally occupied by Pakistan and that we resolutely oppose any attempts by other countries to change the status quo in areas illegally occupied by Pakistan and as also to Pakistan bringing up any material change."
Two, China has officially criticized the abrogation of Article 370 that was there for the undivided state of Jammu and Kashmir before 2019. Beijing's official position is that "China doesn't recognize the so-called "Ladakh Union Territory' illegally set up by India or the 'Arunachal Pradesh'".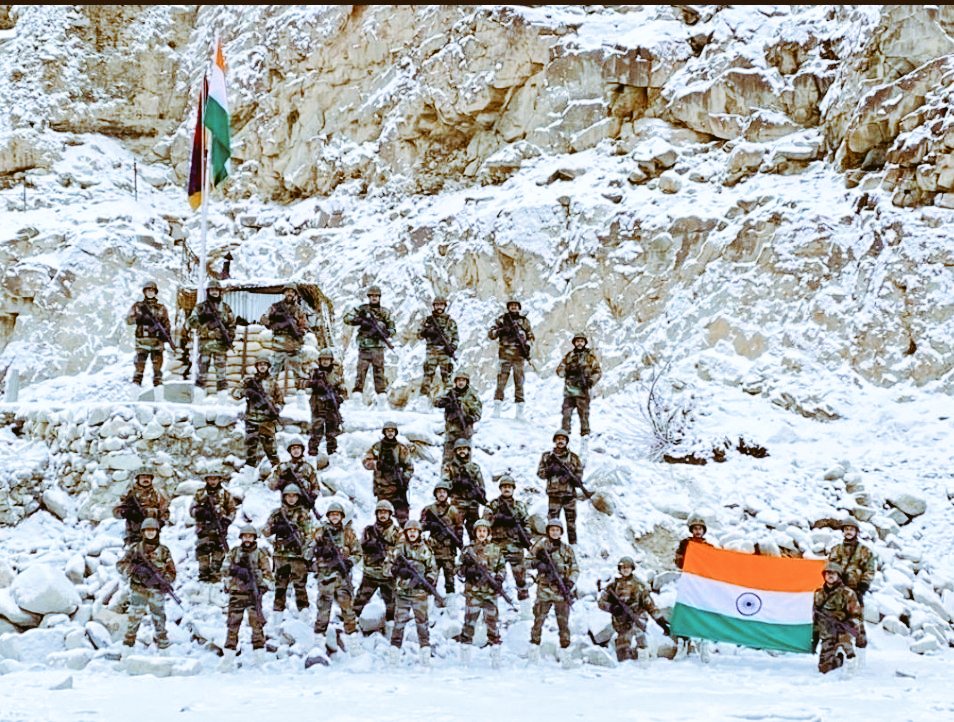 It may be noted here that other than Pakistan, China too occupies territories of the undivided state of Jammu and Kashmir. As India has pointed out on various occasions, of the total territory of Jammu and Kashmir, 78,114 sq kms are under the illegal occupation of Pakistan, 37,555 sq kms (official Indian statements refer to 38,000 sq kms) under the illegal occupation of China (Aksai Chin), and a further 5,180 sq kms in the Shaksgam Valley, illegally ceded by Pakistan to China under their provisional "border agreement" of March 2, 1963, have since also been under China's occupation.
In total, China occupies approximately 42,735 sq kms of the territory of the undivided state of Jammu and Kashmir.
Three, China, in 2009, did something unimaginable when it began issuing visas to Indian passport holders from Jammu and Kashmir on a separate sheet of paper rather than stamping them in their passports as is the norm with other Indian citizens.
Of course, it had, in 2007, started issuing "stapled visas" to the handful of Indian passport holders from Arunachal Pradesh who had traveled to China. Now doing the same thing to the people of Jammu and Kashmir was nothing but further antagonizing India.
China rationalized the practice by saying that it was a common practice and equally applicable for the people in Pakistani-controlled areas of Jammu and Kashmir, including Gilgit and Baltistan, wishing to travel to China.  However, it subsequently stopped this practice, but that was due to Pakistani protests, not Indian ones.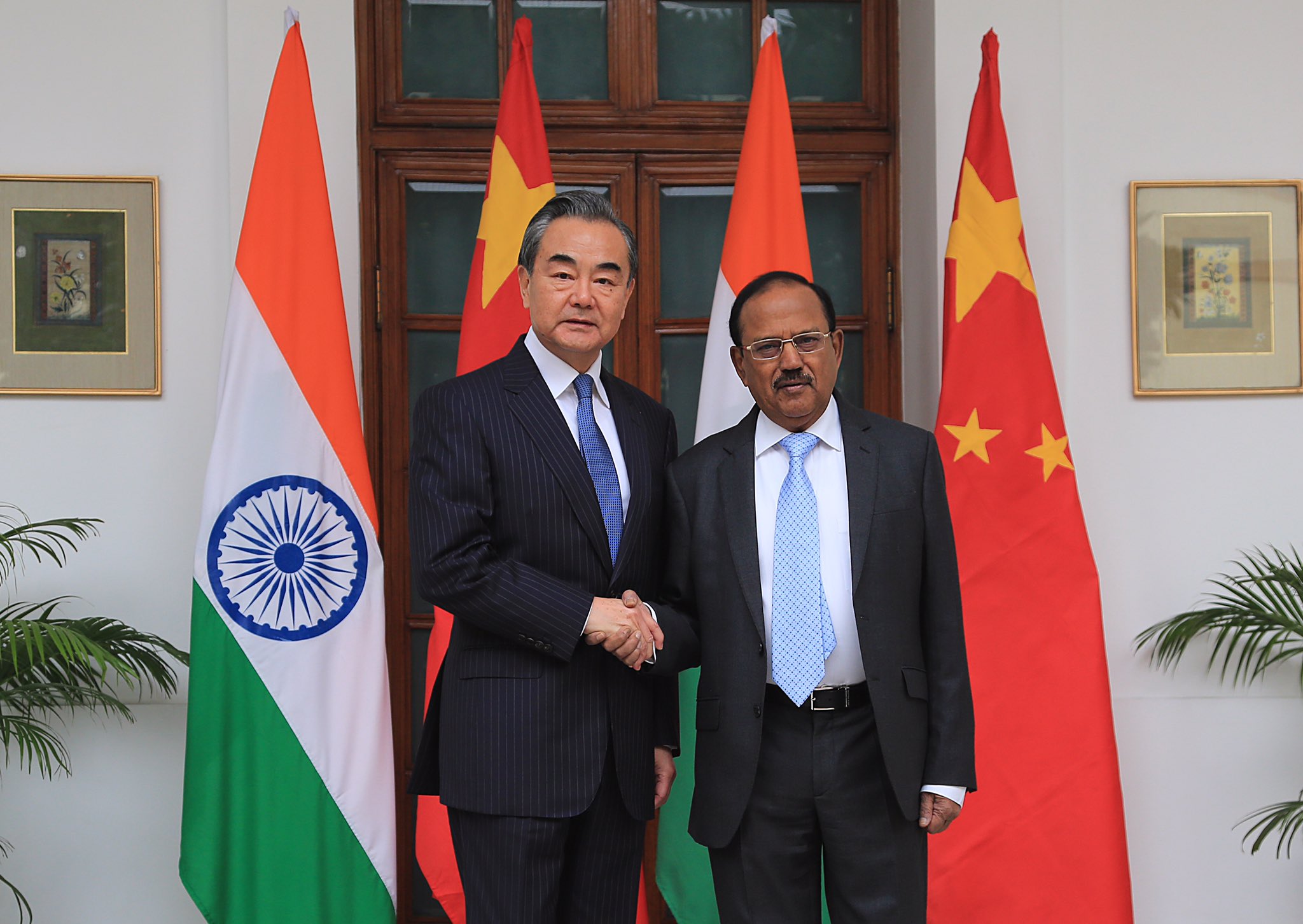 Four, except during Pakistan's misadventure in Kargil in 1999, during which it had adopted a neutral position, China has always stood with Pakistan in all the major wars with India. During the war in 1965, China had supplied the Pakistan military with equipment and technologies.
In the war of 1971, China had called India "an adventurist, expansionist and aggressor" and both General Yahya Khan and Zulfikar Ali Bhutto had publicly declared that, if need be, China could militarily intervene in support of Pakistan. That China has not actually intervened militarily in support of Pakistan in all its wars with India is a different story, however.
Given the above four points, can we say that the possibility of China removing any mention of Kashmir in its official record in order to facilitate Wang's trip to Delhi is not ruled out? Well, it may be the case, as one finishes writing this. Wang has landed in Delhi and is likely to meet National Security Advisor Ajit Doval and External Affairs Minister S. Jaishankar on March 25.
Author and veteran journalist Prakash Nanda is Chairman of Editorial Board – EurAsian Times and has been commenting on politics, foreign policy on strategic affairs for nearly three decades. A former National Fellow of the Indian Council for Historical Research and recipient of the Seoul Peace Prize Scholarship, he is also a Distinguished Fellow at the Institute of Peace and Conflict Studies. CONTACT: prakash.nanda@hotmail.com