The first of the four Boeing P-8A Poseidon maritime patrol aircraft (MPA) purchased by New Zealand arrived in the country on December 13, 2022.
According to a news release from Boeing, the aircraft was delivered to the Royal New Zealand Air Force (RNZAF) on December 7 at the Museum of Flight in Seattle, Washington.
After the aircraft's keeling ceremony was announced on March 16, the delivery took over eight months.
This is the first of four brand-new P-8A Poseidon aircraft that the government will buy as part of a historic upgrade of the New Zealand defense force in the wake of rising regional threats. The rest of the three aircraft will be delivered by May 2023.
The aircraft was received by the country's Defense Minister, Peeni Henare, who remarked that "The P-8s will replace the Orions, conducting maritime surveillance, resource protection, natural disaster support and search and rescue operations as we work alongside our Pacific partners to support the security and stability of the region."
The Royal New Zealand Air Force (RNZAF) has operated six P-3K2 Orion maritime patrol aircraft since the 1960s. In July 2018, the government announced plans to replace them with four Boeing P-8A Poseidon maritime patrol aircraft. The Orions are expected to be phased out of service by the end of January 2023.
The Poseidons would improve New Zealand's capacity to react swiftly throughout the region, especially in light of the expanding Chinese influence in the Pacific.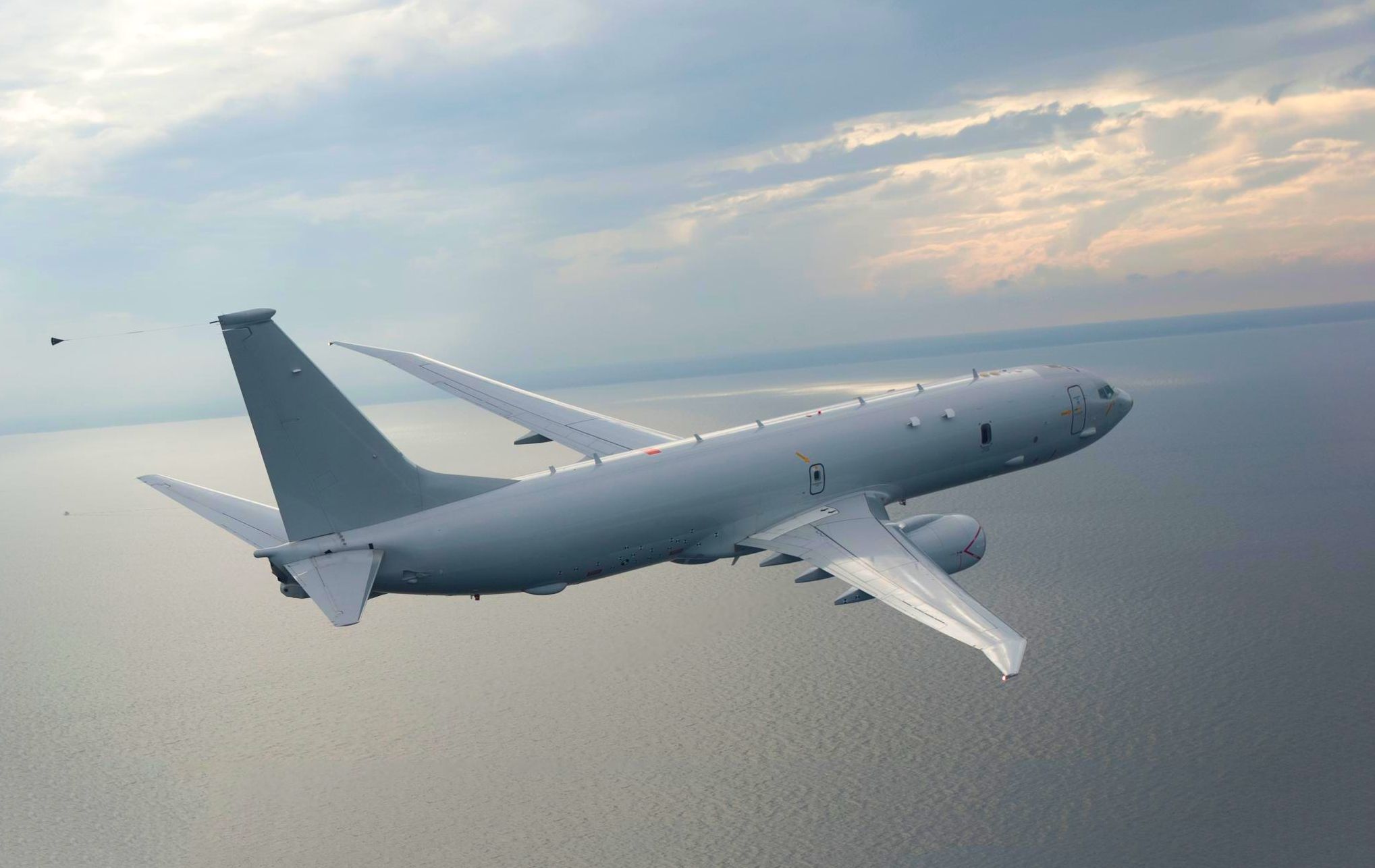 China has been steadily advancing into the southern Pacific region, considered a stronghold of Australia and New Zealand. Earlier this year, it signed a security agreement with the Solomon Islands, igniting fear of a potential Chinese military base springing up in the region. In addition, Beijing has also been courting Kiribati Islands, among others.
Even though Australia has been more vocal about the threat posed by China in the region, New Zealand is slowly shedding its inhibitions and taking a strong stand against Beijing. Last month, Prime Minister Jacinda Ardern said China has undoubtedly become more assertive in the region over time.
In December 2021, the defense forces of New Zealand issued a warning about the security risk posed by an assertive China growing in strength and pursuing its objectives in the Indo-Pacific. The country also reasserted that it was united with Australia in its policies toward the Pacific islands, where China's influence is growing.
Even though New Zealand has been reluctant to take a belligerent position against China, with which it has a strong trading relationship, the threat posed by the country has slowly grown on it. Adding P-8 aircraft to its Air Force would, thus, allow it to monitor the region better in tandem with Australia.
However, Australia's P-8A aircraft have often run into trouble with the PLA. In February this year, a PLAN warship reportedly shone a military-grade laser on an Australian P-8 aircraft flying a patrol mission over the Pacific.
A similar incident has already been recorded by the same aircraft of the US Air Force. With New Zealand deploying the P-8 soon, a similar incident could be on the cards.
P-8 Reconnaissance Aircraft For New Zealand
According to manufacturer Boeing, the P-8 excels at anti-submarine, anti-surface, intelligence, surveillance, and reconnaissance (ISR), as well as search and rescue operations.
The P-8 can travel farther and faster by flying higher. It has demonstrated its capabilities in support of humanitarian and search and rescue missions and is also designed for low-altitude tasks.
According to a Defense Security Cooperation Agency (DSCA) announcement, each aircraft will be outfitted with a Tactical Open Mission Software (TOMS), a Wescam MX-20HD electro-optical/infrared (EO/IR) pod, the AN/AAQ-2(V)1 Acoustic System, Raytheon Space and Airborne Systems' AN/APY-10 X-band multimission radar, and Northrop Grumman Electronic Systems' ALQ-240 electronic support measures system.
#NewZealand's first of four P-8 Poseidon made its test flight.

➡️In July 2018, the New Zealand government announced the purchase of 4 Boeing P-8A Poseidon aircraft.

➡️The first P-8A aircraft will be delivered in December 2022, remaining aircraft will be delivered in 2023. pic.twitter.com/hitGZmWd0J

— News Decode (@news_decode) August 19, 2022
The Multifunctional Information Distribution System Joint Tactical Radio Systems (MIDS JTRS), Guardian Laser Transmitter Assemblies (GLTA), system processors, and Northrop Grumman AN/AAR-54 missile-warning sensors for the Northrop Grumman AN/AAQ-24(V)N distributed aperture infrared countermeasures (DAIRCM) are also included, reported Janes.
Additionally, the aircraft will be equipped with a Northrop Grumman LN-251 with incorporated GPS and inertial navigation systems.
Since New Zealand has not yet ordered weapon systems like torpedoes and anti-ship missiles for these aircraft, the initial scope of their mission will be ISR-only. Anti-submarine warfare operations won't be possible for them.
Contact the author at sakshi.tiwari9555 (at) gmail.com