US Defense contractor Northrop Grumman Corporation announced on July 11 the achievement of a significant milestone in high-energy laser (HEL) weapons development with the completion of the preliminary design review (PDR) for a 300 kilowatt Class HEL prototype.
Slava Ukraine! US Approves To Train Ukrainian Pilots On US Fighter Jets Like F-16, F-15EX. But There's A Catch
The company said that the PDR was part of a technical process to ensure that its design can realize a precise, low-cost, speed-of-light technology for military operations.
In March 2021, the US Department of Defense (DoD) awarded Northrop Grumman a $72 million contract under the High Energy Laser Scaling Initiative (HELSI) to demonstrate a HEL prototype using Northrop Grumman's coherent beam combining technology.
The HELSI is a Pentagon initiative to develop a new 300-kilowatt-class laser weapon prototype for technology demonstration.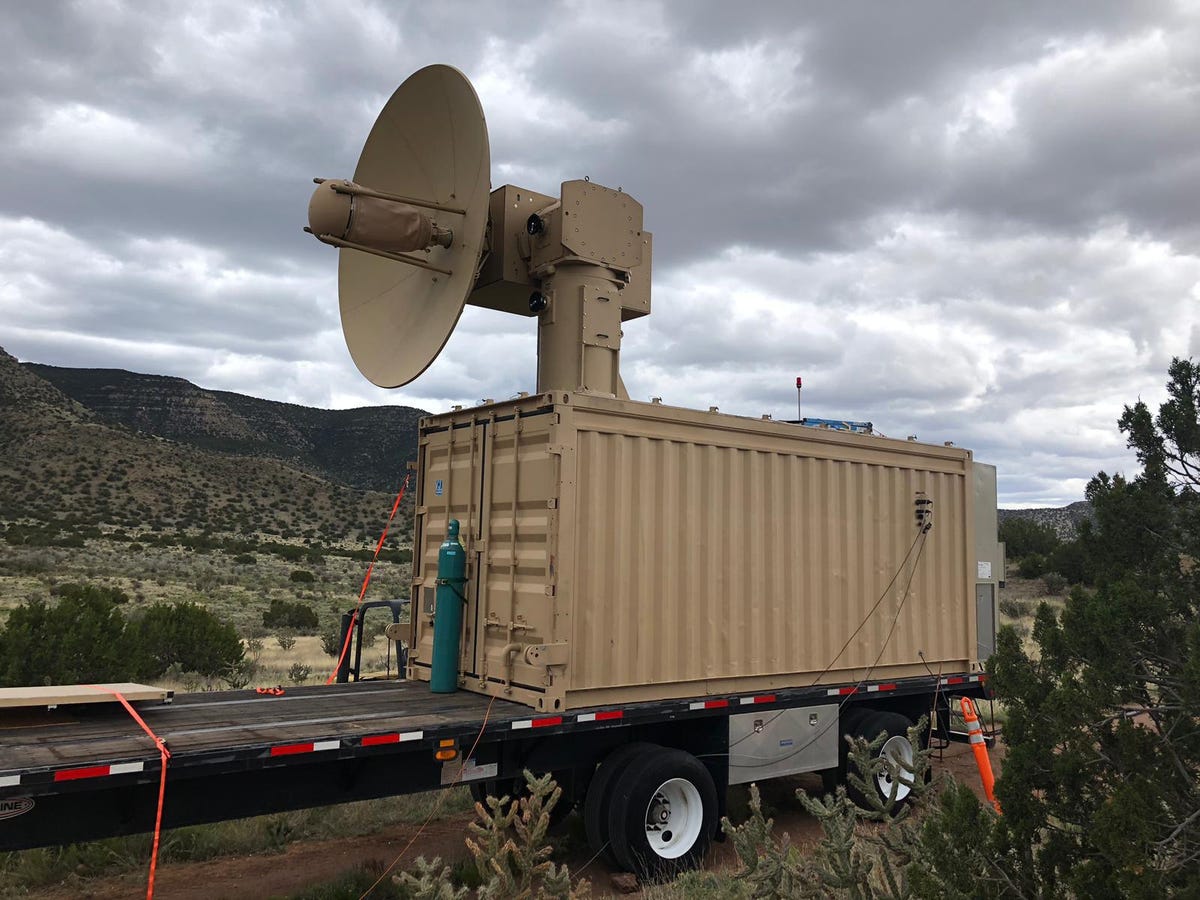 "This is an important step in combining high-power laser beams into a single beam that can be scaled for maximum power," said Robert Fleming, vice president, and general manager, strategic space systems, Northrop Grumman.
"We're on track to demonstrate the technology, leveraging our decades of experience in the field."
According to the company, the prototype can be scaled up to more than a megawatt. It will be tested at progressively higher powers later this year to prove the coherent beam combining (CBC) design.
Beam combining involves combining the outputs of multiple laser sources to obtain a single high-energy output beam. In contrast, 'Coherent' beam incorporation would involve the merger of coherent waves – waves with a constant phase difference.
China's Powerful Sun Gazing ASO-S Telescope Is Getting Ready To Capture The 'Thundering Ball Of Fire'
Another method to fuse two laser beams is 'Spectral' beam combining (SBC), also known as wavelength beam combining, which involves superimposing the outputs of several laser emitters at specific wavelengths in an area to form a single beam.
The SBC technology was used by Lockheed Martin and its subsidiary Aculight Corporation to demonstrate a series of laser weapon prototypes: first the 30 kilowatts, then 60 kilowatts, and ultimately 100 kilowatts in October 2019, which then also won them a HELSI contract to demonstrate a 300 kilowatts class laser in 2022.
Lockheed Martin is only one of the three companies participating in the HELSI initiative led by the Office of the Secretary of Defense (OSD), and the US Army promotes it. Other companies are Nutronics, Inc., sponsored by the Navy, and General Atomics, sponsored by the US Air Force (USAF).
In May 2020, Dynetics also announced that it would work to increase the power of a 100 kW-class system to the 300kW-class system for the US Army and demonstrate a prototype in 2022.
Bullet Train To Moon! Yes, Japan Announces Mega Space Migration Program By 'Recreating' Earth's Gravity On Moon & Mars
High-Energy Lasers US Military's Top Priority 
The incorporation of laser weapons technology is currently one of the high-priority targets of the US military, especially after the US lawmakers asked the armed services to speed up efforts toward developing Directed Energy Weapons (DEWs) in early July.
The US Army plans to have two types of laser weapons systems for air defense by 2022, which include the 50 kilowatts class weapons and 300 kilowatts class weapons fitted on Stryker armored vehicles manufactured by General Dynamics.
The 50-kilowatt laser weapon is designated as the DE-MSHORAD (Directed Energy – Maneuver Short-Range Air Defense), which will be used to shoot short-range rockets, artillery, and drones. In contrast, the 300 kilowatts beams will be used against cruise missiles.
Initially, Northrop Grumman and Raytheon competed for the 50-kilowatt laser weapon system. Still, Northrop Grumman dropped out of the program, while Raytheon recently demonstrated its prototype in May against 60-millimeter mortars and several small, medium, and large drones.
Meanwhile, the US Air Force received its first high-energy laser weapon on July 12, called LANCE (or Laser Advancements for Next-generation Compact Environments), from Lockheed Martin.
LANCE is a pod weapon that can be fitted on an aircraft with the primary laser weapon supplied by Lockheed Martin and the pod carrying LANCE made by Boeing. Also, the beam control system that trains the laser on its target is provided by Northrop Grumman.
It is unclear how much power this new laser weapon will produce, but reports indicate it will probably not exceed 100 kilowatts.
It is also unknown which aircraft this podded laser weapon will ultimately be tested on or deployed. However, Lockheed Martin had previously shown the pod carried by an F-16 fighter jet in its concept art. At the same time, Boeing had tested a pre-prototype pod shape on a USAF F-15 fighter.