Lebanese militant group Hezbollah claimed on November 18 that they successfully brought down an Israeli Hermes 450 combat drone.  
According to their statement, the group claimed responsibility for the drone's downing, stating that their fighters utilized a surface-to-air missile at 1:45 am on November 18, 2023. The wreckage of the Israeli drone was reported to have fallen over the "al-Jalil Panhandle." 
The mission was declared as a demonstration of solidarity with the steadfast Palestinian population in Gaza and a display of support for what the group referred to as their valiant Resistance. 
A video purportedly showing the Israeli drone being downed by Hezbollah has also surfaced on the internet, though the EurAsian Times cannot independently verify this footage. 
Although Israel has not officially responded to Hezbollah's claim, the IDF did specify on the morning of November 18 that a military drone had experienced an emergency landing in an open area in northern Israel. 
حزب‌الله لبنان یک پهپاد از نوع هرمس ۴۵۰ ارتش رژیم صهیونیستی را بر فراز شمال فلسطین اشغالی با موشک زمین به هوا سرنگون کرد pic.twitter.com/JvGL6V3LfD

— خبرگزاری ایرنا (@IRNA_1313) November 18, 2023
The Israeli Defense forces added that the aircraft was not hit by enemy fire, and the incident is currently under investigation. 
Meanwhile, on November 18, an Israeli UAV also targeted an aluminum plant near the southern Lebanese market town of Nabatiyeh, firing two missiles and causing a fire along with extensive damage. 
The strike occurred far from the border, near the village of Toul, marking the first such incident in the area since the 34-day war in 2006 between Israel and Hezbollah. There is no information on casualties at this time.
While there was no immediate comment from the Israeli military on the strike at the factory, it did confirm ongoing strikes on Hezbollah targets, with further details expected to follow.
The escalation follows an October 7 attack by the terrorist group Hamas on southern Israel, resulting in approximately 1,200 casualties, mostly civilians.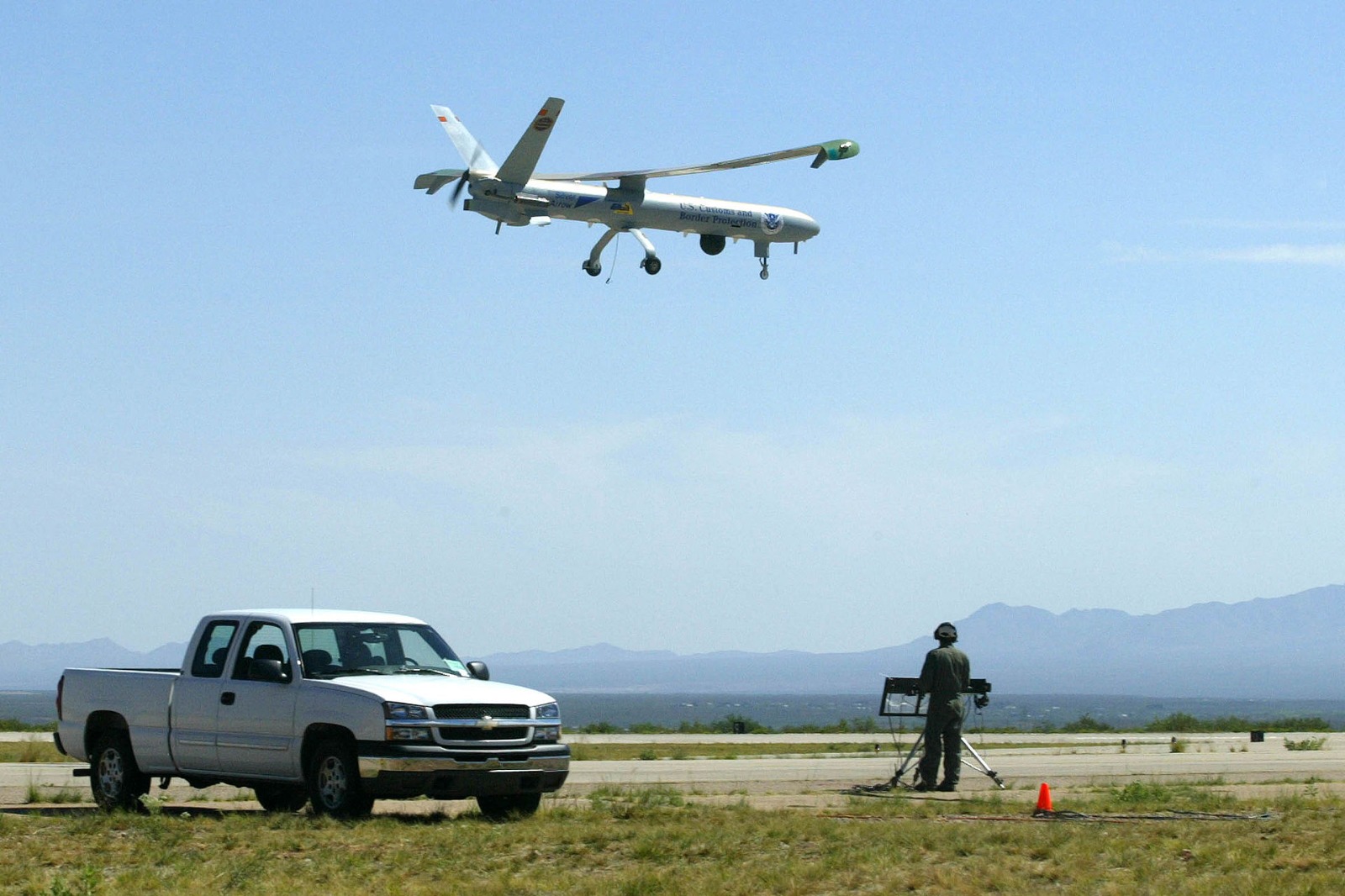 Subsequently, Hezbollah initiated attacks on Israeli posts along the border. The Israeli military has responded with artillery shelling and airstrikes on areas on the Lebanese side of the border in recent weeks.
Israel perceives Hezbollah as its most significant and immediate threat, estimating that the militant group has amassed around 150,000 rockets and missiles targeted at Israel.  
Hermes 450 Combat Drone
Israel has actively employed drones in its ongoing conflict in Gaza, with the Hermes 450 drone being one of the types believed to have played a crucial role in various missions in recent days. 
The Hermes 450 is a multi-role UAV equipped with advanced optics, allowing it to perform various functions such as surveillance, reconnaissance, and large-area scanning.  
On November 14, the Israeli Air Force released a picture featuring two personnel standing before a Unmanned Aerial Vehicle. 
An influential open-source intelligence account identified the drone as an Israeli Air Force Hermes 450 'Zik' ISR drone from the 161 Squadron, known as "The Black Snake," based out of Palmachim Air Base.
According to Elbit Systems, the manufacturer of the Hermes 450, this drone is often referred to as the "backbone" of Israel's military drone fleet. It is the top-selling UAV (Unmanned Aerial Vehicle) in the NATO Class II category worldwide. 
It can collect communications and electronic intelligence, showcasing its versatility in military operations. 
The Hermes 450 is designed to handle dual payloads simultaneously, supporting a diverse array of sensors. With a maximum payload capacity of 180kg, this unmanned aircraft system (UAS) boasts versatility. 
Its payload includes Electro-Optical (EO) and Infrared (IR) cameras, enabling high-quality imaging during day and night. Additionally, it features a Laser Designator for target designation.
Furthermore, the integration of advanced payloads such as Synthetic Aperture Radar (SAR), Ground Moving Target Indication (GMTI), Medium Power Radar (MPR), and Automatic Identification System (AIS) enhances the vehicle's situational awareness and aids in target indication and identification. 
Furthermore, the Electronic Intelligence (ELINT), Electronic Warfare (EW), Communication Intelligence (COMINT), and Signals Intelligence (SIGINT) capabilities contribute to the drone's effectiveness in intelligence gathering and electronic warfare operations.
Despite its advanced capabilities, there have been instances where Hermes 450 drones have encountered issues leading to crashes. In 2013, the IDF intentionally crashed a Hermes 450 drone near the Egyptian border after it experienced technical problems. 
In 2018, an Israeli drone reportedly crashed in Lebanon, and Hezbollah released photos claiming it was a Hermes 450. These incidents highlight the challenges and risks associated with the operation of unmanned aerial vehicles in complex and contested environments.