South Korea appears to be ahead in the race to supply fighter planes to Malaysia, with Chinese media reporting that the country is poised to sign an export contract for 18 FA-50s for $1 billion "as early as next week."  
---
The deal for 18 Light Combat Aircraft for Malaysian Air Force has narrowed to two contenders: the Korean FA-50 by the Korea Aerospace Industries (KAI) and the Indian LCA Tejas by Hindustan Aeronautics Limited (HAL). 
The competition also included Pakistan's JF-17, Russia's MiG-35 and Yak-130, and Turkey's Hurjet. However, these aircraft are no longer in the race due to multiple factors.
According to Hong Kong-based South China Morning Post, the negotiation between Malaysia and South Korea is in its final stage. 
North Korea Is 'Preparing' For Its 7th Nuclear Test; Can US, Japan & South Korea Pin Down Kim Jong-Un?
This was in line with earlier reports that a senior KAI official purportedly told a Singapore-based media outlet that Malaysia could select KAI's F-50 over the LCA-Tejas. 
"Malaysia is in advanced talks with us. The two countries believe that bilateral cooperation in the defense industry can become a symbol of mutual trust and a robust strategic partnership," a senior KAI official was quoted as saying by GBP. 
The latest revelation represents a significant blow for the Indian Tejas, which was widely regarded as the top contender for this contract. According to reports, India proposed a package deal to establish an MRO facility in Malaysia for its Russian-origin Sukhoi Su-30 fighter jet fleet.
R Madhavan, Chairman and Managing Director of HAL, previously said, "It [negotiation] is almost in the final stages. We are the only country offering them the support for their Su-30 aircraft as well, as other than Russia, we are the only ones who can support them to the extent they require for that fleet."  
The open architecture computer systems of the HAL Tejas are constantly advertised as having the ability to integrate both Western and Russian armaments. This was anticipated to be one of the key elements that would help India win this contract. The militaries of India and Malaysia operate both NATO and Russian weapons. 
The FA-50 Fighting Eagle Blows Budget? 
The report said that KAI wants to equip the exportable FA-50s with localized AESA (Active electronically scanned array) radars and air-to-air missiles that can simultaneously detect multiple targets. 
---
The FA-50, equipped with combat data processing, self-protection systems, and precision-guided weapons, is modeled on the airframe of KAI's T-50 trainer. The South Korean air force has employed the aircraft since 2013.
However, there is still some uncertainty around the deal. Negotiations between Malaysia and South Korean fighter aircraft maker Korean Aerospace Industries (KAI) for procuring 18 fighters have lately reached a snag.
According to The Times of India, Malaysia's finance ministry has returned the proposal to purchase 18 FA-50 planes, requesting that KAI stick to the basic price of 3.5 billion Malaysian ringgit (RM). 
KAI had set the price at RM 4.2 billion, well over the RM 3.4 billion for the Chinese JF-17 and the RM 3.75 billion for India's indigenously developed Tejas-MARK1. The price per unit for the Tejas and the FA-50 is about $28 million and $30 million, respectively.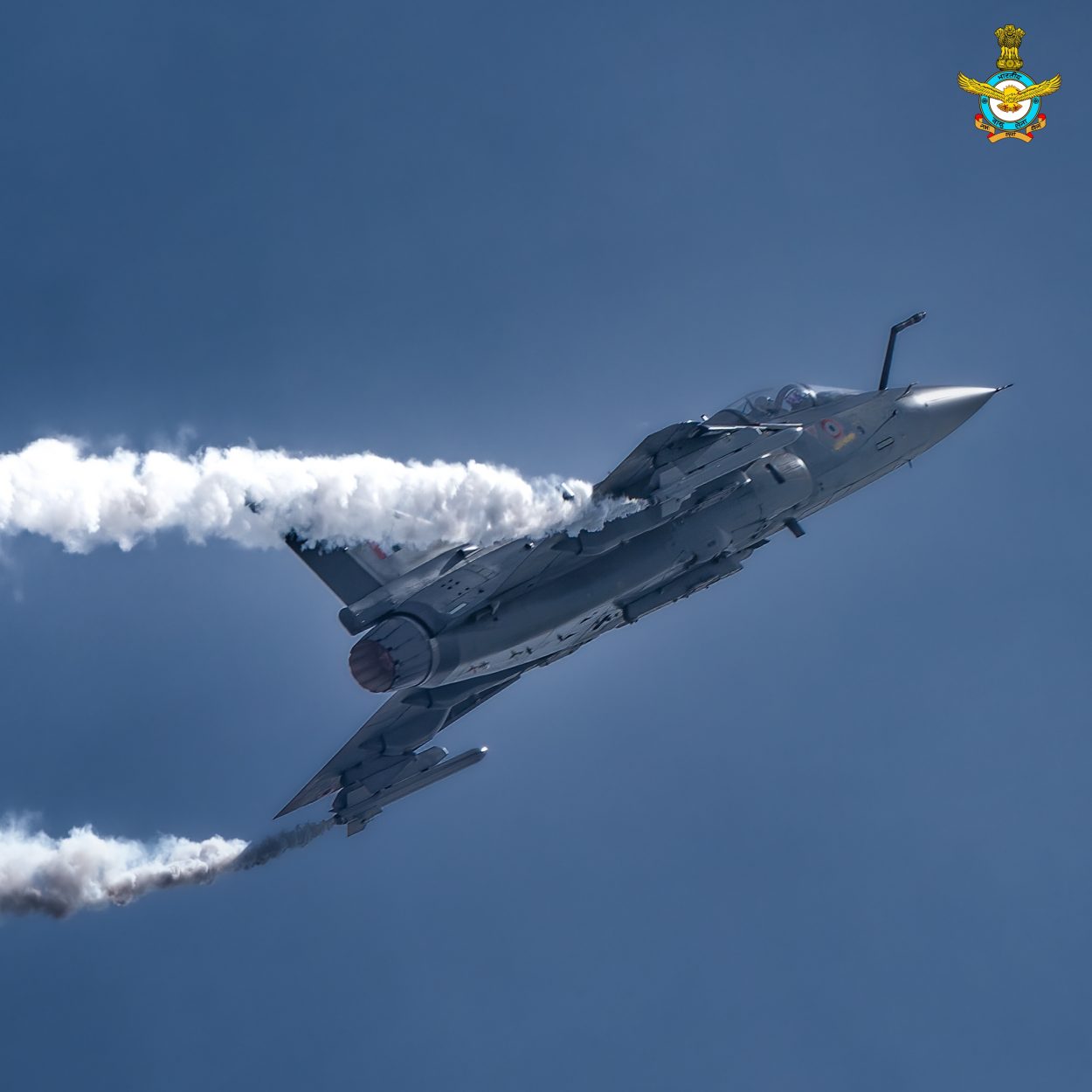 The FA-50 Fighting Eagle is a supersonic light attack fighter designed by KAI in partnership with Lockheed Martin of the United States. It is modeled on the advanced training jet T-50 Golden Eagle. 
The FA-50 is a multirole fighter variant of the 'T-50' line of aircraft, which comprises supersonic trainers, light combat aircraft, and multirole fighters. 
Iraq signed a contract in December 2013 to deliver 24 FA-50 derivative T-50IQ aircraft over 20 years, with additional equipment and pilot training.
In April 2022, the Colombian Air Force chose a mix of 20 TA-50 and FA-50 Golden Eagles as its newest jet fighters and trainers. In 2014, South Korea signed a $420 million contract with the Philippines to sell 12 light attack FA-50 fighters.
Additionally, it has been believed that Korea Aerospace Industries will sign a contract this week to supply 48 FA-50 aircraft to Poland for about US$3 billion.
Meanwhile, the KF-21 semi-stealth fighter, developed by KAI, is also undergoing flight testing and is being considered by the Philippine Air Force as a potential competitor for its multi-role fighter program.