OPED BY: Gp Cpt TP Srivastava (Retd)
Taiwan and South Korea are already producing three nano-meter microchips. Together these tiny nations on the globe (area-wise) control the global chip market to nearly 50%. Their important customers are US and China. Despite open hostility towards Taiwan, China imports about 40 percent of its chip requirements from Taiwan.
China holds the largest deposits of materials required for chip production. The US and a few European nations exclusively produce most of the hardware needed to manufacture chips, which control virtually everything in our daily lives starting from cell phones.
India does not feature on the global chip manufacturing map. Taiwan and South Korea are leaders in the field. It is not as if Indian entrepreneurs did not propose to set up the microprocessor/chip industry as far back as 1984.
A semiconductor unit in the public sector called Semiconductor Complex Limited (SCL) was set up in Mohali near Chandigarh. It was destroyed in a fire in 1989. No one knows whether it was a deliberate act to burn the nascent but revolutionary industry or an accidental fire.
Silent Revolution
India is a strange country. Our media is adept at showcasing an insignificant event to score higher TRP and, in the process, miss reporting the revolutionary happenings. After PM Narendra Modi's recent visit to the US in June 2023, the media was agog with writing about agreements with General Electric of the US to manufacture aero engines and the MQ-9 Reaper deal for 31 drones at the cost of around US$3 billion.
In the loud cacophony that followed from all and sundry questioning the deals, most of whom have no clue about either aero engine technology or MQ-9 Reaper, a most revolutionary agreement between the US and India did not even feature as a scroll on TV channels.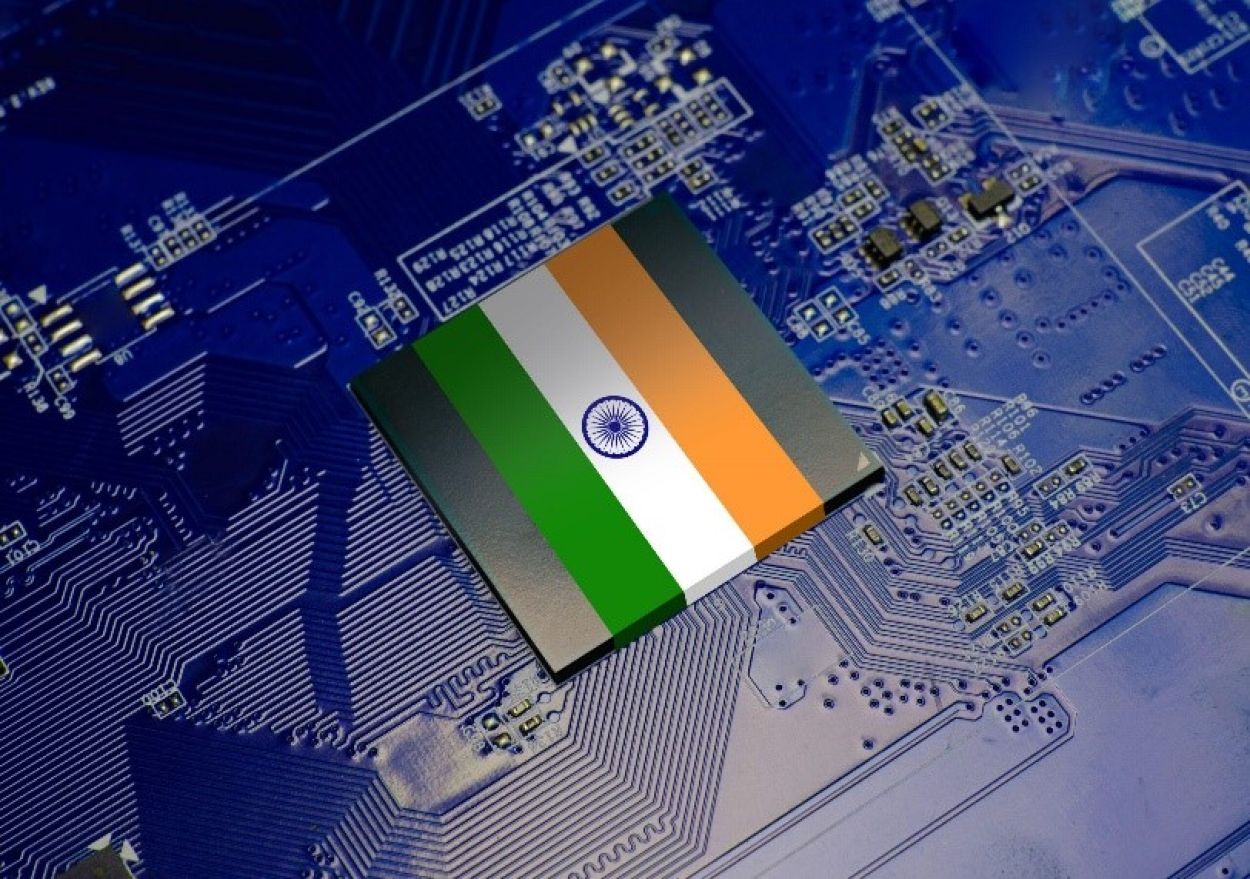 During PM's visit, India signed a deal with a US-based Micron company to set up a semiconductor assembly and test facility. The estimated investment will be about US$3 billion, about the same amount as the Reaper deal. Micron has obtained permission from US authorities and is expected to produce state-of-the-art microchips.
India's Quest To Enter Semiconductor Industry
The first serious effort to enter the microchip industry was made in December 2021 when the government of India announced an investment of nearly INR 80,000 crore (US$11 billion). Foxconn, a renowned company from chip superpower Taiwan, agreed to set up a chip manufacturing plant in Gujrat. Indian major Vedanta signed an MoU.
As of now, it would be too premature to start counting chickens before they hatch, but a firm and decisive beginning has been made. While the yawning gap will take years to catch up, a strong initiative supported by the state will result in India becoming a chip-producing hub within a decade. Direct government investment and incentives offered to the chip industry will certainly result in India producing indigenous microchips and moving from merely assembling and packing the chips.
India must achieve self-sufficiency in this field sooner than later. Gross neglect of this vital technology development for the past 40 years has been one of the worst decisions by successive governments.
Vedanta-Foxconn Break Up
Foxconn, a Taiwanese entity, has withdrawn. While deliberations were on for more than one year to include another entity as part of the agreement. Specific reasons for the break-up may never be known, but keeping in view China's open hostility towards Taiwan, it is quite possible that Taiwan may have been pressured into canceling the deal.
Yet another possibility is US involvement in canceling the agreement. Although, as of now, it is merely a conjecture without substantive proof. Japan, Korea, and Taiwan joined the US in CHIP 4 alliance last year.
Although the US has been wooing India on numerous fronts, including providing hitherto forbidden military equipment viz MQ-9 reaper, a weaponized drone, the US did not consider it strategically appropriate to invite India to join the CHIP 4 alliance as the fifth member. The US needed India in the QUAD alliance to contest China's ascendency in Indian Ocean Region (IOR). Hence the US was instrumental in reviving the dead alliance.
Future
World has taken note of India's push towards attaining self-sufficiency in producing comparable microchips, which are currently being made only by Taiwan and South Korea. While India has friendly relations with both countries, if we aspire to remain a regional power and match China, our dependence on Taiwan and South Korea must be reduced.
India's semiconductor market is slated to increase. It might achieve a turnover of over US$80 billion by 2030, provided there are no impediments and 'accidental' fires in production factories being set up. The industry will be self-supporting and create nearly half a million job opportunities.
Global Scenario
US-China hostility might be the biggest impediment to the growth of indigenous semiconductor manufacturing units in India. China has announced imposing huge restrictions on the sale of chip-producing materials.
As a retaliatory measure, the US is attempting to stop the sale of vital machines required for chip production. For instance, the Netherlands is a numero uno nation that produces deep ultraviolet lithography systems (DUV) needed to make commonly but extensively used chips in cars, phones, computers, robots, medical and industrial machines, etc.
The US has convinced the Dutch government to stop selling advanced extreme ultraviolet lithography (EUV) systems to China.
Indian Options
India's options are minimal. We are not only deficient in raw materials required for chip manufacture, but also we produce no hardware. Everything will have to be imported. Global instability might result in a major roadblock to developing the Indian dream of becoming a semiconductor superpower. The remaining software superpower is not enough.
Gp Cpt TP Srivastava (Retd) is an ex-NDA who flew MiG-21 and 29. He is a qualified flying instructor. He commanded the MiG-21 squadron. He is a directing staff at DSSC Wellington and chief instructor at the College of Air Warfare. VIEWS PERSONAL OF THE AUTHOR