The Saab Gripen fighter jets used by the Hungarian Air Force are set for an upgrade. The last time the aircraft — leased from Sweden — got an upgrade was in 2017.
The original equipment manufacturer has confirmed 12 that Hungary will update its fleet of 12 Saab Gripen C and one of D variant to the newest MS20 Block 2 standard.
An agreement was signed between Swedish Defence Materiel Administration and the Hungarian Government Commissioner Office to this effect, reported Janes.
The amendment to the lease deal, as agreed in 2017, offered Hungary 400 additional flight hours per year, up from 1,600 to 2,000 hours.
The Swedish Defence Material Administration (FMV) was also required by the agreement to upgrade the Hungarian aircraft to the most recent version of the JAS Gripen which was being used by Sweden.
#Hungary & #Sweden sign supplemental agreement on #Gripen. Increase of flight hours, upgrade to version 20, support https://t.co/sIJXh7oZmS pic.twitter.com/cEcT6G95w0

— Gripen News (@GripenNews) February 21, 2017
Hungary first leased the JAS 39 Gripen in 2001 and the fighters have since undergone multiple upgrades. Currently, there are 12 aircraft in service which are primarily responsible for the protection of the Hungarian airspace but since 2014, the Puma squadron of the Gripens has also been in charge of protecting the Slovenian airspace.
What Are The Latest Upgrades?
The MS20 Block 2 upgrade adds a slew of new features. It considerably improves the aircraft's combat and communication capabilities and offers a wide variety of weapons that can be installed on Hungarian Air Force (HunAF) Gripen aircraft.
A radar update to the PS-05/A Mk 4 improves sensor capability, extending the air-to-air target tracking range and improving performance.
#Hungary to Upgrade its Leased #Gripen Fleet – Defense-Update: https://t.co/OL2huTgM6u via @defenceupdate @Saab You can listen to this post here: https://t.co/gRLQDNXD4A pic.twitter.com/Xpn3uLswGS

— Tamir Eshel (@defenceupdate) January 12, 2022
The HunAF Gripen fleet's MS20 Block 2 upgrade significantly improves communication capability by boosting Link16 (NATO Data Link) functionality and updating voice communication to the most recent NATO secure communication standard.
The latest Identification Friend or Foe (IFF) NATO Mode 5 will also improve the capacity to recognize coalition aircraft.
Hungary will be able to equip its Gripens with a larger range of weaponry as a result of this upgrade. This includes GBU-49 – modern air-to-ground laser-guided bomb, IRIS-T – infrared Within Visual Range (WVR) air-to-air missile, Meteor – an advanced, long-range, radar-guided BVRAAM that outperforms other missiles.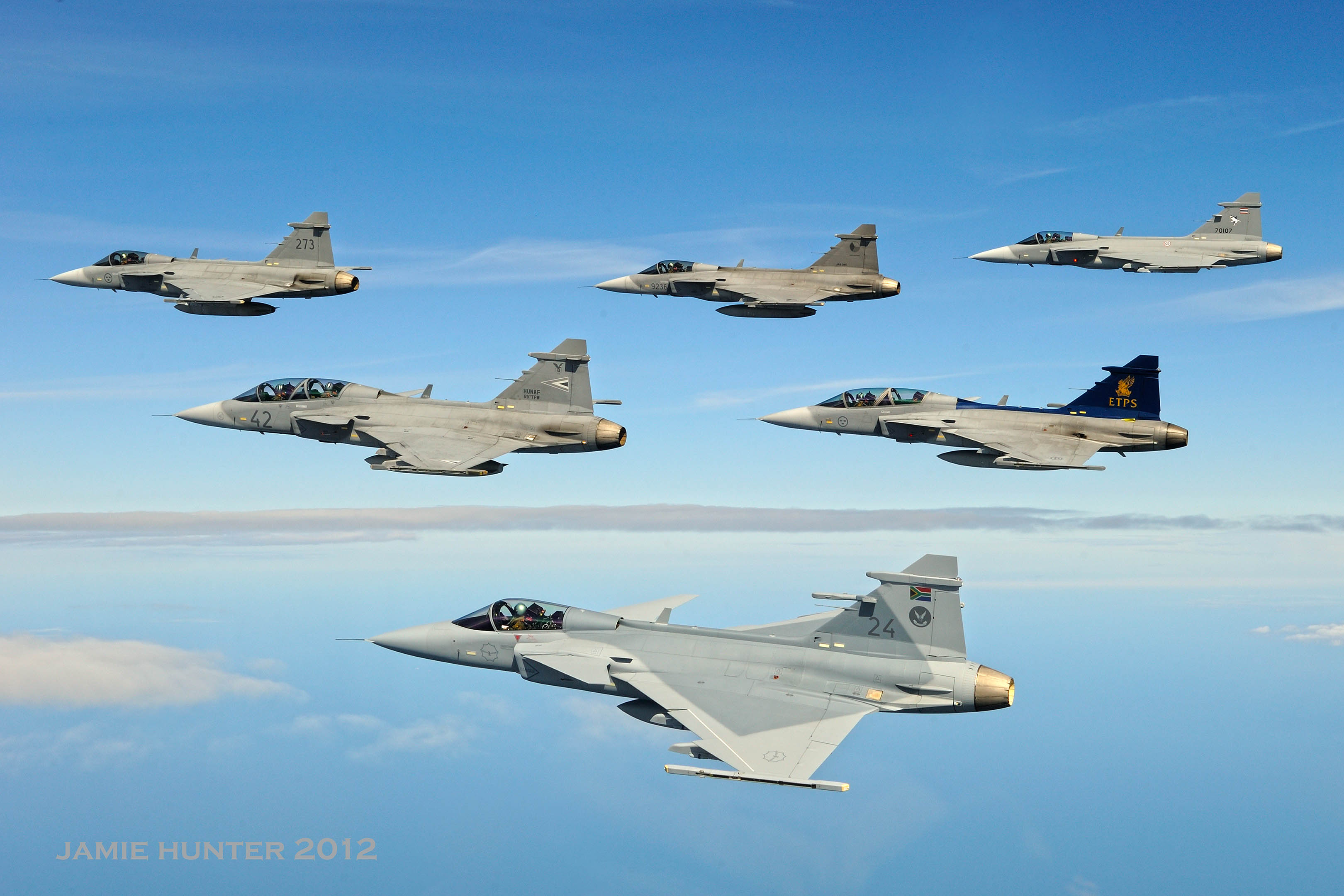 "Thanks to the modernization of the Hungarian Gripen aircraft, the operational capabilities of the Hungarian Air Force will be significantly increased.
Our staff has appreciated close and fruitful cooperation with the Swedish side on this specific modernization project as well as the cooperation during the 15 years that we have operated Gripen aircraft," said Major General Nandor Kilian, HDF Air Force Inspector.
"During this period of 15 years since first Gripen landed at Kecskemet Air Base, it is clear that the Hungarian Air Force has taken the step to be one of the premier air forces in Europe and is a real contributor to NATO and EU operations," Jonas Hjelm, head of Saab business area Aeronautics.
"With these changes introduced by MS20 Block 2 upgrade, Hungary will get an even more efficient and powerful aircraft, capable of competing in every respect with any other next-generation fighter aircraft," Hjelm was quoted by Saab in a press release.
Saab Gripen C/D 
The Saab JAS 39 Gripen is a single-engine fourth-generation fighter developed by Saab, a Swedish aerospace firm. The C and D models of the multirole fighter aircraft have a longer canopy that can accommodate two people.
The Gripen C-series can carry out a wide range of air-to-air, air-to-surface, and reconnaissance missions using the most up-to-date armaments.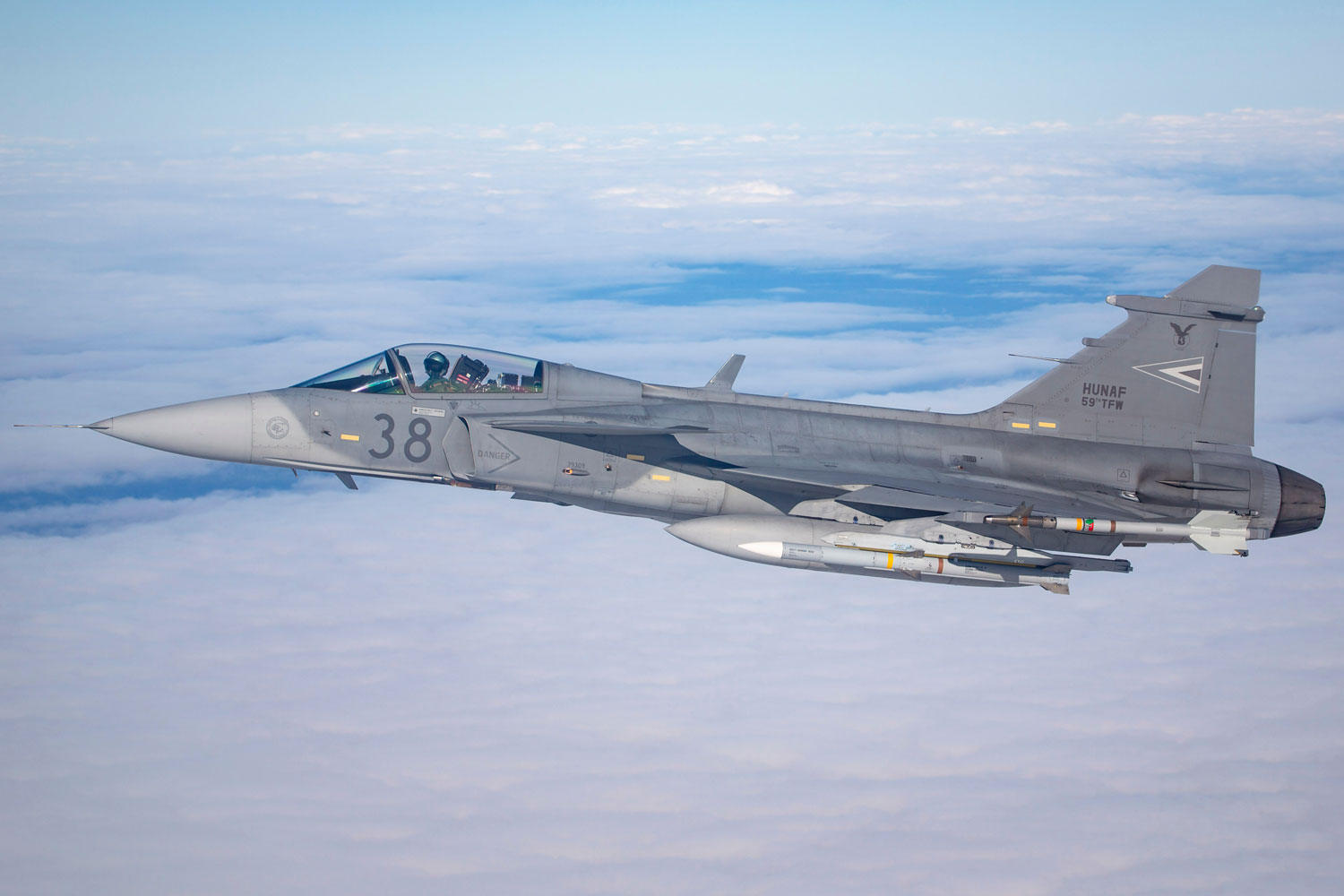 The Gripen C-series is a situational awareness master. The system's ability to acquire, process, share, and display tactical data – such as enemy and friendly unit positioning data, missile engagement zones – allows the pilot to effectively operate, interfere, and interact in the battle area.
The C variant has advanced datalink technology, a long-range multi-mode pulse doppler radar, and a built-in electronic warfare suite. All of this is part of a system of systems, with data being exchanged via sensor fusion and the smart, intuitive pilot interface.
The aircraft has been popular for several years. Apart from Hungary, another NATO nation, the Czech Republic uses the C/D variant of the Saab Gripen combat aircraft. Now with the new set of upgrades, the Hungarian air fleet will have better defense and offense capabilities.