The head of the Turkish Aerospace Industries announced recently that the fourth prototype of the Gökbey helicopter, the country's first indigenous multi-role helicopter, has begun flight testing. 
Temel Kotil, Head of Turkish Aerospace Industries (TAI), announced the development on Twitter. He posted images of the Gökbey during testing, saying, "I am happy to share with you the test flights of our 4th #GÖKBEY, which took off for the first time. I would like to thank all my valuable colleagues who work day and night. We will always continue to work for more."
İlk kez havalanan 4'üncü #GÖKBEY'imizin test uçuşlarından kareleri sizlerle paylaşmaktan mutluluk duyuyorum. Gece gündüz demeden çalışan tüm değerli çalışma arkadaşlarıma teşekkür ediyorum. Daha fazlası için çalışmaya her zaman devam edeceğiz. pic.twitter.com/RI1PW80uJm

— Temel Kotil (@Temel_Kotil) May 17, 2022
Temel Kotil declared in August 2021 that the first helicopter would be delivered to the Gendarmerie General Command by the end of 2022.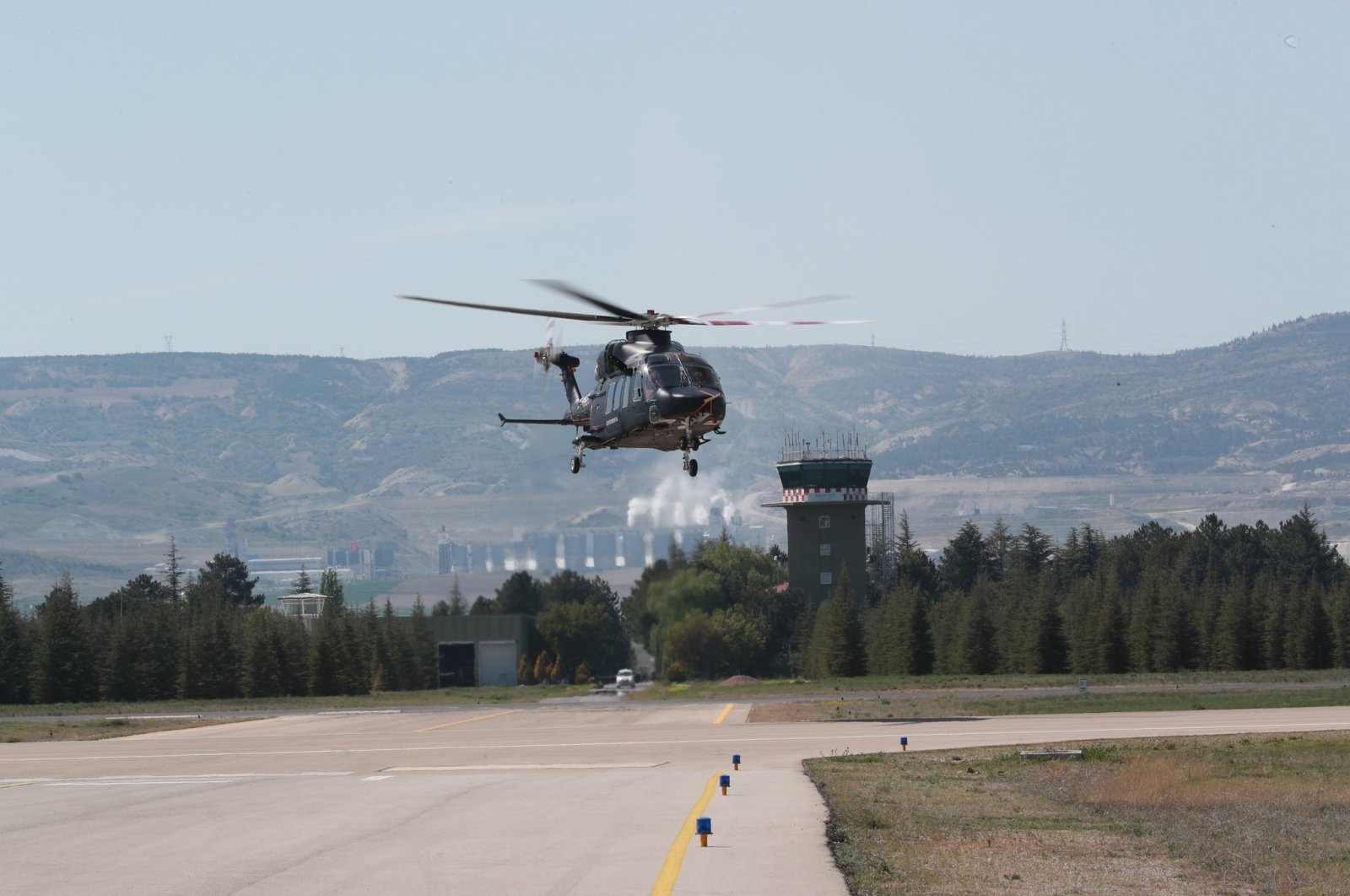 In 2020, TAI Vice General Manager Yldrm Kemal Yllkç told Anadolu Agency (AA) that once this helicopter is equipped with an indigenous engine, Turkey will be one of only seven countries in the world to develop and produce a helicopter entirely with local resources.
"Some countries develop helicopters, but they do this with the emphasis on joint work, such as taking their engine and dynamic system from a certain helicopter and adapting them to their own," he said. He also noted that Gökbey's gearbox, blades, rotor, hub system, avionics systems, and landing gear are all designed and manufactured domestically. 
He further said that multipurpose helicopters are the most widely utilized in the world and that after Turkey's requirements are fulfilled, the Gökbey would be supplied to numerous other countries.
The T625 is being introduced as part of the Presidency of Defense Industries' Original Helicopter Program. 
Key Specifications
Turkey is also developing a twin-engine, six-ton-class aircraft in response to increased market demand for greater mission flexibility in this class. 
In September 2013, the Turkish Undersecretariat for Defense Industries (SSM) inked an agreement with TAI to build an indigenous light multi-mission helicopter to match the Turkish Armed Forces and civilian authorities' general-purpose helicopter demands.
In May 2017, a prototype of the T625 was shown at the International Defense Industry Fair.
The Turkish T625 multi-purpose helicopter is 15.87 meters long and weighs 6,050 kilograms when fully loaded. It has a five-blade main rotor and a four-blade tail rotor, both of which are designed to boost aerodynamic performance.  
The helicopter is piloted by two persons and can carry up to 12 people in its cabin, which may be customized to fit various mission requirements. The volume of the baggage compartment is 1.1m. A comprehensive icing protection system has been built to operate the helicopter safely in icing situations.
The helicopter, equipped with retractable landing gear, can safely land on difficult terrain. The entire glass cockpit system of the T625 helicopter is designed to provide improved comfort and visibility for the crew.
Aselsan avionics are installed in the cockpit, which includes two 8×20 inch touch screen-integrated mission displays, two 8×10 inch data entry touch command control units, airborne radios, an inertial navigation system, and a thermal imaging system.
It also has a cutting-edge four-axis, twin redundant automatic flight control system, which improves helicopter stabilization and handling while lowering pilot fatigue.
The Turkish multi-mission helicopter has a service ceiling of 6,096 meters and a maximum cruising speed of 306 kilometers per hour. With a 1,020kg standard fuel tank, the helicopter can fly for up to three hours and 48 minutes and cover a distance of more than 740 kilometers.
The helicopter can survive the harsh climate, high altitude, and high-temperature circumstances. T625 is created to satisfy Category-A standards and can function safely even if one engine fails.
Earlier, the T625 prototype was equipped with a pair of LHTECs and CTS800 4-AT turboshaft engines with 1,373 shaft horsepower each, developed by Rolls-Royce in partnership with Honeywell. TAI subsidiary TUSA Engine Industries will eventually propel the chopper with a locally built engine.
Following the successful launch of the TEI-TS1400 indigenous helicopter engine prototype, the TS4, the second prototype, was launched in January 2021. The TEI-TS1400 turboshaft engine was developed specifically for the Gökbey.