Saifullah Mir aka Ghazi Haider once a close associate of Riyaz Naikoo & Burhan Wani has been declared the new commander of Hizbul Mujahideen in Jammu and Kashmir, according to reports.
Saifullah Mir aka Ghazi Haider, the 26-year-old who was radicalised to join the Hizbul Mujahideen by Riyaz Naikoo, will be the Hizbul Mujahideen's new face of terror in Jammu and Kashmir

(report by Shishir Gupta)https://t.co/H1JlYxqerR

— Hindustan Times (@htTweets) May 10, 2020
According to reports, Ghazi Haider's selection to lead the Hizbul Mujahideen in Jammu and Kashmir had been declared by Saleem Hashmi, the spokesperson for the terror organisation allegedly headquartered in Muzaffarabad.
Zafarul Islam was declared the assistant chief operational commander of Hizbul Mujahideen Jammu and Kashmir and Abu Tariq, as his principal adviser.
Hizbul Mujahideen's earlier commanded – Riyaz Naikoo was neutralized along with another terrorist – Adil Ahmed in a fearsome encounter with the Indian security forces.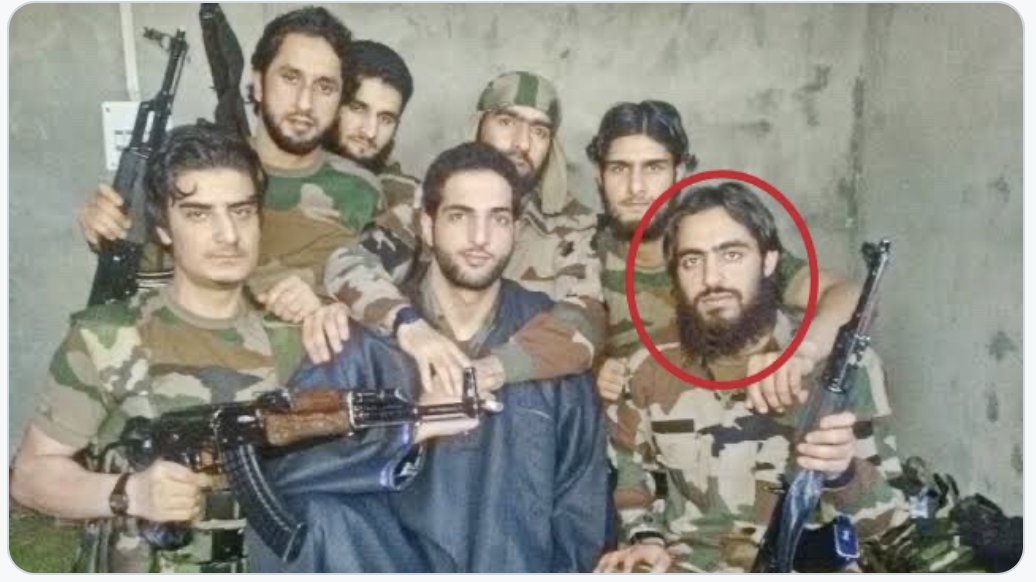 According to reports, Ghazi Haider aka Saifullah Mir was also known as 'Doctor Saif' because he treated injured militants. Ghazi has completed his matric and hails from South Kashmir's Pulwama district.
Security officials said Ghazi Haider had been classified as an 'A category' militant and had mostly been operating in Pulwama, Kulgam and Shopian. He is also said to be thoroughly accustomed with Naikoo's network to generate funds by thieving orchard owners and get commissions from illicit farming of opium.
Officials had lately busted a Hizbul Mujahideen module with the arrest of Hilal Ahmad Wagay who was caught with Rs 29 lakh cash in Amritsar, by Punjab Police on April 25. "This money was being transported to the Kashmir to be delivered to Naikoo. This case has been taken over by NIA," the National Investigation Agency had said.
Meanwhile, Hizbul Mujahideen chief Syed Sallahuddin has said Pakistan's "weak policies" have given New Delhi the upper hand in Kashmir. His criticism came after Pakistan PM Imran Khan described India's response to the Handwara terror attack an indication of "continuing efforts to find a pretence for a false flag operation against Pakistan".