Rheinmetall, a leading defense company from Germany, is reportedly planning to supply Ukraine with its Luna New-Generation drone system in the coming months.
Citing sources within the company, the German newspaper Bild reported that the deliveries of these drones will be conducted on behalf of the German government and are expected to be completed by the end of the year.
The report claimed the package would include a ground control station, multiple drones, a launch catapult, and military vehicles. This drone system has potential applications for reconnaissance, establishing an LTE  (Long-Term Evolution) network, and even intercepting or disrupting communications.
Drones have become an integral part of the conflict between Russia and Ukraine, utilized throughout various stages of the conflict. Both sides have incorporated extensive drone fleets, air defense, and jamming systems. 
Upon delivery, the advanced Luna New Generation drone is anticipated to enhance Kyiv's surveillance and reconnaissance capabilities and support Ukraine's ongoing counter-offensive operations.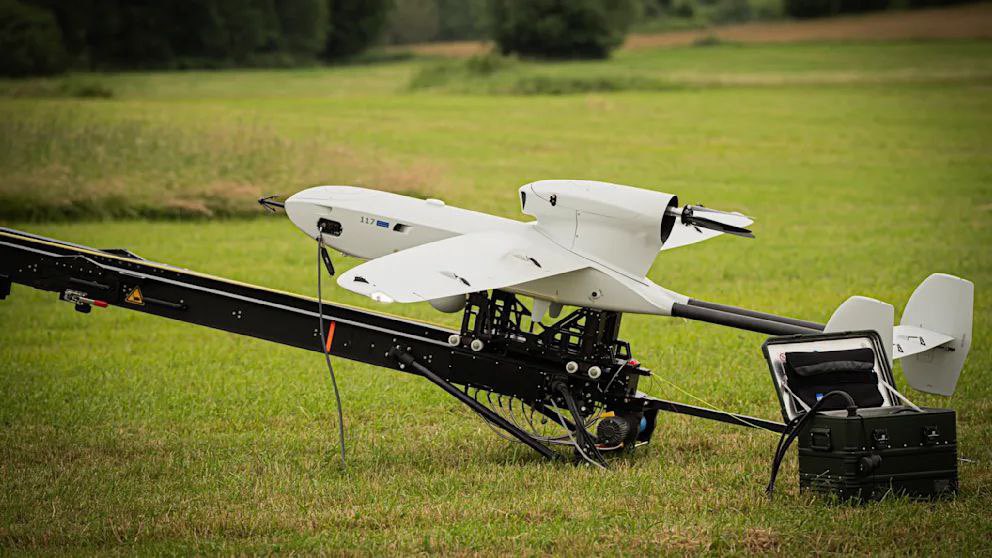 The Ukrainian military is already utilizing Luna drones in battlefield scenarios, and they are set to receive an upgraded iteration of this platform now. This new version is presented as an entirely novel drone system that outperforms its predecessor in all crucial operational aspects.
Since the Russian military operation in Ukraine in February 2022, Western nations have been providing military assistance to Ukraine. This support initially consisted of lighter artillery munitions and training in 2022, progressing to more substantial weaponry, such as tanks and deadly air-to-air missiles.
Furthermore, there has been a persistent request from Kyiv to supply fighter jets to counter the Russian Air Force. However, the Kremlin has consistently warned against additional arms shipments to Kyiv, asserting that such deliveries would be seen as a military target.
Recently, Rheinmetall acquired 50 Leopard 1 tanks from Belgium to donate to Ukraine following necessary repairs and upgrades.
In July, Armin Papperger, the CEO of Rheinmetall, announced that a maintenance facility would be established for Leopard 2 tanks and other military equipment of German origin provided to Kyiv. This facility is set to commence operations after the conclusion of this summer.
The German arms manufacturer had initially declared these intentions in March, expressing its readiness to invest $200 million into establishing a production and repair center within Ukrainian territory.
Subsequently, various Russian officials, including Dmitry Medvedev, Deputy Chairman of Russia's Security Council, and Maria Zakharova, a spokesperson for the Foreign Ministry, have issued warnings that such facilities could become primary targets for Moscow if Berlin proceeds with its plan.
Luna NG Unmanned Aircraft System
The Luna NG platform, developed by Rheinmetall (formerly EMT), is designed for conducting inspection and surveillance missions in challenging environments. 
This advanced UAV is distinguished by its high quality and features dependable, versatile, and high-performance aerial equipment. Its capabilities make it well-suited for both military and civilian applications.
The Rheinmetall group initially showcased the Luna NG unmanned aerial system at the Eurosatory Defense exhibition in France in June 2022.
This comprehensive system includes a ground control station, multiple drones (with the number likely customizable based on customer preferences), a launch catapult (utilizing a parachute for landing), and military vehicles.
The primary function of the Luna NG drone is real-time aerial surveillance, detection, and tracking. Additionally, these UAVs can establish an LTE network or intercept and disrupt communications.
According to Rheinmetall, the drone boasts an "ultra-light yet exceptionally sturdy fuselage structure" crafted from carbon fiber-reinforced plastic. This design attribute empowers the drone to operate effectively in harsh environments.
The Luna NG drone offers an optimal flight time of eight hours, extendable to a maximum of 12 hours, a notable improvement from the previous version's 6-8 hours. The drone possesses a control range of 100 km, which can be increased by SatCom.
The developer highlights that this range enables a spatial coverage exceeding 30,000 sq. km. Additionally, the drone can attain a maximum flight altitude of 5,000 meters. 
Impressively, during flight, the Luna NG boasts minimal acoustic, thermal, and radar signatures, as emphasized by Rheinmetall. 
The developer assures that operators can quickly familiarize themselves with the Luna NG drone through a brief training period. The extensive automation of UAV operations and the inclusive software for mission planning and data analysis contribute to its user-friendliness.