A Russian military expert believed to have close ties with the Kremlin has warned that Ukraine could strike Moscow after hitting three air bases deep inside Russia.
---
Yuri Knutov, a Russian military historian and the director of the Museum of Air Defense Forces (ADF), made an appearance on a talk show hosted by state television, in which he said that there are gaps in Russia's air defenses because most systems had been shifted closer to Ukraine following Russia's military operations in February.
"The special military operation began. It was necessary to provide cover for troops directly located on the territory where they're fighting Ukraine, on our territory, fighting the Ukrainian army," Knutov told Olga Skabeyeva, the host of a primetime news political chat show.
"Naturally, everything we had in the border zone went there. Gaps formed in our air defense system," he said.
Knutov further noted that many believe American satellites can "see these gaps well." "I don't doubt that, and neither do the specialists."
Russian TV had been tight-lipped about the recent drone attacks on airfields deep inside the country

Today pundit Yuri Knutov admitted that there were gaps in Russia's air defence because most systems had been moved closer to Ukraine

Host Olga Skabeyeva wasn't impressed pic.twitter.com/wpKIa2LS4S

— Francis Scarr (@francis_scarr) December 7, 2022
Russian Expert Warns Of Attack On Moscow
The recent remarks by Knutov came after Ukraine allegedly conducted three devastating drone strikes deep inside Russia within a week.
On December 5, Ukrainian forces struck Engels-2 and Dyagilevo Air Force Bases, which are located very close to the Russian capital city of Moscow than the borders with Ukraine.
The strikes were reportedly carried out using a modified Soviet-era unmanned aerial vehicle called the Tu-141′ Strizh'.
The attacks on the air bases were a significant blow to Kremlin, as they marked the first time Ukraine had conducted such long-range strikes inside Russia.
However, the Ukrainians did not stop there. The next day, they attacked the Khalino military airfield, located around 280 kilometers from the Ukrainian border in the Kursk Oblast.
In Russia tonight there was a new attack by an unknown drone on the Khalino military airfield in Kursk. As a result of the attack, an oil reservoir near the airport caught fire. pic.twitter.com/d14c1PJW1N

— Special Kherson Cat ??? (@bayraktar_1love) December 6, 2022
Speaking about these attacks, Knutov postulated that the American satellites provided intelligence to the Ukrainian forces and created the route for Ukraine's Soviet-era drone to circumvent Russian air defense systems and reach the airfield, where according to him, it was hit by a surface-to-air missile, which was most likely from the Pantsir missile system.
Knutov explained that this is why the interception range was so low, only around 10 kilometers; therefore, the fragments fell on the airfield site.
He suggested that if there were longer-range air defense systems like Buk-M3 or a Vityaz-353 protecting these air bases, the drones launched by Ukrainian forces would have been shot down around 50 to 60 kilometers away.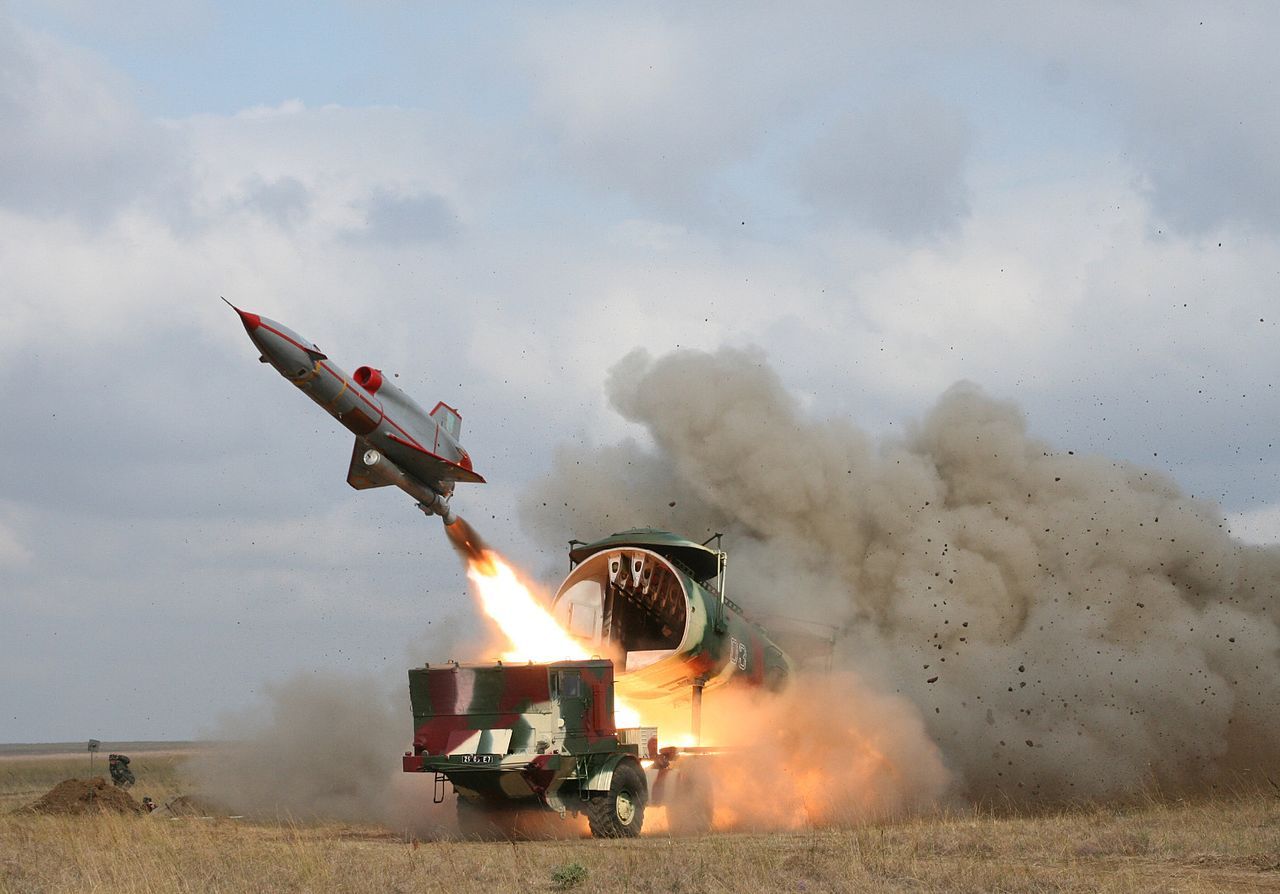 Knutov further warned that emboldened by these successful long-range strikes inside Russia, the Ukrainian military might also attack Moscow. "And there's a chance they (Ukrainians) will try to launch things towards Moscow. I don't doubt that," said Knutov.
Russia Lacking Intelligence
While Knutov's warnings of a possible Ukrainian attack on Moscow are certainly noteworthy, what is more important, is his allegations of American satellites providing intelligence to Ukrainian forces.
It is no secret that Ukraine has significantly benefited from an unprecedented amount of intelligence from its NATO allies, which also includes real-time information on Russian troop movements. It is not clear if this includes high-resolution imagery from Western military satellites.
However, even Western commercial satellite companies can provide high-quality and real-time satellite imagery, which could be used to gather actionable intelligence, like in the case of the recent Ukrainian attack on the Engels-2 air base.
Ukraine's drone attack on the Engels-2 air base was prompted by the commercial satellite imagery provided by Maxar Technologies and Planet Labs, which showed dozens of bombers and cruise missiles amassed at this air base, suggesting another imminent large-scale attack across Ukraine.
On the other hand, Russia lacks enough satellites to fight a war like Ukraine.
Pavel Luzin, an expert on the Russian Armed Forces, notes that the country's space intelligence capabilities comprise only 12 satellites.
Only two of these, namely Persona No. 2 (Cosmos 2486) and Persona No. 3 (Cosmos 2506), are optical intelligence satellites that travel along sun-synchronous orbits at an altitude of 700 kilometers.
Russia also has three Bars-M satellites, the Cosmos 2503, Cosmos 2515, and Cosmos 2556, launched in 2015, 2016, and 2022, respectively. However, these three mainly conduct topography and mapping missions.
Luzin noted that the Russian military also relies on five Kanopus-V civilian optical imaging satellites that rely on electronics and software produced in the UK. However, each can only cover the same territory once every 15 days. Also, these low-resolution satellites are only good for intelligence on large stationary objects.
Another civilian optical imaging satellite includes a single Resurs-P satellite with a revisit rate of 3-6 days which could allow the Russian military to plan air raids and monitor damage to Ukraine's cities and towns.
In contrast, a Russian study of the US military campaign in Iraq in 2003 found that the US military depended on around 30 intelligence, reconnaissance, and surveillance satellites of various types, including the ones provided by allies and private companies.
Also, Russia faces much more formidable challenges in Ukraine today than the US faced around two decades ago in Iraq. The Ukrainian armed forces are much better trained and equipped than the Iraqi forces, and the battlefield environment in Iraq was less urbanized and less populated than in Ukraine.
Moreover, the existing Russian optical intelligence satellites do not even match the quality of the US assets dating to the early 2000s.