India, which has been vying for self-reliance in the defense sector, has signed several contracts and cleared multiple projects to boost military capability with locally produced weapons and systems in less than a month.
---
While this is a major push to the Modi government's Atmanirbhar Bharat (self-reliant India) campaign, qualms regarding the quality of some indigenous equipment still remain.
Import Ban
Giving an example to highlight the need for being self-reliant in defense, General V.P. Malik (retired), said that during the 1999 Kargil war, the Indian Army had ordered two regiments of 155 mm Denel guns from South Africa. However, when the weapons were to be delivered, they said they didn't have them.
To avoid tricky situations like these, indigenization in this crucial sector is of prime importance. This is the path the current government has taken as well.
Under the present administration, India's Defense Ministry first imposed an import ban on 101 military items in August 2020. It then added 108 more items to the existing list a year later to give further impetus to self-reliant defense manufacturing.
The import ban list comprises systems, sensors, weapons, and ammunition such as mine-protected vehicles, helicopters, mini-UAVs, wheeled armored platforms, tank engines, border surveillance systems, next-generation corvette, and helicopter launched anti-tank guided missiles among others. Import substitution of certain ammunition has been given special focus.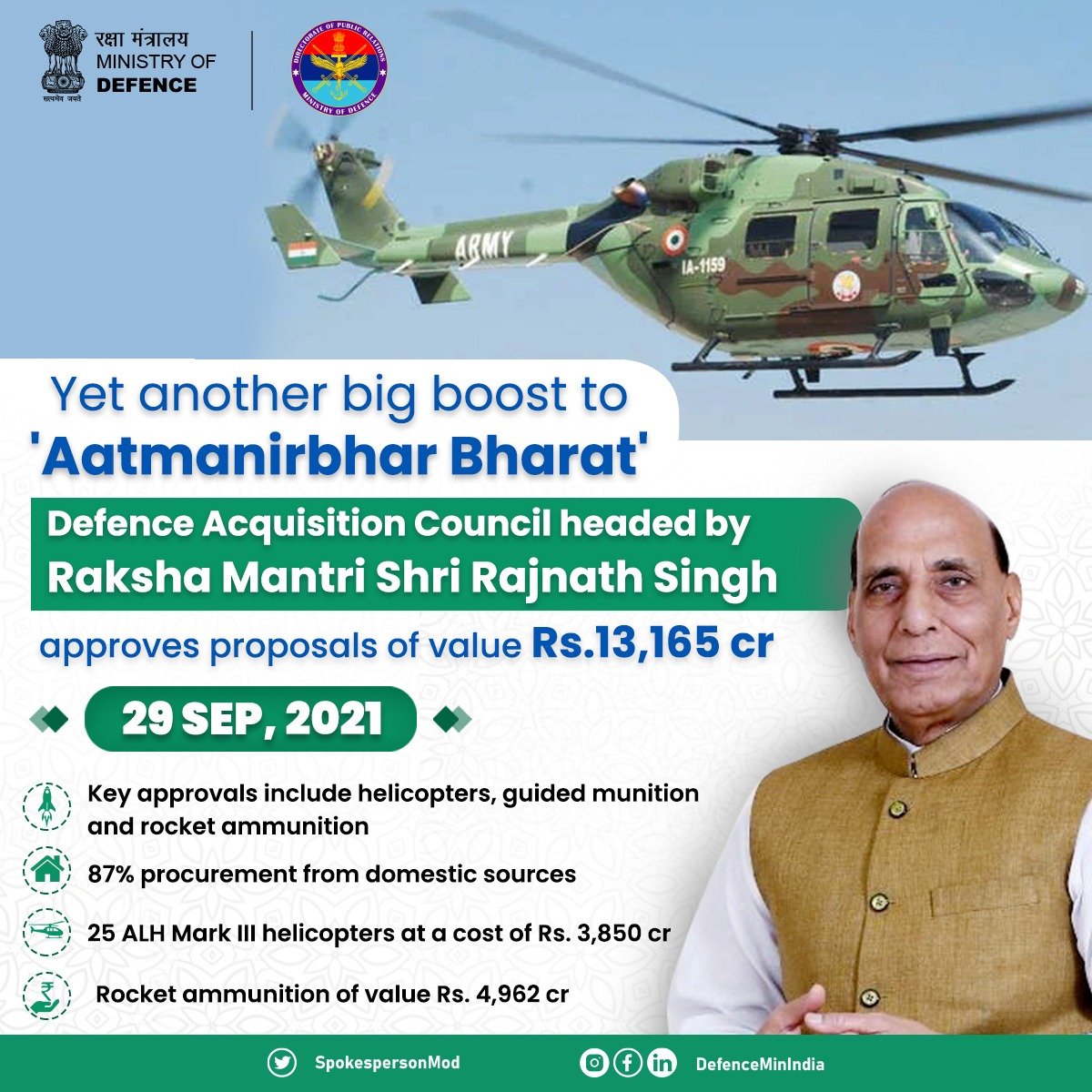 Speaking to The EurAsian Times, Major General Rohit Gupta (retd) said, "It is important to understand that an import ban on 209 military equipment does not imply that the equipment would be 100% indigenous. The percentage of minimum acceptable Indigenous Content (IC) will continue to be dictated by the procurement category which ranges from 50-60% IC."
"Some niche technologies are only available with a select few countries. We would need both the foreign companies and, in most cases, their government approval for the technology. At that too, in most cases, the ToT is not given.
In such cases, 100% indigenization is not possible, at this juncture, and that component will have to be imported and integrated into the complete system with the foreign OEMs assistance. Yes, at a later stage, we can progress towards greater indigenization as our technology thresholds improve," Gupta, currently, the head of aerospace & defense at Primus Partners, added.
FDI Threshold
Alongside this, the government also decided to increase foreign direct investment (FDI) in the defense sector. The idea is to increase domestic defense production, develop new technology in India and facilitate the growth of the private sector in defense production.
In a Press Note in September 2020, the Department for Promotion of Industry and Internal Trade announced the increase of FDI in the defense sector from 49% to 74% under the automatic route.
Maj Gen. Gupta (retd) opined that an increase of FDI up to 74% through the direct route in the defense sector has the potential to provide impetus to foreign companies to invest and manufacture in India. This will allow a complete higher technology threshold eco-system of indigenous Tier 2 & 3 suppliers to come up.
A few impediments like the restriction in the permissible category of procurement, for such companies, will have to be resolved to make it a viable investment opportunity.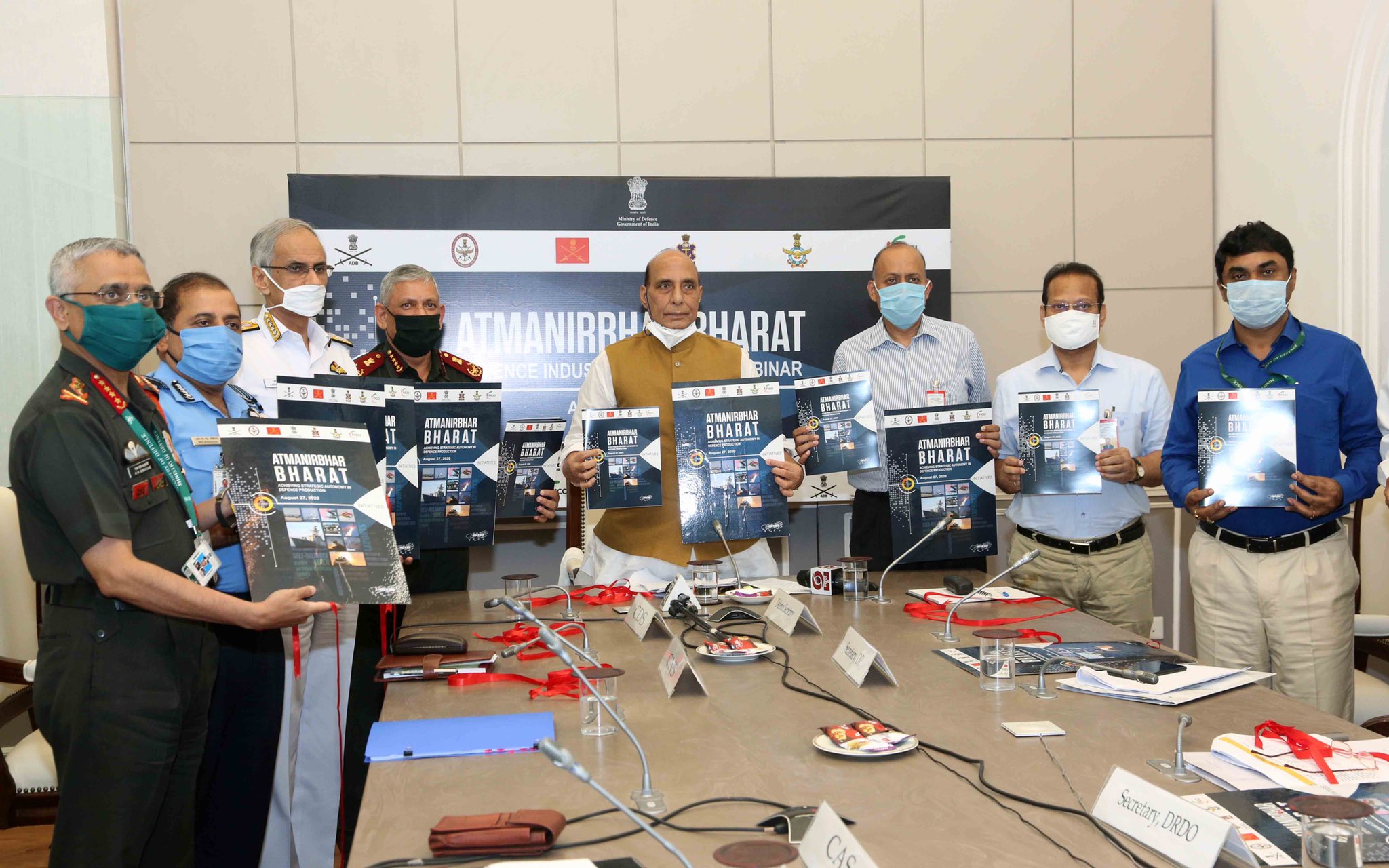 For the financial year 2020-2021, the Defense Ministry also created a separate budget head for domestic capital procurement. It has allocated a budget of INR 52,000 crore for domestic procurement. Previously, the capital procurement budget consisted of both domestic and foreign procurement.
The Defence Acquisition Procedure (DAP) 2020 increased the requirement of indigenous content in all categories of defense procurement. It also proposed other measures — such as increasing indigenous availability of high-end military materials, using locally-made software in equipment/systems, and boosting innovation by start-ups and micro, small and medium enterprises (MSMEs)– to increase indigenization.
Local Manufacturers Get A Boost
In less than a month, New Delhi cleared defense purchases worth almost ₹54,000 crores (around $7.5B). In late September, a ₹22,000-crore (around $3B) contract for 56 C-295 medium transport aircraft was signed between Airbus Defence and Space and India's Defense Ministry.
This contract, aimed to modernize the Indian Air Force's transport fleet, will be jointly executed by Airbus Defence and Space and Tata Advanced Systems Ltd. As The EurAsian Times previously reported, Airbus will provide the first 16 aircraft in ready-to-fly condition from Spain while Tata will assemble the other 40 in India.
Just a day before the C-295 deal was signed, the ministry had placed an order worth ₹7,523 crores (one billion USD approx) with Heavy Vehicles Factory in Avadi, Tamil Nadu. This was a contract for 118 Arjun Mk-1A tanks.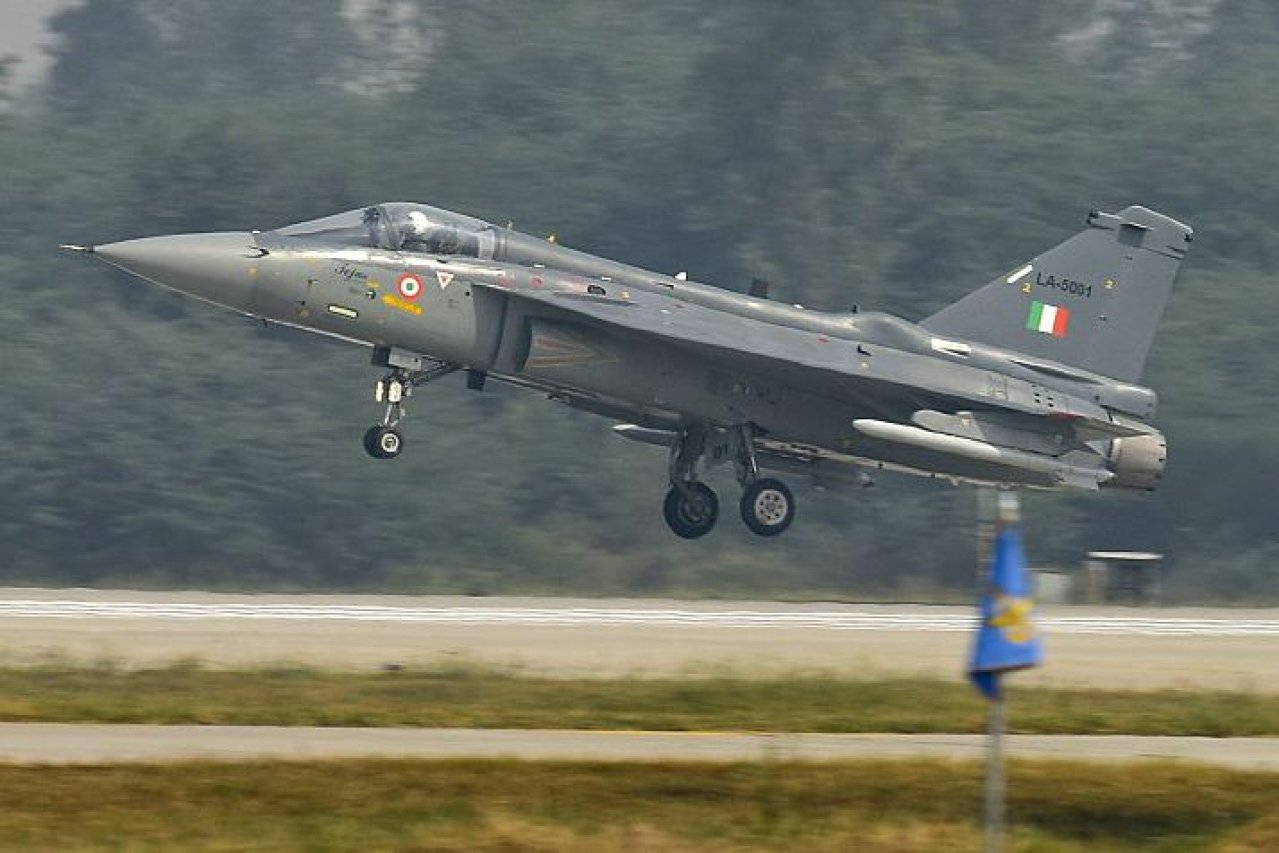 Last month, the Cabinet Committee on Security had also cleared a Defence Research and Development Organisation (DRDO) proposal to develop a new airborne early warning and control aircraft for the Indian Air Force (IAF) using Airbus jets bought from Air India. The deal is reportedly worth close to ₹11,000 crores ($1.5B).
India's apex procurement body, the Defence Acquisition Council, granted its acceptance of necessity (AoN) for defense purchases worth ₹13,165 crores ($1.7.4B) last week. This particular procurement will include 25 advanced light helicopters Mark III.
"This 54,000 crore worth of procurement will give a fillip to the domestic industry and empower them to invest in development including tie-ups with foreign OEMs for higher levels of technologies and quality manufacture sought by the defense forces," Maj Gen. Gupta (retd.) said.
Persisting Problems
Not everything has been smooth-sailing. For instance, the Indian Army's modernization plan to procure over 3,000 howitzers by the mid-2020s has been facing issues.
The homemade Advanced Towed Artillery Gun System (ATAGS), and Dhanush gun that the army had planned on procuring under the Field Artillery Rationalisation Programme (FARP), have run into problems too.
The ATAGS' issues begin with its design and development. It suffered major setbacks in the recent summer fire trials and could not achieve certain parameters set out by the army. There are issues related to the weight of these guns that also need to be addressed. The ATAGS will have to go through more modifications.
The induction of Dhanush began in April of 2019. However, by 2019-2021, only 12 of the long-range artillery guns have been delivered. To comprise a full regiment, 18 guns are required.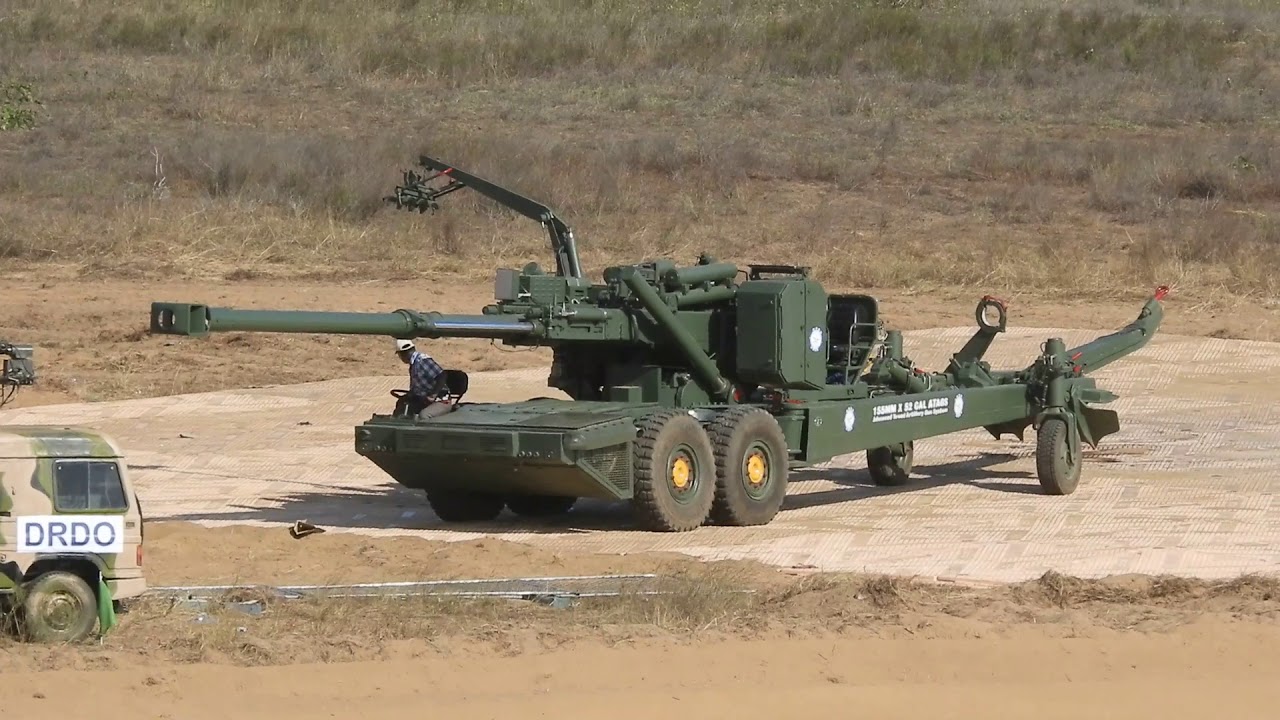 On the upside, the K9 Vajra Howitzers, made under a joint venture between India's L&T and a consortium of South Korean Companies has been the most successful one so far.
India plans on buying more of these tracked guns for its Army. US-based BAE Systems-made M-777 guns have been assembled in India by Mahindra Defence. The deliveries have gotten delayed due to the pandemic.
"The strategic partnership route is the way ahead for all major equipment procurement. It assures the selected domestic company return on its investments, enables financing, enhances R&D and technology tie-ups with foreign OEMs is facilitated on the GtoG route. government. The Tier 2 & 3 eco-system, feeding the contracted company, is also facilitated with assured orders," according to Gupta.
"While there have been slippages in defense procurement in the past, with remedial measures put in by MoD, we are optimistic that the domestic defense sector will experience growth. The path to indigenization will not be easy, but in the long run, it will serve the military and Nation well in their endeavor to modernize and achieve self-sustenance," said the General before signing off.