In a first, the Royal Australian Army conducted a live fire test of the National Advanced Surface to Air Missile System (NASAMS) at the Woomera test range in South Australia as it gears to field the cutting-edge system in the coming years.
The firing by the Royal Australian Artillery's 16th Regiment shows how the Army is updating its land-based integrated air and missile defense capabilities to create a more capable and fully integrated Australian Defence Force (ADF), according to the officials involved in the testing.
The firing was conducted on November 14 by soldiers from the 16th Regiment, Royal Australian Artillery. The development comes months after reports indicated that Australian troops had received hands-on training in NASAMS during a trial and certification activity in May this year. 
The training was meant for the 16th Regiment and the Royal Regiment of Australian Artillery so that they could be acquainted with the system ahead of their deliveries to Canberra. The latest round of live firing testing suggests that the Australian Army has come far with the NASAMS as it readies to field the system by 2026.
The new capability consists of an integrated system, which, according to the DoD, includes an improved version of the Norwegian design for the system, which incorporates Australian radar technology, a launcher based on the Hawkei, and an optical sensor that detects infrared light.
Australia has for the first time test fired the NASAMS weapon, used by Ukraine for months, during trials at the remote Woomera facility in South Australia. The @Chief_AusArmy describes this week's activity as a "significant milestone" in the modernisation of the service pic.twitter.com/rDslPGIOCm

— Andrew Greene (@AndrewBGreene) November 17, 2023
The Department of Defense earlier stated that the AIM-120 Advanced Medium-Range Air-to-Air Missile (AMRAAM) and Sidewinder missiles, which may be mounted on an MK II canister launcher or a Hawkei high-mobility launcher, are combined to form the Australian version of NASAMS. According to the DoD, the launcher or canister is mounted atop a HX77 heavy truck, and each platform can carry up to six missiles.
The ADF and its allies will be safeguarded by NASAMS, a cutting-edge, extremely effective air and missile defense system against both present and potential aerial threats, such as aircraft, unmanned aerial vehicles, air-delivered weaponry, and indirect weapons.
Although the NASAMS has already been operated by several countries to protect strategic areas and assets against aerial threats, it started hogging the limelight last year after it was delivered to Ukraine.
The NASAMS has since been used by the Ukrainian air defense troops to shoot down Russian missiles and drones. The system recorded a 100% success rate late last year as it faced off against Russia's incessant aerial attacks.
The NASAMS will reportedly replace RBS-70 man-portable air-defense systems that were created mainly to provide soldiers, such as infantry and paratroopers, with an equalizer against enemy planes and helicopters. It is an archaic system in RAA's inventory that must be replaced by a more capable short-range defense.
The RBS-70 can engage a threat at a maximum distance of 5 miles or 9 kilometers. In contrast, the AIM-9X Sidewinder and AIM-120 missiles used by NASAMS meant for the Australian Army can reach a target of up to 22 miles or 34 kilometers and 100 miles or 161 kilometers, respectively.
For the latest live firing test, the Chief of Army Lieutenant General Simon Stuart said that the occasion marked a further advancement in the Army's readiness to face the issues delineated in the Defence Strategic Review (DSR), which was released this summer. Among a host of other things, the DSR, which runs into 110 pages, calls for "an enhanced integrated air and missile defense system."
"The firing of this world-class capability is a significant milestone for the modernization of the Army supported by defense industry partners," Lieutenant General Stuart said. "NASAMS will enable the Army to be interoperable with the wider ADF and coalition militaries to provide integrated air and missile defense. NASAMS is currently used by more than a dozen militaries, including the United States and Ukraine, and is a mature and proven surface-to-air missile system."
Australia's Integrated Air Defense
The DSR assessment published earlier this year points out that since the end of World War II, China has undertaken the greatest and most ambitious military build-up of any nation.
Australia's north is vulnerable to long-, medium-, and intermediate-range ballistic missiles, hypersonic weapons, and advanced land-attack cruise missiles—all of which can currently be used by China's air force, naval, and rocket force—even though the review does not explicitly name the threat posed by China's strike capabilities.
According to the assessment, Defence "must comprise a suite of appropriate command and control systems, sensors, air defense aircraft, and surface (land and maritime) based missile defenses" and "must deliver a layered integrated air and missile defense capability urgently."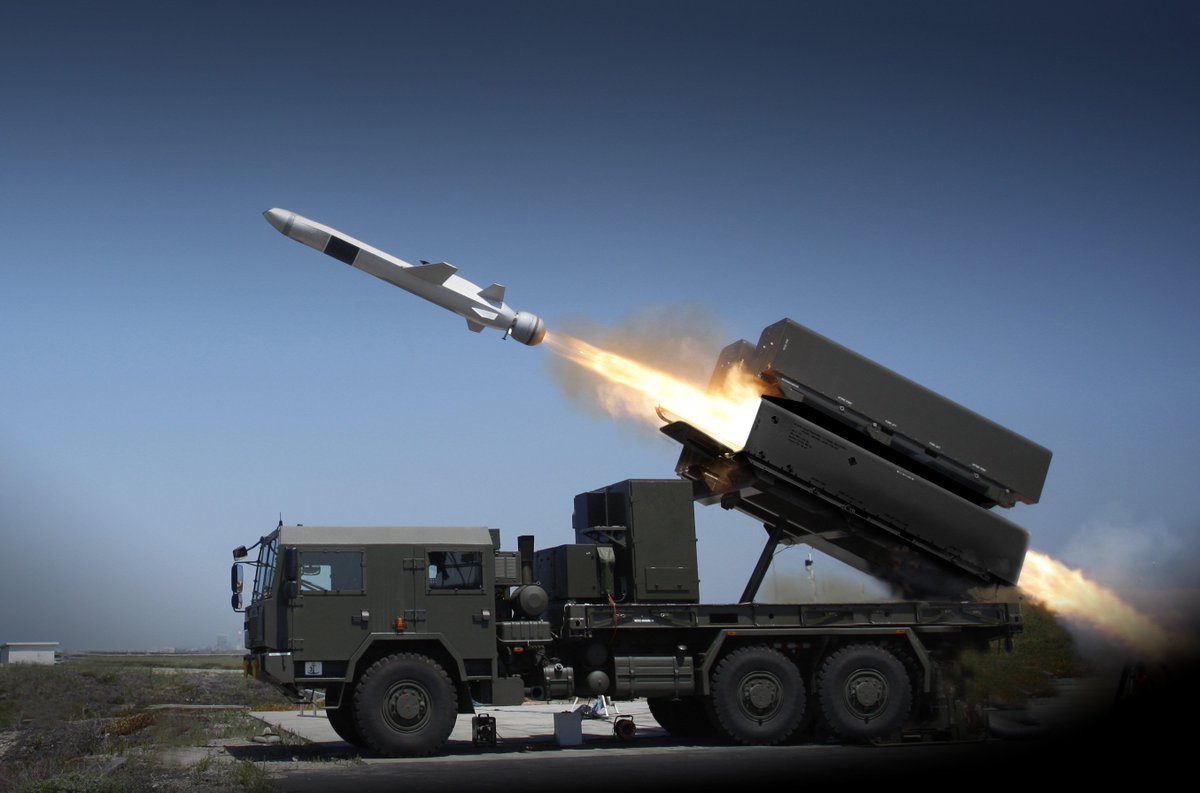 In an analysis that appeared in The Strategist, the publication argues that Protecting the physical environments of important military installations, especially those in the north, against direct missile attack, including that which comes from hypersonic weaponry and sophisticated unmanned aerial vehicles, must be the goal of IAMD in Australia. 
It further states that the Defense Department shouldn't aspire for a system to defend the whole country or to create a leak-proof astrodome defense, as these are technically impossible to accomplish quickly and would be extremely expensive.
Among a host of other things, it mentions the NASAMS as a viable solution against shorter-range threats while describing it as one of the most sophisticated short- to medium-range ground-based air defense systems on the market; it is made to fend off threats from cruise missiles, fixed- and rotary-wing aircraft, and drones. 
"NASAMS' maturity and availability make it the logical path for further development if Defence wants longer-range IAMD capabilities quickly. Its open and distributed architecture would enable additional longer-range interceptor missiles to be integrated into the system. The AMRAAM-ER missile with a range of 70 kilometers has been integrated into NASAMS, and Raytheon's SkyCeptor missile has a range of 200 kilometers."
So, while Australia has a long way to go as it seeks to put together an integrated air and missile defense architecture to protect the country against emerging threats from countries like China, NASAMS is seen as a big step forward.
Contact the author at sakshi.tiwari9555 (at) gmail.com