Bollywood actor Aamir Khan's meeting with the First Lady of Turkey – Emine Erdogan has come under fire with netizens criticizing the Indian actor, bringing back the focus on the deteriorating India-Turkey ties. 
Indian Rafales, Su-30 MKIs Test-Fire Beyond Visual Rage (BVR) MICA Missiles
Emine Erdogan recently tweeted pictures of the meeting when Khan was shooting in Turkey for his new movie. He was brutally trolled by netizens because of recent comments by Turkish President Recep Tayyip Erdogan who sided with Pakistan on the contentious Kashmir issue.
Turkey didn't hold back on the one year anniversary of the scrapping of Jammu and Kashmir's special status. The country has openly taken sides with Pakistan and has also raised the issue in the United Nations drawing a sharp response from India.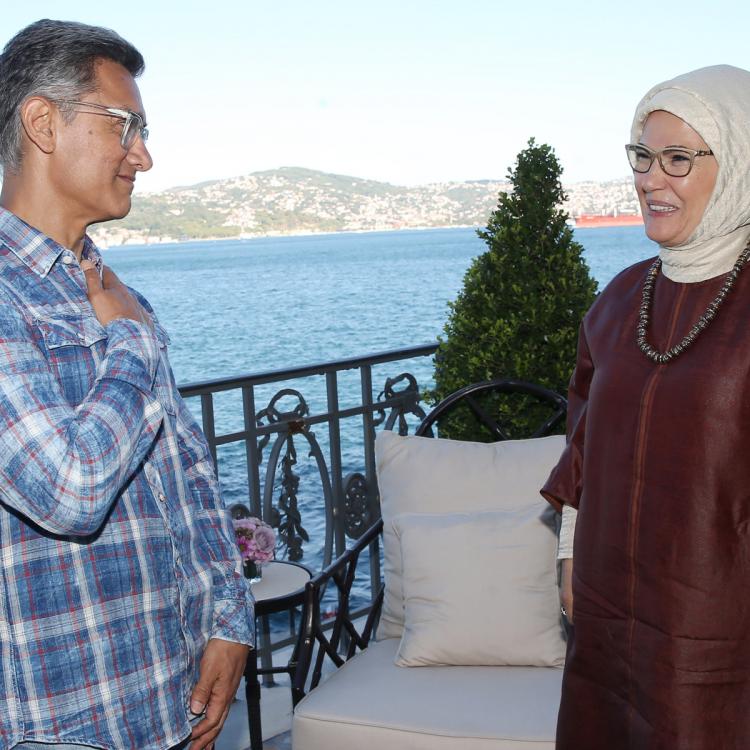 Turkish Foreign Ministry spokesman Hami Aksoycriticising said that the move "has further complicated the situation in Jammu and Kashmir and does not contribute to peace and stability in the region". He repeated his call for dialogue to resolve the issue under United Nations charters and resolutions.
India-Turkey Relations
India didn't always have sour relations with Turkey. First Indian Prime Minister Jawaharlal Nehru deeply appreciated the political philosophy of Mustafa Kemal Pasha, the founder of modern Turkey.
Pasha founded Turkey as a secular and democratic nation, which is a rarity for an Islamic nation. However, it took a turn during the cold war period when Turkey chose the American camp while India preferred the Non-Aligned Movement (NAM) but stayed closer to the USSR. Relations further went downhill when Turkey supported Pakistan in the 1965 and 1971 wars. 
However, India-Turkey relations started improving from the 1980s. In 2000, then Turkish Prime Minister Bulent Ecevit became the first Turkish leader in 15 years that visited India. He criticized Pakistan's military ruler General Pervez Musharraf who had trampled upon the democracy of Pakistan. Atal Bihar Vajpayee also visited Turkey as the prime minister in 2003.
Turkey's political character underwent a massive change in 2002 when Erdagon swept the elections in the name of the revival of Islam. Erdogan, first as the prime minister and now as the president, has altered the secular fabric and imposed a Sunni identity on Turkey.
With growing American influence in the middle east, India's non aligned stand has irked Turkey. India is continuously improving its relations with Israel and Saudi Arabia.
Turkey Funding Anti-India Elements?
As reported earlier by EurAsian Times, an Indian security report claimed that Turkey has allocated massive funds to its intelligence agency to radicalize Indian Muslims with the help of preachers recruited from surrendered ISIS cadres.
"Erdogan has been using the religious institutions as well as terrorism to further his single point agenda of claiming the leadership of the Muslim Ummah. Turkey's religious institution Diyanet has already made a substantial presence in India through its activities and now Erdogan plans to exploit ISIS Terrorists to trouble India. India shall be prepared to tackle it by adopting proactive measures," said an official aware of these developments.
Erdogan has also been pushing for nuclear cooperation between India and Turkey, however, India's stand on it has always been conservative. On the other hand, Pakistan is known to share its nuclear secrets for political, economic, or religious reasons.
This has lead to a definite shift in Turkey's position along with raising the Kashmir issue. Evidently, Turkey's growing alliance with Pakistan has come at a cost of losing India's cooperation.