India's External Affairs Minister S. Jaishankar's three-day France visit seems to have provided a new thrust to the strategic and defense partnership between the two countries.
The purchase of 36 Rafale fighter jets by India is frequently defined as a milestone in their defense relationship. On February 23, Jaishankar delivered a speech at the French Institute of International Relations on 'How India Sees France'. Interestingly, France also completed the delivery of the three aircraft on February 23 night.
The Indian Air Force has so far received 35 of the 36 Rafales ordered. The last one with India-specific enhancements is expected to land next month.
According to Jaishankar, in the past two decades, New Delhi has "transformed many of its relationships, in its extended neighborhood as much as at the global level".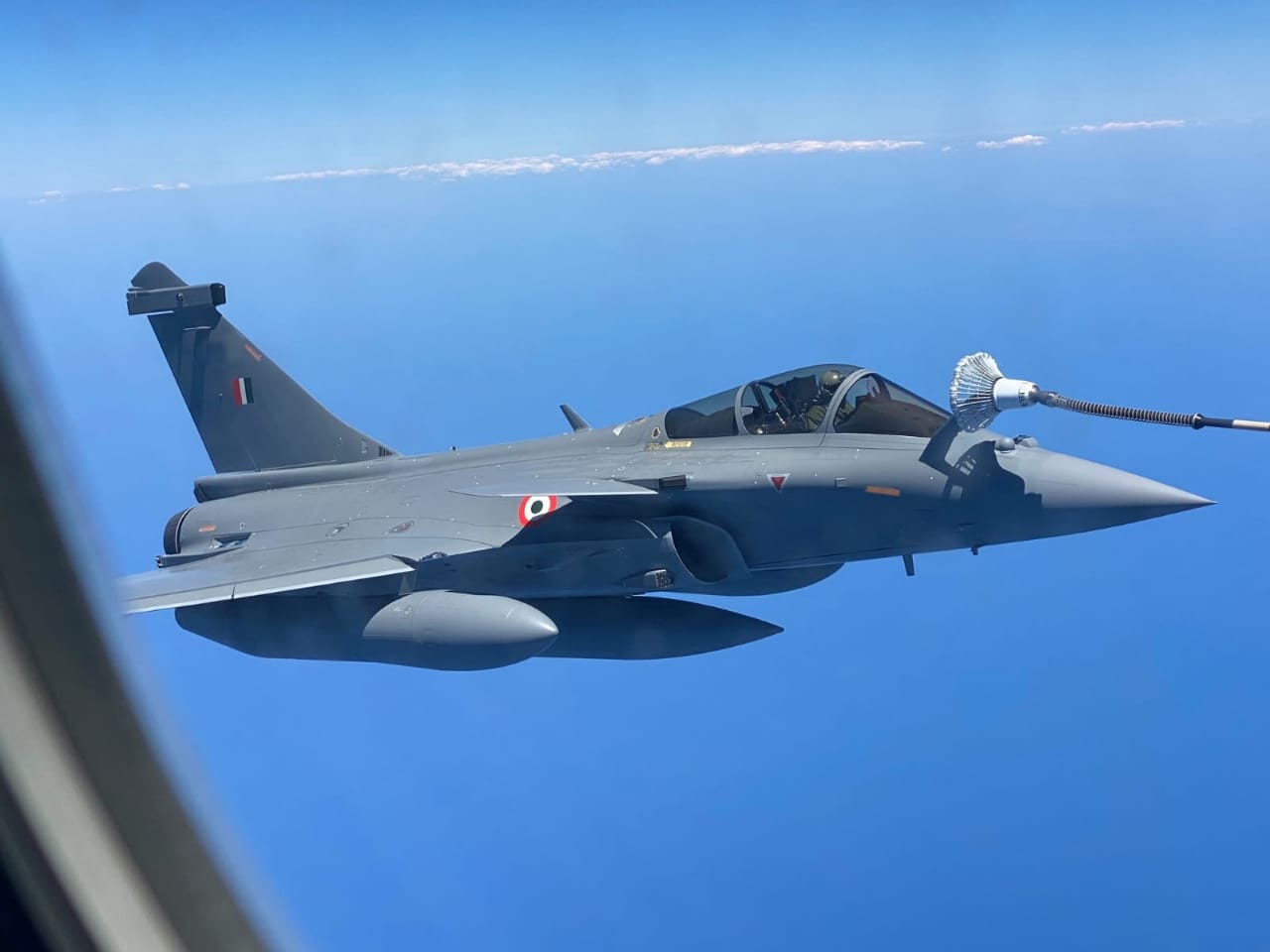 "Our relationship with France, though, is one that bridges multiple generations. History is certainly an asset for this particular account. What is now happening is a shared endeavor to take it to a still higher level. I can assert with genuine confidence that it is the strongest now since our journey as an independent nation began 75 years ago," he said.
"It is a relationship that has been free from sudden shifts and surprises that we sometimes see in other cases. Indeed, these ties have continuously adapted to change and come out stronger for that," the minister added.
In terms of the defense relationship, Jaishankar said, "Our first acquisition of French fighter aircraft was in the early 1950s. Since then, succeeding generations of French aircraft and other platforms and equipment have been an integral part of the Indian military force. India, therefore, has strong reason to see France as a critical partner for its national security."
Stressing that multiple crises are raging around the world now, including one in Europe, he said, "It is taking place in the midst of significant geopolitical, geoeconomics, and technological upheavals. The pandemic's widespread disruption has heightened, if not expedited, these patterns. These developments, taken together, have posed fresh challenges to the international order. We no longer have the comfort of the familiar."
"I am also pleased to share my thoughts on how India sees France. It is particularly appropriate that I am doing so following a bilateral meeting with Foreign Minister Le Drian, Defence Minister Parly and the Indo Pacific Ministerial Forum for which I came here. These occasions captured the strategic priorities that provide a compelling framework of what I believe is a truly unique partnership between India and France," he said.
France Eyes New Deal
As the delivery of 36 Dassault Rafales is almost completed (the last one arriving next month), there have been discussions on purchasing another 36 under the Multi-Role Fighter Aircraft (MRFA) program, loosely called MMRCA 2.0.
The IAF's fighter strength is depleting, prompting this new procurement program. Out of a sanctioned strength of 42 squadrons, the IAF currently operates 32. The MRFA jets would replace aging aircraft such as MiG-21s, Mirage 2000s, and Jaguars. 
The Rafale could be suitable for this new procurement, according to a recent survey by The EurAsian Times. France is keen to secure this deal. Last year, France's Minister of the Armed Forces, Florence Parly, stated that Paris is prepared to respond to any additional needs or requests for additional Rafale fighter jets from India, including for its indigenous aircraft carrier.
Last November, the two countries also agreed to strengthen their defense and security cooperation by improving intelligence and information sharing, strengthening capabilities, expanding military drills, and pursuing new maritime, space, and cyber activities.
The Indo-French defense collaboration has increased significantly after Australia, the United Kingdom, and the United States announced a new security alliance — AUKUS — last September, in response to China's assertiveness in the Indo-Pacific region.
The pact promises eight state-of-the-are nuclear submarines for Australia. This came as a big blow to France as Canberra subsequently withdrew from its submarine agreement with Paris. 
Rafale-M For Indian Navy
The Indian Navy is looking for a new carrier-based fighter jet, and the Rafale-M, manufactured by France, is a leading contender.
Previously, the naval variant of the Rafale was flight-tested at a shore-based facility in Goa, where conditions comparable to those aboard the indigenously-developed aircraft carrier INS Vikrant were emulated, as previously reported by EurAsian Times.
The Rafale-M is competing with the US-made Super Hornet for India's carrier-based fighter jet contract. The INS Vikrant, India's second aircraft carrier, is slated to be commissioned in August.
Last month, the Rafale-M fighter was said to have been tested for 12 days at the INS Hansa facility in Goa, utilizing a 283-meter artificial ski-jump ramp. Parallel tests for Boeing's Super Hornet or F/A-18E/F jet are planned at INS Hansa next month. The French aircraft's weight-to-power ratio and maritime attack capabilities are thought to favor its possible entry into the Indian Navy. 
Jet Engine Technology 
In his latest statement, Jaishankar mentioned the possibility of a technology partnership between the two countries. He added that France is one of the most important countries as India works to achieve industrial self-sufficiency in the defense sector, which he sees as a top priority. 
India takes inspiration from France's own national self-sufficiency in this regard. New Delhi is also considering ambitious concepts for collaborative ventures in India, given the history of defense cooperation between two countries, he said. 
Considering the growing defense collaboration between the two nations, Jaishankar may hold negotiations with the French government about the transfer of technology to produce 100-kilonewton Safran aircraft engines in India as part of the 'Aatmanirbhar Bharat' (self-reliant India) program.
The engine development agreements between the two countries have been ongoing for quite some time. Indian Defense Minister Rajnath Singh said in December last year that France has agreed to jointly produce aircraft engines in India to increase the country's self-reliance in the defense manufacturing sector.
"A big French company will manufacture an engine in India, thus far not made in the country, in collaboration with an Indian firm," Rajnath Singh then said, most presumably referring to the Safran group.
France had earlier also proposed an enticing proposal to revive plans to develop the indigenous Kaveri jet engine as part of the Rafale agreement, as previously reported by The EurAsian Times. In addition, a detailed presentation on developing an aircraft engine ecosystem in India was given.
Safran, which develops engines and electronics for the Rafale fighter, has offered to co-develop the Kaveri engine for the Indian Light Combat Aircraft (LCA) program, which currently relies on American GE engines.
In early 2021, Hindustan Aeronautics Limited (HAL), India's state-owned aircraft maker, and Safran signed an MoU (Memorandum of Understanding), announcing their intention to collaborate on engine technology.
France had indicated that India will be the sole country to get such advanced technology transfer, ensuring that New Delhi would achieve complete "sovereignty" in the field of aero-engine technology.