The General Atomics next-generation remotely piloted aircraft MQ-9B Sky Guardian has finally found its first customer in the US Air Force Special Operations Command (AFSOC). The special ops forces opted to purchase three unmanned aerial systems (UAS).
The purchase made by the elite US forces is significant. It comes over fourteen years after it started flying the MQ-9A Reaper of the Reaper UAS family, besides operating more than 40 aircraft in challenging global conditions.
General Atomics said, "General Atomics Aeronautical Systems, Inc. is proud to announce a new contract with US Air Force Special Operations Command (AFSOC) to provide three MQ-9B SkyGuardian® remotely piloted aircraft systems to its first US customer.
"AFSOC's acquisition of MQ-9B builds on more than 20 years as a GA-ASI partner and more than 14 years flying the MQ-9A Reaper, operating more than 40 aircraft in harsh environments around the world."
The manufacturer further said that the MQ-9B would support the advancement of AFSOC's new Adaptive Airborne Enterprise (A2E) concept, which calls for AFSOC to project air power for special operations forces from a distance using a family of large UAS and expendable, small UAS in situations ranging from permissive to forbidden.
AFSOC is the model's first US military customer, although it has drawn attention from clients worldwide. Earlier, the UK Defense Ministry closed in on the drone for its futuristic 'Protector' program under which the MQ-9B SkyGuardian would operate in busy, unsegregated airspace owing to its 'detect and avoid' technology.
After the UK Defense Ministry contract, the Belgian defense ministry signed a contract for SkyGuardian. The Foreign Military Sales (FMS) award was concluded for four medium-altitude long-endurance (MALE) unmanned aerial vehicles (UAVs), two fixed ground control stations (GCSs), as well as spares and support.
Protecting American forces downrange has always been our top priority, so GA-ASI is honored to continue supporting U.S. Special Operations Forces with the #MQ9B SkyGuardian. ?1/4 pic.twitter.com/s5GH2nkkpl

— GA-ASI (@GenAtomics_ASI) March 6, 2023
On its part, another configuration of the MQ-9B, i.e., the SeaGuardian, is also rapidly gaining popularity.
The MQ-9B SeaGuardian configuration, which the Japan Maritime Self-Defense Force (JMSDF) recently selected for its Medium-Altitude, Long-Endurance (MALE) RPAS trial, is now being used by the Japan Coast Guard.
The Indian and the US governments are currently in talks on selling the MQ-9B drones to New Delhi, at least ten for each service of the Indian military.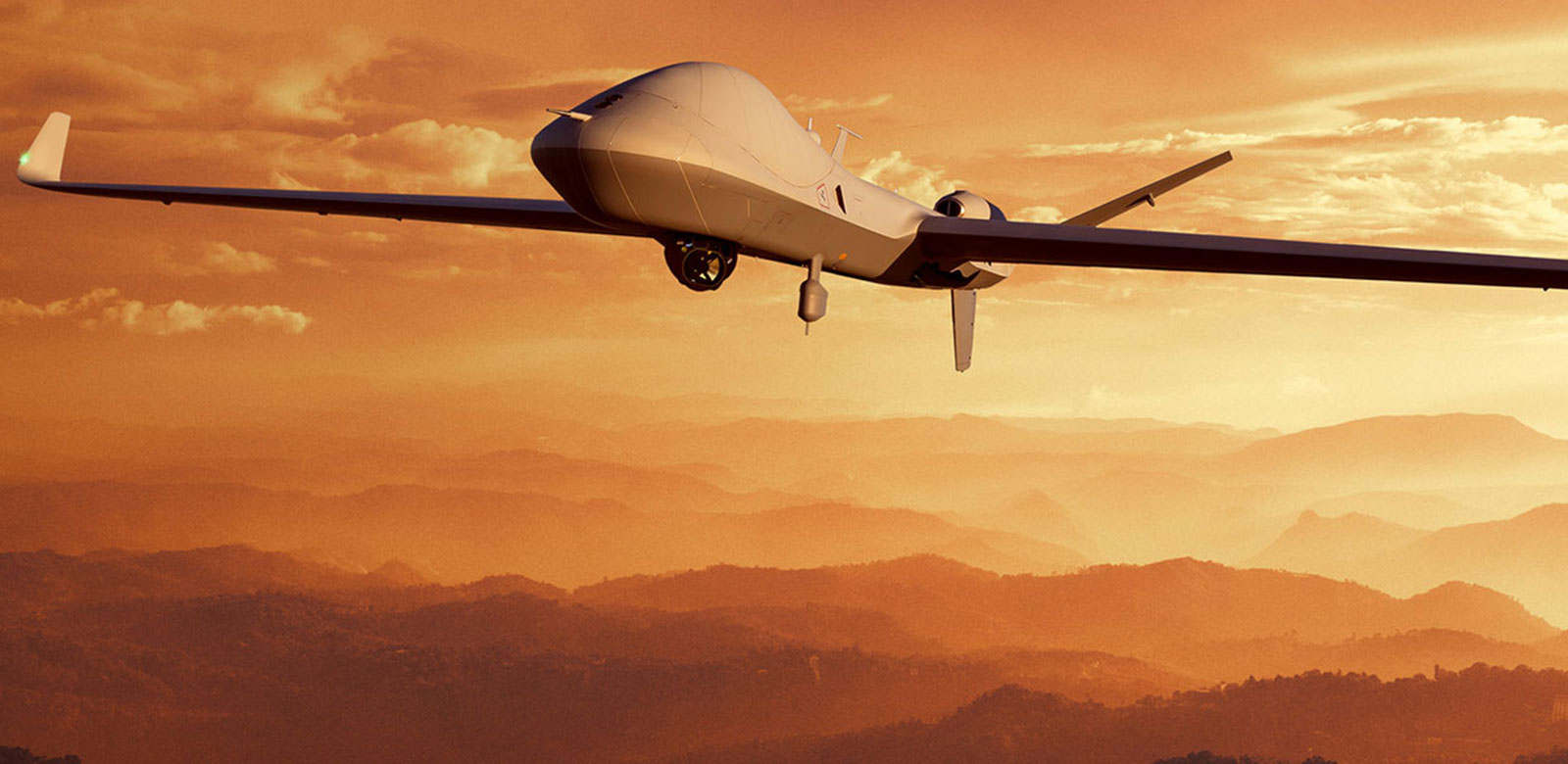 The going, however, hasn't been a smooth sail for either the drone or its manufacturer. For instance, the Australian Defense confirmed in the summer of last year that it had scrapped a multibillion-dollar project to deliver long-range ISR and strike capability in MQ-9B to the Royal Australian Air Force (RAAF).
However, despite that, bagging a customer within the United States Air Force for its newest next-generation Reaper is significant.
Further, the development could be seen in the light of escalating tensions between China and the United States and the possibility of fighting a conflict in the Indo-Pacific. This contested air-saturated region would bolster the US' position in the region.
US SkyGuardian Next-Gen Drone
MQ-9B SkyGuardian is the next generation of remotely piloted aircraft systems (RPAS) that provides global ISR continuously.
SkyGuardian is made to safely integrate into civil airspace and fly over the horizon for up to 40+ hours via satellite in all kinds of weather, allowing combined forces and civil authorities to provide real-time situational awareness anywhere in the world—day or night.
According to the manufacturer, the UAS outflanks its predecessors as it sports a greater wingspan of 79 feet, is equipped with the groundbreaking Lynx Multi-mode Radar, and an enhanced electro-optical/infrared (EO/IR) sensor. Further, it can undertake autonomous takeoff and landing.
In addition to having the best endurance and surveillance capabilities in the market, General Atomics emphasizes that the SkyGuardian enables easy integration with other platforms, systems, and podded technologies its users use. This, in turn, dramatically enhances the platform's multi-domain mission sets.
SkyGuardian descends from a family of systems that, over the previous ten years, have flown more than 7 million hours performing civilian and combat duties.
Building on this experience, the enhanced SkyGuardian variant offers a larger payload capacity and an open architecture system, allowing the aircraft to add the most advanced sensor payloads for intelligence gathering, survivability, and even kinetic payloads for more challenging operational settings.
SkyGuardian has nine hardpoints, eight on the wings and one in the middle, with a maximum external cargo capacity of 4750 lb (2155 kilograms). This allows the militaries to integrate sovereign payloads and mission systems for their uniquely crafted missions.
SkyGuardian was built to adhere to NATO standards and international and domestic civil airspace regulations. The system easily blends in with regular air traffic, just like other commercial aircraft, using its 'Detect and Avoid' technology.
The manufacturer claims that the operators of SkyGuardian receive a similar, if not superior, view of air traffic than they would in a cockpit of a human-manned aircraft. These advanced capabilities and the ability to integrate the drone with other aircraft could likely aid an array of missions that the US regularly conducts.
Contact the author at sakshi.tiwari9555 (at) gmail.com