Ukraine has pleaded with NATO countries on several occasions to arm it with advanced fighter jets to establish air superiority against the Russian Aerospace forces.
While a transfer of western fighter jets is considered a red line that could provoke Russia, NATO could soon be supplying the MiG-29s to Ukraine.
According to recent media reports, NATO member Slovakia is considering sending MiG-29 jets to Ukraine. Preparing for aircraft transfer may begin shortly after the Slovak government announces an official decision.
The Slovakian minister of foreign affairs, Rastislav Kacher, said during an interview with Interfax-Ukraine: "We have not yet handed you the MiG-29, but we are ready to do so. We are talking with our NATO partners about how to do it." The minister also informed that discussions were already taking place with Ukrainian President Zelensky.
He also added that the latest Slovakian military aid package included "several thousand" missiles for the MiG-29 fighter and other ammunition.
"Our defense minister explained to your president how it can be done. And, I think, in the coming weeks, a Ukrainian delegation will arrive in Slovakia, and we, together with our American friends, will work to make it a reality… I am very optimistic about this, I think it will happen soon, and the planes will be in Ukraine," Rastislav Kacher said.
Officially, the Slovak Air Force's 11 MiG-29 fighters were retired on August 27, 2022, and the nation is currently without any attacking aircraft while it waits for the delivery of 14 F-16V Block 70/72 fighters in 2024. Instead, the skies of Slovakia are presently patrolled by fighters from neighboring Poland and the Czech Republic.
Ukraine already operates its fleet of MiG-29 aircraft. It received some spare parts from unknown NATO nations in April 2022, enabling it to maintain the operational status of its fleet of MiG-29s, which had been steadily declining.
Slovakia agreed to transfer its fleet of up to 11 planes to Ukraine in June 2022 in exchange for Poland and the Czech Republic guaranteeing Slovakia's airspace protection until 2023. In August, Slovak Defense Minister Jaroslav Nad told reporters at an air show that Bratislava was ready to send the planes to Ukraine, but no deal had been reached.
"There is a political will, and it makes sense, to help those who need help. The possibility is on the table, and once there is an agreement, we will inform you," Nad said.
If the transfer from Slovakia goes through, it can rely on all 11 MiG-29s, which were modernized in Slovakia between 2005 and 2008. The aircraft underwent modifications that included a new digital cockpit, a "friend or foe" system from BAE Systems, a "navigation and communication system" from Rockwell Collins, and other hardware.
Finally, NATO Fighter Jets For Ukraine?
Since Russia began its full-scale invasion of Ukraine in February 2022, the question of providing fighter jets to Kyiv has been hotly debated.
The Ukrainian Air Force currently uses Soviet-era jets like the MiG-29 and the Su-27, which are thought to be the most practical alternative because Ukrainian pilots are already experienced with the aircraft. There have been many proposals to supply Ukraine with Western-made fighter aircraft since they would also work with currently available logistics.
The delivery of combat aircraft was viewed as risky in the early stages of the war since an escalation of hostilities was possible. Several transfer plans were put forth, but none ever came to pass, especially the proposal to send Polish MiG-29 to Ukraine.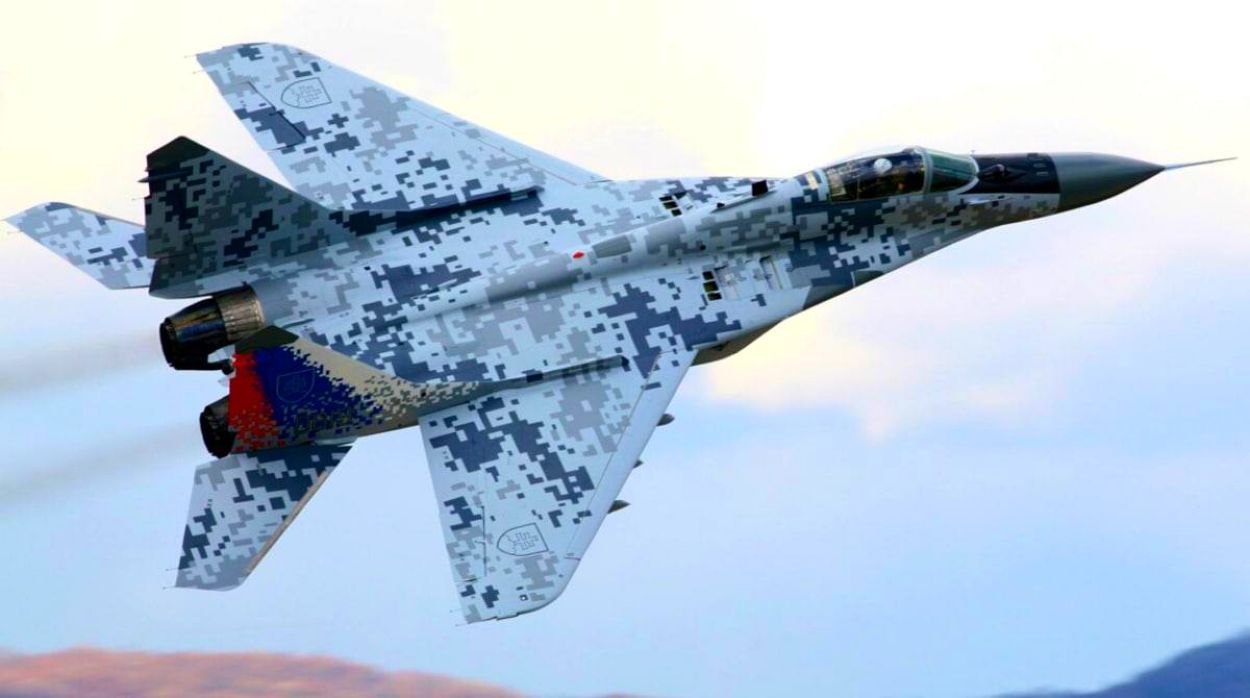 In recent months, Ukraine has intensified its pitch for advanced western fighter jets like the F-15, F-16, or the JAS-39 Gripen. Even though the higher echelons of the US Military gave positive indications about a possible consideration, they have fallen short of deciding on military aid packages.
Until now, speculation was rife that Sweden would agree to deliver its SAAB JAS-39 Gripen jets to Ukraine. However, in the latest communication, the Swedish Defense Minister clarified that there were no such plans.
Sweden will not hand over Gripen fighter jets to Ukraine. Swedish Defense Minister Paul Jonson said at a joint briefing with his Ukrainian counterpart Aleksey Reznikov, the Aftonbladet newspaper reported

Missed a part last post lol 🙂 pic.twitter.com/HphXtzYEXP

— NOËL ?? ?? (@NOELreports) December 12, 2022
The hesitation on the part of western countries has been in part due to the fear of escalation with Russia. Russian President Vladimir Putin has regularly warned the West against providing air support to Ukraine. However, since Ukraine already operates the aircraft, Slovakia's MiG-29 may not breach that line.
Ukraine currently operates archaic fighter jets from the Soviet era. It has been outnumbered and overpowered by Russian heavy-duty fighters capable of firing long-range missiles without entering Ukraine's airspace.
Contact the author at sakshi.tiwari9555 (at) gmail.com