The biennial Zhuhai Air Show opened earlier this week showcasing China's best and lethal platforms in aerospace technology, proudly paraded by their arms makers and private high-tech component manufacturing firms.
New indigenous products like the J-16D electronic warfare aircraft and the WZ-7 high-altitude reconnaissance/surveillance drone were unveiled for the first time, besides other missiles, radars, and ground systems exhibited for international customers.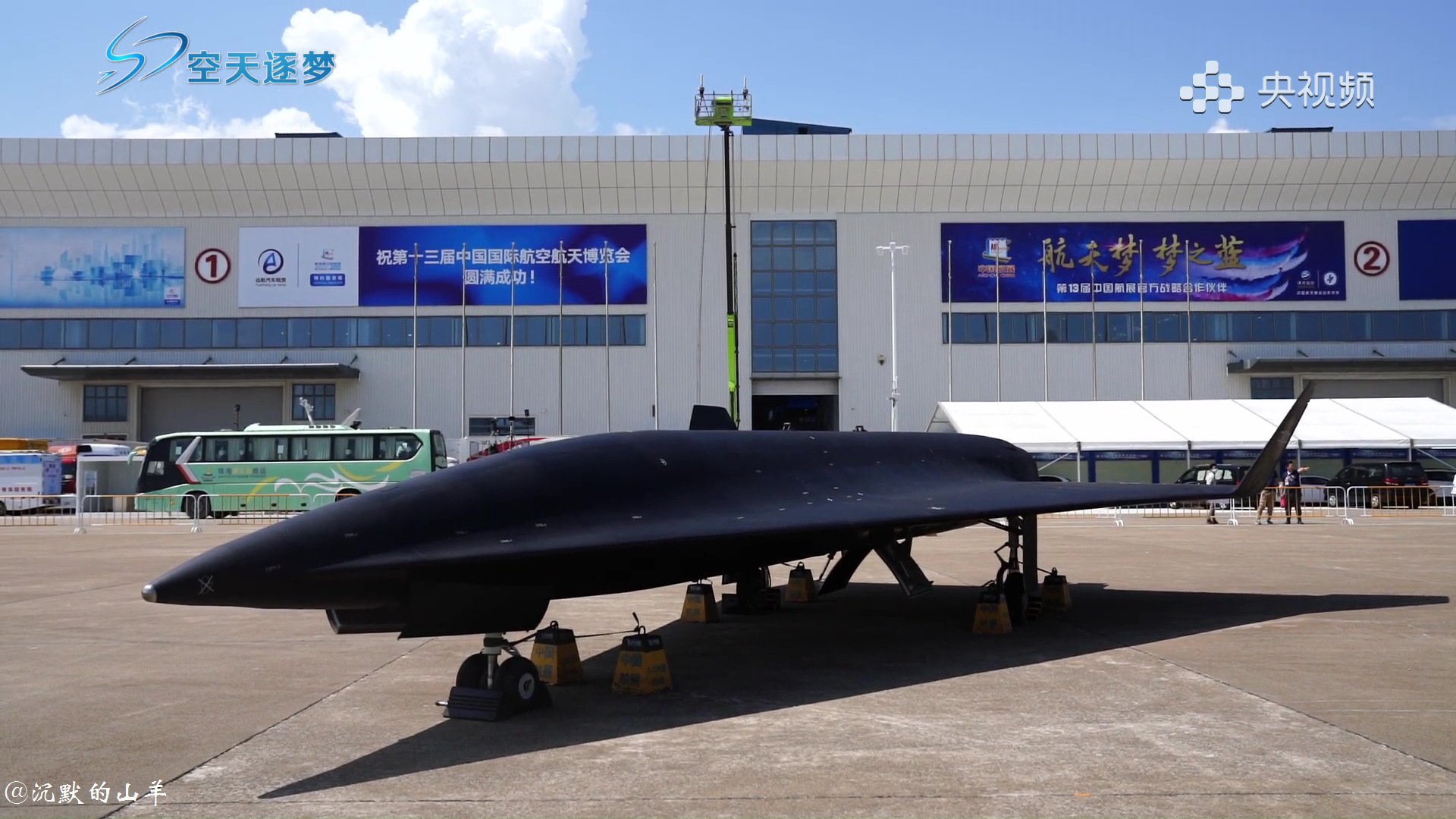 Visitors, while disappointed at the lack of upbeat and high-key proceedings unlike the previous years, however, agreed on China's undeniable rise as the new economic, technological, military, and political powerhouse vis-a-vis the US – its prime strategic rival.
Fan Wei, Assistant Researcher at the State Administration of Science, Technology and Industry for National Defense was quoted as saying, "From these displays, we can have an understanding of the China military industry's offerings aimed not only at domestic customers but also our ability to provide systematic solutions for our users overseas."
The institute showed off a diverse range of aerospace, naval systems and electronic warfare equipment. China's formidable foray into international arms sales can be testified in a report by the Stockholm International Peace Research Institute (SIPRI).
A Major Arms Exporter 
The Aviation Industry Corporation of China (AVIC) and China Electronics Technology Group (CETG) rank among the world's top 25 arms producers, and collectively sold $361 billion worth of weapons in 2019.
China is now only second to the US, with a market share of 16%. "Chinese arms companies are benefiting from military modernization programs for the PLA," SIPRI said in a March report.
Many Chinese systems, especially the J-11, J-15, and J-15 are direct Chinese copies of the Russian Sukhoi Su-27, Su-30, and Su-33. So is their first modern indigenous single-engine jet, the J-10 that is said to be a modified version of the Israeli Lavi fighter.
For that matter, even the J-20 stealth fighter has been accused of being based on technology and know-how hacked from aerospace companies and technology firms working on the F-35 Lightning II project.
The desperation to place itself as a competitor to the US and challenge Washington's dominance led China to reverse-engineer and adopt technology from the US and even Russian companies.
AVIC released a mysterious and unprecedented display of the new aircraft.
But Chinese citizens, who support the Communist Party of China (CPC), often see technology espionage as "preferable" to destabilizing and devastating military interventions of the US in Africa, Eastern Europe, West Asia, and Southeast Asia.
The J-20, Y-20 large transport aircraft, and the Z-20 utility helicopter – part of the '20 aircraft family' – were pointed to be symbolizing Chinese efforts in self-reliance in defense manufacturing.
But jets like the J-20 and the Shenyang FC-31 also serve as vanity projects, elevating a country's status as a rising aerospace power, raising its image before other partner nations.
This eventually forms a part of the latter's calculus in deciding their diplomatic relations with China, which benefits Beijing.
China Shenyang Aircraft Corporation (SAC) showcases FC-31/J-35 cockpit demonstrator at Airshow China 2021 in Zhuhai. #Zhuhai2021
(Video from wb/中航工业) pic.twitter.com/MogAGAQgKX

— 彩云香江 (@louischeung_hk) September 28, 2021
Next-Gen Carrier-Borne Fighter
Chinese aeronautical engineers also made some exciting announcements, with the biggest one being a teaser about China's next-generation carrier-borne fighter.
"This year, people should be able to see good news on the next-generation aircraft carrier-based fighter jet," said Sun Cong, chief designer of the FC-31 and J-15 jets. The FC-31 has been rumored to be a candidate for China's third aircraft carrier.
The J-20 was also seen flying with homegrown engines, believed to be the WS-10C, as observers guessed it from the serrated exhaust nozzles. Yang Wei, the J-20's designer, said at a press conference that the flight performance of the J-20 was a "modest show" and the plane did not display its full capabilities.
Yang also announced further development and continuous upgrades of the H-6 series of bombers, and the J-20 with the latest technologies to make it comparable before the US' weapons systems.  
On the civilian side, however, China's homegrown C-919 commercial jet, made by the Commercial Aircraft Corporation of China (COMCAC), was not on display, owing to US curbs on export of aerospace components and parts that has slowed production.
The narrow-body jet is the country's attempt to answer the Airbus 320 and Boeing 737 MAX. The latter was temporarily grounded after two fatal accidents. The MAX has resumed service in some countries except China. At least 700 C-919s have been ordered by Chinese airlines and leasing companies.
However, the show also opened amidst radical and curious geopolitical developments, the biggest one being the formation of AUKUS, a pact between the US, the UK, and Australia to supply the latter with nuclear-powered submarines.
Unmistakably aimed at countering China, Beijing has not hidden its criticism of the grouping, which it believes serves only to contain and corner China. This year also did not see a pre-recorded message by President Xi Jinping, which was a defining feature of the 2018 installation.
Parth Satam is a Mumbai-based journalist who has been covering India's defense sector for more than a decade. He maintains a keen interest in defense, aerospace and foreign affairs and can be reached at satamp@gmail.com