In the midst of increasing tensions with North Korea, South Korea stated that 40 Lockheed Martin F-35A Lightning II fighter jets it ordered from the US are now operational, Janes reported. 
On March 28, the South Korean Ministry of National Defense (MND) acknowledged the induction in a statement announcing that Republic of Korea Air Force (RoKAF) F-35A fighter aircraft had undertaken a training-oriented 'elephant walk' on March 25, the report said. 
The elephant walk was performed by the F-35s "following the induction of the final unit," according to the ministry's press release. Furthermore, the F-35A fighter force is "fully operational," the ministry noted in a statement on March 30.
However, no information regarding the 40 aircraft has been disclosed. According to the report, a ministry spokesperson noted that the ministry could not "confirm [information] about the military power and induction of F-35s as strategic arms in [the] RoK Air Force."
Under a $6.4 billion contract announced in 2014, South Korea ordered 40 F-35A jets for the Air Force. The F-35 is operated out of Cheongju Air Base by the 17th Fighter Wing of the South Korean Air Force.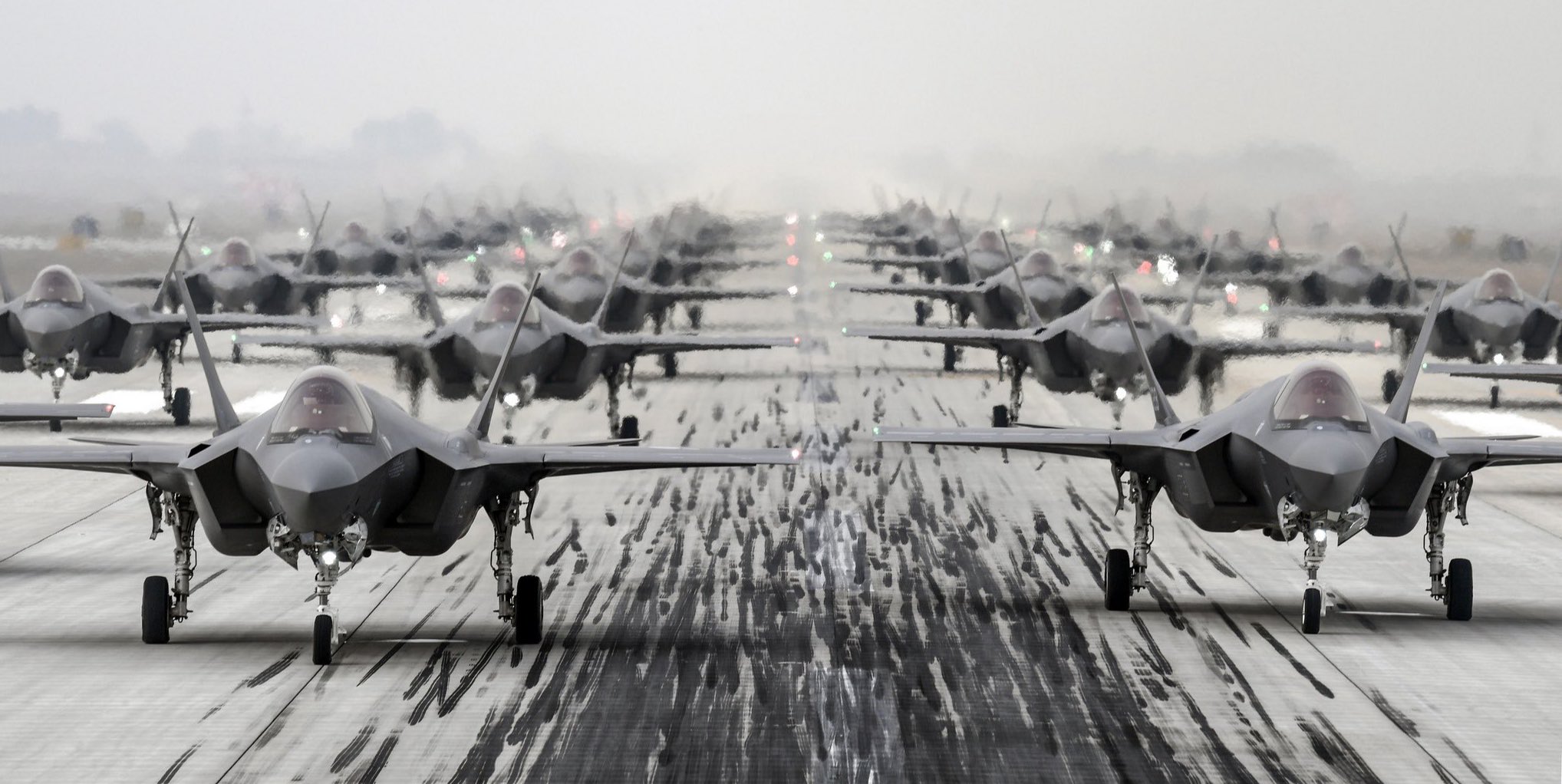 Korea's Show of Force to Deter North Korea 
The South Korean Air Force conducted an "elephant walk" exercise with 28 F-35A fighter planes on 25 March, a day after North Korea successfully test-fired an intercontinental ballistic missile. South Korean Defense Minister Suh Wook observed an "elephant walk" formation drill at an undisclosed airbase, the Defense Ministry said. 
The exercise represented the first large mobilization of the stealth planes after the Air Force concluded the deployment of 40 F-35A stealth jets in January.
"Using the F-35A stealth fighters, we should maintain a full readiness posture to achieve an overwhelming strategic victory (in any fight) and deter North Korea's additional actions," Suh was quoted as saying. 
Heavily armed F-35A aircraft taxied in a large formation along an airstrip during the exercise to ensure operational readiness. This strategy is frequently used when a large number of planes have to take off at the same time. The exercise was also the first massive demonstration of military strength under Moon Jae's presidency.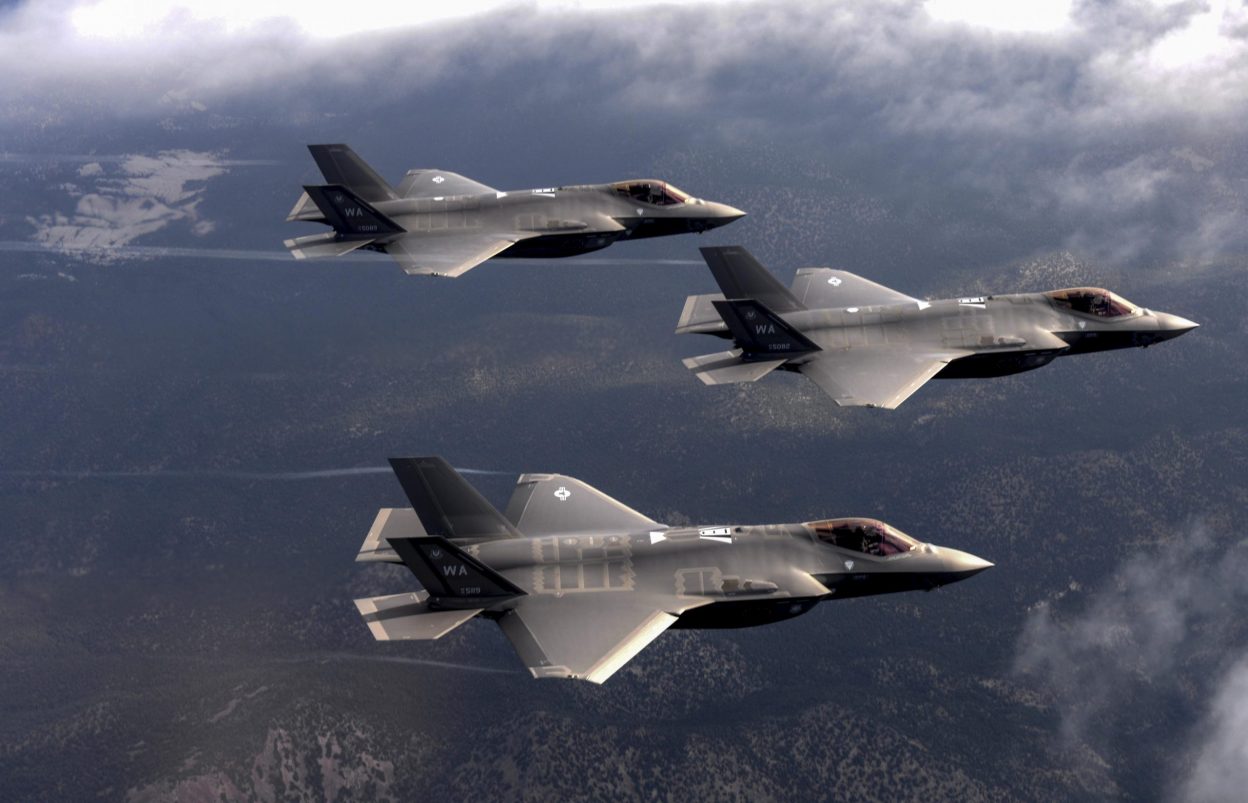 Following Pyongyang test-fired what it claims is the Hwasong-17 ICBM on 24 March, South Korea's drill is apparently part of the attempt to underscore its deterrence capabilities.
Additionally, South Korea's armed services also launched a joint live-fire exercise with crucial missiles, including a Hyunmoo-2 ground-to-ground missile and two JDAM air-to-surface missiles. Seoul, which is at odds with its neighbor, keeps a careful eye on Pyongyang's missile testing.
The Defense Ministry of South Korea concluded earlier this week that North Korea had launched a previously tested Hwasong-15 intercontinental ballistic missile. It contradicted North Korea's claims that it had tested a newer, larger, and longer-range Hwasong-17 missile.
"Coming at a very grave time following North Korea's lifting of the weapons tests moratorium, this successful test-launch of the solid-fuel space launch vehicle is a key milestone in our military's efforts to (build) a unilateral space-based surveillance system and bolster defense capability," the South Korean statement said. In the face of mounting threats, Seoul is also seeking to improve its defensive capabilities.
Today, Seoul announced the successful launch of its first solid-fuel rocket, calling it a crucial step toward attaining a space surveillance capability. According to photos issued by Seoul's Defense Ministry, the solid-propellant rocket developed in South Korea flew into the sky before launching a dummy satellite into space. Defense Minister Suh Wook and other top officials were on-site to witness the launch, the ministry said.
NEW: South Korea's defense ministry has released photos and a video showing what it called a successful test of a "solid-fuel space projectile" on Wednesday.

Read more here: https://t.co/MJbDlAMk3v pic.twitter.com/7imQqdlOv9

— NK NEWS (@nknewsorg) March 30, 2022
Solid-fuel rockets are faster to launch, have simpler structures, and are less expensive to build and construct than liquid-fuel rockets. A solid-fuel rocket will be used to propel a spy satellite into orbit soon. South Korea currently lacks its own military reconnaissance satellites and relies on US spy satellites to monitor North Korean vital facilities.
In 2020, South Korea obtained permission from the United States to utilize solid fuel for space launch vehicles, lifting a ban placed by Washington on its important Asian ally on suspicions that the technology could contribute to larger missiles and a regional arms race. Other remaining constraints were dropped by the US last year, allowing South Korea to produce missiles with unrestricted ranges.
North Korea, on the other hand, recently announced that it has conducted tests for spy satellite cameras. It has launched two Earth observation satellites in recent years, but analysts have contested whether they ever relayed photographs since there is no evidence that they did.
South Korea's latest rocket launch prompted no apparent response from North Korea. The decision by the US to relax missile limitations on South Korea was previously described by Pyongyang as an indication of Washington's hostile strategy against North Korea.