US-origin stealth F-35 jets and European-origin Eurofighter Typhoons of the British Royal Air Force will run on alcohol or household waste. According to the latest reports, the UK will switch to sustainable fuel to run aircraft like F-35s and Typhoons in order to meet the country's  'zero carbon emission' target by 2050.
The move is part of the UK Defense Ministry's ambitious plans of replacing as much as 50 percent of specific jet fleets' fuel with renewable, recycled "drop-in" fuel sources.
The move is in tandem with the nation's push for carbon-neutrality by 2050 and is followed by many other countries across the world in light of the official climate emergency announcements.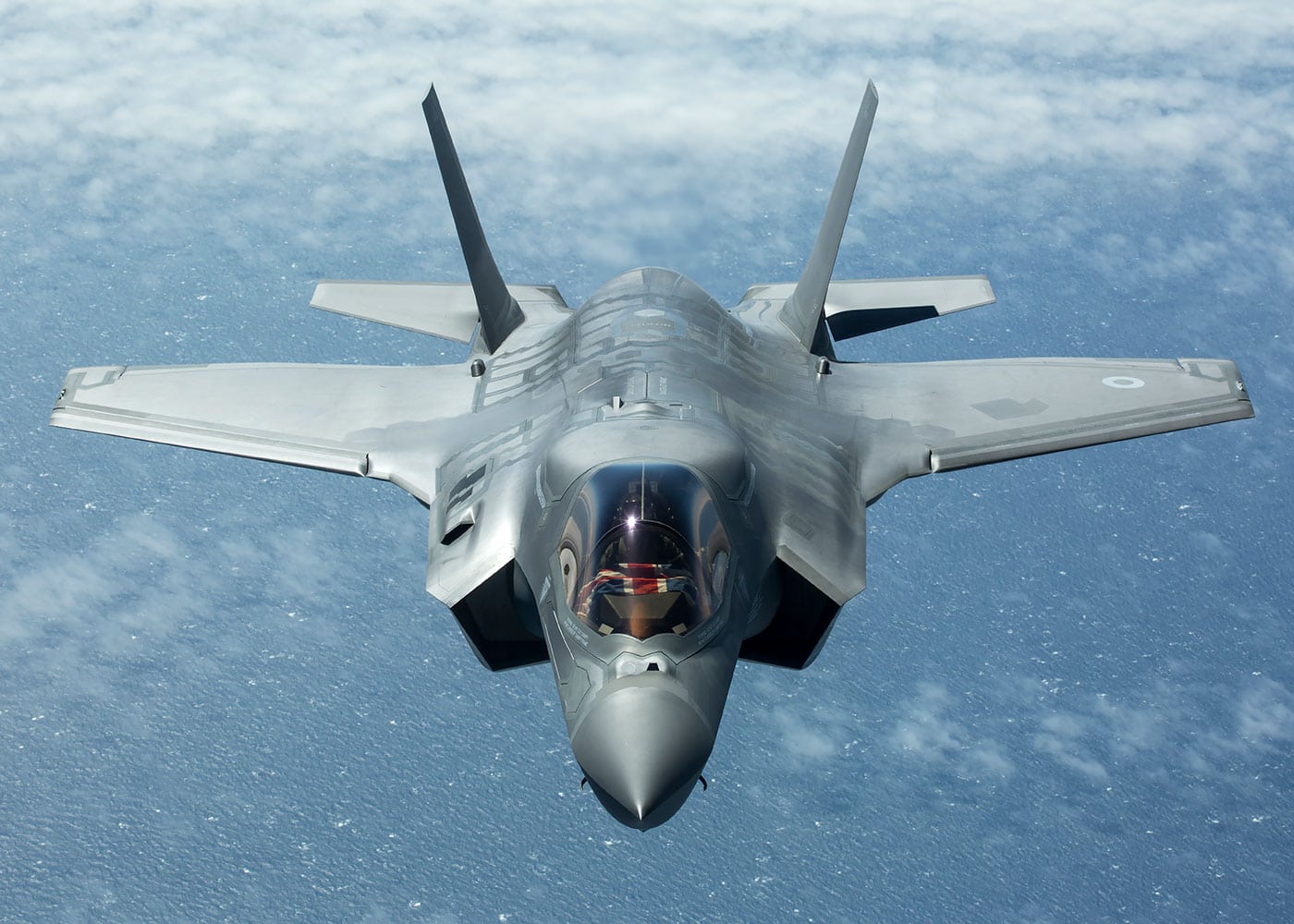 Apart from the fifth-generation Lockheed Martin F-35 Lightning IIs, aircraft such as Eurofighter Typhoon and the AgustaWestland AW159 Wildcat military helicopters will also run on sustainable fuel.
The drop-in biofuels, also known as renewable hydrocarbon biofuels, are produced from biomass sources through a variety of biological, chemical, and thermal processes.
These sources are chemically identical to diesel, petroleum, or jet fuel, and include hydrogenated fats and oils, wood waste, alcohol, sugars, household waste, biomass, and algae.
The fuel sources can be used in existing engines and infrastructure and they meet the American Society for Testing and Materials (ASTM) fuel quality standards.
The step to change the aviation fuel standards by the British Defense Ministry comes on the back of new fuel norms in the aviation sector.
The change in standards is likely to cause a significant reduction in emissions while also improving the department's carbon footprint.
As per estimates, the substitution of 30% of conventional fuel with an alternative source could lead to CO2 emissions being reduced by around 18%. Apart from that, the use of diverse and readily available materials such as grass and food scraps will prevent the waste from being sent to landfill sites.
In a statement, UK Secretary of state for Defence Ben Wallace highlighted exactly how his country is taking effective steps in reducing carbon emissions.
"The UK is leading the way in sustainability and by refining our aviation fuel standards we are taking simple yet effective steps to reduce the environmental footprint of defense. As we strive to meet this government's Net Zero carbon emissions target by 2050, it is right that we step up to spearhead these positive changes across both military and civilian sectors," he added.
Doors Still Open For India To Co-Develop 'Tempest' Sixth-Gen Fighter Jet With The UK
The move will open doors for thousands of military as well as civilian aircraft to be fuelled with Sustainable Aviation Fuels (SAFs) across the globe.
SAFs are a type of drop-in fuel that enables a reduction in net life cycle carbon dioxide emissions as compared to conventional fuels.
Moreover, in terms of the standards of fuel usage, the UK not only influences a bunch of NATO nations but also the civil and commercial airlines within its nation. As a result, the same standard for fuel usage could be offered in commercial aircraft.
According to the British Secretary of State for Transport Grant Shapps, the use of sustainable fuel across all forms of transport will aid the nation in achieving its carbon neutrality target. "Making all forms of transport more sustainable is critical if we are to meet our ambitious Net Zero target," he said.
"From powering RAF jets to the passenger planes which get us from A to B, sustainable fuels will play a huge part in decarbonizing aviation and I'm excited to explore the possibilities as we make transport cleaner, greener, and more efficient."
---
Follow EurAsian Times on Google News