To wean India away from Russia, the US appears to be planning to provide military aid worth $500 million to strengthen security ties between the two countries, reported Bloomberg, citing sources familiar with the matter. 
Despite India's reluctance to criticize Russia for its attack on Ukraine, the move is part of President Joe Biden's administration's bigger push to woo India as a long-term security ally, a senior US defense official told the media outlet.  
According to the report, the package under discussion might include up to $500 million in foreign military finance. It will make India one of the top receivers of such aid after Israel and Egypt.
However, it is unclear when the deal will be announced and what weapons will be included.
Since the war between Ukraine and Russia began, India has abstained from voting whenever the Ukraine issue has come up for a vote in the United Nations.
India has justified its abstentions by stating that it is neutral. However, New Delhi's strong defense collaboration with Russia is seen to be preventing it from taking sides.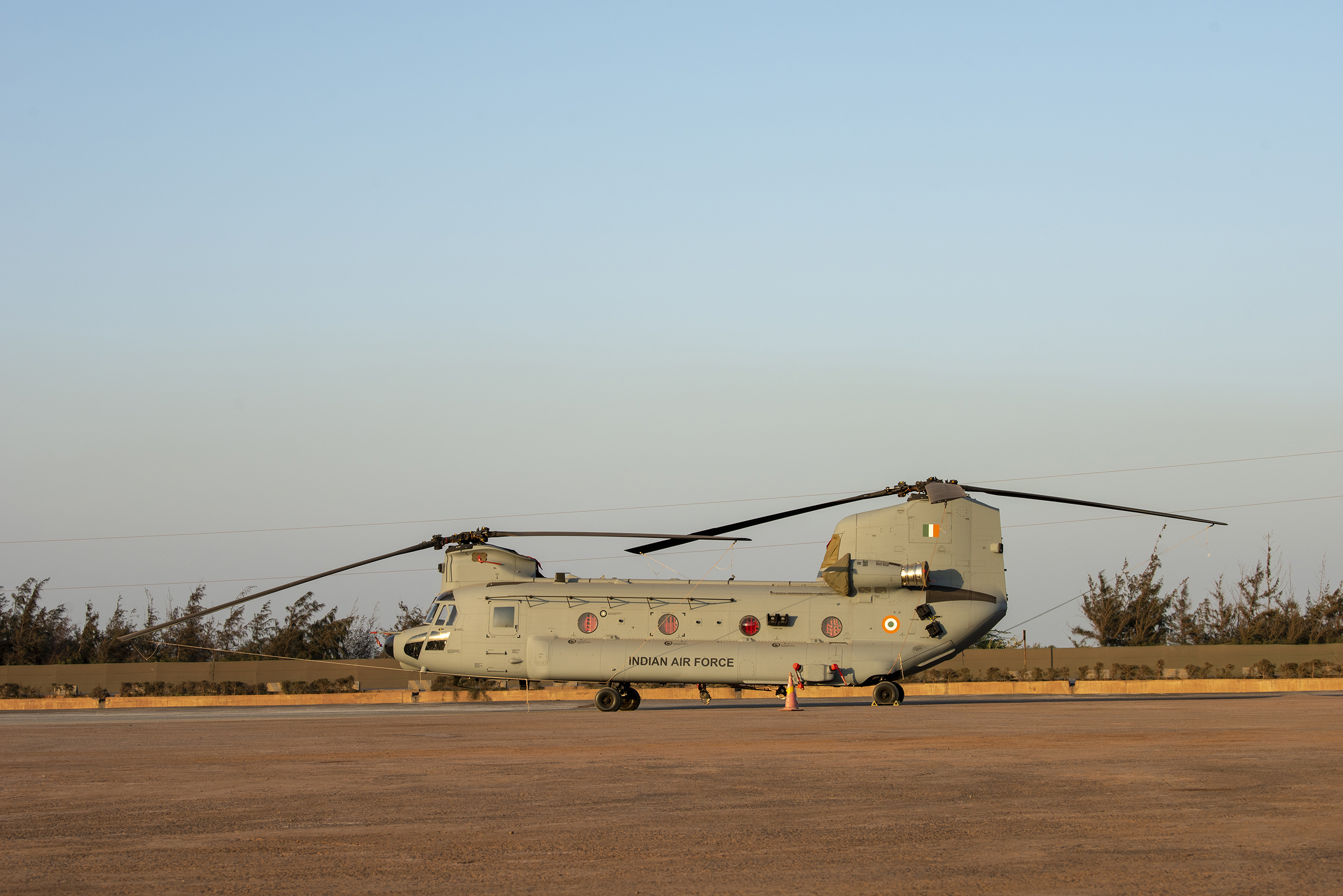 The US official also said that it is cooperating with other countries, particularly France, to ensure India has the technology it requires. He went on to say that India is already diversifying its military systems away from Russia, but Washington wants to assist in making that process faster.
According to the official, the primary difficulty remains to determine how to equip India with important platforms such as fighter jets, naval ships, and combat tanks, who added that the administration is hoping for a solution in one of these fields.
While the anticipated package would have little impact on the multi-billion dollar defense deals, it would still be a significant gesture of cooperation between the two countries. 
Efforts To Reduce India's Reliance On Russia
India was the largest arms importer between 2017 and 2021, according to the Stockholm International Peace Research Institute's (SIPRI) report, "Trends in International Arms Transfers, 2021," accounting for 11% of total world arms imports. The majority of it was from Russia.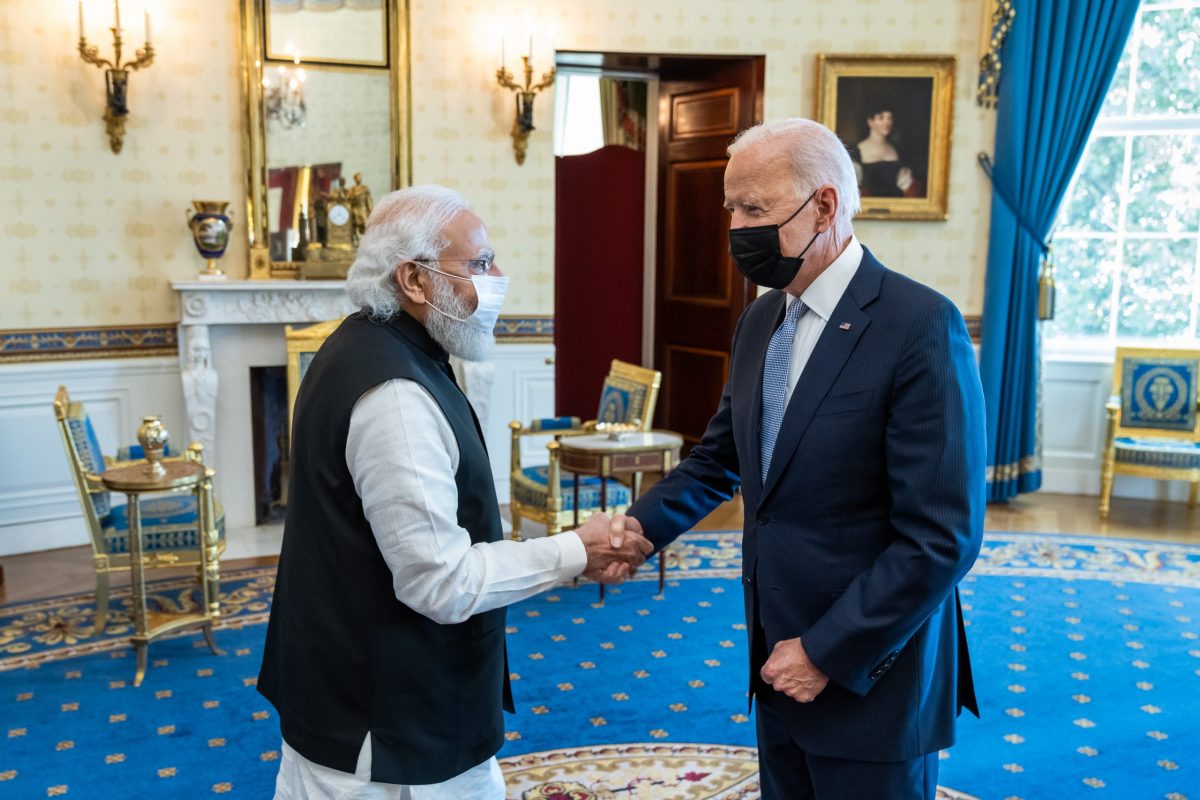 Even though India's proportion of Russian arms shipments has decreased from 69% between 2012 and 2016 to 46% between 2017 and 2021, Moscow remains India's largest arms supplier. The decrease in Russian imports is accompanied by an increase in defense imports from France, the United States, and Israel.
The pressure on India to denounce Russia was further increased after Russia invaded Ukraine. As the United States, Europe, Australia, and Japan imposed economic sanctions on Russia, India remained neutral, prompting Western media to blame Delhi for continuing to import discounted Russian oil.
While the US and its allies were initially upset with India, they have tried to court New Delhi as a critical security partner, notably in the Indo-Pacific region, against China.
Britain recently pledged to assist India in transferring advanced technology to produce combat jets, as previously reported by the EurAsian Times. It was viewed as the West's first solid attempt to disassociate India from Russian armaments.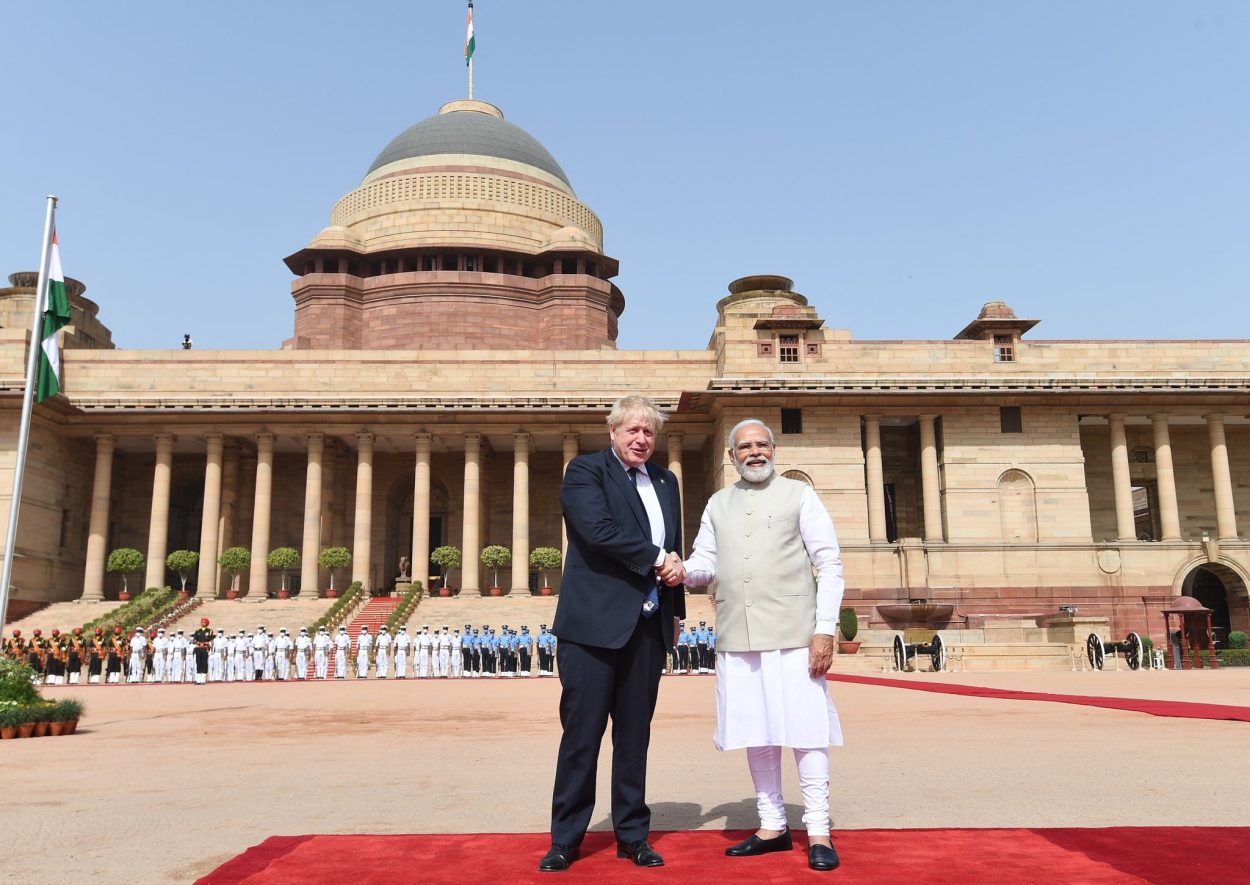 In April, US Defense Secretary Lloyd Austin, Secretary of State Antony Blinken along with Indian Defense Minister Rajnath Singh, and Foreign Minister S Jaishankar spoke at a news conference regarding China. 
"We're doing all this because the United States supports India as a defense industry leader in the Indo-Pacific and a net provider of security in the region," Austin said. "And we all understand the challenges that we face there. The People's Republic of China is seeking to refashion the region and the international system more broadly in ways that serve its interests."
Meanwhile, the US has also indicated that it is not interested in punishing New Delhi over its decision to buy Russia's S-400 missile defense system. India is likewise working on expanding its domestic defense sector and becoming self-reliant.
For instance, in March 2022,  India announced that 107 defense items would be subject to a phased import ban. This prohibition will take effect between December 2022 and December 2028.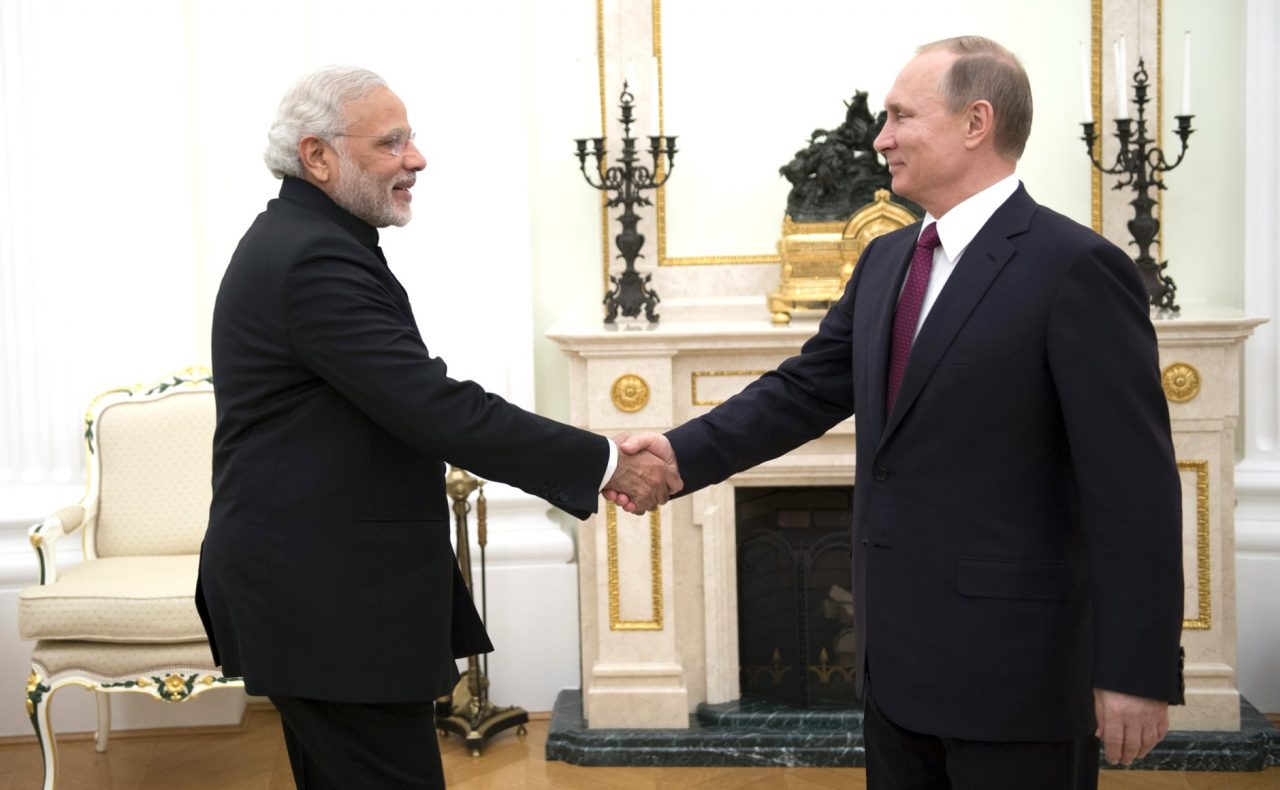 Several Russian defense items, including components for T-90 and T-72 tanks, BMP-II infantry combat vehicles, warships and submarines, and anti-tank missiles, will be prohibited.
Nevertheless, the complete separation from Russia seems to be unattainable at this point. Although, India has prioritized its geopolitical interests that necessitate stronger engagement with Western nations. 
Will US Put India & Israel In The Same Bracket?
Since the Second World War, Israel has been the biggest recipient of US foreign aid. According to a BBC report, Washington provided $3.8 billion in aid to Israel in 2020, most of which was military assistance.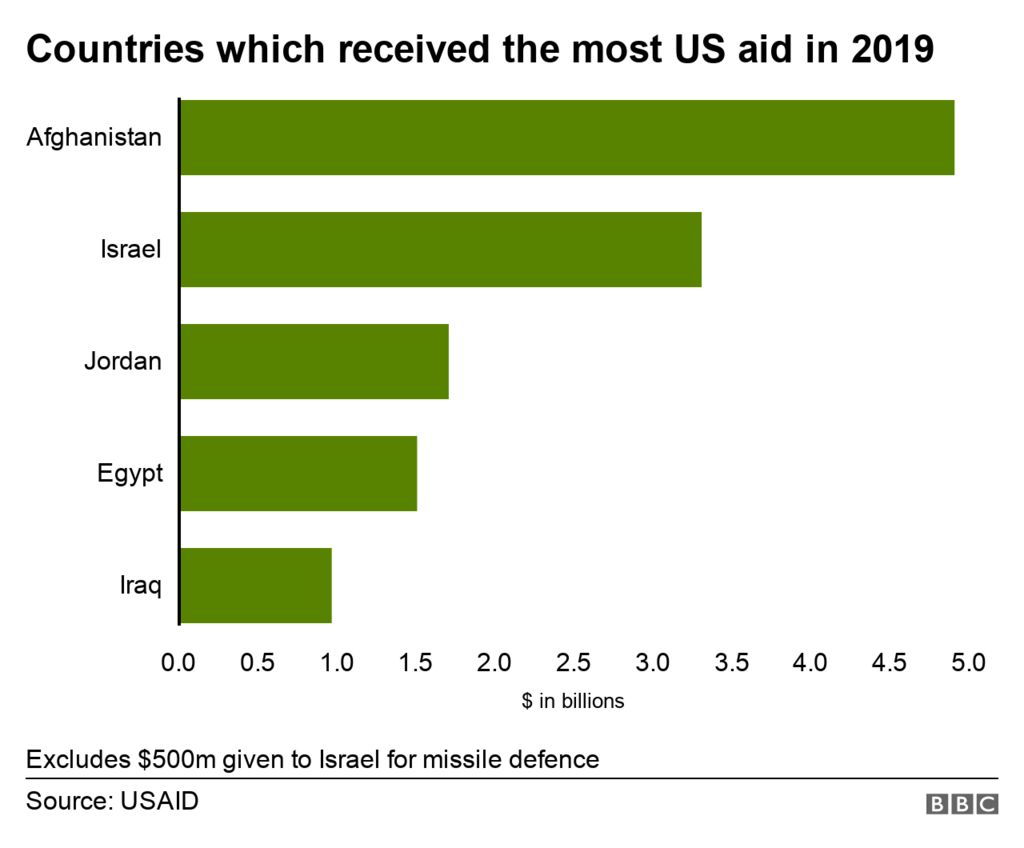 Over the years, all US administrations have assisted Israel to become one of the most powerful militaries in the world and the mightiest in the region – the Middle East.
With the help of US aid and support, Israel has purchased 50 F-35 combat aircraft – considered the most advanced fighter jets on the planet, giving the Jewish nation complete dominance over others in the region.
Israel also bought eight Boeing KC-46A aircraft from the US. These aircraft are capable of refueling fighter jets like the F-35s mid-air. The deadly combo of F-35 jets and Boeing aircraft can help Israel launch long-distance attacks, for instance, on Iranian nuclear sites, without the need to land anywhere.
As part of the American commitment, the Jewish nation and the US have spent millions collaborating on developing advanced military technology. Israel is seen by the US as a critical military ally in the Middle East and Washington could be planning a similar role for India in the Asian region, an expert talking to EurAsian Times said.
With Washington pursuing stronger defense ties with India, it appears that the US eventually aims to pull New Delhi from the Russian clutches and make them part of the anti-China alliance that India has been reluctant to join, the expert who did not wish to be quoted said.
Ideally, Washington would want India to be the Israel of Asia, a dominant military power that can keep a tab on ever-growing China. What would be the final offer from the US remains to be seen, but India could have a long wish list from the US, including F-35 stealth fighters, MQ-9 Reaper Drones etc.