Russia will start the serial production of the fifth-generation combat fighter jet – Checkmate in 2027, Rostec CEO Sergei Chemezov said at a meeting with President Vladimir Putin.
The first flight model should be created around 2023-2024.
"We plan to start producing it in series in 2027," Chemezov said.
The aircraft is being created at the corporation's own expense, without attracting budget money, he noted.
Checkmate is Russia's first single-engine aircraft of the fifth generation, created by Sukhoi, part of Rostec's United Aircraft Corporation. The fighter was presented in July 2021 at the MAKS-2021 aerospace show. The key features of the machine are stealth technology, low cost per flight hour, open architecture and high performance in terms of cost-effectiveness.
Serial production of heavy attack drones Okhotnik for the Russian Defense Ministry will begin in 2023, Chemezov said.
"Its distinguishing feature is a flat engine nozzle. The new technical solution has made the aviation complex less visible to radars. In addition, a new ground control center is being created for the drone. In 2021, the first flight model was rolled out, and in 2023 we will begin to mass-produce and supply the Ministry of Defense," the head of Rostec said.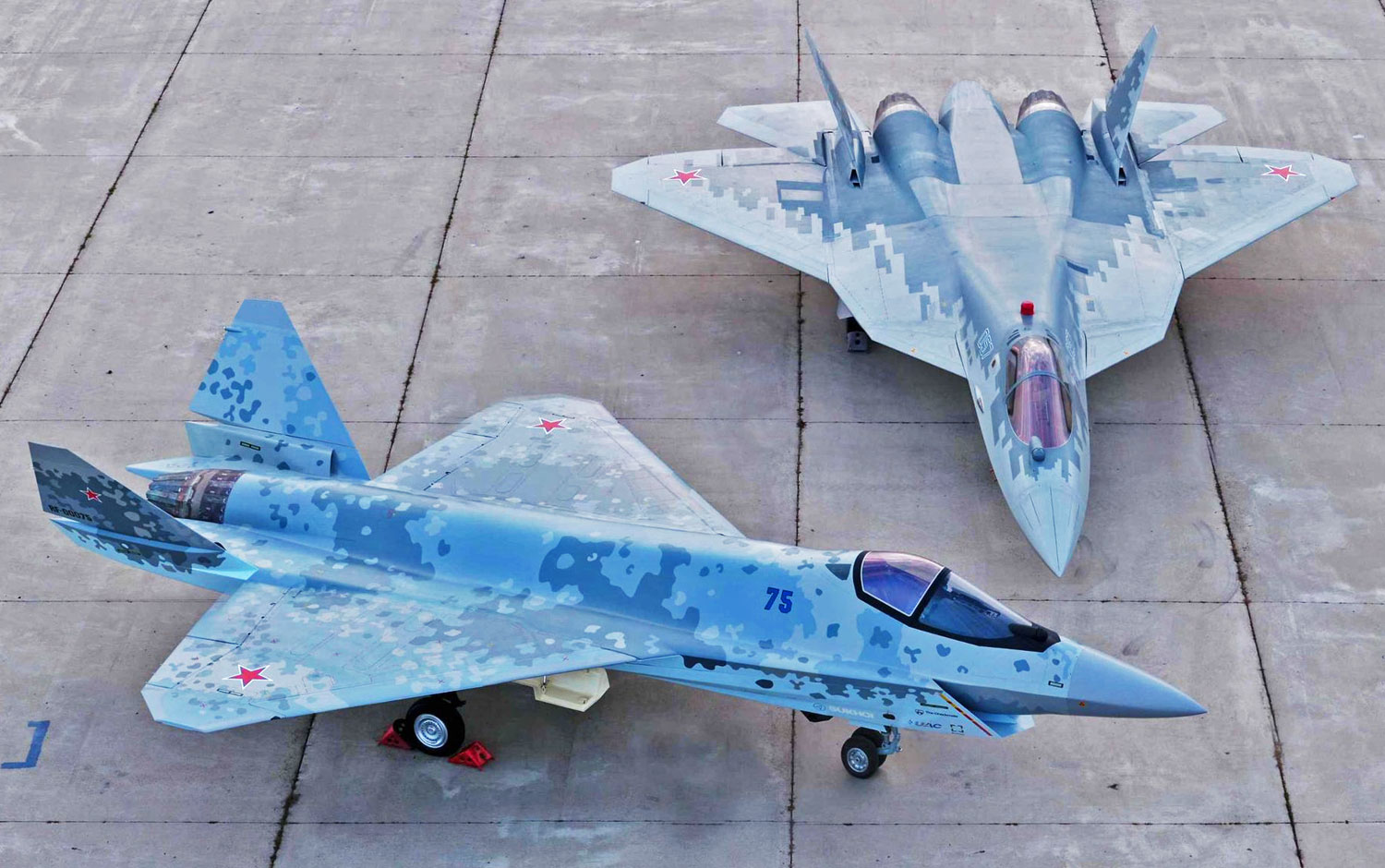 The Sukhoi Design Bureau developed the attack unmanned aerial vehicle – Okhotnik. Its length is 14 meters, the wingspan is 19 meters, and the takeoff weight is over 20 tonnes. The drone was made according to the "flying wing" scheme with the use of materials that reduce radar visibility.
Big Defense Exporter
Meanwhile, Russian Deputy Prime Minister Yuri Borisov said that Russia accounts for about 20% of the world arms market, with a total order portfolio of about $50 billion,
"The United States is in first place with 39% of the total world arms market share, while Russia, with a much smaller military budget, has steadily held a share of about 20% of the world market for many years with a large lead over France, which holds a share of 11%," Borisov said at an educational marathon in Moscow.
According to Borisov, India, China, Algeria and Egypt are the main importers of Russian arms. The package of orders for many years ahead is about $50 billion, with annual arms export worth from $14 billion to $15 billion, Borisov added.
"This is quite a serious revenue stream. I think that after the export of hydrocarbons, food and wheat, it is the third constituent part of our export revenues," the official said.
The Russian Checkmate, the prototype of which was presented at the MAKS-2021 air show in the Moscow region, could be in demand in the Middle East, North Africa and Southeast Asia, Russian Federal Service for Military-Technical Cooperation Director Dmitry Shugayev had said earlier, which could further boost Russian revenues, amid crippling Western sanctions.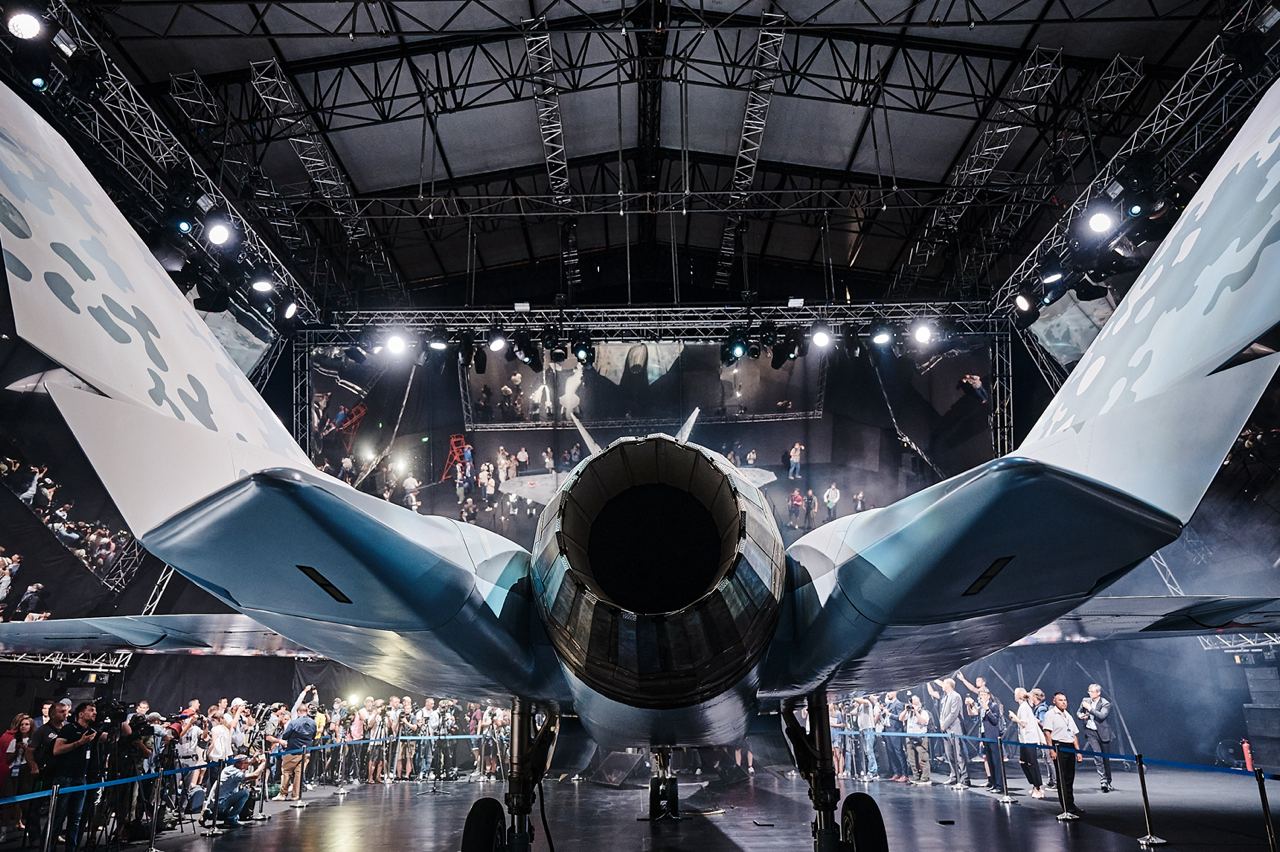 "The Middle East may be highly interested, as well as countries of Southeast Asia and North Africa," Shugayev told reporters at the air how.
Single-engine fighters are cheaper and more competitive and are designed to perform light fighter aviation tasks, the defense cooperation agency chief added, emphasizing that price will be one of the competitive advantages of the new combat aircraft.
"Objectively, capabilities of top items [such as Su-57 fighter] are not always really needed, this may be simply redundant," Shugayev had said.
Rostec state corporation is developing Russia's first fifth-generation lightweight multi-role fighter with one engine. The new aircraft will have reduced radar visibility and high maneuverability and use elements of artificial intelligence.