US President Joe Biden, during a recent call with Finnish President Sauli Niinisto, said that Finland's decision to procure F-35 fighter jets provides a strong foundation for closer defense ties between the two nations, the White House said in a statement.
MUST READ: UAE Threatens To Cancel $23 Billion F-35 Fighter Jet Deal With The United States Over 'China Factor'
"President Biden welcomed Finland's selection of the F-35 for its next fighter jet, noting this procurement would provide a strong foundation for even closer bilateral defense ties for years to come," the White House said on December 13.
Finland chose the Lockheed Martin F-35A aircraft from a list of five contenders, which included the Boeing F/A-18E/F Super Hornet, France's Dassault Rafale, the Eurofighter Typhoon, and Sweden's Saab Gripen.
The contract includes 64 F-35A Block 4 multirole aircraft, a vast and diverse armament package, critical training and maintenance solutions, as well as other related equipment and sustainment services, as previously reported by the EurAsian Times.
Finland Selects the F-35

The Finnish government chose the F-35 as the winner of the HX Program. By selecting the F-35, Finland gains a significant capability to ensure stability in the region. pic.twitter.com/mcjY5WMm1z

— F-35 Lightning II (@thef35) December 10, 2021
With Finnish air bases vulnerable to attacks, the country makes use of its highway as takeoff and landing strips and the F-35 is claimed to be the most suitable for this role. This is indicative of the viability of the F-35 fighters, despite their high costs.
The export value of the fifth-generation stealth fighter has increased with more and more partners and friendly countries choosing this platform.
Vice Admiral Mathias W. "Mat" Winter, Director of the Joint Strike Fighter Program, had informed US senators that "future possible Foreign Military Sales customers for the F-35 include Singapore, Greece, Romania, Spain, and Poland", according to Aviation Geek.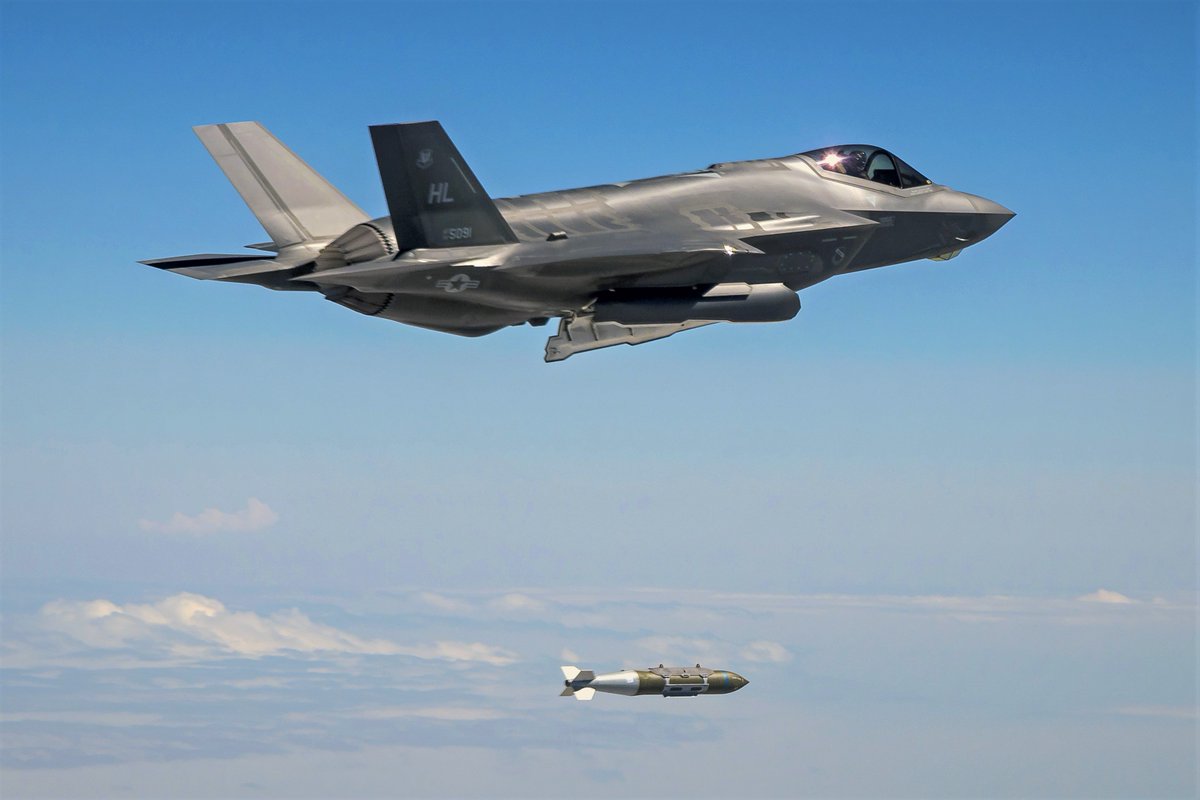 Many countries, including the United States, are currently using or planning to use the F-35. Apart from the US, the original consortium comprised the United Kingdom, Italy, the Netherlands, Australia, Norway, and Denmark. The six additional foreign buyers are Israel, Japan, South Korea, Belgium, Poland, and Singapore. Finland and Switzerland have recently concluded deals with Lockheed Martin.
It is not a coincidence that the majority of these countries are in western Europe and would be able to respond quickly to Russian aggression. This, by design, creates a deterrence.
The advanced functions performed by the aircraft, especially its stealth characteristics seem to have been the major attraction for countries that have chosen F-35 over and above other available options.
New, Potential Buyers Of F-35s
Before Finland, Switzerland selected Lockheed Martin's F-35 Joint Strike Fighter to replace its outdated F-5 Tiger and F/A-18 Hornet fleets.
Switzerland had at the time announced that it was going to purchase 36 F-35As, the standard variant, for the program, citing unmatched performance, production support, and cost benefits of adding the conventional takeoff and landing Lightning II model to its inventory. It outperformed the F/A-18E/F Super Hornet from Boeing, the Eurofighter Typhoon from Airbus, and the Rafale from Dassault.
At least 50 F-35 fighter jets have been sent to allies such as the UK, Norway, Italy, the Netherlands, and Denmark, with dozens more on the way around Europe.
Lockheed Martin and the US government have been pitching these fighters to various countries in Europe, according to Janes. Where countries like Greece have expressed its intent to buy about 50 F-35s, there are others that have been dilly-dallying on the deal like Spain.
Greece is reported to have been unable to proceed with the deal to its fiscal issues but has been in talks with the manufacturer since 2019.
The last F-35 Fast Facts of 2021 are live! The power of @theF35 is real and provides our customers with the capabilities to meet their missions every time. https://t.co/bOUQF0fBH4 pic.twitter.com/UtYwjeprdz

— Bridget Lauderdale (@lauderdale_l) December 2, 2021
Canada, a close American ally, is also a potential buyer of the F-35 joint striker. In November this year, after rejecting the Super Hornets, Canada has inched closer to the F-35 deal as there are only two contenders in the fray now, the other being Saab Gripen.
Canada has reportedly announced that it plans to make a decision on a deal valued up to C$19 billion ($15 billion) next year. Meanwhile, Lockheed has been aggressively and consistently been pitching its fighter to the Royal Canadian Air force.
Moving further east in Europe, Poland completed its fighter acquisition program in January 2020, when the US and Polish governments signed a Letter of Offer and Acceptance (LOA) for 32 F-35A conventional takeoff and landing (CTOL) variant jets, with initial deliveries beginning in 2024 and in-country deliveries beginning in 2026.
The Czech Republic is also looking for new fighters, and some feel that the F-35 is simply too pricey for the country's budget constraints. According to some reports, the country may need as many as 40 planes, which seems excessive for a country with a much smaller fleet.
Saab, which is offering 24 of its JAS 39C/D or newest JAS 39E/F models, and Lockheed Martin, which is offering 18 F-16V Block 70/72s or F-35As, are the two leading bidders for new Czech fighters.
To Be Or Not To Be
There are some, which are still undecided over the fifth-generation American stealth fighter. Spain was reported to have pulled the plug on procuring F-35s in November this year.
This development came after it announced that it was fully invested in its Future Combat Aircraft System (FCAS), a program which it has been keenly pursuing alongside its partners, France and Germany.
Another country, the United Arab Emirates which is a close trading and defense partner of the United States too has been awaiting its F-35 fighters, almost a year after the deal for these advanced jets was signed between UAE and Trump administration.
The United States has since dragged its feet on the deal due to increased bonhomie between the UAE and China. The deal, as per the latest reports, appears to be dead.
Turkey, a major NATO ally, was expelled from the F-35 consortium by the Trump administration. As Ankara decided to go ahead with the purchase of the Russian S-400 defense systems despite American warnings, sanctions under CAATSA were imposed on it. Subsequently, Turkey was cut off from the Joint Strike Fighter program.
However, there are some positive developments expected on the F-35 deal as both sides have been holding talks regarding the matter.
The F-35 isn't just a fighter with superior strike capability. Its lethality, resilience, and adaptability are what make it so valuable to partners and buyers, says Lockheed Martin. It is 10 times more effective than other fighters in gathering intelligence, reconnaissance, and surveillance (ISR).
Furthermore, it is capable of focusing so much energy on relevant frequencies that adversary radar and communications are disrupted. In a nutshell, it's seen as an unrivaled force multiplier, which is why advanced nations are turning to F-35s to further strengthen their air forces.