On December 30, Taiwan's 100th upgraded F-16V (Viper) fighter jet reportedly touched down at a base in Hualien County amid the increased activity of Chinese warplanes near the island nation. 
Taiwan is currently upgrading 141 F-16A/B jets into F-16Vs and has ordered 66 new F-16Vs with enhanced avionics, missiles, and radar systems to counter China's Air Force, including the J-20 stealth fighters. 
On December 30, the Liberty Times reported that the 100th fully upgraded fighter, serial number 6673, landed at Hualien Air Force Base. After completing its third and final test flight at the Aerospace Industrial Development Corporation (AIDC) in Taichung, the aircraft was flown to the airbase. 
The modifications are made as part of Taiwan's Feng Zhan (Phoenix Rising) project. With the delivery of the 100th modified fighter jet, only 41 Taiwanese Air Force F-16A/B jets remain to be upgraded.
Furthermore, the last single-seat F-16A "Fighting Falcon" scheduled for the upgrade was reportedly delivered to the company on December 29. The project is expected to be completed in 2023.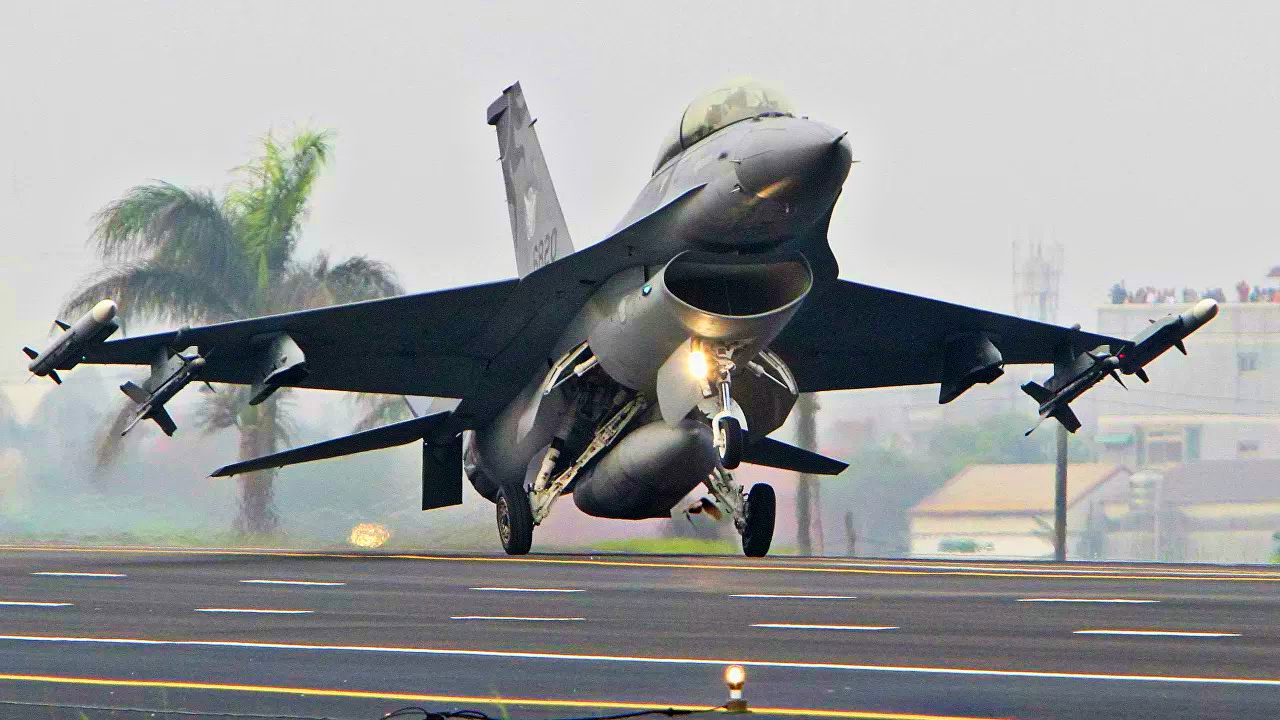 The upgraded jets will be stationed in either Hualien or Chiayi. 
The People's Liberation Army Air Force (PLAAF) of China often sends its aircraft across the Taiwan Strait's median line or into Taiwan's air defense identification zone (ADIZ). Taiwan's Air Force has been compelled to dispatch fighter jets to warn off Chinese planes and monitor their movements. 
On December 25, 71 PLAAF aircraft appeared in the vicinity of Taiwan. China said that the "strike drill" and "combat patrols," which also included fighter jets and drones, were in response to "provocation" and "collusion" between the US and Taiwan.
Chinese pressure on the self-governing island has been steadily increasing in recent years. Since US House Speaker Nancy Pelosi visited Taiwan in August, tensions between Beijing and Taipei have been exceptionally high. 
In response to her visit, the PLA organized massive military exercises across the island. As relations deteriorated, Beijing intensified pressure on Taiwan through military, political, and economic measures. 
This year has seen over 1,700 intrusions from China, compared to 969 in 2021 and 146 in 2020. The Taiwanese government says it wants peace but will defend itself if necessary. 
Taiwan's F-16V Jets
The F-16V (Viper) is the most advanced model of the Fighting Falcon multirole fighter jet, equipped with a powerful radar that can simultaneously identify up to 20 targets.
The F-16Vs can be outfitted with Raytheon Technologies Corp's sophisticated AIM-9X Sidewinder air-to-air missiles. However, there is a substantial gap between the Taiwanese and Chinese air forces.
China has about 1,500 fighters in its inventory, whereas Taiwan possesses nearly 400 aircraft, including outdated F-5 and Mirage 2000 jets, locally produced F-CK-1 aircraft, and US-supplied F-16 aircraft.
The Viper is equipped with sophisticated electronic warfare technologies, improved weapons, accurate GPS navigation, and automatic collision warning. The F-16V can carry higher fuel and ordnance loads thanks to its more durable landing gear.
The aircraft can be outfitted with AGM-84 Harpoon, AGM-88 HARM, AGM-154 JSOW, and SLAM-ER missiles. The SLAM-ER missiles are effective long-range precision strike weapons with a 170-mile range. 
This is the first weapon of its kind to be equipped with an operational "Automatic Target Acquisition" capability, allowing it to fly to its target using only GPS inputs automatically. The ROCAF has ordered 66 brand-new F-16Vs with modern avionics, missiles, and radar systems to counter Chinese aircraft.
However, several defense experts said that Taiwan's defense strategy is beginning to place less emphasis on its fighter aircraft. Drew Thompson highlighted Taipei's new tactic in a piece for War on the Rocks published in 2018. 
He emphasized how, in 2018, Taiwan's then-chief of the military, Adm. Lee Hsi-ming, quietly proposed the Overall Security Concept, a radical new defense policy for Taiwan. Taiwan's new defense strategy incorporates an asymmetrical defense approach to maximize its defensive advantages and strikes an invading force when it is most vulnerable.
That being said, F-16s have an impressive kill record against Russian-made fighters, most of which are operated by China. Taiwanese Vipers, if they manage to survive the initial assault, would be lethal to both the Chinese Air Force and Navy, as F-16s are also fitted with powerful anti-ship Harpoon missiles.