F-16 Viper – Taiwan's Air Force has inducted what is seen as its most modern fighter jet squadron to bolster the island's defense. The move of inducting F-16V or Viper assumes significance as it comes at a time when Taiwan is witnessing a massive surge in aerial intrusions involving Chinese warplanes.
On November 18, Taiwanese President Tsai Ing-wen commissioned 64 advanced F-16V "Viper" fighter jets into the service at a Chiayi air force facility.
The jets are among Taiwan's 141 F-16 A/B fighter aircraft, an older variant from the 1990s that will be fully upgraded by the end of 2023.
The upgrade project, according to Tsai, demonstrated the strength of Taiwan's collaboration with the US defense sector. It comes at a time when the island's status has been a key source of friction between the US and China.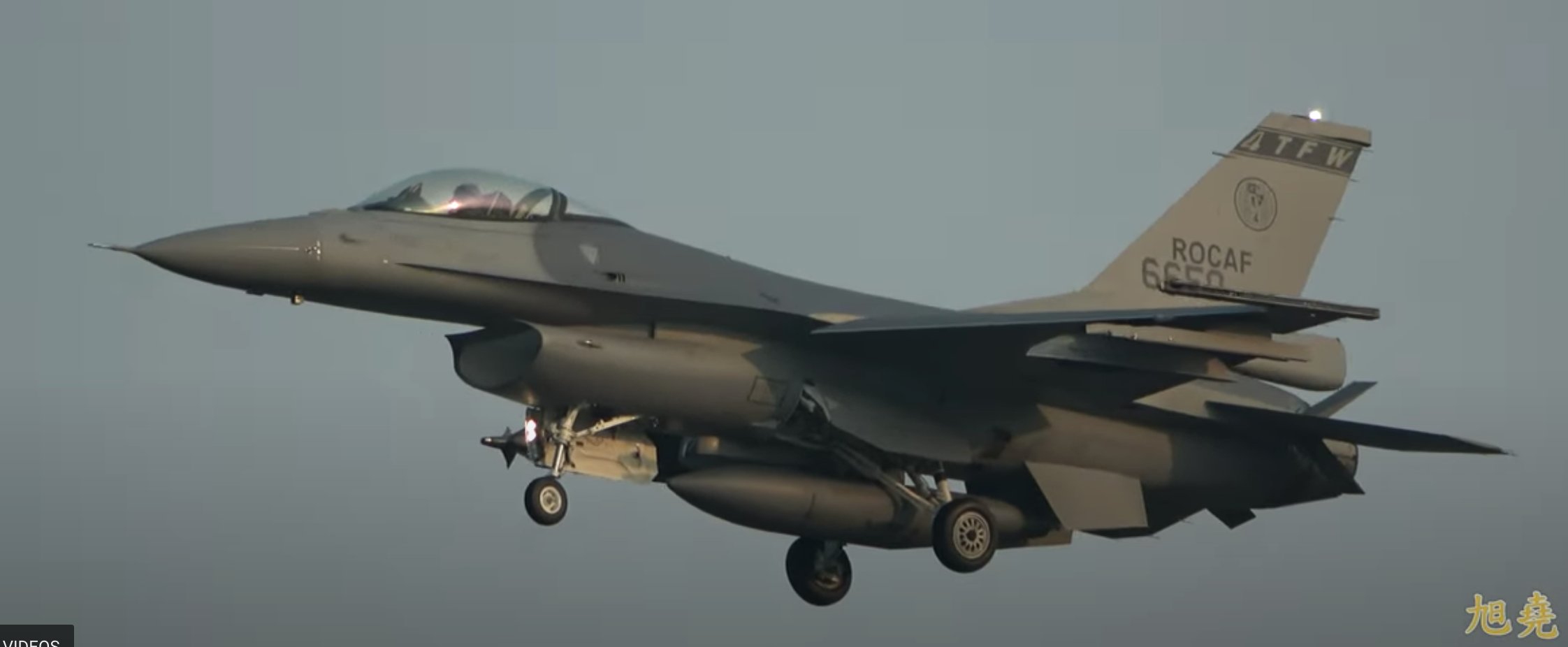 Lockheed Martin had inked a $3.96 billion contract with the Taiwanese air force, officially called the Republic of China Air Force (ROCAF), and plane builder Aerospace Industrial Development Corporation (AIDC) to upgrade the air force's 141 F-16A/B jets to F-16Vs. According to the Air Force, AIDC and Lockheed Martin have upgraded 64 aircraft so far.
Tsai described the development as a significant step forward for the island's aerospace and defense industry. The air force demonstrated the planes by conducting take-offs and landings during the ceremony.
Twelve F-16Vs in three groups performed formation flying, with one demonstrating solo flying skills. The F-16Vs were equipped with a variety of missiles, including AIM-9X Sidewinder air-to-air missiles and AGM-84 Harpoon anti-ship missiles.
Beijing considers Taiwan a breakaway province and is hell-bent on reuniting it with mainland China. With the US throwing its behind Taiwan despite its stated 'One-China Policy', the matter has triggered tensions between Washington and Beijing.
An F-16A of Taiwan AF 5th Wing based in Hualien landing at #CCK AF base in Taichung for upgrading.???✌️
?https://t.co/bcZ13cpCZJ

— Taiwan Military (@TaiwanMilitary) January 8, 2021
Both the US military and Chinese PLA have been flexing their muscles by conducting regular exercises in the region. Additionally, China has been sending its warplanes into Taiwan's airspace at regular intervals in a bid to intimidate the self-governing island.
Taiwan's F-16V Viper Jets
The F-16V is the most advanced variant of the famed Fighting Falcon multirole fighter jet, with a powerful radar that allows it to track up to 20 targets at once.
The Viper also has cutting-edge electronic warfare systems, upgraded armaments, precise GPS navigation, and a capability to prevent collisions with the ground automatically.
Earlier Taiwan had considered purchasing fifth-generation F-35 aircraft from the United States, but the F-16 upgrade was found to be the most effective option in the current situation. In addition, Taiwan's air force has a fleet of roughly 400 fighter jets, including Dassault Mirage 2000 fighters from France and the indigenous AIDC F-CK Ching-kuo.
China, on the other hand, has roughly 1,600 fighters and 450 bombers, with almost half of them based in the eastern and southern theaters bordering Taiwan. China's dominance in fighter aircraft, both in terms of quality and quantity, is seen as tipping the military balance in the Taiwan Strait in Beijing's favor, regardless of any US intervention.
"The F16Vs had more advanced engines and fuel tanks than the preceding F-16As/Bs, enabling them to carry more fuel, fly farther, and get closer to mainland China," Chieh Chung, a national security researcher at the Taipei-based think tank National Policy Foundation, was quoted as saying by South China Morning Post.
In addition to the ongoing upgrades, the ROCAF has ordered 66 new F-16Vs with advanced avionics, armament, and radar systems to better counter China's PLA Air Force aircraft, including the J-20 stealth fighter.
Taiwan AF's newly upgraded F-16V BLK20 conduct elephant walk. pic.twitter.com/GaAGsncIqv

— Taiwan Military (@TaiwanMilitary) August 14, 2021
The Taiwanese F-16 Vipers are equipped with AN/APG-83 Scalable Agile Beam Radar with an active electronically scanned array (AESA) which significantly enhances its range to detect aerial threats.
Additionally, Vipers are outfitted with more robust landing gear, able to take heavier fuel and weapons loads. This will be especially valuable for the F-16 Viper's offensive missions which include a variety of powerful missiles  AGM-84 Harpoon, AGM-88 HARM, AGM-154 JSOW, and SLAM-ER.
Of these, the SLAM-ER missiles with a range of about 170 miles will provide a powerful new long-range precision-strike capability. SLAM-ER is the only weapon of its type with an operational 'Automatic Target Acquisition' capability that is capable of flying automatically to its target using GPS-only inputs.
Despite F-16V being classified as a fourth-gen aircraft, its deployment should worry China's PLA Air Force which operates a 'superior on paper' fifth-gen J-20 stealth fighter and a host of Russian-designed, origin, or re-engineered fighters.
Nitin J Ticku, a defense expert with the EurAsian Times says – one thing is very clear, Taiwan is ready to defend its motherland, and induction of the most powerful variant of F-16 fighter jets will present a formidable challenge to the Chinese Air Force.
Despite the numerical advantage, PLAAF could struggle in a limited aerial clash with the Taiwanese Vipers, but may eventually prevail, if the US does not step in.
The jets are slated to begin arriving in 2023, with the final batch coming in 2026 in Taiwan. This contract would increase the island's F-16 fleet to more than 200 fighters, making it Asia's largest.