To free up more frontline fighters to face China in the Western Pacific and Russia in Europe, the United States military is requisitioning them from the Middle East and compensating by transferring A-10 Warthog attack jets instead.
This, however, contradicts the plans of the Central Command (CENTCOM) that oversees the Middle East and the US Air Force itself. CENTCOM needs some number of high-end jets in the region, in line with their stipulated requirement of at least two-and-a-half squadrons.
Meanwhile, the USAF leadership wants to urgently retire the A-10s and free up funds for other programs.
EurAsian Times reported in September 2021 how, at a broader politico-economic level, continuing to use A-10s aligns with the political goals of many US lawmakers and Senators, who have resisted the USAF's push to retire the aircraft. This is borne out by the fact that the plane's factories and assembly lines are based in their constituencies.
Discontinuing the A-10s would shut down the industries, causing massive job losses and, in turn, impacting the local economies, hurting the politicians' electoral fortunes.
"We're retiring A-10s faster than we originally thought," General CQ Brown, the US Air Force chief of staff, said earlier this month at a defense conference organized by consulting firm McAleese and Associates. This year, the USAF will retire 21 A-10s and reduce its inventory from 281 to 260.
A-10s Unsuited For War Over Sea With China
According to the Wall Street Journal (WSJ), the A-10s, likely to be deployed in the Middle East by April, are part of a broader plan to have "modest" ground and naval forces under CENTCOM.
Confronting Moscow and Beijing will need maximum military resources – air, land, and naval – and the Middle East is gradually calming down, possibly requiring less US intervention.
A-10s otherwise have been assessed to have little to no utility in a war with China, which would predominantly be an air and sea battle. It cannot carry heavier long-range anti-ship or land attack cruise missiles and is possibly more suited for a land war since it is a designated ground attack aircraft.
Being able to take off from short and relatively unprepared runways, it can cause severe damage to a land army with tanks, ground troops, and armored vehicles, which is a likely scenario in Europe if NATO and US clash with Russia.
A similar requirement exists in the Middle East, where US troops are still battling Islamic State (IS) terrorists in Iraq and Syria, "nearly 700 of whom were killed last year," the WSJ quoted the figure from US military records.
"US forces also are trying to deter Iranian-backed militias, which American officials say have carried out 78 attacks against US and coalition forces with drones, rockets, and mortars since January 2021," WSJ said. A-10s are effective against lightly armed militias or "Iranian naval craft."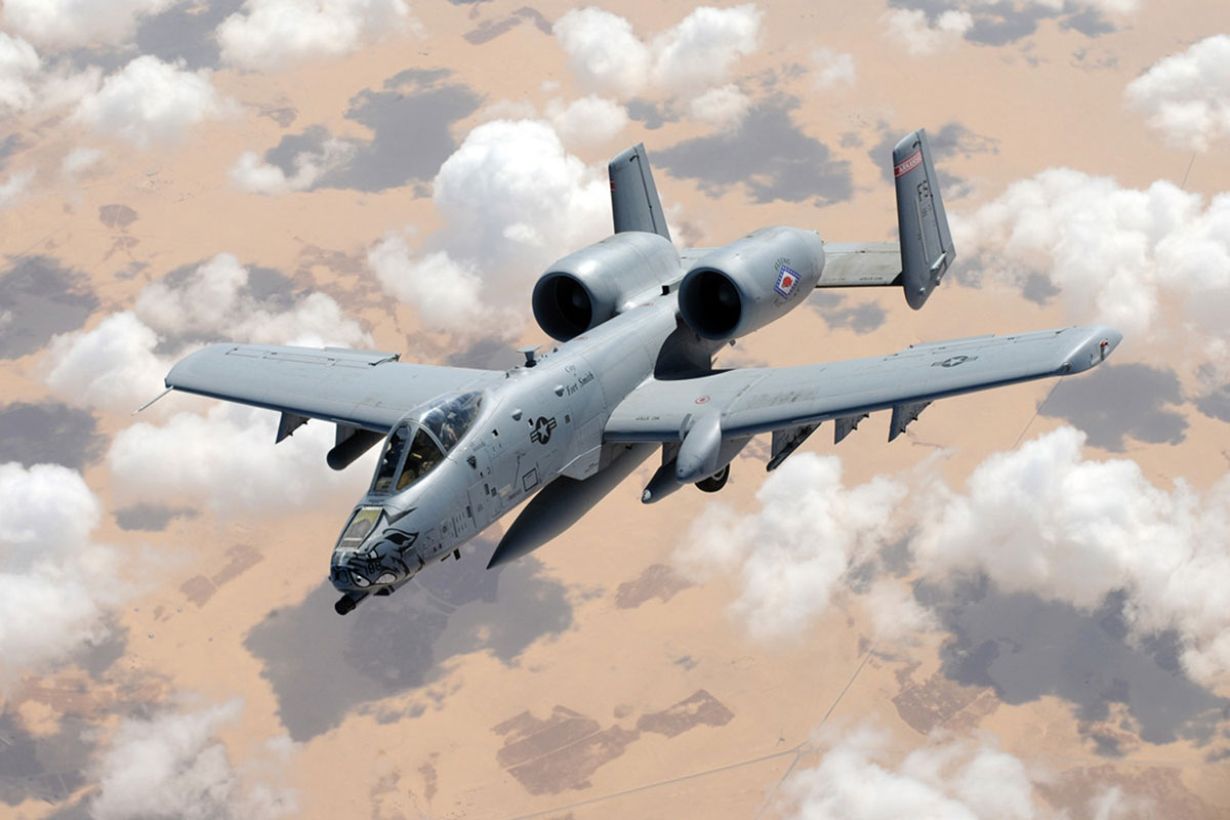 Larger Plan To Focus On Europe, Pacific
Under the new plan, a squadron of A-10s will be based in the Middle East, along with two squadrons of F-15Es and F-16s. A typical American fighter squadron deployed to the region usually consists of nearly 12 planes. With the more modern and multiple fighters being shifted to the Pacific and Europe, tensions in those parts of the world are rising.
The naval components of the broader drawdown from the Middle East, in favor of Europe and Asia, involve only two or three warships in the Arab region but not an aircraft carrier. The CENTCOM's command of a carrier strike group at any given time for several years had led to constant friction with the Indo-Pacific Command (INDOPAC), which had more need for the flat tops against China. Some planners believe it led to the "degradation" of the aircraft carrier fleet.
A carrier had not operated under CENTCOM since August 2021, when the US pulled out from Afghanistan, where the USS Ronald Reagan from the 5th Fleet provided overwatch for the American withdrawal. The Ronald Reagan Carrier Strike Group last operated in the South China Sea (SCS) in July 2022.
This move also comes alongside other US efforts to shore up military basing in the Pacific against China. Trying to secure full access to Philippines military bases in the Itbayat and Cagayan regions as a part of the Enhanced Defense Cooperation Agreement (EDCA), establishing a Marine Littoral Regiment (MLR) in Okinawa and getting Japan and Taiwan to agree to base forward ammunition depots are other areas.
US & Middle East No Longer Need Each Other?
As for the Middle East, a general feeling in the administration over the last few years has been that the region can do with little US military presence, especially after the disastrous Iraq invasion and the Syrian regime change operations.
"We have too often defaulted to military-centric policies underpinned by an unrealistic faith in force and regime change to deliver sustainable outcomes while failing to adequately account for opportunity costs to competing global priorities or unintended consequences," the White House's 2022 National Security Strategy (NSS) stated. Specifically, this was in the section supporting de-escalation and integration in the Middle East states.
With the China-brokered rapprochement between Iran and Saudi Arabia – that also marked Beijing's rise as a peacemaker, much to Washington's chagrin – the region has been predicted to calm down even further.
Riyadh and Tehran's long-running rivalry was the source of many conflicts. With that underlying fissure being addressed, the US can be said to be piggybacking on China's diplomatic achievements to reorient itself militarily.