The F-15, one of the most powerful air superiority fighter jets the US has ever developed, will soon have better GPS signal reception and superior jamming resistance.
---
On September 8, BAE Systems announced that it had been awarded a $13 million contract for cutting-edge GPS technology to shield US F-15E aircraft from GPS signal jamming and spoofing. 
The Digital GPS Anti-jam Receiver (DIGAR), built by BAE systems, a UK-based defense firm, will ensure the safety of military GPS for aircraft operating in unfavorable signal conditions. 
We've received a contract for advanced GPS technology to protect U.S. F-15 Eagle aircraft from GPS signal jamming and spoofing.https://t.co/31RX3ZrNu8 pic.twitter.com/0nJGqA1VFk

— BAE Systems, Inc. (@BAESystemsInc) September 8, 2022
DIGAR incorporates cutting-edge antenna electronics, high-performance signal processing, and digital beamforming, a feature that combines 16 directed beams for improved GPS signal reception and greater jamming immunity. 
The F-15 Eagle is the second US Air Force fighter platform to get DIGAR GPS enhancements. Before that, the F-16 Fighting Falcon also received such enhancements.
DIGAR also offers cutting-edge GPS capabilities for various unmanned aerial vehicles and intelligence, surveillance, and reconnaissance planes. 
"Modern airborne missions require accurate positioning and navigation data, and GPS systems must be able to withstand adversaries' best disruption efforts," said Greg Wild, Navigation and Sensor Systems product line director at BAE Systems. "Our DIGAR antenna electronics are trusted to protect these platforms in contested environments."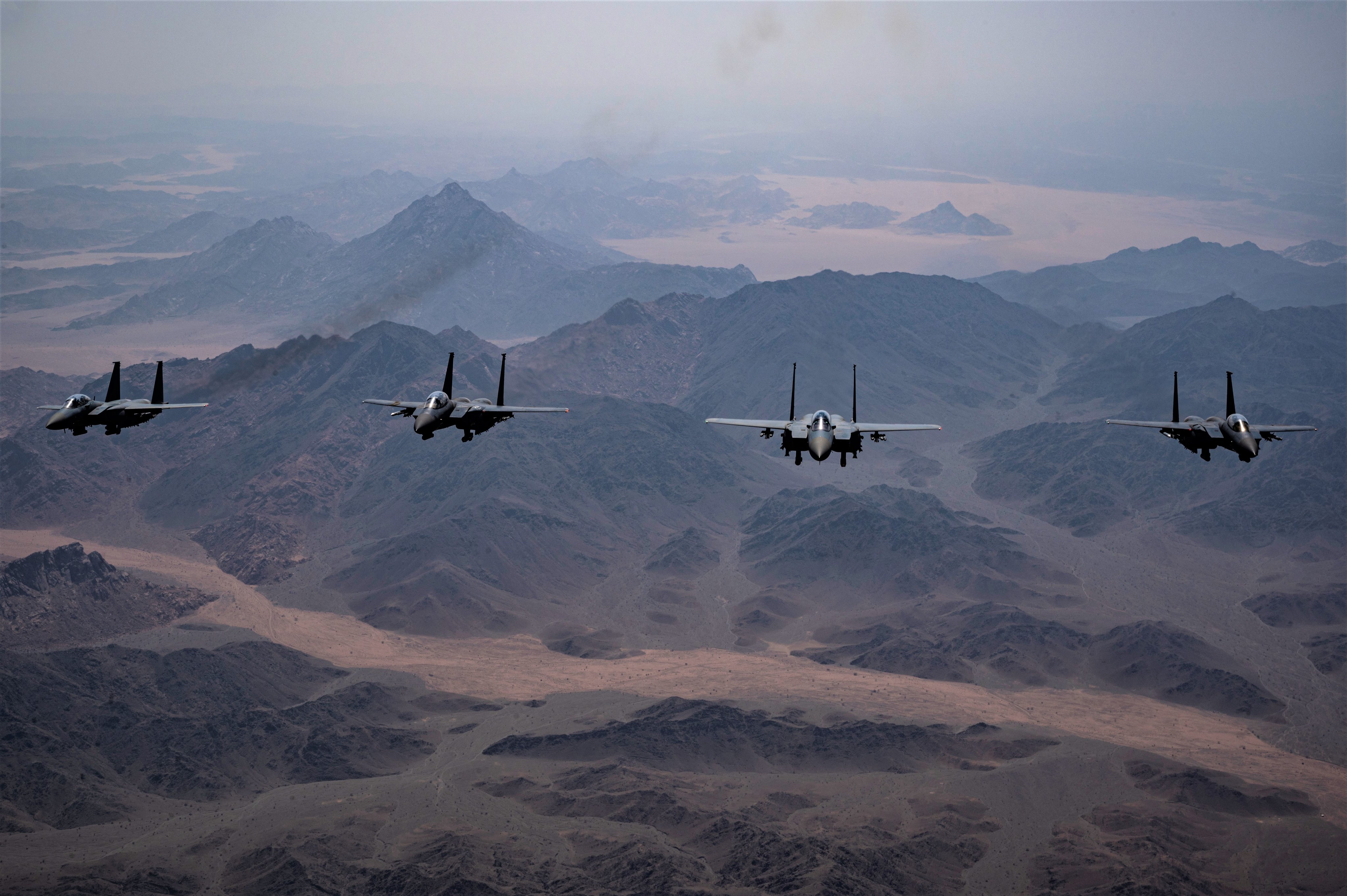 Aside from GPS Anti-Jam devices, the company is currently delivering advanced GPS solutions that are compatible with the next-generation M-Code satellite signal, as well as developing the next generation of receivers to assure dependable GPS for warfighters throughout the land, air, and sea domains, the company said in a statement. 
The military GPS solutions from BAE Systems feature size, weight, and power characteristics that make them appropriate for various applications, including handheld electronics, unmanned aerial vehicles, airplanes, and precision-guided weapons.
With over 100 aerial dogfight victories and zero dogfight losses, the F-15 is regarded as one of the most efficient and capable fighters ever designed. It has an M61 Vulcan Cannon and can fly in all weather. It can also carry a range of air-to-air and air-to-surface missiles. 
BAE To Produce EW System For US F-15 Fighters
Meanwhile, Boeing has granted BAE Systems a contract to develop additional Eagle Passive Active Warning Survivability Systems (EPAWSS) to give US F-15E and F-15EX Eagle aircraft cutting-edge situational awareness and self-defense capabilities.
With the signing of this contract, the EPAWSS production contract value has reached $351 million. The Low Rate Initial Production (LRIP) lot two contracts will begin manufacturing additional EPAWSS systems and spare parts and delivering units for testing and development, the British firm announced on September 7. 
Once received, Boeing will install the EPAWSS on both new F-15EXs and existing F-15Es, giving the aircraft vital electromagnetic capabilities. 
We will produce additional Eagle Passive Active Warning Survivability Systems (EPAWSS) for U.S. F-15E and F-15EX Eagle aircraft, providing state-of-the-art situational awareness and self-defense capabilities. #ElectronicWarfare https://t.co/QqCZsUF8Po pic.twitter.com/tNRobVZ4p6

— BAE Systems, Inc. (@BAESystemsInc) September 7, 2022
"EPAWSS production is growing as the Department of Defense signals the long-term importance of F-15s to the strategic fleet," said Bridget McDermott, EPAWSS LRIP program director at BAE Systems. "These aircraft bring speed, maneuverability, and payload to the fight, and now with EPAWSS, they can better detect and protect against modern threats," he added. 
BAE Systems highlighted that the US Air Force had achieved a "major milestone" by incorporating EPAWSS onto American fighter jets. The manufacturer added that the system considerably increases the F-15's combat efficiency and survivability when operating in contested settings with advanced air defense systems. 
Previously, BAE Systems received a $58 million contract from Boeing in March 2021 to start low-rate initial production (LRIP). EPAWSS will replace the F-15's Tactical Electronic Warfare System self-protection suite developed by Northrop Grumman. This system from the 1970s is "functionally obsolete" and costly to keep up with.
In July, the first two F-15Es of the US Air Force began undergoing upgrades at the manufacturer's San Antonio factory in preparation for the installation of the Eagle passive, active warning, and survivability systems, as previously reported by the EurAsian Times. 
The system is designed to allow the F-15 pilot to find, identify, and jam the enemy's radar while deceiving the opponent about the specific location and direction of the aircraft. 
Due to its wide instantaneous bandwidth and high-speed scan capability, the EPAWSS can detect all RF threat classes, including modern agile attacks and threats with a low chance of intercept.
EPAWSS is just one of many enhancements introduced to the F-15E recently, including the new Raytheon AN/APG-82 AESA radar and a few specialized features like the AN/ASQ-236 "Dragon's Eye" radar pod.
In addition, the system is fully digitalized. It is also physically smaller than the previous system and has the capability of being modified to include new capabilities to counter evolving threats. This is a significant benefit because it will need less upkeep and be more dependable than old technology.