By Neeraj Rajput
Pakistan Army has canceled all military drills and war exercises until this year's end. The reason was not a ceasefire agreement with India or peace and tranquillity on the borders but due to a lack of fuel.
It is evident now political and economic turmoil in the South Asian country has squeezed even the Pakistan Army.
Intel reports accessed by EurAsian Times from across the border have revealed that DG Military Training of the Pakistan Army recently issued a letter to all the field formations and headquarters to suspend all the war games till December. The reason cited is the lack of "reserve fuel" and lubricants." In military terminology, reserve fuel is different from war reserves.
While war reserves are meant for weapons and fuel needed to fight a war for certain days or periods, reserved stores are generally meant for in-house military exercises and war drills.
Even after leaving the FATF Grey List and getting a loan from the International Monetary Fund (IMF), Pakistan is reeling under an acute financial crunch. Adding to the economic turmoil is political instability caused by the arrest of Former Prime Minister Imran Khan (May 9).
Violent protests against the military brass, attacks on army establishments (cantonments and headquarters), and the burning of the flag-house further deteriorated the situation.
Inflation in Pakistan is high, and people are struggling with their daily lives. Riots and deaths have taken place for food items like flour. But the FOL (Fuels, Oil, and Lubricants) prices have pinched Pakistan Army the most.
Fuel prices in Pakistan are already exorbitantly high at 262 per liter (petrol and diesel), while kerosene oil is 164. As such, Pakistan Army cannot procure reserve fuel and other necessary lubricants needed to run a fleet of military trucks, tanks, and other armored vehicles.
"A Pakistani T-80 tank consumes two liters per kilometer," says Colonel Danvir Singh (Retired) of the Indian Army, a well-known expert in Delhi on Pakistan Army-related matters. That is why Pakistan has suspended all the armored and mechanized exercise, he said, speaking exclusively to EurAsian Times.
Pakistan Army consists of 560,000 active soldiers. It has a total of eight corps (roughly composed of 20-30 thousand soldiers), besides other ancillary divisions like SSG (Special Service Groups), which consist of commandos of special forces.
Pakistan Army has many military trucks, small vehicles, tanks, and infantry combat vehicles, which require huge amounts of fuel and lubricants annually.
"It is the science of cost-economy which we as young army officers of Indian Army had also felt during the early 90s when the Indian economy was in tatters and had to mortgage gold to revive the economy," recalls Col Danvir Singh, who had served in the infantry regiment.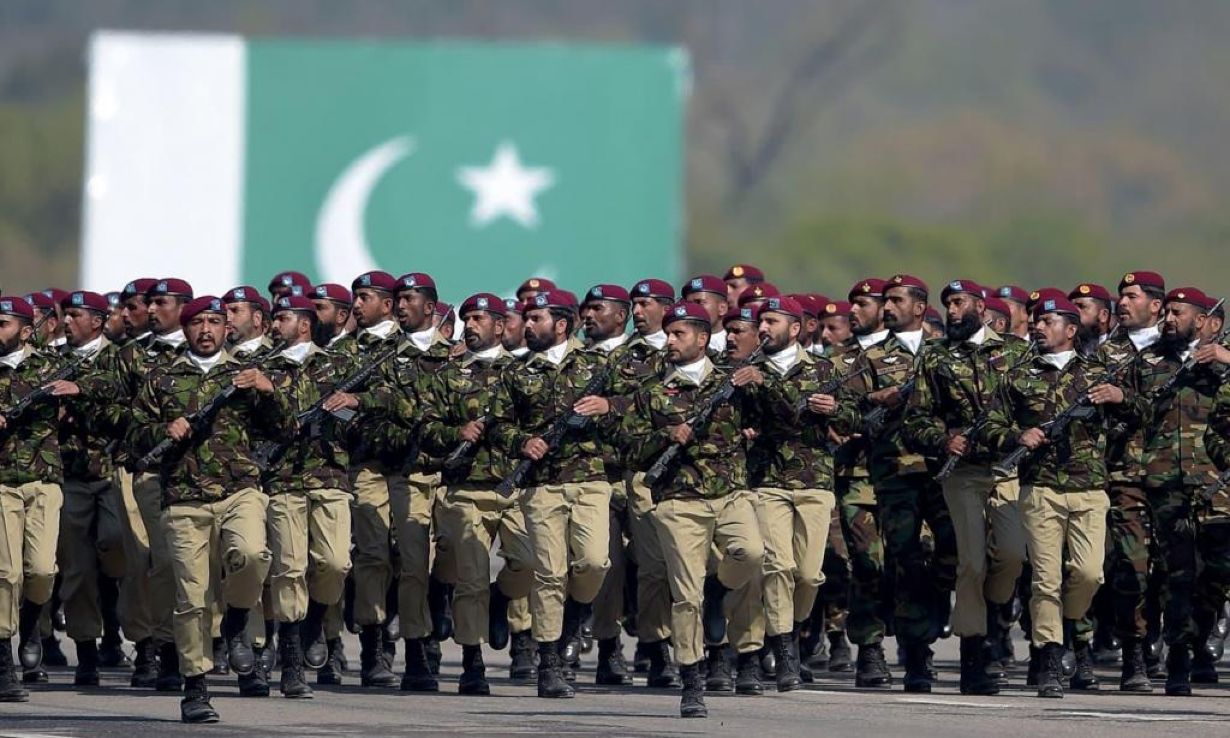 "For about two years, we had trained without tanks and instead used one ton (truck) to simulate armored columns. Soldiers were not allowed to fire ammunition during the practice sessions," he adds while comparing the present state of the Pakistan Army with the early 90s of the Indian Army.
This is not the first time that the Pakistan Army has resorted to austerity measures, even if that amounts to lowering the training skills of the soldiers. Last year too, the Pakistan Army had announced to observe a 'dry day' every Friday. That 'dry day' didn't mean the booze for the officers and the personnel but not running the military vehicles. On Fridays, military vehicles can run only for emergency services; otherwise, all government vehicles remain parked.
The Pakistan Army, known for having super-rich military commanders, wanted to minimize its electricity and gas bills, too, as part of the austerity measures so as not to bleed the already weakening economy of the country. The Pakistan Army had not demanded additional funds from the government during the last fiscal year (2022-23), while the defense budget was reduced to 16 percent of the national budget compared to the 2021-22 budget (20 percent).
Last year too Pakistan Army reduced the number and scale of exercises. A communique from the GHQ (Headquarters of Pakistan Army in Rawalpindi) had ordered the formations and field headquarters not to go for war drills in remote areas, and that too with large paraphernalia.
Military exercises with minimum strength to be carried out near the location of the formations, the communique had read. To revive the economy and help the debt-ridden government, the Pakistan Army returned about 3 billion (Pakistani Rupees) allocated for purchasing weapons and other military equipment besides the Covid fund.
Pakistan, in 2021, had agreed to a ceasefire along the contentious Line of Control (LoC) with India. Director General of Military Operations (DGMOs) of both countries had decided to follow the 2003 ceasefire agreement signed by India and Pakistan.
As such cross border firing and shelling have ceased to exist in the de facto border of Jammu and Kashmir (and Pakistan Occupied Kashmir). This could be a big reason for the Pakistan Army not going for military exercises, as no war is in sight with India in the near future.
"Why do you think Pakistan Army agreed to the ceasefire agreement with India in February 2021? It was largely because of the financial cost, simple. An artillery shell costs around six lacs while ammunition of a .12 bore weapon costs no less than 500 bucks", says Col Danvir Singh.
During pre-ceasefire agreement days, India had bombarded Pakistani Army posts and terror launch pads along LoC with mortars, artillery, rockets, (static) tanks, and even ATGMs (Anti Tank Guided Missiles).
Videos of bombardment and destruction of Pakistani posts had gone viral during those days. Unable to counter Indian volley of precision munition, Pakistani soldiers were seen carrying a white flag to request peace and take away the mortal remains of slain soldiers.
Even the outgoing Pakistan Army Chief, General Qamar Bajwa, had conceded to senior journalists that the tanks and vehicles of Pakistan are rusty and that his army does not have sufficient ops-logistics (operational logistics) to fight a war.
Pakistan's western border with Taliban-ruled Afghanistan is also relatively calm except for sporadic skirmishes. Pakistan Army, however, is now entangled in counter-insurgency operations in strife-torn Balochistan and anti-terrorist operations in Khyber-Pakhtunkhwa province, where TTP (Tehrik-e Taliban Pakistan) is involved in attacks on Pakistan Army convoys and military posts.
Pakistan Army is also involved in internal-tussle these days, which came to the fore with the arrest of Imran Khan and the violent protests that followed. Last week, the Pakistan Army dismissed a 3-star rank officer besides suspending 15 other ranks.
Those dismissed included Lt Gen Salman Fayyaz Ghani, Commander of Lahore based 4 Corps, one Major General, and one Brigadier. Those suspended included three Major Generals and seven Brigadiers.
Neeraj Rajput is a Senior War Correspondent from India. Views Personal of the Author
The author tweets at @neeraj_rajput