By Neeraj Rajput
To counter China's growing military influence in the Pacific Islands, India, and the US, for the first time, are jointly planning to hold Army Chiefs' Conclave in Delhi in the coming months.
This conclave, to be attended by senior military commanders of the Pacific Islands countries (PIC), comes on the heels of Prime Minister Narendra Modi's highly successful visit to Papua New Guinea earlier this week.
"Most likely, the India-PIC Army Chiefs' conclave will be organized in September, which would be hosted by Chief of Army Staff (COAS) Gen Manoj Pande for service chiefs of Pacific Islands nations alongside top US military commanders," a South Block reliable source in Delhi told EurAsian Times.
"The India-PIC Chief's Conclave would be on the same pattern as India held for African nations in March this year in Pune (Maharashtra), which Defense Minister Rajnath Singh addressed besides the Indian Army Chief, Gen Pande," the source added on the condition of anonymity as finer details of the conference are yet to be officially released.
The only addition to the India-PIC Chiefs' Conclave is the US which has a long Island Chain Strategy against China.
During India-Africa Army Chiefs' Conclave, chiefs and representatives of as many as 31 African nations participated. During the Conclave, Defense Minister Rajnath Singh reiterated "India's commitment to provide support to African partner-countries in all defense-related matters, including capability enhancement of their Armed Forces, to ensure their economic growth and social development."
He emphasized that the full potential of a nation's progress can be realized only when its security is ensured.
India has been at the forefront of providing training to the Armed Forces of African nations and equipping them with the necessary skills to face the security challenges of the 21st century.
The training programs cover various areas, including counter-insurgency operations, peacekeeping, maritime security, and specialized training in new domains such as cyber warfare and drone operations. It also encompasses training civilians in disaster management, humanitarian aid, and medical assistance.
Armed forces personnel from many African countries continue to visit India for training in different areas.
The PIC consists of more than a dozen (small) nations of the Pacific Ocean northeast of Australia, including Papua New Guinea (PNG), Fiji, Solomon Islands, Marshall Islands, Micronesia, Tuvalu, Tonga, and Kiribati, among others. The US also has a strategic base in Guam in the Pacific Islands.
Recently, China has increased its influence in the PIC, even forging a security alliance with the Solomon Islands, which many internationalist observers believe could turn the island nation into a military base of Beijing–the first in the region. Last year, the Solomon Islands witnessed widespread violence and arson when it formally recognized China instead of Taiwan.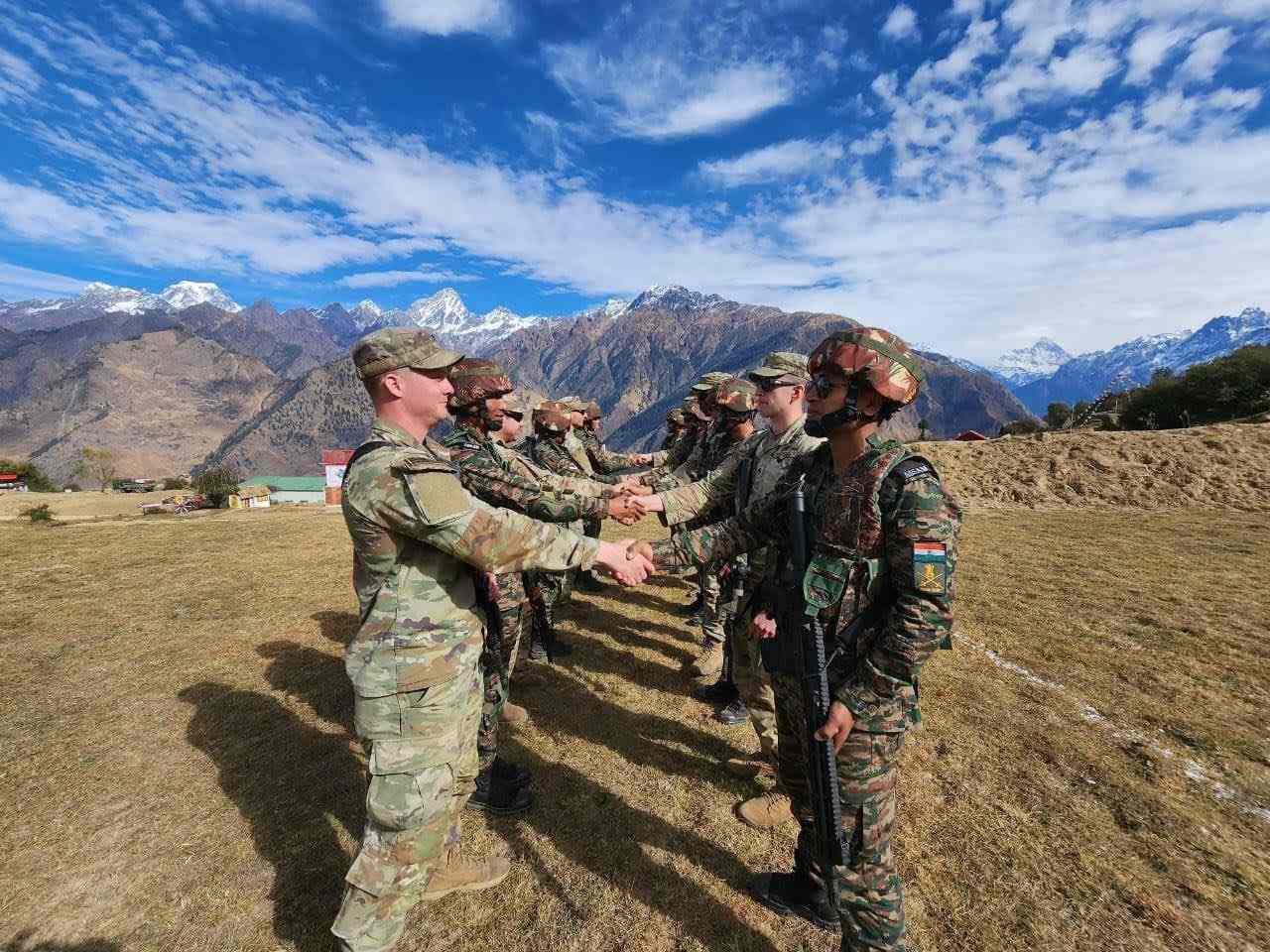 China's security (military) alliance with Solomon Island has put the US on its toes, prompting a defense cooperation pact with PNG this week. US Foreign Secretary Antony Blinken was in PNG's capital Port Moresby to sign this pact the same day when PM Modi addressed the Forum for India-Pacific Islands Cooperation (FIPIC).
PM Modi earned the laurels when he said, "A friend in need is a friend indeed" for helping the PIC nations during the coronavirus pandemic. PM Modi even made a blunt remark about China by saying, "Those who were considered as trustworthy were not standing by our side in times of need."
FIPIC was formed in 2014 when PM Modi visited Fiji, and Monday (May 22) conference was the third in the series. FIPIC includes 14 island countries – Cook Islands, Fiji, Kiribati, Marshall Islands, Micronesia, Nauru, Niue, Palau, Papua New Guinea, Samoa, Solomon Islands, Tonga, Tuvalu, and Vanuatu. Though these countries are relatively small in land area and distant from India, many have large exclusive economic zones (EEZs) and offer promising possibilities for fruitful cooperation.
"India's focus has largely been on the Indian Ocean, where it has sought to play a major role and protect its strategic and commercial interests. The FIPIC initiative marks a serious effort to expand India's engagement in the Pacific region," the FIPIC website reads. The objective of the FIPIC is to provide necessary information and facilitation regarding the prospects of trade and investment.
During the third FIPIC summit in Port Moresby, PM Modi announced plans to set up a multi-specialty hospital in Fiji and provide sea ambulances for all 14 Pacific Island countries. The PM had also pledged to provide desalination units for the people of every Pacific Island country.
But with a positive response from the PIC nations, India wants to take trade relations a step further towards defense cooperation.
"USA's growing footprints in Pacific Island countries is part of the Second Island Chain strategy to contain China's growing influence in the Pacific Ocean," Captain DK Sharma (Retd), a well-known naval expert in India, told the EurAsian Times.
China has already maintained its hegemony in the South China Sea and thus much needed to be contained in PIC, he added.
"As far as India is concerned, it has a huge diaspora in PIC, and if China can establish its (military) base, it can seriously affect their trade and business," Capt Sharma added.
The US formulated the Island Chain Strategy in the 1950s to establish military bases in the western Pacific to project power and restrict sea access to the USSR (Russia) and China. But this strategy strengthened after the USSR dissolved, and the US focused mainly on encircling China.
The First Island Chain includes Kuril Island, the Japanese archipelago, the Ryukyu Islands, Taiwan, the Philippines, and Borneo. The Second Island Chain comprises Pacific Island countries with which India is also interested in maintaining defense relations.
Neeraj Rajput is a Senior War-journalist with more than two decades of multimedia experience in defense, conflict, security, strategic affairs & geopolitics.
Please mail us at etdesk (at) eurasiantimes.com
The author tweets at @neeraj_rajput