Russia will begin mass-producing its new fifth-gen fighter jet Checkmate in 2026, Yury Slyusar, the general director of the Russian United Aircraft Corporation (UAC), said on Sunday.
"The first flight of the fifth-generation fighter Checkmate is planned for 2023, serial production — in 2026," Slyusar said at the Dubai Airshow in the United Arab Emirates.
Meanwhile, simultaneous production of several cutting-edge fighter jets has already been started by a plant in the city of Komsomolsk-on-Amur, in Russia's Far East region, according to the official.
"The Komsomolsk-on-Amur plant has started building several Checkmate [fighters] at the same time," Slyusar announced.
The Checkmate is a fifth-generation light fighter jet, developed by the Sukhoi designer bureau (part of state corporation Rostec) and first unveiled at the MAKS-2021 international aviation and space salon in the Moscow Region in July. Russia is exhibiting Checkmate at the Dubai Airshow.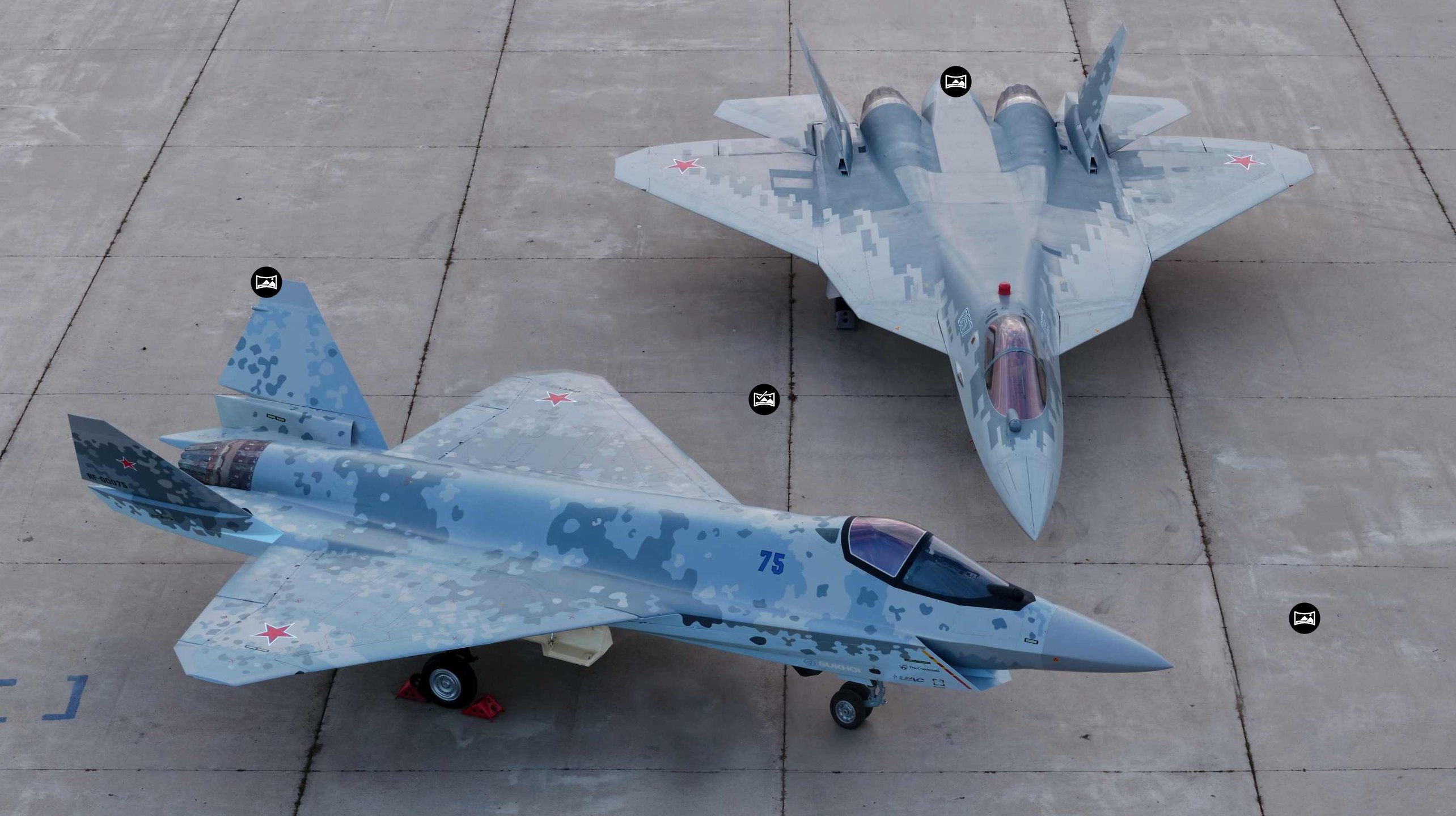 Meanwhile, Trade Minister Denis Manturov had earlier stated that Russia is expecting Middle East countries to be interested in its new stealth fighter Checkmate.
"You can also see here helicopters Mi-28NE and Ka-52K, as well as Checkmate, which is something new for us, which we have already shown at MAKS [Air Show in the Moscow region] this year. This is the debut abroad, and it is no coincidence that it's in the UAE. We have high hopes for this market," Manturov told reporters at the airshow.
Checkmate, maybe in high demand in the Middle East, North Africa and Southeast Asia, Russian Federal Service for Military-Technical Cooperation Director Dmitry Shugayev had also accepted.
"The Middle East may be highly interested, as well as countries of Southeast Asia and North Africa," Shugayev told reporters at the air how.
Single-engine fighters are cheaper and more competitive and are designed to perform light fighter aviation tasks, the defense cooperation agency chief added, emphasizing that price will be one of the competitive advantages of the new combat aircraft.
"Objectively, capabilities of top items [such as Su-57 fighter] are not always really needed, this may be simply redundant," Shugayev specified.
The new aircraft is expected to have reduced radar visibility and high maneuverability and use elements of artificial intelligence. Its maximum combat load will exceed 7 tonnes and its maximum speed must reach two speeds of sound.
Checkmate will be able to carry a group of drones on board, according to the presentation of Rostec during the first demonstration of the prototype of the aircraft at the MAKS-2021 air show.
In the video of the state corporation Rostec, computer graphics were shown with a variant of the use of a group of Checkmate fighters. During the flight, each fighter ejected unmanned aerial vehicles made in the form factor of cruise missiles from the internal fuselage compartments. The drones continued their flight together with a group of manned fighters.