OPED BY: Gp Cpt TP Srivastava (Retd)
Indian fighter development program does an interesting reading. Hindustan Aeronautics Limited (HAL) of the 1950s developed a fully operational twin-engine fighter HF-24 (Marut), which took its first flight on June 24, 1961, almost 62 years ago. Dr. Kurt Tank, a German, designed the sleek airframe.
There was no aero engine available hence Gnat aero engines were fitted. HF-24 was and has been the only big-ticket indigenous platform to serve Indian Military.
Indigenous Aero Engine Development
Gas Turbine Research Establishment (GTRE), one of the many establishments under the Defense Research and Development Organization (DRDO), was tasked to produce an aero engine. The only accomplishment of GTRE was to christen the under-development aero engine as KAVERI.
It never saw the light of the day. There were many problems. The most important of these was deficient metallurgical capability. The steel of suitable tensile strength, which could be used to produce turbine blades, could not be produced to date.
Recommencement Of Fighter Program
In 1987, HAL recommenced the fighter development program. Yet again, there was no aero engine available.
GE 404 was acquired as a 'to be developed' Light Combat Aircraft (LCA). HAL had once again achieved the impossible by finding a name for the aircraft.
LCA was touted as a short form for 'Liaison, Co-operation and Agreement' because of the lack of indigenous components in the plane.
Induction Of LCA aka Tejas In IAF
LCA Mk I (Tejas) was inducted into IAF after IAF was 'forced' to grant 28 concessions to HAL and induct the aircraft in a front-line fighter squadron. The aero-engine development program was shelved. HAL had failed to produce an aero engine in 60 years.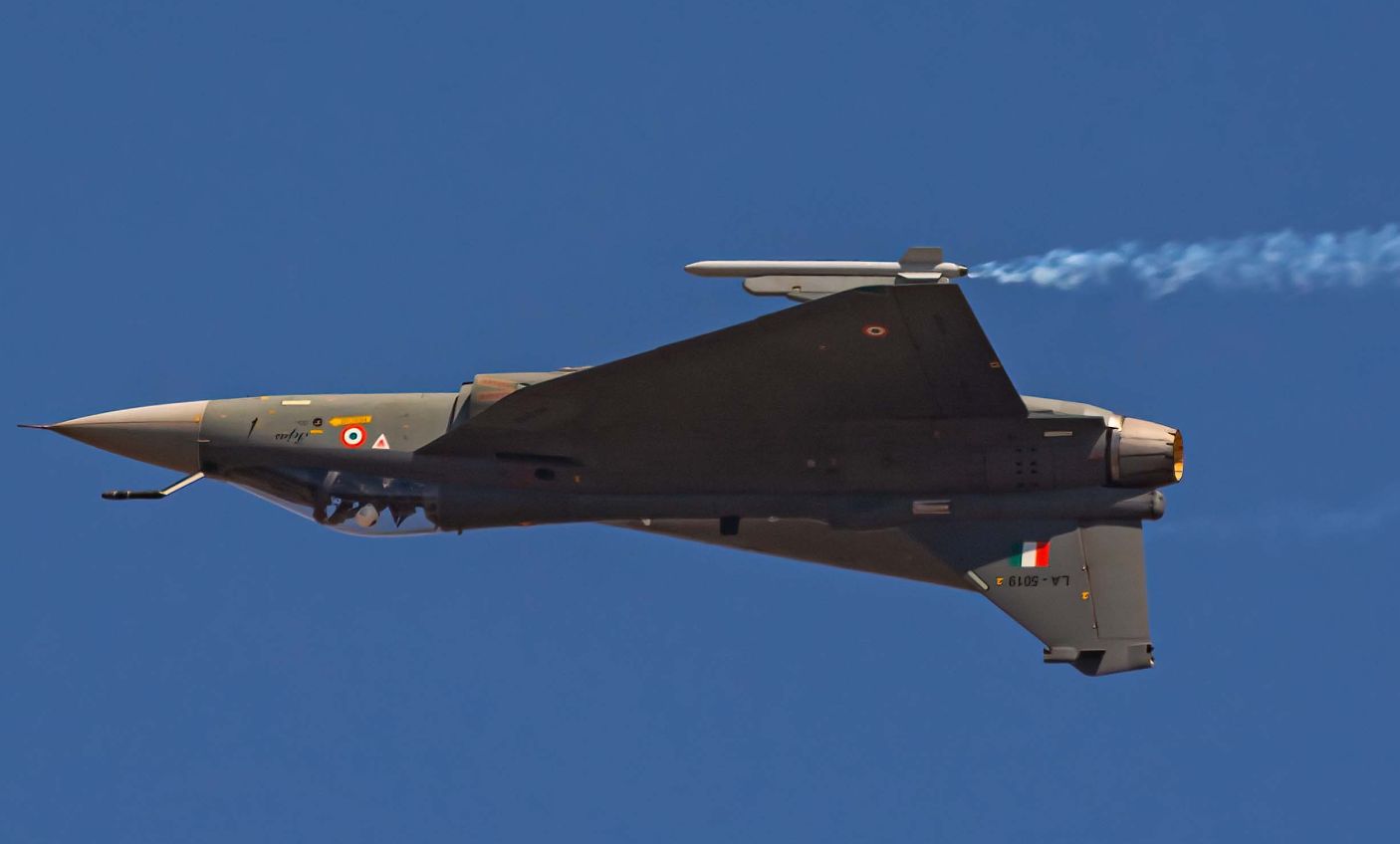 When the pressure to develop an indigenous fighter on HAL/DRDO reached a crescendo, HAL/DRDO combined christened the 'on drawing board' aircraft as LCA Mk II, TEDBF, AMCA, and so on. But the non-availability of an aero engine to power these imaginary flying machines remained the biggest roadblock.
GE Joins The Race
French, British, and US agencies were racing to produce aero engines for Indian fighters. GE won the race. HAL and GE have signed on the dotted line to produce GE F414 aero engine.
This deal will have far-reaching consequences for Indian Military. All future airframes of Indian fighters will have to be configured to enable the fitment of the GE F414 aero engine, thereby restricting the freedom of different airframe designs.
Long Term Issues
While media reports suggest that 500 GE 414 will be produced in India under a 100% transfer of technology agreement, it is unclear whether GE will be sharing metallurgical technology for producing high-tensile strength steel, which will be suitable for producing turbine steel blades.
It is essential that HAL (Hindustan Assembly Line) become Hindustan Aeronautics Limited. Hopefully, there will be no ambiguity on the issue of Intellectual Property Rights (IPR) with reference to alteration and changes, if any, required in the future.
Indian Military will have to depend on US GE 414 aero engine till at least 2100 AD. Fighters' production will, if at all, fructify by not earlier than 2035 (2040 will be more realistic). Hence GE 414 will have a service life of around 60 years.
Indian Military will likely have at least eight or twelve LCA squadrons. The entire LCA fleet and TEDBF will depend on GE414 aero engine, making us dependent on the US for the next six to eight decades to sustain these fleets.
Future
The aero engine deal is a long-term strategic deal to meet the requirements of future Indian fighters. However, if LCA Mk II and TEDBF are not developed, what will happen to the 500 aero engine-producing factories? Chances of that happening cannot be ruled out if the past 60 years of performance of the HAL/DRDO is considered.
Will the new technology induction alter the 'union' controlled work culture of HAL? Extremely unlikely. Hence quality control will become a casualty, as has been the case.
Undoubtedly, GE F414 is a proven aero engine that US F-18s are using. Although critical technological details are not yet available, it will hopefully have stable operational performance when airplanes operate close to critical limits.
From a business angle, it is not yet clear whether the Indian entity will be allowed to export GE F414 aero engine to other nations using the same.
While the deal has brought cheers to many faces in India, it has yet again brought the indigenous development process in this field to a complete stop.
No Indian fighter will ever fly with a homegrown aero engine until the end of this century.
Gp Cpt TP Srivastava (Retd) is an ex-NDA who flew MiG-21 and 29. He is a qualified flying instructor. He commanded the MiG-21 squadron. He is a directing staff at DSSC Wellington and chief instructor at the College of Air Warfare. VIEWS PERSONAL OF THE AUTHOR