The US lawmakers recently passed legislation that will finance weapon sales and authorize the potential transfer of weapons to Taiwan from the US military's own stockpiles, just like the US has been doing for Ukraine.
The provisions made for Taiwan in this year's $858 billion annual defense policy bill passed by the US Senate on December 15 constitute some of the biggest changes in the US support for Taiwan's defense in decades, according to a report by Wall Street Journal (WSJ)
The legislation requires the US government to accelerate arms transfer to Taiwan amid the Ukraine crisis.
For the first time, the bipartisan legislation has allocated as much as $10 billion in financing and grants for weapons over five years, providing an additional route for transferring weaponry outside direct military sales to Taiwan.
The legislation also provides the President the authority to draw down the existing stock of the US military to transfer weapons to Taiwan in the event of a Chinese attack or other acts of aggression – similar to what the Biden administration is doing for Ukraine.
Bolstering Taiwan's defenses has become an urgent priority for the US. Pentagon officials have warned that China's military is working toward acquiring capabilities that will allow the country to attack or invade Taiwan by 2027.
In a recent interview, the Director of the US Central Intelligence Agency (CIA), Bill Burns, also corroborated the impending invasion. He said that Chinese President Xi Jinping had ordered his military leadership to be prepared to launch a war by 2027.
"He's (Xi Jinping) insisted publicly that his preference is to do that by means short of the use of force. But we know that he's also instructed his military leadership to be ready by 2027 to launch a war," said Burns.
An attack on Taiwan can potentially alter the security and economy of the Indo-Pacific region, giving China a larger scope to control vital sea lanes, bully US allies and force the US military out of the area.
Therefore, the latest support package is intended to provide Taiwan with sufficient capabilities over time so that the small island nation can deter or forestall potential aggression by China and allow the American forces to position themselves appropriately for the defense of the island, according to Mark Montgomery, a retired US Navy Rear Admiral and currently a senior fellow at Foundation for Defense Of Democracies (FDD).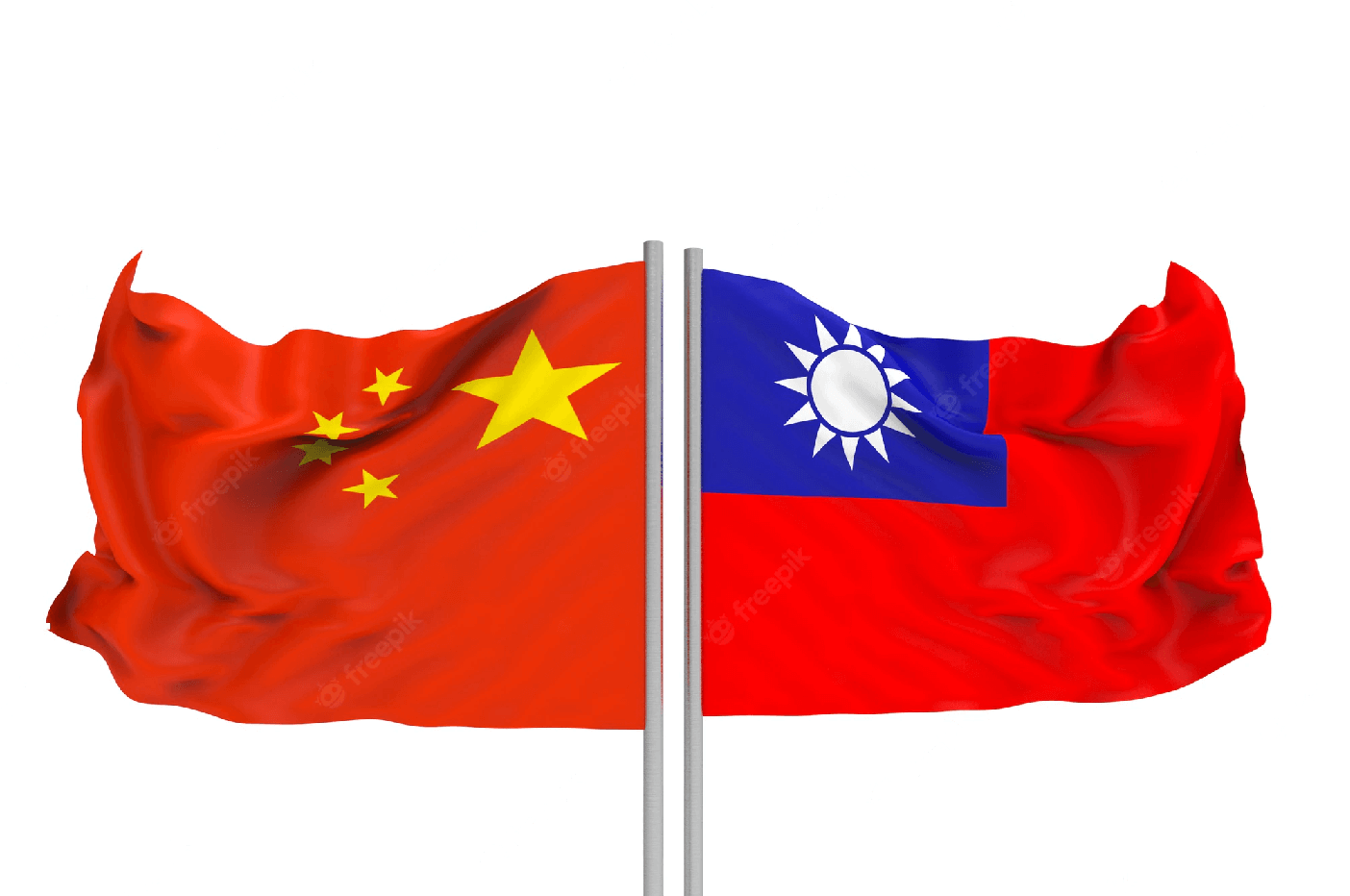 Montgomery told WSJ that the weapons financing and other changes go beyond the Taiwan Relations Act of 1979, which committed the Americans to support Taiwan's defense.
"This goes significantly farther. We will help you pay for weapons, stow weapons for you to access, give you presidential drawdown authority from US stocks, and work together to plan and exercise," said Montgomery.
Backlog Of Arms Deliveries To Taiwan
The new legislation also accelerates the timelines for deliveries of arms. As reported by EurAsian Times in November, US government officials and lawmakers are concerned about the worsening backlog of weapons for delivery to Taiwan.
The backlog of arms deliveries to Taiwan, which was already more than $14 billion last December, has now reached up to $18.7 billion, according to US congressional officials.
This backlog includes 208 Javelin anti-tank weapons and 215 surface-to-air Stinger missiles ordered by Taiwan in December 2015. Ukraine has received over 8,500 Javelin anti-armor systems and over 1,600 Stinger anti-aircraft systems in US security assistance.
Apart from Javelins and Stingers, US foreign military sales to Taiwan include High Mobility Artillery Rocket Systems (HIMARS) and Howitzers that are also being sent to Ukraine.
In addition, in March this year, Taiwan signed a contract for Harpoon anti-ship missiles, which will not be delivered until 2026. These weapons are part of Washington's 'porcupine' strategy to arm Taiwan, making it 'costly' for China to invade the island.
In October, Gen. Wang Shin-lung, the vice minister for armaments at Taiwan's Ministry of National Defense, reportedly urged the US to deliver the weapons it sells to Taiwan as scheduled.
The delay in arms deliveries to Taiwan has raised concerns that the US might run out of time to help the island defend itself adequately against a Chinese invasion because, unlike Ukraine, Taiwan cannot be effectively armed post-invasion.
Some US lawmakers have expressed concern that the US is prioritizing arms assistance to Ukraine over Taiwan. While government officials acknowledge delays in arms deliveries to Taiwan, they maintain that Ukraine is not the reason behind it, as Taiwan's purchases are all new off the production line, whereas the Stingers and Javelins sent to Ukraine are from the US military's existing stockpiles.
"The real issues and the challenges in front of us now are how do we expand that production capacity, and how do we increase the diameter of the soda straw for the production of those in-demand items," a US State Department official told reporters.
Executives from various defense companies, including Lockheed Martin and Boeing, say that supply chain problems due to the COVID pandemic have reduced production for several weapon systems. The companies have been struggling to fulfill orders even before the Russian invasion of Ukraine.
The Biden administration is making efforts to increase arms production, but it may take months or even years to ramp up weapons production significantly.
James Taiclet, the CEO of Lockheed Martin, which produces Javelin and HIMARS, said on October 18 that the company would increase production of HIMARS up to 96 units per year from 60, but it will take years to reach that number.
Even if the conflict in Ukraine is not the primary reason behind delays in delivery, it is still a factor, according to some officials like the US Army's chief acquisition official, Doug Bush, who said that while no single delay could be attributed to Ukraine war, the war does affect "prioritization" in the short term.
As EurAsian Times reported earlier, the war in Ukraine is eating into the US military's inventory of weapons, so much so that the country's stockpiles are reaching the minimum levels needed for war plans and training, raising concerns about the US ability to respond if another conflict breaks out.
This means that even if American industrial bases fire up their production, the priority will be to replenish the US military's stockpiles first and then service the foreign purchase orders.
Therefore, the provision to supply arms to Taiwan by drawing down US military stocks is a significant measure in ensuring that the US fulfills its commitment to Taiwan.