The Pentagon announced on December 28 that the US State Department had given the green light to the potential sale of Volcano anti-tank mine-laying devices to Taiwan. The possible deal will cost about $180 million if it goes through.
The primary contractors of the potential sale authorized by the Pentagon are Northrop Grumman and Oshkosh Corporation. US law mandates that the executive branch inform Congress of any proposed arms sales exceeding a specific threshold.
The Pentagon announcement regarding a potential sale of Volcanic anti-tank systems comes days after China fiercely criticized the United States for the National Defense Authorization Act for the fiscal year 2023.
This act will now allow the country to finance weapon sales to Taiwan for the first time and has been seen as a provocative move by Beijing.
However, the Taiwanese Ministry of National Defense (MND) rejoiced and thanked the United States for the authorization, Focus Taiwan reported. According to the MND, the deal includes M977A4 HEMTT 10-ton freight trucks with the system mounted and vehicle-launched Volcano anti-tank munition-laying systems.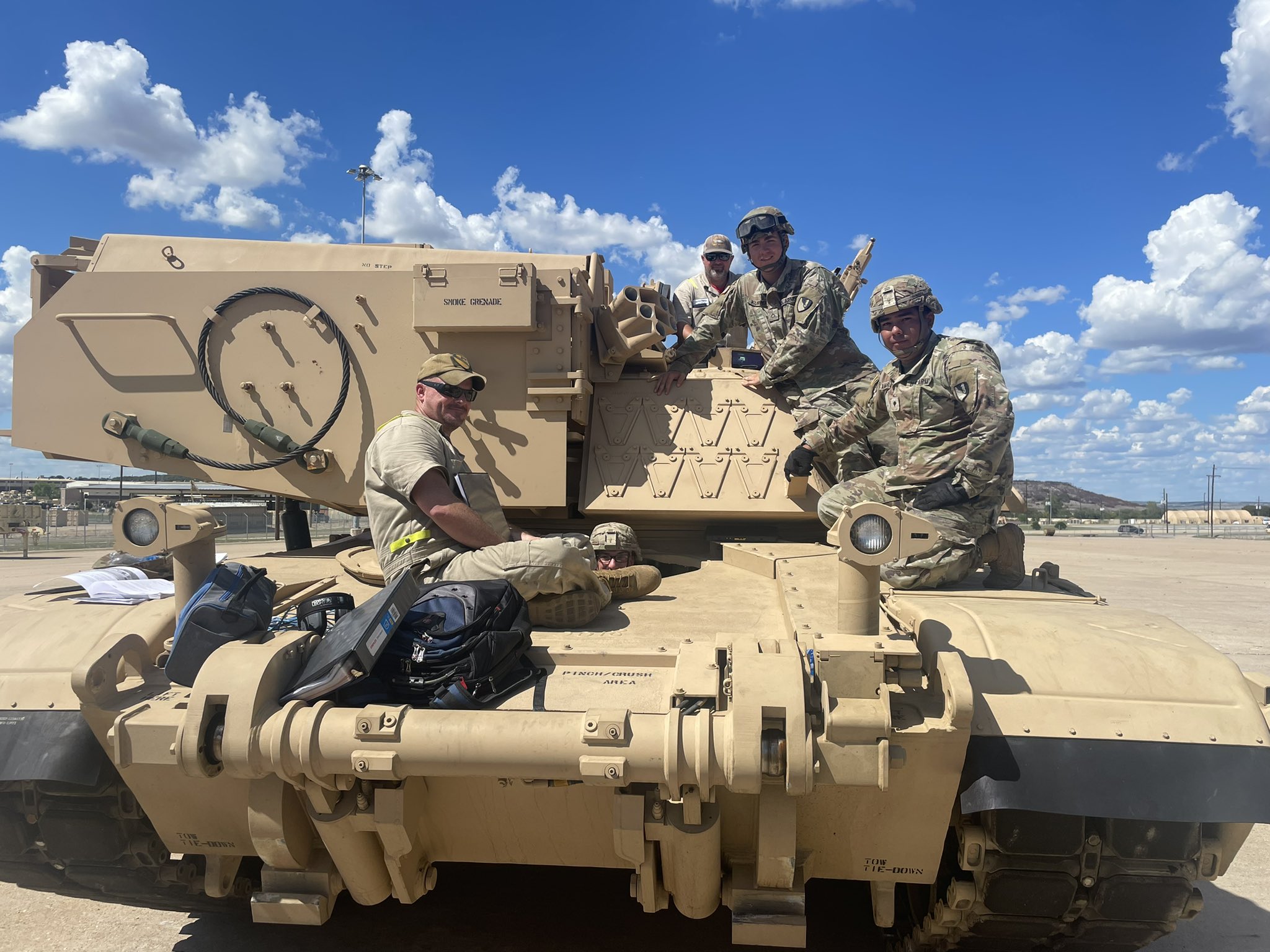 If the deal goes through, it will allow Taiwan to bolster its ground-based anti-tank defenses against the People's Liberation Army. China has vowed to unite the self-ruled island state with the Chinese mainland, and military watchers have maintained that an invasion could be a matter of years.
As for China, it has already been demonstrating through its military drills that preparation for an armed invasion was underway. Angered by the US decision to sign the NDAA into an act, the PLA conducted joint drills around the island of Taiwan on December 25.
As part of the cross-service joint combat alert patrols and joint fire strike exercises in maritime and aerial areas around the island of Taiwan, the PLA once again demonstrated its capability to blockade the island and completely derail all external interference attempts. It had previously sought to demonstrate these capabilities in the aftermath of US House Speaker Nancy Pelosi's visit to Taiwan.
How Will Volcano Anti-Tank Systems Help Taiwan?
The MND further emphasized that the equipment included in the deal should considerably improve Taiwan's "asymmetrical warfare" capabilities by enabling the quick delivery of landmines across a vast area.
Taiwan has adopted an asymmetrical warfare tactic known as the "porcupine strategy," which aims to make the invasion very difficult and expensive for the enemy.
The weapon package includes the M87A1 Anti-Tank (AT) munitions, M88 canister training munitions (practice dummy rounds of ammunition), and M89 training munitions (test rounds of ammo). The deal would also have a provision for logistical support and technical assistance.
The M136 Volcano, an automated mine delivery system, was developed by the US Army in the 1980s. It can be placed on ground vehicles or helicopters.
The system uses prefabricated mine canisters that contain numerous anti-personnel and/or anti-tank mines that may be dispersed over vast areas. If mounted to ground vehicles, the system is known as Ground Volcano.
The main objective of a Volcano is to give the employing force the capacity to quickly lay down huge minefields in a variety of environments. It can also be used in conjunction with air and ground units to perform flank guard or screen missions.
The Volcano needs the least amount of time and labor to install and remove from vehicles. The dispensing system is also simple to run for staff with no training. This will further Taiwan's asymmetric strategy by aiding the effort to destroy the enemy's tanks while advancing its own.
In the run-up to Nancy Pelosi's visit to Taiwan, when tensions were running high, social media users had posted videos of columns of tanks moving on a busy road near China's border with Taiwan. Some other videos, roughly from the same time, showed trucks carrying tanks and armored vehicles.
In addition, EurAsian Times had earlier published a detailed piece on China's plan to use its massive civilian maritime fleet to transport military equipment like tanks and infantry vehicles to seize the 'self-governing' province of Taiwan.
In early November, photos of a massive military convoy of trucks, main battle tanks (MBT), and armored fighting vehicles (AFV) at civilian ports and moving in and out of passenger ships and car carriers were published.
Chinese analysts and military watchers asserted that such operations and movements had been intricately put together by the PLA, keeping an invasion of Taiwan in mind.
While China is believed to be consistently preparing for an invasion, Taiwan is determined to repel any such attempt.
Besides the anti-tank mines, Taiwan has also acquired Javelin anti-tank guided missiles (ATGMs), which have proved to be a successful weapon in Ukraine. Taiwan has stocked up anti-air, anti-tank, and anti-ship weapons and ammunition to slow down and repel a Chinese advance.
Since Taiwan does not even have half the number of tanks as China, having anti-tank mine systems and anti-tank missiles would likely bolster its asymmetric warfare against China.
The US Defense Security Cooperation Agency said in a release, "The proposed sale will improve the recipient's capability to meet current and future threats by providing a credible force capable of deterring adversaries and participating in regional operations."
Contact the author at sakshi.tiwari9555 (at) gmail.com