As Ukraine continues to request Western-made fighter jets to strengthen its military capabilities against Russia, a Ukrainian fighter pilot has expressed his opinion that the US-made F-16 jets are the "optimal choice" above the extremely capable British Eurofighter Typhoons. 
Ukraine, which primarily relies on Soviet-era fighter jets, has frequently requested fighter jets from the West to protect itself from Russian attacks. 
So far, the United States has declined, citing worries about intensifying the conflict and a preference to concentrate on providing military help in other areas. On the other hand, the UK defense secretary has stated that no UK fighter jets will be immediately transferred to Ukraine. 
Britain did not entirely rule out sending fighter aircraft to Ukraine. It has been reported that Ukraine could eventually receive the Eurofighter Typhoon from the United Kingdom.
However, in an interview with Sky News, a Ukrainian fighter pilot stated he would be "happy to fly" a British Typhoon jet, but he is unsure of how practical it would be considering how pricey and limited they are.
The pilot, who goes by the callsign Juice, argued that the American-built F-16, used by many nations worldwide, would be the best option for making the Ukrainian air force more lethal when its pilots engage Russian targets.
Although the Su-25 and MiG-29, the aircraft that the Ukrainian fighter pilots operate, are good equipment, their capacity to cause damage is constrained by obsolete radars, bombs, and missiles. 
According to a Ukrainian fighter pilot who called the F-16 an "optimal choice," the F-16 isn't just about the quality but also the number of airframes readily available in Europe and other nations. 
"We need to get them very quickly, and they should be ready to go," Juice added. 
Regarding the possibility of Royal Air Force Typhoon planes, Juice expressed his desire to pilot the fourth-generation aircraft. However, he gave several reasons why he believed such a prospect was unlikely. 
Typhoon, he noted, is a very capable jet, but it is also quite expensive and has a minimal number of platforms available. He expressed his willingness to fly the Typhoon but was uncertain about the practicality of this idea. 
Challenges With Eurofighter Typhoon
Volodymyr Zelensky, the president of Ukraine, paid a surprise visit to London this week and told British legislators and allies that his nation requires more advanced weapons, such as advanced fighter jets, to repel Russian soldiers. 
British Prime Minister Rishi Sunak said, "Nothing was off the table." Sunak stated that he was discussing additional support for Ukraine, which could include fighter jets, but the primary stage was training Ukrainian pilots, which the UK will begin doing on NATO-standard aircraft.
A coalition of different nations develops Typhoons, and their consent is required before delivering them to Ukraine, UK's defense secretary Ben Wallace said. 
However, experts believe the Royal Air Force doesn't have much to give in a meaningful or long-term capacity. Wallace also stated that it was his responsibility to ensure NATO and the UK had the needed aircraft for their defense. 
There aren't many additional jets available for the UK due to its current obligations, which include air policing in the Baltic nations and a squadron of Typhoons in Qatar, Wallace added. 
According to Wallace, the Typhoons that would likely be sent are only designed for air-to-air combat and are not suited for a ground assault. Furthermore, significant practical concerns exist as well, like the time required for pilot training, including for those with combat experience.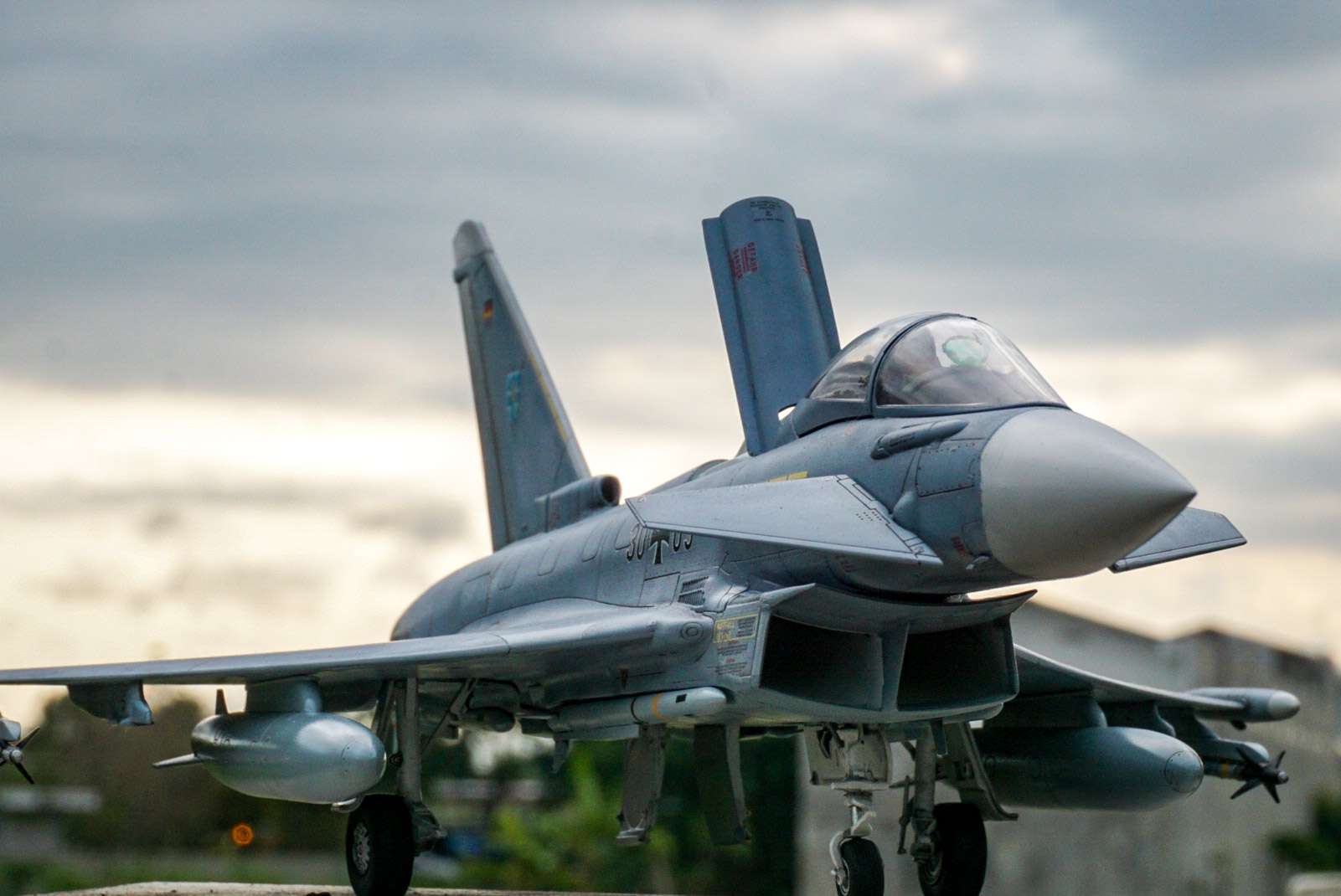 Approximately 20 of the oldest Typhoons are scheduled to be retired in 2025. Typhoons are also challenging to maintain because of their extensive logistics and support systems.
Therefore, the fighter plane that would be best suitable for Ukraine is thought to be the American F-16. Some EU leaders are keen to prevent public discussion over the fighter aircraft, but there is also worry about escalation and playing into Russian propaganda.
That being said, experts believe that modern fighter jets would provide Ukraine with the capability to strike behind Russian lines and make it more difficult for Russian bombers to attack Ukrainian territory with impunity.