Turkish drones had hogged the limelight during the Azerbaijan-Armenia war over the Nagorno-Karabakh region last year. The country's defense industry has now come out with another potent weapon — a "drone killer".
According to the Daily Sabah, the new kamikaze drone successfully completed its first flight, which will be used to counter and neutralize hostile drones, helicopters, and small planes. According to company officials, this drone will be available for delivery by the start of 2022.
The drone killer, known as Fedai, was developed by Turkish military industry companies. Fedai has several variants, capable of launching from single and multiple launch systems. These unmanned systems were put on display at the SAHA EXPO Defense and Aviation Hybrid Fair in Istanbul.
The drone identification and elimination system was developed by Havelsan and Transvaro. After the successful maiden flight, Güray Ali Canl, a member of Transvaro's executive committee, told Anadolu Agency (AA) that they started to receive business queries from all around the world.
According to Canl, the company has begun work on a model that can reach altitudes of up to 5,000 meters in response to demand from a Southeast Asian country.
Canl stated that the Fedai on its own is not adequate and that consumers should consider the entire counter-drone system called DROKA. The first version of the device will be available for distribution in January or February 2022.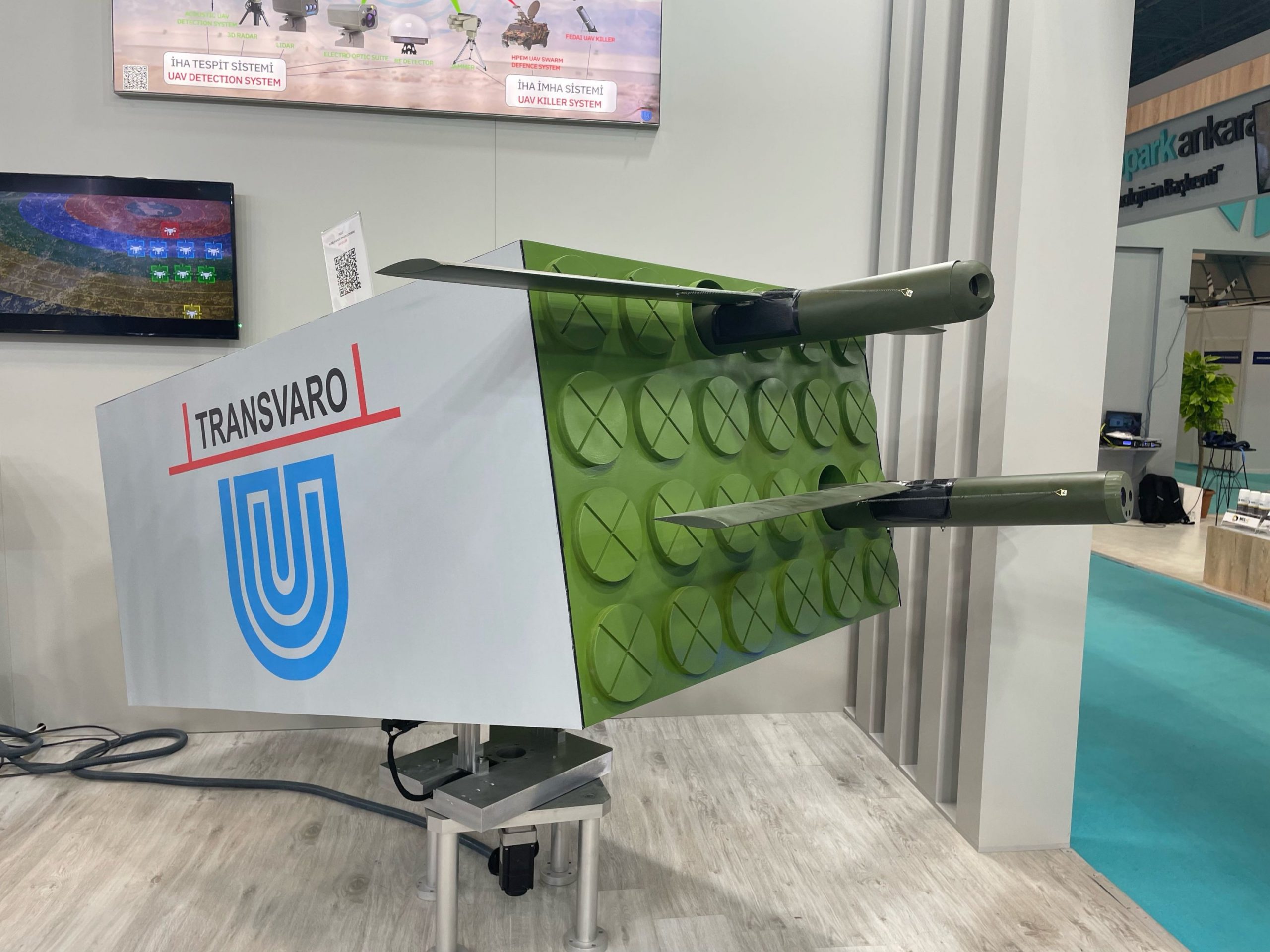 However, the company is facing a severe shortage of integrated circuits and electronic components required in radars and the price of germanium used in thermal cameras has increased by up to 50%, according to Canl. As a result, the firm has set up a separate radar facility in central Yozgat province to develop Fedai drones.
Customers want to employ Fadai as a low-altitude air defense system not only to take down drones but also to destroy enemy low-flying helicopters and propeller planes, said Canl.
Turkey's Upcoming Sea-Based UAVs
Baykar, Turkey's drone giant, said two new unmanned aircraft will be tested soon, extending the country's capabilities from land-based to naval operations. The company's Bayraktar TB2 drone has played a key role in hostilities in Syria, Iraq, Libya, and Azerbaijan.
As its weapons help transform the way modern battles are waged, the company has secured export agreements with 13 countries, including a joint production agreement with Ukraine.
One of the company's key goals is to make the TB3 drone capable of landing and taking off from TCG Anadolu, a planned Turkish light aircraft carrier.  The ship is scheduled to enter service in 2022.
Currently, Turkey does not have a jet that can take off from the ship, which will be able to transport combat helicopters on its landing deck. The TB3 with folding-wing design will allow it to take off from short naval runways.
TB2 Combat Drones
The Turkish Bayraktar TB2 Combat Drones are a Medium Altitude Long Endurance (MALE), Tactical Unmanned Aerial Vehicle capable of conducting Intelligence, Surveillance and Reconnaissance (ISR) and armed attack missions.
It consists of Bayraktar TB2 armed / UAV platform, ground control station, ground data terminal, remote display terminal, advanced base with generator, and trailer modules.
The Bayraktar TB2 armed drones have acquired new export customers in 2021, after their stupendous role in the Azerbaijan-Armenia conflict last year. Poland is the first NATO member to make a drone deal with Turkey.
Ukraine's navy has also purchased TB2s to patrol the Black Sea. The TB2 is Kyiv's only major new aircraft in 30 years, emphasizing the importance of the deal for both countries.
Turkish drones are gaining popularity as a result of their combat victories in three active battle zones in 2020. During confrontations in the northern province of Idlib in February 2020, the Turkish military's TB2s destroyed Syrian military and militia ground units with precision-guided smart micro munitions.
The Turkish TB2s destroyed the Libyan National Army's (LNA) Pantsir-S1 air defense systems, which were manufactured by Russia. Then, during the Nagorno-Karabakh war, which lasted from September 27 to November 10, Azerbaijani TB2s decimated Armenian ground forces.
Despite the fact that TB2s were lost in all three combat zones, their operators could tolerate high attrition rates due to the drones' low cost compared to others on the market.
For the first time, they were used by the Ukrainian army to hit a position controlled by Russian-backed separatists in the eastern Donbas region this year. The low-cost drone has evinced interest from customers across the world.