India has been battling cross-border drone threats in Jammu and Kashmir and Punjab regions for quite some time. Drones were being used to smuggle in weapons and drugs in the past; they were also being deployed by terrorists to drop bombs at military installations like the ones at the Jammu Air Force earlier this year.
The Indian military is procuring various weapons and equipment to tackle such threats. Now, the Indian Army has optimized a historic WWII weapon into a modern-day drone killer!
The L-70 anti-aircraft gun, famed for its use in the second world war has gotten a second shot at life in the Indian armed forces. The L-70 has been modified from an anti-aircraft gun to an anti-drone gun as part of a project under the Indian Army's Air Defence Corps.
A Potent Drone Killer?
The L-70 is a widely-used anti-aircraft gun. It was made by Swedish defense company Bofors AB after World War II. The air defense gun was later license-produced by India's Ordnance Factory Board (OFB).
A counter-drone system developed by Zen Technologies Limited, a private company based in Hyderabad, has been integrated with the L-70 to serve as the Army and Air Force's (IAF) deterrent against the emerging drone menace.
The Air Defence Corps carried out the first successful test of the anti-drone gun on September 17. Its subsequent test was conducted four days later. The first evaluation of the system saw a commercially available UAV being shot down from 500 meters away.
Air Defense gunners had begun by monitoring the drone from their command post, then proceeded to fire a four-shot round clip by the L-70 which was fed by special ammunition manufactured by the Bharat Dynamics Limited (BDL).
These shells contain 1,000 fragments of tungsten which are detonated by a proximity fuse resulting in target neutralization. The second test saw the interception of a 0.6-meter commercial drone at the Army Air Defence College in Gopalpur, Odisha.
The army project resembles a recent procurement order of an unknown number of Zen-Anti Drone (ZAD) systems, manufactured by Zen Technology. The order was placed by the IAF in August 2021.
The ZAD operates as a 'soft kill' system. This means that it can detect and jam radiofrequency emissions from UAVs at ranges between 10 meters and 10 kilometers. However, the testing at the Air Defence College saw the use of 'hard kill'. This indicates that the counter-drone system can also be used to physically damage a target.
Drone Threats
The strategic discourse towards anti-drone operations became increasingly vocal in the wake of the drone attack inside the highly sensitive Jammu Airforce Station earlier this year. A pair of UAVs successfully managed to infiltrate and exfiltrate from the airbase before dropping two different types of Improvised Explosive Devices (IED) in a span of a few minutes.
The remotely piloted attack (which was believed to have had a Pakistani signature) resulted in two IAF personnel sustaining minor injuries. Weeks after this attack, another drone was detected flying near the area.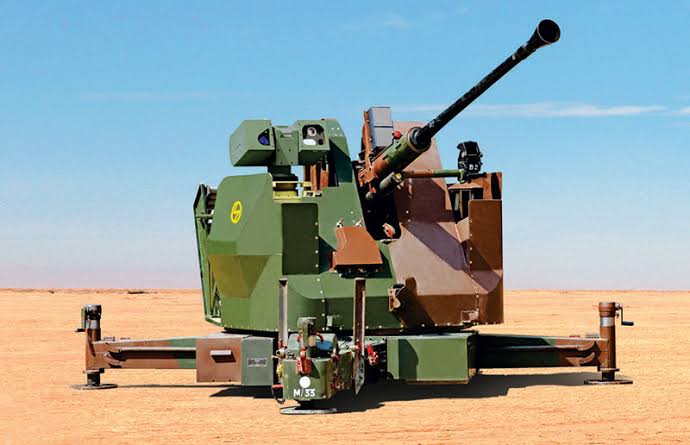 "UAV operations are coming of age and the UAV threat is increasing by the hour. As the threat increases, the need to protect own forces and vulnerabilities against this potent game-changing threat is also growing," wrote former Director-General of Artillery, Lieutenant General PR Shankar (Retd), in a paper published by the United Services Institute of India (USI).
The retired General, who is currently a professor of Aerospace Engineering at the Indian Institute of Madras, outlined a comprehensive counter-drone doctrine in his paper and stressed the need to focus on the mounting drone threat.
Military analyst Neil John told The EurAsian Times, "Drones are the weapons that have sent almost all armies back to the drawing board. In a swarm they are lethal. In the grey zone there cannot be any weapon this versatile for kinetic application. Therefore, mitigating this threat is essential to control the narrative synchronized with information warfare."
Lieutenant General PC Katoch (Retd), a former Indian Special Forces officer and security analyst, had earlier outlined the threats emanating from Pakistani soil.
"The Pakistan-Taliban-Turkey radical Islamic nexus supported by China enhances the terror threat pan-India that may witness the use of drones and chemical, biological radiological and nuclear terrorism," he had told The EurAsian Times.
Rear Admiral Vineet Bakshi (Retd) had touched upon the looming threat posed by commercial drones. "Commercial drones with military GPS facilities are a potent threat for delivery of ordnance accurately on a target, without endangering the originator. The need, therefore, exists to look at regulation of ownership and operation within the country."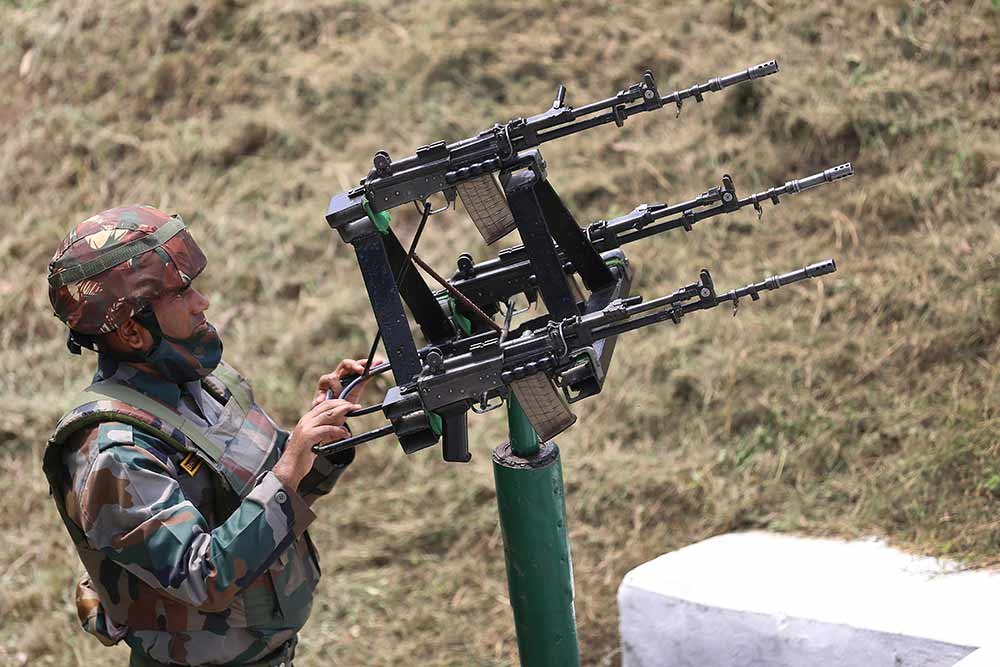 When asked about this development, the former Flag Officer had said, "It is interesting that a 35-year-old concept, tried by the Indian Navy, the LIOD coupled with an L-70 is being revived! It does have weather and nighttime limitations."
"A micro doppler forward scatter radar could well detect low flying drones in all weather conditions. For short ranges, the L70 is a fairly large weapon with a 12.5 km range. A less expensive option, for hardware and ammunition, would be to use a 20 mm weapon with suitable fused ammunition," according to the Indian Navy veteran.
How Effective ZAD Would Be?
Major General VK Madhok (Retd), who first wrote about the emerging drone threat over three decades ago, said, "The up-gradation of the great war era L-70 anti-aircraft gun with modern systems to create a drone killer is an ingenious development in the face of threats from low cost commercially available drones."
"This development may particularly prove itself effective against swarm drone technology, which is an emerging threat. This novel anti-drone system is touted to be able to identify a hostile UAV's future flight path and rain down predictive fire. If successfully inducted, it could be a game-changer and the way ahead for India's anti-drone doctrine," the General opined.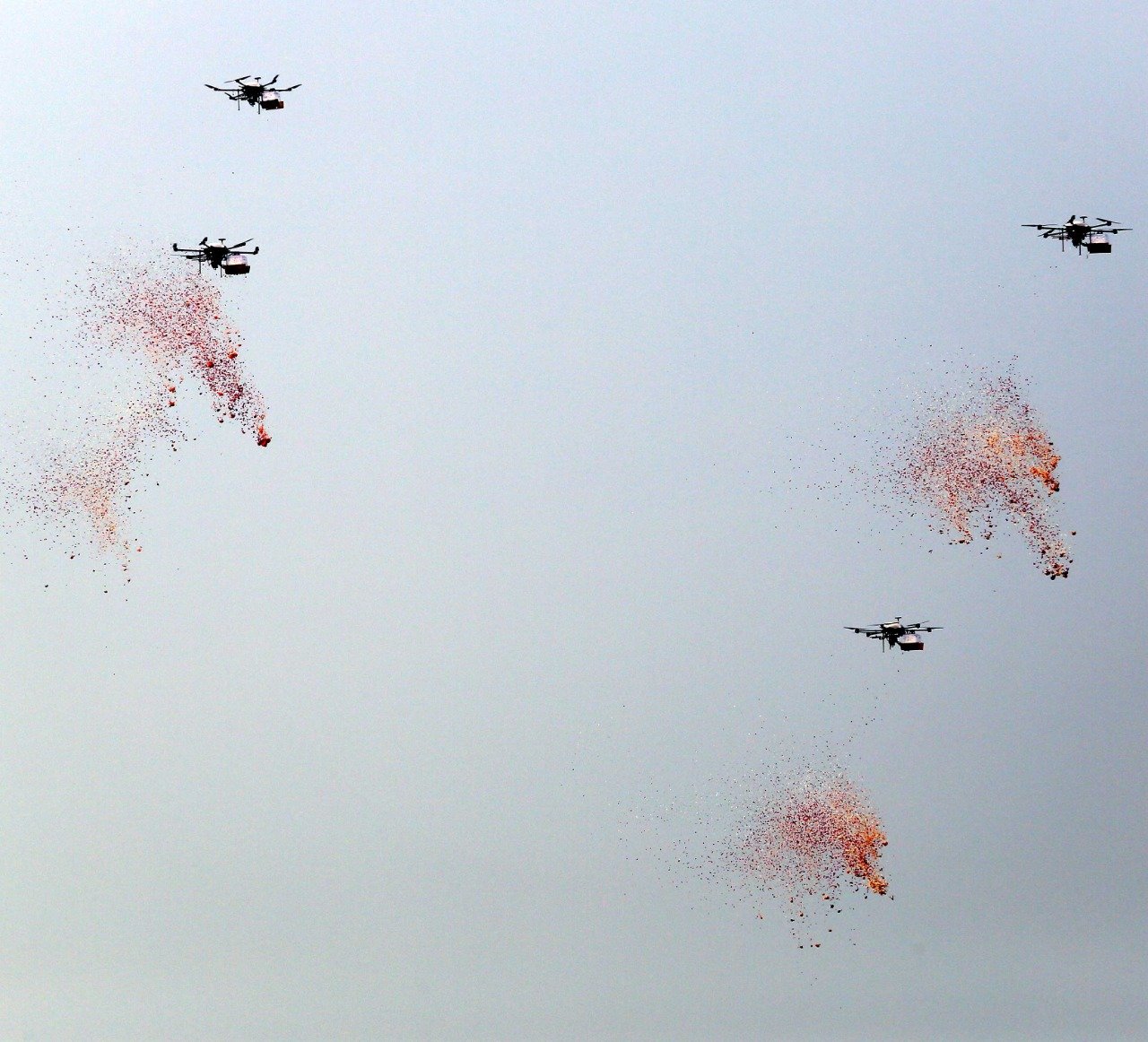 However, the induction of an anti-drone platform alone may not be enough to counter large-scale drone attacks.
When asked about what the Indian military can broadly do to deter drone threats, a senior serving Indian Army officer told The EurAsian Times, "Our response systems need to be well-calibrated, the escalatory continuum remains unpredictable. Whatever the modern technology inducted in the military domain, it needs to be either devastating and crippling, if not, it better be invisible or unattributable."
Colonel Vinay B Dalvi (Retd), an author and military analyst, told the EurAsian Times, "The success of this development must be combined with a well-articulated counter-drone policy and a well laid out national security strategy document! That will help ensure a step towards dealing with new-age threats."
Aritra Banerjee is a defense journalist who has worked in both online and print media. He has laid an emphasis on issues related to military human resources, tactical psychology, military-media relations, professional military education, and combat fitness. He can be reached on email: aritrareporter@gmail.com.