After a barrage of missiles struck Ukraine, obliterating its energy infrastructure and killing civilians, the Ukrainian troops went on a shooting spree. They claim to have hunted several Russian choppers in record time.
---
According to Ukraine-based media outlet Ukrinform, the Ukrainian Air Force shot down at least four Russian attack helicopters in southern Ukraine in 18 minutes. Ukrainian Air Force's press service reportedly posted the message on the Telegram channel.
EurAsian Times has not been able to confirm the claims and has written to officials for more details. Meanwhile, experts have time and time again warned of the growing 'media war' between Russia and Ukraine, which Kyiv appears to be clearly winning for now.
"From 08:40 to 08:58 on October 12, anti-aircraft missile units of the Air Force destroyed at least four enemy attack helicopters (probably Ka-52s), which were providing fire support to the ground occupation forces on the southern axis, in the south of Ukraine," the report said.
Out of the four Russian helicopters that were shot down, one helicopter crashed on the land, liberated from the Russian invasion, while the three other helicopters fell behind the front line.
Wie viele Minuten brauchte die ukrainische Luftverteidigung heute, um einen Schwarm russischer Ka-52 "Alligator" Kampfhubschrauber abzuschießen?

Nur 18 Minuten! Ca. alle vier 1/2 Minuten ein Abschuss. Wow. ??✌️ #ArmUkraineNow pic.twitter.com/ux3oumyjvI

— Manuel Schwalm (@coolservativ) October 12, 2022
According to the reports, there is a strong likelihood that the number of confirmed downed helicopters will increase because the Air Force stated that Ukrainian forces also opened fire on two additional helicopters.
The Ukrainian Armed Forces claim to have so far killed 63,380 Russian servicemen, including 270, just the day before the invasion was launched. Not just that, Ukraine stated on October 12 that it had managed to wrest back five settlements from the Russia-occupied Kherson region in its counter-offensive.
---
This feat is significant as it comes two days after Russia launched as many as 83 cruise missiles on Ukraine, pounding the capital Kyiv first time in many months and killing about 20 civilians.
The Russians adopted their age-old strategy of targeting critical infrastructure and crippled the country's energy sources in retaliation for the Crimean bridge explosions that destroyed the only supply route between mainland Russia and the Crimean region Moscow annexed in 2014.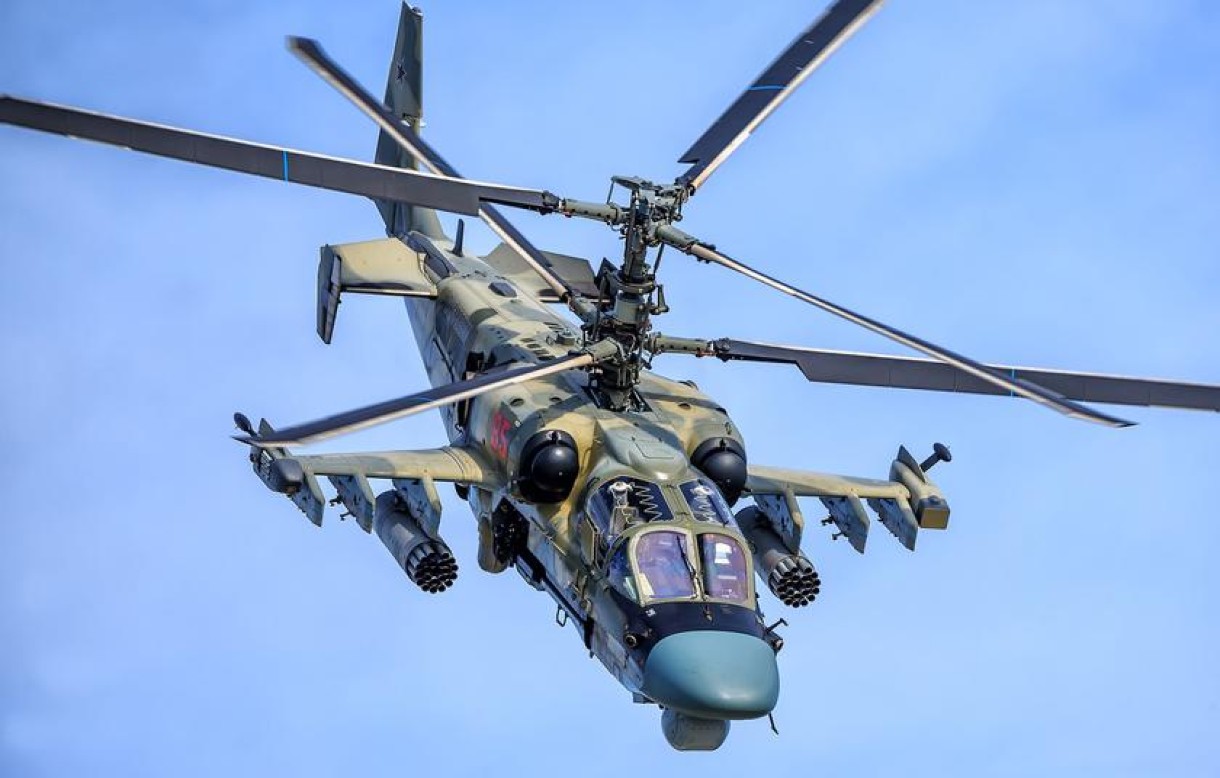 Russia's air strike is indicative that Russia is once again employing an old strategy to overwhelm the enemy's air defenses with a barrage of missile strikes. As EurAsian Times previously noted, attacking city centers causes the Armed Forces of Ukraine to use up all their limited air defense missiles.
As a result of this escalation, the United States has promised Ukraine that the country would speed up the transfer of NASAMS. Meanwhile, Ukrainian Defense Minister Oleksii Reznikov confirmed that the German air defense system IRIS-T has arrived in Ukraine.
Putin Making Positive Overtures
On October 10, more than 80 cruise missiles were fired by Tu-22M and Tu-95 strategic bombers and sea-launched missiles that comprised X-101 and Kalibr cruise missiles deep inside Kyiv. This bombardment resembled the initial days of the invasion, accompanied by an aggressive missile raid.
According to the Defense Ministry of Russia, the missiles struck command and control sites and energy infrastructure. The attacks hit all intended targets and achieved their goals. However, Ukraine stated that missiles damaged no major military installation or administrative building.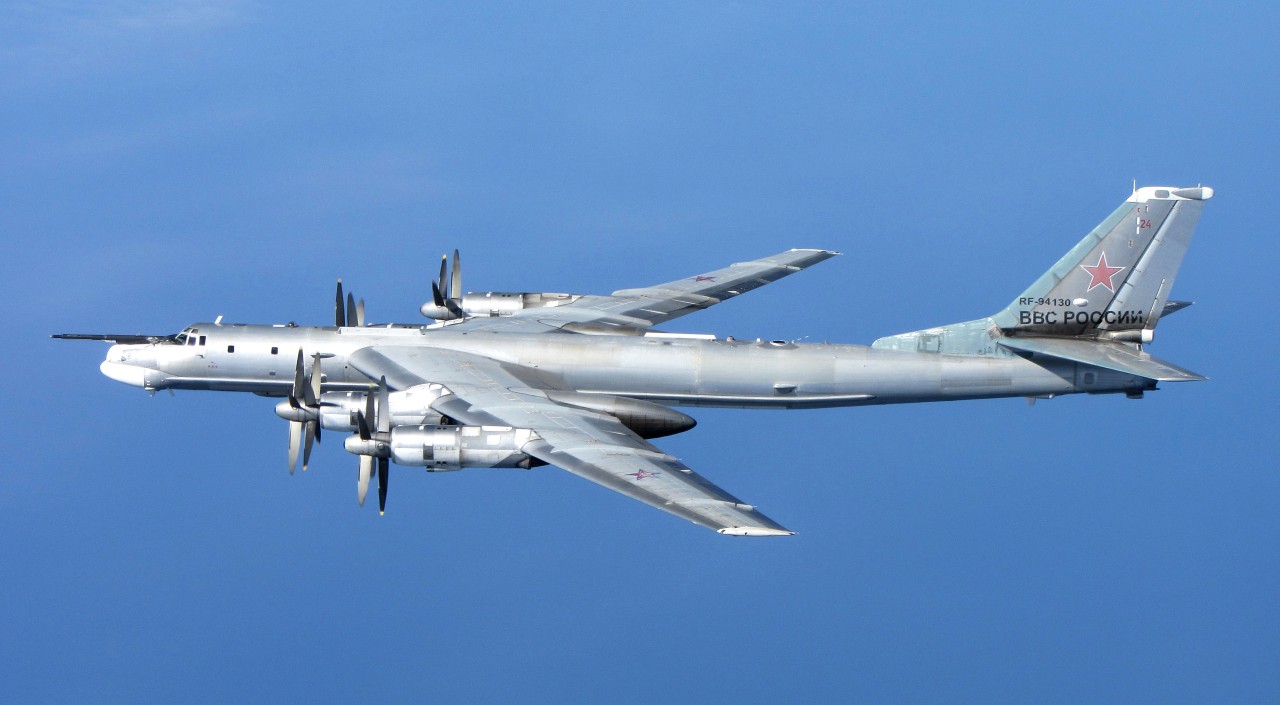 Military experts concluded it was piteous for the already depleted stockpiles of modern Russian cruise missiles. Russia has been reportedly struggling to produce missiles at the rate they are being extinguished.
The Ukrainian Ministry of Defense alleged the attacks as terrorism and tweeted: "So, Russkies, you think you can compensate for your impotence on the battlefield with missile strikes on peaceful cities? You just don't get it to do you – your terrorist strikes only make us stronger. We are coming after you."
So, russkies, you really think you can compensate for your impotence on the battlefield with missile strikes on peaceful cities? You just don't get it do you – your terrorist strikes only make us stronger. We are coming after you.

— Defense of Ukraine (@DefenceU) October 10, 2022
The Ukrainians could thus be expected to gear for a counter-offensive with the help of NATO military support. The war, while far from over, could be a turning point. Calls are growing louder for long-range munition from the United States, like the Army Tactical Missile System (ATACMS).
On its part, Russian President Vladimir Putin announced that Russia was ready to resume gas supplies to Europe via a link of the Germany-bound Nord Stream 2 pipeline under the Baltic Sea. However, the announcement came with a rider that he would not supply energy to countries that limit the price of gas. He further said that the ball was in the EU's court.
There has been a growing clamor about a potential peace talk as well. Russian Foreign Minister Sergey Lavrov recently said that Russia would be ready to consider a proposal for a meeting between Russian President Vladimir Putin and US President Joe Biden on the fringes of the G-20 summit, which is to be held in Bali, Indonesia, next month.