As the United States eyes steadier supply chains and easy availability of ammunition, US defense giant Lockheed Martin has announced that it will double the production of two most sought-after long-range precision missiles in the US inventory: the LRASM and the JASSM-ER.
Lockheed Martin recently announced launching a second production line for Long Range Anti Ship Missile (LRSAM) production and the Joint Air-to-Surface Stand-off Missile-Extended Range (JASSM-ER). Both these missiles are expected to be crucial in any potential conflict involving the United States.
Lockheed Martin produces more than 500 LRASMs and JASSMs annually for the US military. The defense major claims it seeks to expand its existing capacity to manufacture about 1,000 LRASMs and JASSMs annually.
To do this, the new Lockheed Martin factory in Troy, Alabama, has improved and enhanced automation compared to the original production line. Dominic DeScisciolo, Lockheed's business development lead for the LRASM program, told Air Force Magazine that the company could quickly bring the production line up to speed to meet the orders committed to its US military partners.
According to the contractor, the 20,900 square meters (225,000 square feet) plant where the missiles will be manufactured features dynamic factory model forecasting, a completely robotic paint line, and would follow relatively more automated procedures.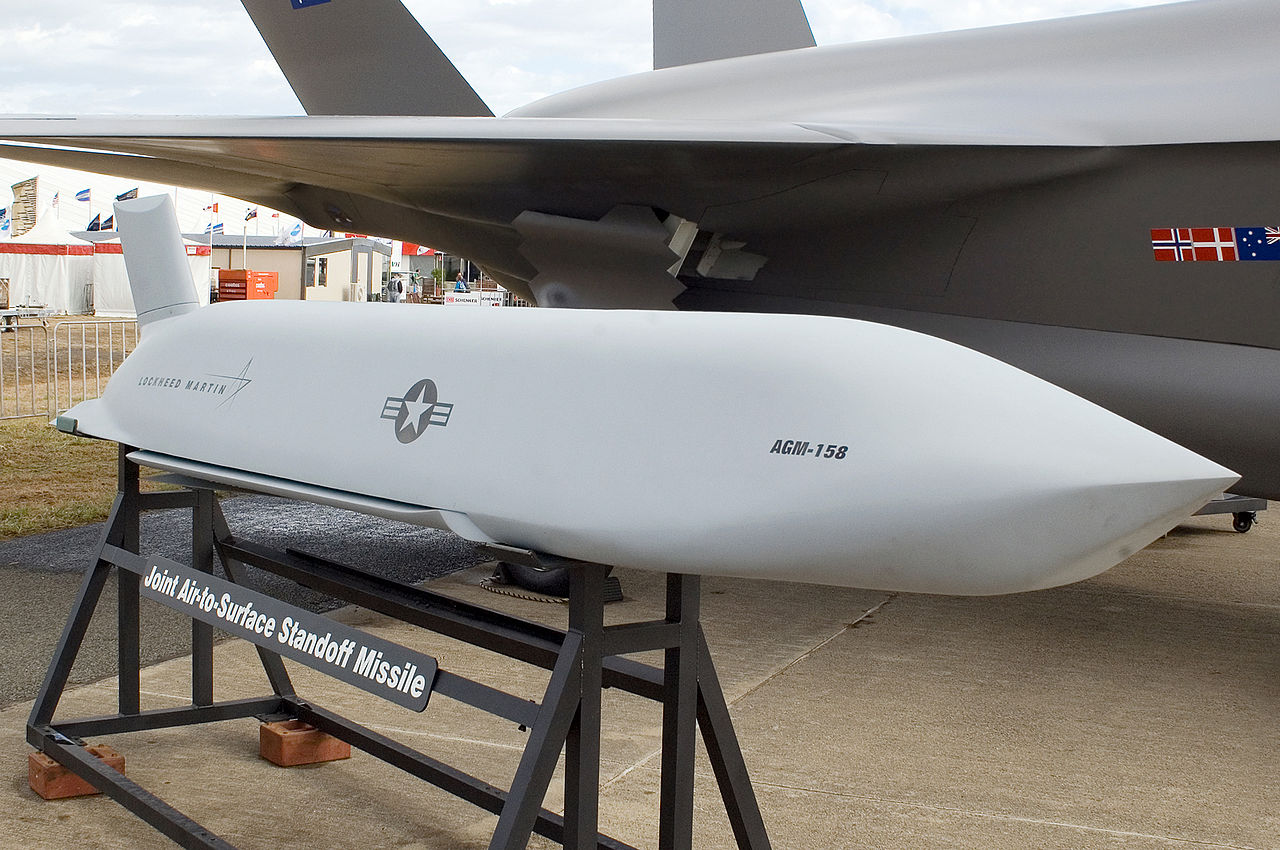 The LRASM and the JASSM-ER belong to the AGM-158 family of cruise missiles.
The JSSAM-ER is a long-range version of the AGM-158 JASSM, and the US Air Force's B-1 bomber and F-15E fighter have already been outfitted with the variant. The service test-fired the missile from a USAF B-2 bomber.
The B-2 bomber is already a stealthy aircraft that, experts believe, can fly near an enemy's boundaries or inside its territory without being easily detected by adversary radars. The ability to hit targets deep inside the enemy's territory may be possible with a stealth bomber carrying a stealth cruise missile, as previously noted by EurAsian Times.
The LRASM has been successfully installed and fielded on the B-1B and F/A-18E/F, and integration contracts for the F-35 and P-8 aircraft are now being worked on with US services and partners. For one, the US Air Force (USAF) has churned up a multi-year plan to acquire the formidable LRASM.
In fiscal 2024, the air force budget calls for purchasing just 27 missiles. However, the air force wants a long-term contract to buy LRASMs until 2028. That would quadruple the USAF's annual purchase volume by an additional 380 LRASMs.
The navy, in contrast, plans to buy at least 91 LRASMs in fiscal 2024. The primary driver for the emphasis on anti-ship weaponry is the US military's focus on the Pacific and mounting tensions with China over the Taiwan issue. This is believed to be why the US military focuses on long-range munition procurement.
Why Is Lockheed Ramping Up Production?
The announcement by Lockheed Martin comes at a time when several wargames conducted by the US have suggested that these missiles will be crucial in thwarting a Chinese invasion of Taiwan.
On its part, China has made no bones about the fact that it would be willing to use force to unite Taiwan with the Chinese mainland. This has led military experts to warn that a conflict between Beijing and Washington may become a real possibility if the latter tried to come to Taipei's aid.
In a wargame conducted by the Center for Strategic International Studies (CSIS), it was concluded that the US would run out of a key weapon, i.e., the Long-Range Anti-Ship Missiles (LRASM), while trying to counter a Chinese invasion of Taiwan. Retired Marine Col. Mark Cancian, who is with CSIS, said, "The US ran out of these missiles in the first few days of the war."
CSIS simulated a three-week war with China, in which about 4,000 Joint Air-to-Surface Stand-off Missiles (JASSM), 450 Long Range Anti-Ship Missiles (LRASM), 400 Harpoon anti-ship missiles, 400 Tomahawk land-attack cruise missiles, and a significant number of the SM-6 multirole missiles carried by navy destroyers were used.
Long-range weapons were crucial in the beginning stages of every scenario since China's anti-access/area-denial capabilities are potent within the First Island Chain. In addition, to attack from outside China's air defense envelope, the US troops heavily relied on bomber-launched cruise missiles because they could not get close to the Chinese fleet or resupply ground forces in Taiwan.
In every simulation, the United States used up all of its LRASM missile stock in under a week, and on average, all of its JASSM stock was gone by day nine. The wargames concluded that any meaningful replacement would take time in such a scenario.
The CSIS also stated that it can take some precision weapons up to two years from when an order is signed until the first delivery, which is too long for them to be helpful in an emergency.
US CIA Director William Burns stated earlier this year that US Intelligence had found out that Chinese President Xi Jinping instructed his country to be ready to invade Taiwan by 2027.
The US still has time in its kitty to prepare for a potential conflict. The decision by Lockheed Martin, thus, comes at an opportune moment.
Contact the author at sakshi.tiwari9555 (at) gmail.com