Iran's supreme leader announced a ban on imports of Covid-19 vaccines from the US and the UK. The decision opens the door for countries like India, Russia, and China to export their vaccines to Iran.
Pakistan Looks To Deepen Ties With Bangladesh; Removes All Visa Restrictions For Bangladeshis
Iranian leader Ali Khamenei raised doubts on US-made Covid-19 vaccines and announced that the import of the American Pfizer-BioNTech and Britain's AstraZeneca Covid-19 vaccines is "forbidden."
https://twitter.com/khamenei_ir/status/1347489585983610880
"If their Pfizer manufacturer can produce a vaccine, then why do they want to give it to us?" he said in a televised speech on Friday. "They should use it themselves so they don't experience so many fatalities. Same with the UK." Khamenei said that "sometimes they want to test," their vaccines on foreign countries.
The cleric also raised doubts on France citing the contaminated blood scandal that killed approximately 300 Iranians due to tainted blood given to large numbers of hemophiliacs, thus getting them infected with HIV and hepatitis. Iran claims that they never received the compensation.
Iran had already placed a provisional order of 150,000 doses of Pfizer-BioNTech vaccine but the same will be canceled now, following the order, local media reported.
"The Red Crescent Society will act based on the supreme leader's remarks as they distinguish right from wrong concerning all issues including importing corona vaccines," Mohammad Hassan Ghosian told the Tasnim news website.
Recently, Iran began the human trials of its domestically made Covid-19 vaccine. The country is one of the hardest hit in the middle east with approximately 1.2 million people infected and 55,000 deaths.
The government is also relying on COVAX, an initiative launched by the World Health Organization (WHO) along with several governments, global health organizations, manufacturers, scientists, the private sector, civil society, and philanthropy. Tehran is looking to secure 16.8 million doses of vaccines.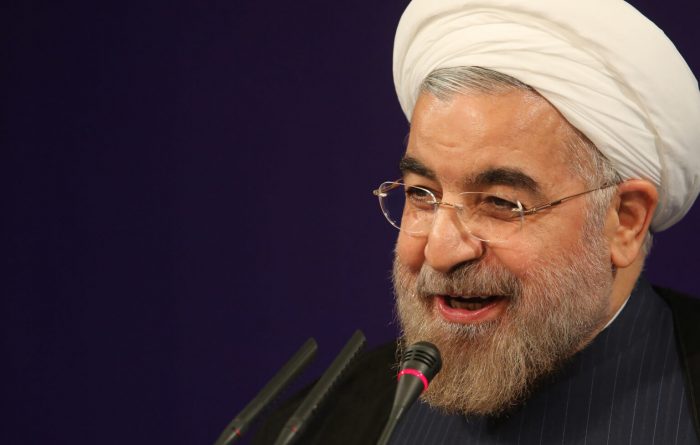 In September, Iran had announced cooperation with Russia for producing a coronavirus vaccine. Iranian Ambassador to Russia Kazem Jalali told the Russian media:
"The phone conversations in April-October 2020 between the presidents of Iran and Russia underlined Iran's interest in cooperation with Russia in the field of producing the coronavirus vaccine and exchanging the experience. Currently, Russian documents on the vaccines are being studied. It has been decided that soon a personal meeting will take place."
India has currently approved two vaccines, the Oxford-Astrazeneca's and Serum Institute of India's Covishield and Bharat Biotech's Covaxin. While Khameini's announcement bars Covishield, Bharat Biotech's Covxain may have a chance for export.
However, the US sanctions on Iran make it difficult for foreign countries and companies to deliver the vaccines to Iran. Tehran has alleged that the US sanctions create difficulties including logistics to purchasing medicines and vaccines.
While the sanctions provide relief for food and medicines, the international banks and companies are still threatened by the crippling sanction.
"Nonetheless, along with our own indigenous vaccine trials, we fully expect the international community and the relevant international drug companies to fulfill their humanitarian obligation and expedite all our orders," Alireza Miryousefi, a spokesman at Iran's mission to the United Nations said while criticizing Trump's 'maximum pressure' policy that "cruelly put many obstacles in the way of Iran receiving the Covid19 vaccine."
Researchers of Iran and China sent their proposals and six of them were confirmed in the fields of making diagnostic kits, producing medicine, and producing the vaccine, Fars news reported.
On October 10, Iranian President Hassan Rouhani announced Iran's "readiness to participate in the production of a Covid-19 vaccine with China".
Follow EurAsian Times on Google News